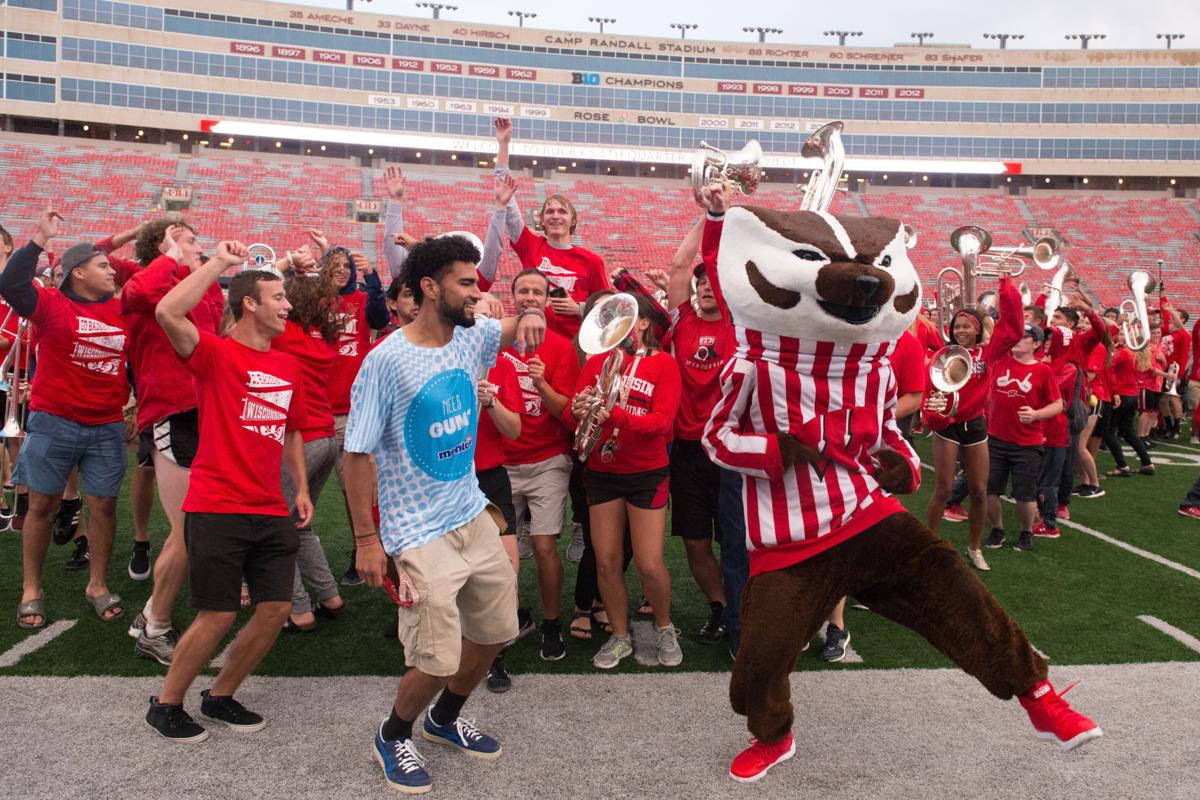 There will be Snapchats. There will be a decade of chart-topping hip-hop singles. There will be, one imagines, countless references to Mentos Gum.
DJ Khaled — the hit-making producer behind such songs as "I'm the One" and "All I Do Is Win" — will play a free concert for UW-Madison students at the Kohl Center on Oct. 30, after a freshman met Mentos' challenge of handing out tens of thousands of packs of gum during his first week on campus.
The campaign has been inescapable around UW-Madison, where Sam Jeschke was chosen from hundreds of freshmen who applied to be a Mentos "brand ambassador."
Jeschke's task was to give away 43,000 bottles of the gum, with a hashtag and website, SamHasMentosGum.com, to track his efforts, and billboards and other promotions around campus to spread the word.
If he did, the company promised, DJ Khaled would come to Madison for a free concert.
Jeschke handed out his 43,000th bottle during an event for new students at Camp Randall Stadium on Tuesday, according to a statement from Mentos, and the concert is on.
"Sam did it like we knew he would," Khaled said. "I am coming for University of Wisconsin-Madison and we are going to light up the stage."
Jeschke, a Madison native, will also get a year of free tuition for completing the challenge.
Students can pick up tickets to the show starting Sept. 16, between 10 a.m. and 3 p.m., at the Kohl Center Ticket Office. From Sept. 18 to Oct. 6, students can get tickets at Camp Randall Stadium's ticket office, located at gate 1, from 8:30 a.m. to 4:30 p.m. on weekdays.
Any non-Badgers who are hoping to see the show are out of luck: Organizers will not sell any tickets to the general public, and attendees will be required to show a student ID at the Kohl Center gates the night of the concert.