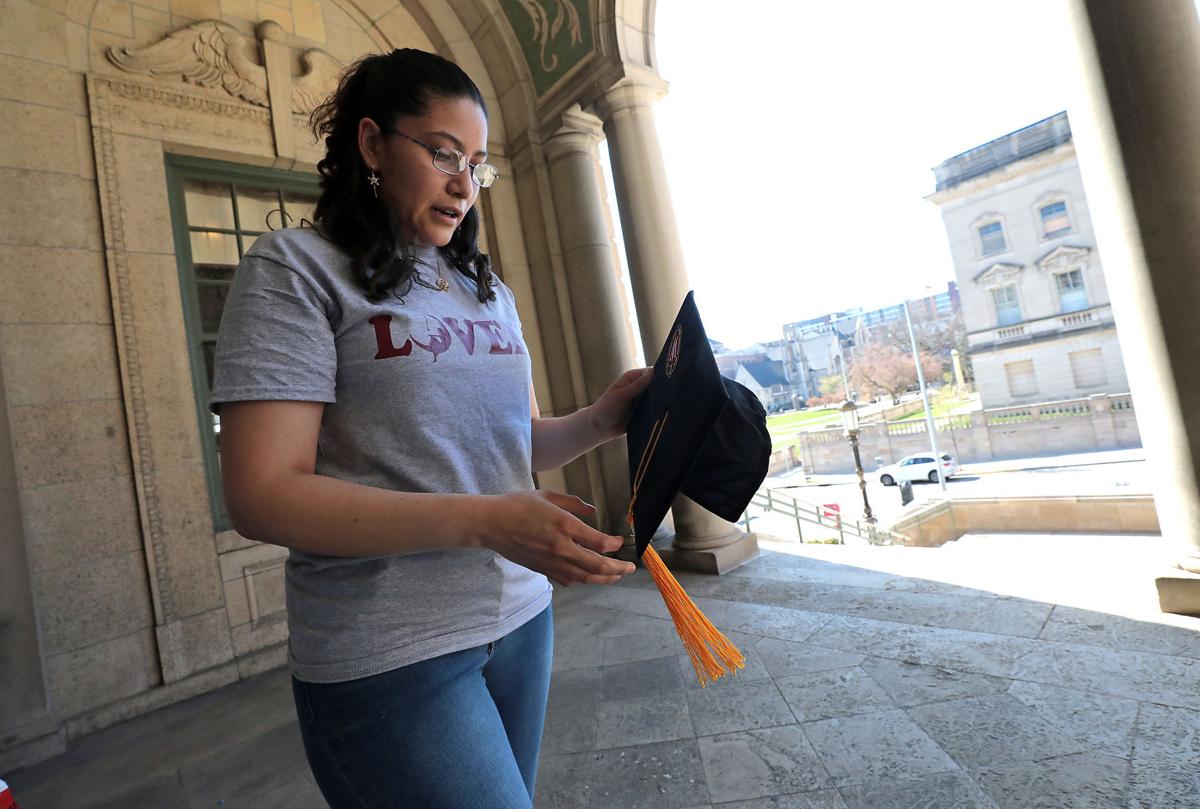 The call came during Amy Jochsett Perez's most difficult semester.
It was April 2020 and Perez, a junior studying nursing at UW-Madison, was weighing whether to drop out of school. Seeing the stress that nurses were under during the pandemic made her question her career choice.
Back home in Mexico, Perez's grandmother was dying from cancer. The family couldn't afford a nurse. Her mom phoned Perez last spring with a terrifying request: Fly home and care for her.
Few international flights were available at the time. If Perez contracted COVID-19, the nearest hospital that could treat her was 4½ hours away.
Perez arrived at the airport late last June, a one-way ticket in hand and no idea when she would be back or if she would even return to school.
Each of the more than 7,600 UW-Madison students graduating on Saturday overcame obstacles in the past year that previous classes, with the exception of 2020 graduates, never faced: missed milestones, adjusted expectations, health scares, Zoom learning and prolonged loneliness during what is often the most social time in one's life.
But Perez, 28, may very well be the most resilient member of the UW-Madison Class of 2021.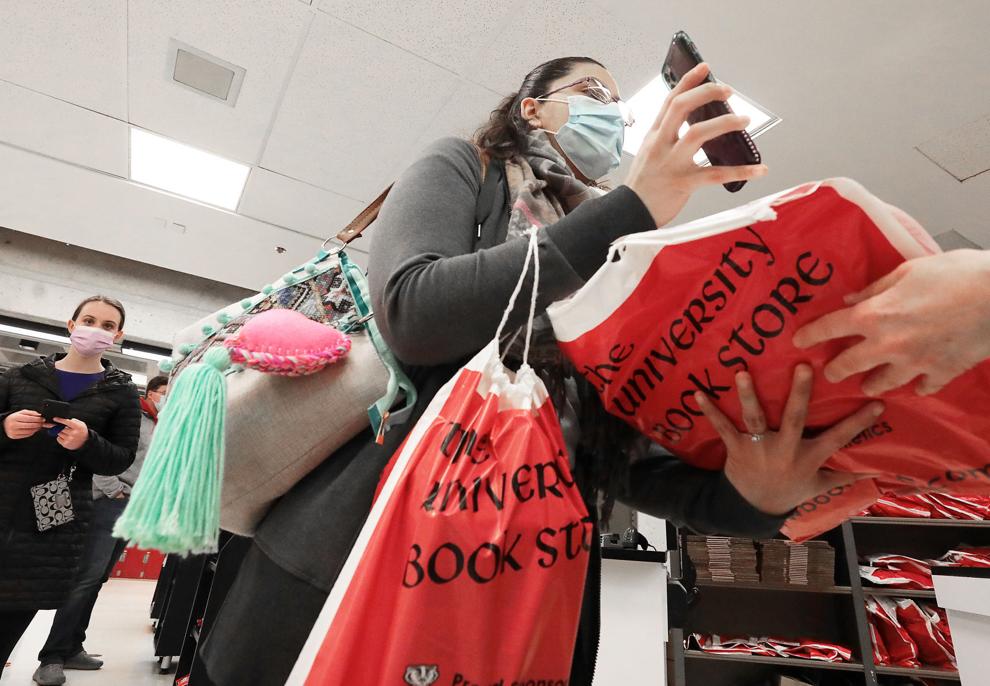 She arrived in Madison a decade ago after spending most of her childhood in a small Mexican town. The little English she spoke with a heavy accent drew stares, making her feel like an immigrant, an outsider, even though she was born in Wisconsin and held U.S. citizenship.
Depression, anxiety and living paycheck-to-paycheck stretched a two-year science and engineering program at Madison Area Technical College into four years. Perez remembers chewing ice to trick her stomach into feeling full on days when she couldn't afford groceries and working as many as three jobs while enrolled full time.
One of those gigs was grilling food at Der Rathskeller in Memorial Union. The job introduced her to UW-Madison, a school that seemed unattainable to her even though she tutored some of her Union co-workers in calculus and chemistry.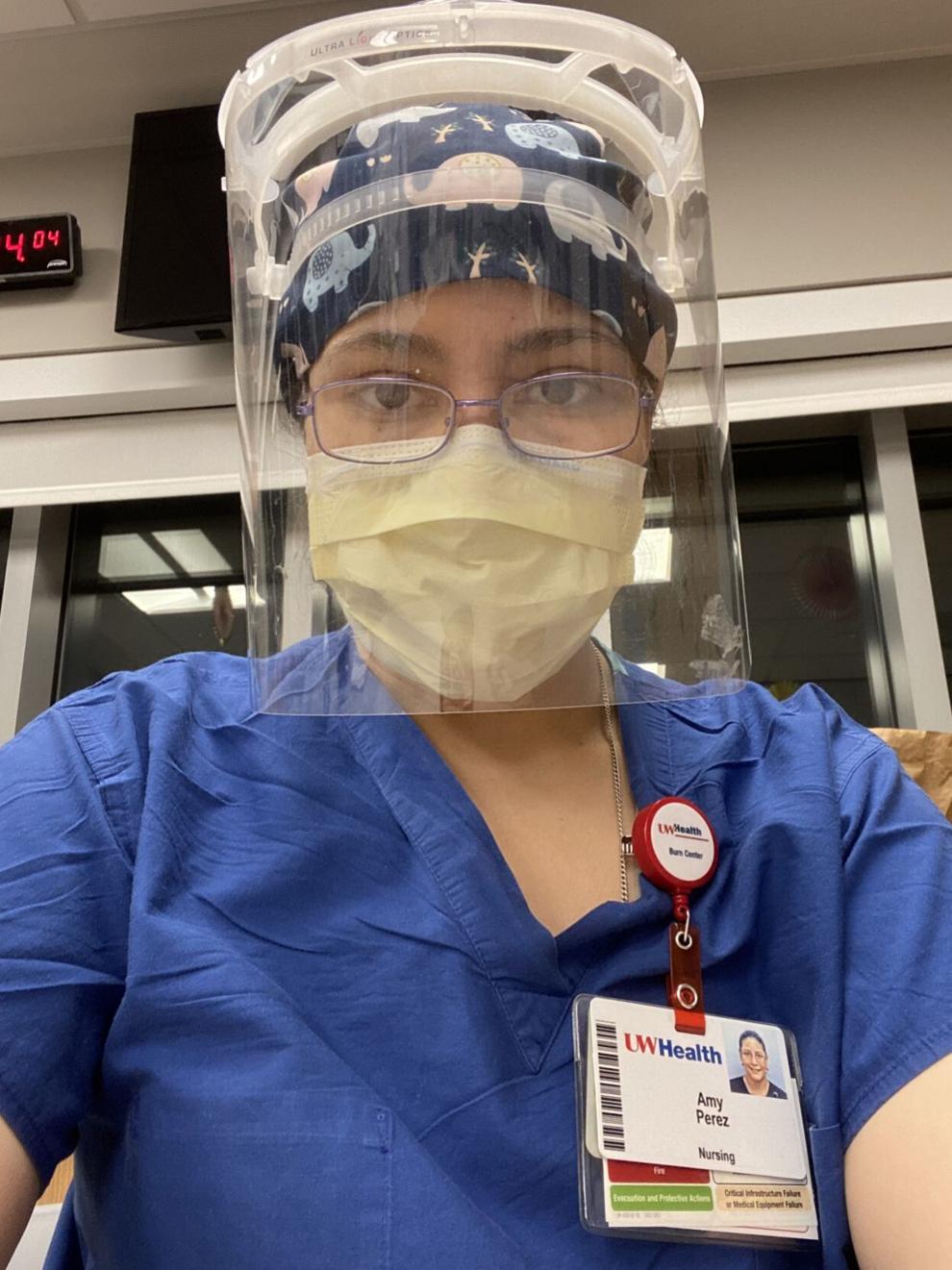 "Whenever I was on campus, I felt like I wanted it but it was not in reach," she said. "You see other kids with their AirPods and iPhones and I could barely come up with my $400 rent."
After earning an associate degree in 2016, Perez worked the next two years at Planned Parenthood, where she had previously volunteered. The clinic opened her eyes to the potential new career path of nursing.
One of the nurses there took Perez under her wing, letting her know when applications to UW-Madison's School of Nursing were due and even writing her a letter of recommendation.
Perez's immediate reaction to her acceptance letter wasn't happiness. It was doubt. She couldn't afford UW-Madison.
A letter from the university's financial aid office a few days later informed Perez that she qualified for Bucky's Tuition Promise, a scholarship that fully covers the cost of her tuition.
Life in Mexico
A college degree was never a sure thing for Perez, who grew up in a Catholic, conservative culture where women are largely confined to the household. Her biggest supporters in bucking the status quo were her grandparents.
Perez moved to Mexico City at 15 after being accepted into one of the country's top science schools. It initially seemed like a dream, living with extended family members in a big city to attend a school that academically challenged her.
A nightmare took shape when Perez said her uncle raped her and a pregnancy test came back positive. She cobbled together about $300 worth of pesos for an abortion. The provider performing the procedure was unlicensed but it was all she could afford at 16. Within hours, a neighbor rushed Perez to an emergency room because of complications from the procedure.
"Do you ever look back at your life and wonder how you made it?" she asked.
End-of-life care
In a plane flying south last June, Perez folded her gloved hands and prayed.
Perez's grandma, Ana María Almaguer Flores, was diagnosed with cervical cancer earlier in 2020. Examining the scans she was sent last spring, the nursing student quickly understood how much the cancer had spread. Stage four. Neither chemotherapy nor radiation could save her.
But no one in her family grasped how advanced Almaguer's condition was and they didn't let Almaguer know either. They left it to Perez to break the news.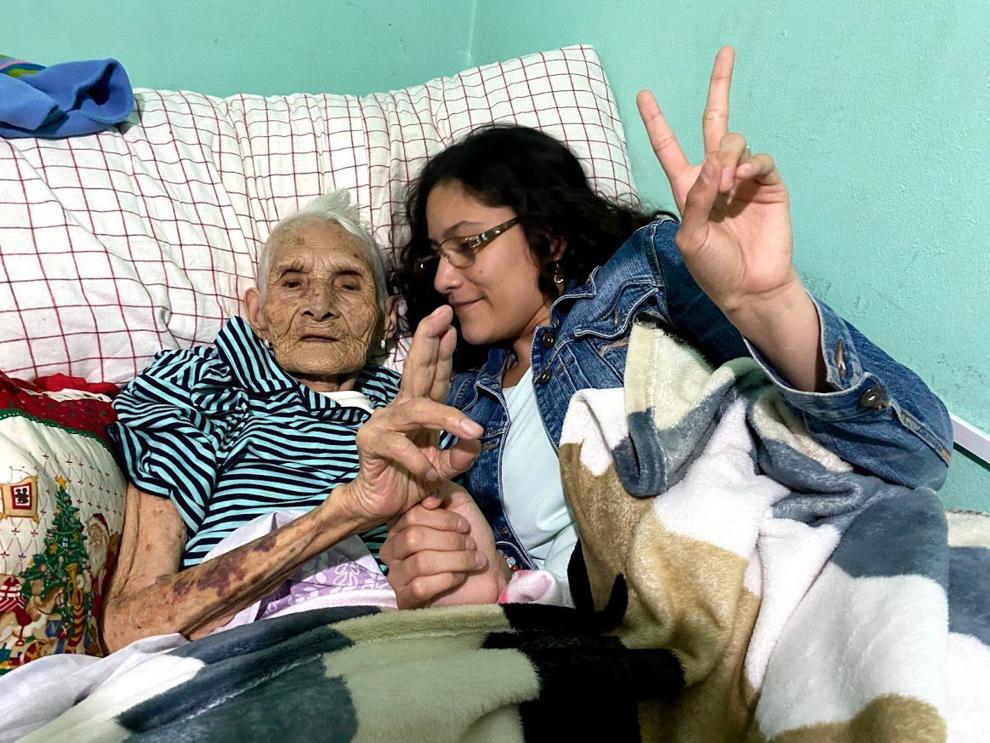 Forcing herself to see Almaguer as a patient instead of one of her closest family members was excruciating. She ignored the memory of her grandparents giving her pesos to help her stay enrolled at MATC. She pushed away a phone call she had with Almaguer a few months earlier when her grandma told her she was so inspired by Perez pursuing a college degree that she went back to school at 92 to earn her elementary school diploma.
Perez leaned on what she'd learned from her nursing professors about end-of-life care, asking her grandma uncomfortable but necessary questions about how she wanted to die.
"Everything they taught me made it possible for my abuelita to die on her own terms and with the least amount of pain," she said.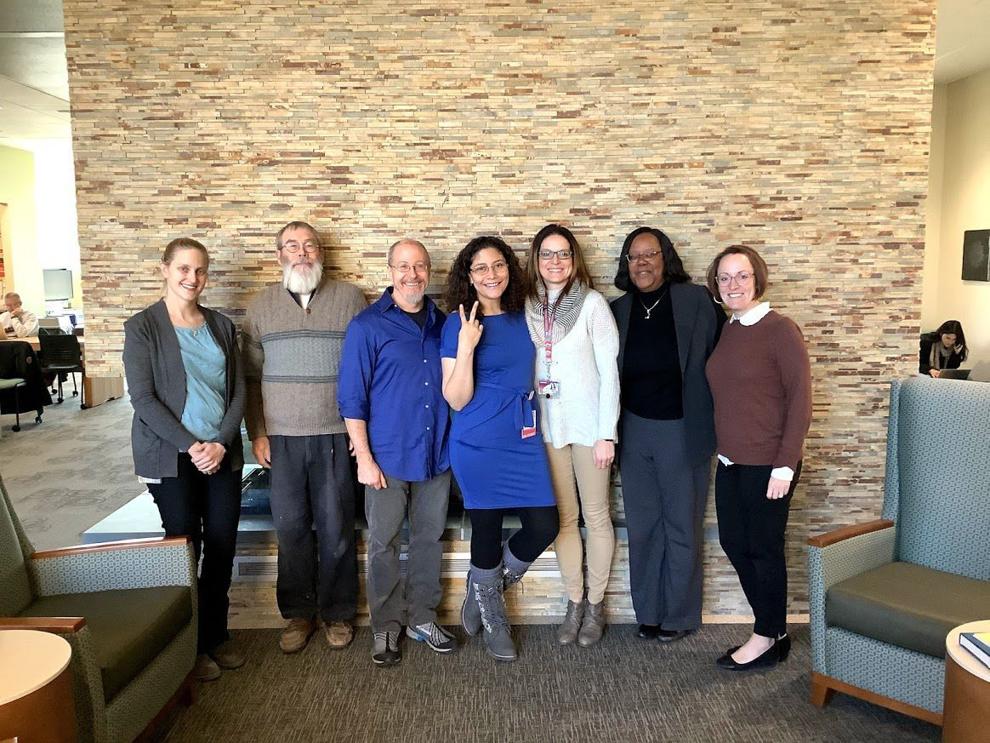 For five weeks, Perez gave her grandma round-the-clock care. Just before Almaguer fell into a coma, she made one last request.
"She asked me to hold her and asked me to look after my patients in the same way I did for her," Perez recalled. "She told me she would have loved to attend college but didn't have the opportunity to do it. 'Do it for those of us who can't, use your gift to make sure this doesn't happen to other people. You can't give up, especially now.'"
Looking ahead
Perez believes a pap smear, a simple test that can detect cancer or precancerous cells in the cervix, could have caught Almaguer's cancer early enough that the diagnosis didn't have to be a death sentence. But Almaguer never received such a screening despite it being seen as a common practice in preventive medicine.
Tending to Almaguer in her final days of a disease that Perez believes could have been entirely preventable gave the nursing student a greater professional purpose to reduce racial disparities in health care. It also drove her to return to school.
Texas likely awaits Perez in the coming months. Wanting to serve a larger Latino community, Perez submitted applications to several hospitals in the Austin area. She hopes to eventually get certified as a sexual assault nurse examiner.
A few years from now, she is eying a graduate school program focused on midwifery and women's health.
It's at Yale University, the sort of place she may have written off as far-fetched in the same way she initially saw UW-Madison. But lately, the idea feels less like a pipe dream and more like a possibility.