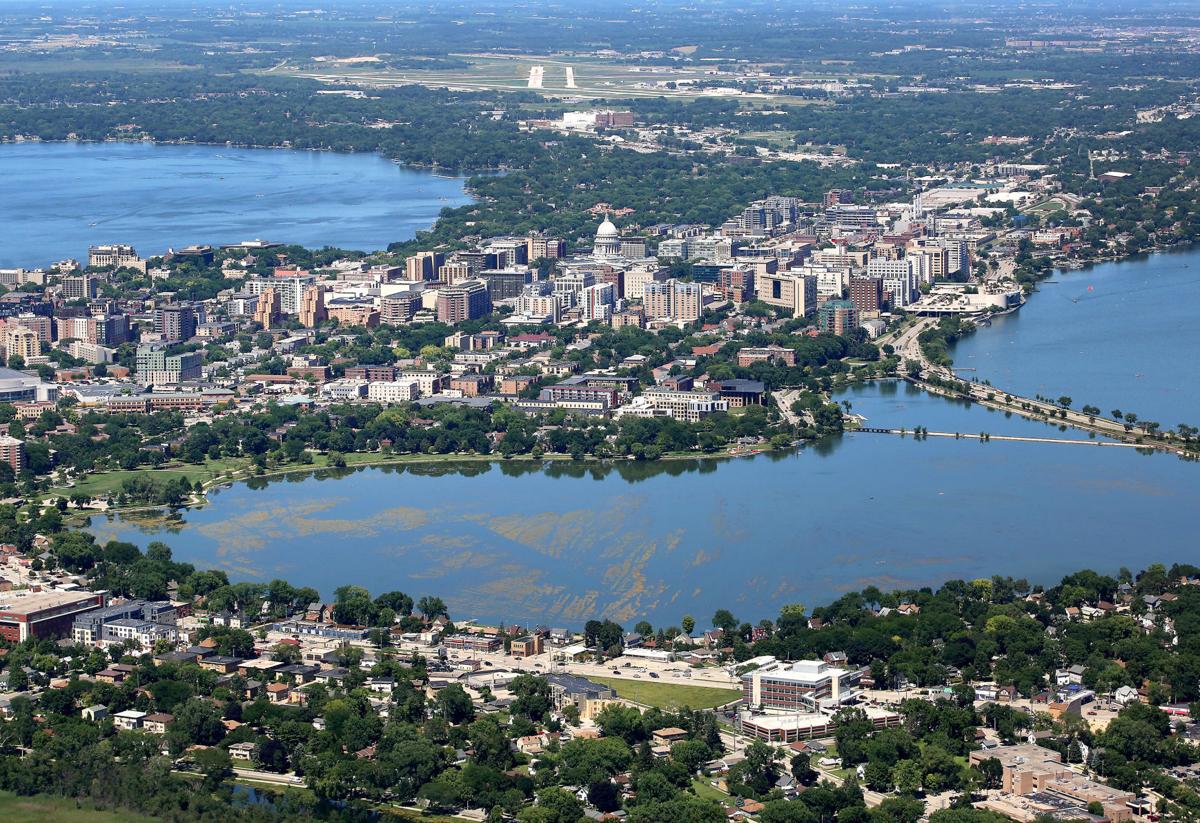 Could Wisconsin establish itself as the "Silicon Valley of Water"?
That's what the University of Wisconsin System is trying to do with the launch of a Freshwater Collaborative that will bring together its 13 campuses into a first-of-its-kind research hub focused on water topics. Individual campuses would distinguish themselves as experts in specific fields, come up with solutions, train the next generation of researchers and possibly recruit more students amid a decline in enrollment.
Whether the launch begins July 1 or later is in the hands of the state Legislature because college officials say they cannot start the initiative without money from the 2019-21 budget, which lawmakers are still crafting.
Democratic Gov. Tony Evers declared 2019 the "year of clean drinking water" and Assembly Speaker Robin Vos, R-Rochester, formed a task force to study water quality.
Rep. John Nygren, R-Marinette, co-chairman of the Legislature's budget committee, has expressed concern about drinking water wells in his district that are contaminated by a group of highly toxic synthetic chemicals commonly known by the acronym PFAS.
And UW-Milwaukee Chancellor Mark Mone said Sen. Alberta Darling, co-chairwoman of the budget committee, told him that the Freshwater Collaborative is "too good to wait until the next budget cycle."
An aide for Darling did not return a request seeking confirmation of her statement to Mone.
Aides for Vos, Nygren and Senate Majority Leader Scott Fitzgerald, R-Juneau, also did not respond to requests asking whether they supported including $10.7 million in the 2019-21 budget biennium to fund the first portion of the $27.6 million, six-year plan for the Freshwater Collaborative.
Wisconsin's geography — with the Mississippi River bordering the state's west side and Great Lakes bordering its north and east portions — positions itself to be a leader in research on water science, economics, technology and entrepreneurship.
"The University of Wisconsin System has an unfair advantage when it comes to water and we need to take advantage of that," Mone told the UW System Board of Regents at a meeting last week.
UW-Milwaukee will spearhead the 13-campus collaboration.
Lofty aspirations
By 2025, the program aims to enroll 1,000 new undergraduate students and 400 new graduate students, attract between $10 million and $15 million in new research funding from federal and private agencies, hire 100 new faculty and researchers and create 650 new jobs.
Val Klump, dean of UW-Milwaukee's School of Freshwater Sciences, said about a third of the money requested would go toward scholarships for undergraduate students and another third to hiring faculty and staff. The rest would go toward marketing, recruitment and office staff overseeing the collaboration.
"The whole idea is to recruit more students to Wisconsin and to offer them something unique to the nation," he said.
Details aren't finalized, but the program may encourage or require students to spend time on a different UW campus than their own institution. Faculty within the collaborative may also engage in inter-System sabbaticals, Klump said.
Practical strides
For example, a student studying at UW-Stevens Point, where fisheries management is emphasized, may spend a semester or summer taking courses at UW-Madison, where the Center for Limnology offers expertise on freshwater lakes. Researchers there study topics such as invasive lake species and harmful blue-green algae blooms.
The same opportunity could be available for a UW-Madison student, wanting to delve into Great Lakes resources, to learn more at UW-Green Bay or UW-Superior.
The collaboration will help the System's regional universities — that is, all campuses aside from UW-Madison and UW-Milwaukee — compete on a more national scale, Klump said.
Through the collaborative, UW-Madison may gain a freshwater sciences major, according to Steven Ackerman, university associate vice chancellor for research.
"Every UW campus has a lot to offer, but no one campus has everything to offer," said UW-Madison professor and Center for Limnology director Jake Vander Zanden. "The goal is to glue the UW campuses together so the whole is greater than the sum of its parts."
"The whole idea is to recruit more students to Wisconsin and to offer them something unique to the nation." Val Klump, dean of UW-Milwaukee's School of Freshwater Sciences
"The whole idea is to recruit more students to Wisconsin and to offer them something unique to the nation."

Val Klump, dean of UW-Milwaukee's School of Freshwater Sciences