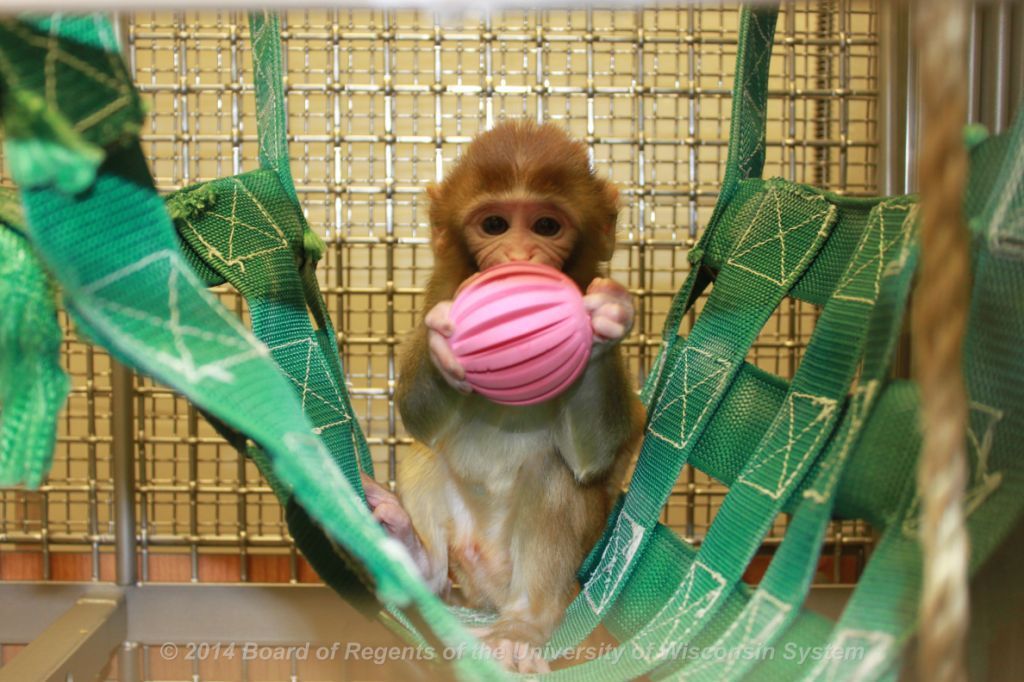 A UW-Madison mental health researcher plans to start a controversial monkey study by June without one of the most contentious parts: removing newborn monkeys from their mothers.
Dr. Ned Kalin said he decided to keep the monkeys with their mothers in the weeks after birth because other research found removing them doesn't increase anxiety as expected, not because of complaints by animal rights activists.
"We're changing the experiment based on science, not based on pressure that I've had," Kalin said.
Hannah West, executive director of Madison-based Alliance for Animals and the Environment, said she is glad the maternal deprivation component of the research is being dropped, whatever the reason. But the group still opposes the study, she said.
"The part about removing the babies from the mothers really touches the heartstrings," West said. "But these tests are really invasive, and they're killing the monkeys at a really young age."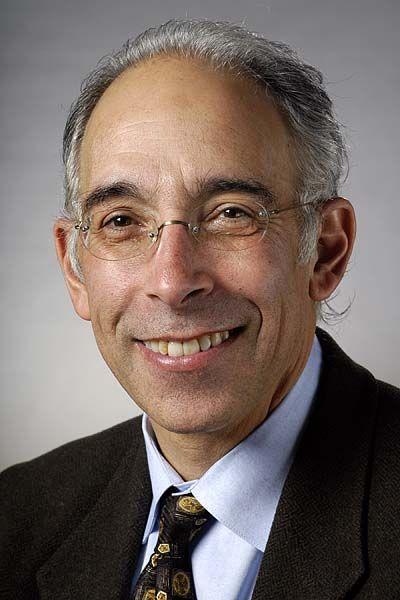 The study, approved nearly a year ago by the university's animal research committee, will involve 40 rhesus macaque monkeys, Kalin said.
As originally planned, they will be subject to stress tests and euthanized after a year to study their brains, in an effort to better understand and treat anxiety and depression, he said.
But 20 of the monkeys will no longer be removed from their mothers at birth.
Dane County Supervisor Al Matano introduced a resolution last year opposing the research, saying the "maternal deprivation experiments shock the conscience" and "maximize the suffering of the animals."
The measure was tabled but Matano said he would bring it up again. He couldn't be reached for comment Thursday.
More than 383,000 people signed an online petition to cancel the study.
You have free articles remaining.
The petition was started by Dr. Ruth Decker, an alumna of the UW School of Medicine and Public Health. She said she was "horrified" her alma mater would do "cruel experiments that will torture and kill baby monkeys."
Some likened Kalin's proposal to controversial studies in the 1960s and '70s by UW-Madison primate researcher Harry Harlow. Kalin said Harlow's studies involved more types of deprivation.
Kalin, chairman of UW-Madison's psychiatry department, said anxiety and depression can cause substance abuse, suicide and other problems, especially in people not helped by today's medications and therapies.
Studies of young monkeys are helping scientists identify molecular markers in the brain that could lead to new drugs and treatments, he said.
While Kalin and his colleagues were developing a brain scanner coil to use in the new study, he decided to study another group of monkeys that had been neglected or abused by their mothers naturally and thus removed from them.
That study involved 25 monkeys removed from their mothers and 25 monkeys not removed from their mothers.
All of the monkeys were exposed to snakes and humans who didn't make eye contact with them. The tests showed that the monkeys removed from their mothers were not more anxious.
"We actually found less anxiety, to our surprise," Kalin said.
The monkeys removed from their mothers were abnormal in other ways, such as sucking their thumbs at older ages and having lower levels of oxytocin, a hormone associated with bonding.
The monkeys in that study were not euthanized, Kalin said.
They weren't considered for use in the original version of the new study because they were removed from their mothers at different stages and had other dissimilar experiences that make research involving them less rigorous, he said.
The 40 monkeys in the new study will undergo the tests involving snakes and humans without eye contact, along with being caged at times with unfamiliar monkeys to see how they interact.
Brain scans, blood and spinal fluid tests, and postmortem exams will help researchers identify variation in the predisposition to anxiety among normally raised monkeys that could lead to better treatments, Kalin said.
But the study will no longer look at whether "early adversity," such as removing newborns from mothers, increases the likelihood of anxiety, he said.