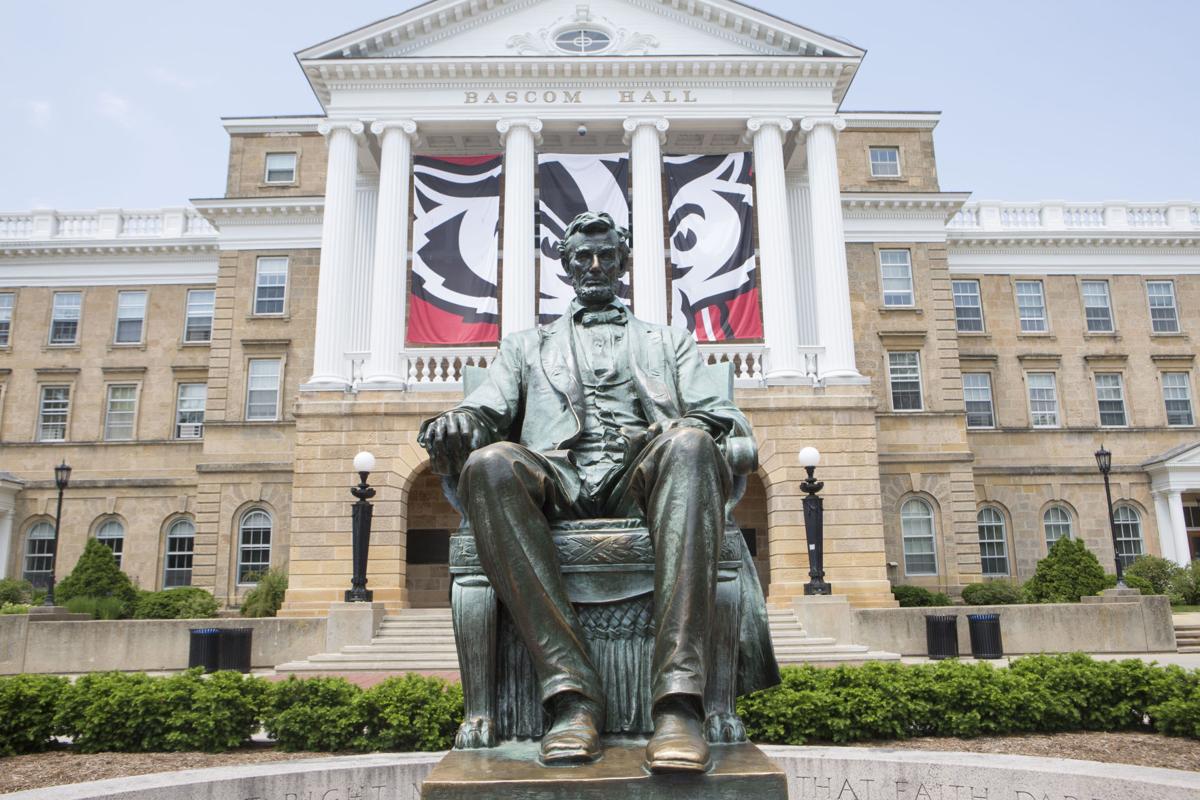 Two protesters who wore nooses during a climate change protest Friday morning on UW-Madison's campus say they are "ashamed" of the harm they caused.
The incident happened shortly before 10 a.m. near the Humanities Building at the corner of Park Street and University Avenue, UW-Madison said. The protesters removed the nooses and left after university employees and bystanders talked to them about their actions.
The protesters, in a statement released later that day by a university spokeswoman, apologized for incorporating the nooses into their demonstration. They said they modeled their protest after one in Europe that involved people in nooses standing on blocks of melting ice.
"We are really passionate about confronting global climate change and our protest was intended make everyone aware of the harm it is causing," the statement said. "We should have considered that nooses have a very different history and meaning in the United States."
You have free articles remaining.
The protesters said they are "taking action" through a restorative justice process to repair the harm they caused. A noose as a symbol is connected with lynching, especially of black people in the South after the Civil War.
A statement from Chancellor Rebecca Blank's office said: "Nooses are a hateful symbol, with deep impacts to our students, faculty, staff and community. Their use to amplify any issue is misguided, hurtful and contrary to UW–Madison's values of civility, respect and inclusion."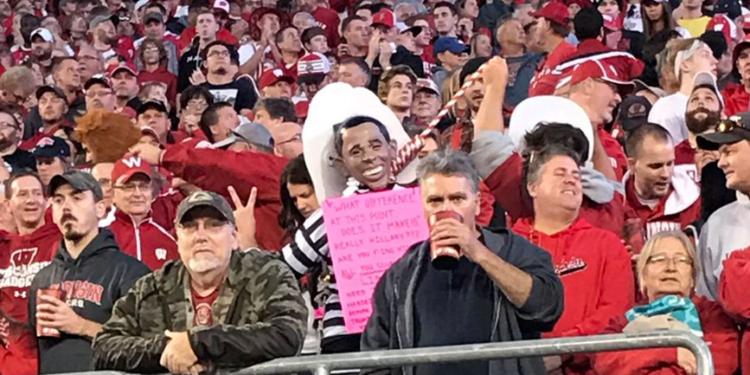 This isn't the first time nooses appeared on campus.
UW-Madison's Athletic Department banned nooses and behavior that could "provoke a disturbance or incite violence" at UW sporting events after an October 2016 game at Camp Randall Stadium, where a man wore a mask depicting President Barack Obama on one side and Hillary Clinton on the other, with a noose around his neck. Another man, wearing a Donald Trump mask, held the rope.
UW-Madison said anyone seeking support or resources after the incident can call Student Life at 608-263-5700 or email dean@studentlife.wisc.edu.