The spread of dishes that filled tables in a church basement near the UW-Madison campus one night this fall would have been the envy of any Madison foodie.
There were beets with farro koji, yogurt and pickled carrots, the creation of A Pig In a Fur Coat chef Dan Bonanno. The Underground Food Collective's Jonny Hunter served a squash puree with corn, onions and peppers. Tory Miller, the star chef behind four Madison restaurants, prepared a paella with squash and kale.
As impressive as the lineup of chefs was, the stars of that October night were the ingredients they used.
The squash, corn, peppers, carrots, kale — just about all of the ingredients that went into the dishes — were some of the early results of a UW-Madison program that has brought professors, plant breeders, organic farmers and some of the city's top chefs together with the goal of creating more flavorful fruits and vegetables for local agriculture.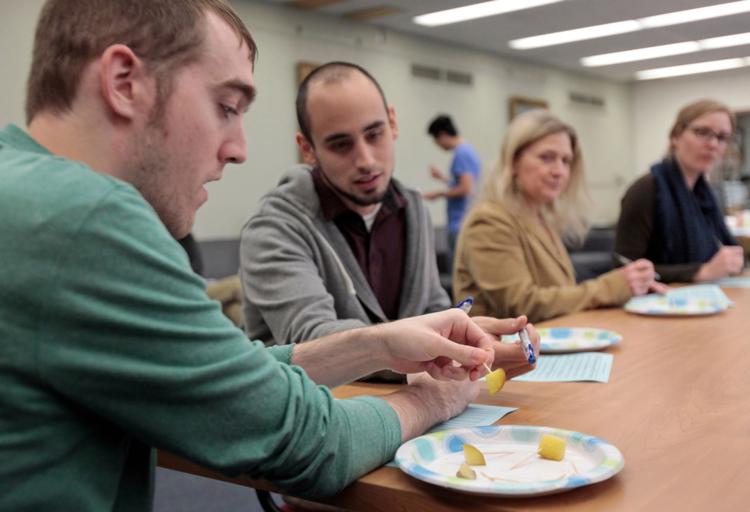 Bonanno, Hunter, Miller and Eric Benedict of the recently opened Cafe Hollander have played an integral role in the program, which is now wrapping up its second growing season, volunteering their finely tuned tastes and knowledge of the restaurant business to give farmers and breeders detailed feedback on the new varieties of produce they create.
"This is one of the cooler things that's happening in food in the world right now," Hunter said. "We could really do something extraordinary here that makes vegetables more attractive to people to eat … and then we can also benefit as far as restaurants go, because our vegetables will be way better than anyone else's."
Farmers and chefs both want flavorful produce, says Julie Dawson, the UW-Madison professor who runs the initiative. Connecting them with UW professors' deep knowledge of plant breeding and horticulture can help them get it, Dawson says.
"It's something we can do as a public institution that really serves the farmers of the state that are trying to get more local produce into the market," she said.
Flavor is top priority
When farmers and seed companies breed produce, they usually do so with production — not taste — in mind, said Miller.
They want vegetables that can withstand hundreds or thousands of miles of travel; that will ripen after they're picked and that have a uniform appearance so they'll look good on supermarket shelves.
But in the UW-Madison program, flavor is "a priority from the beginning of the breeding process," Dawson said.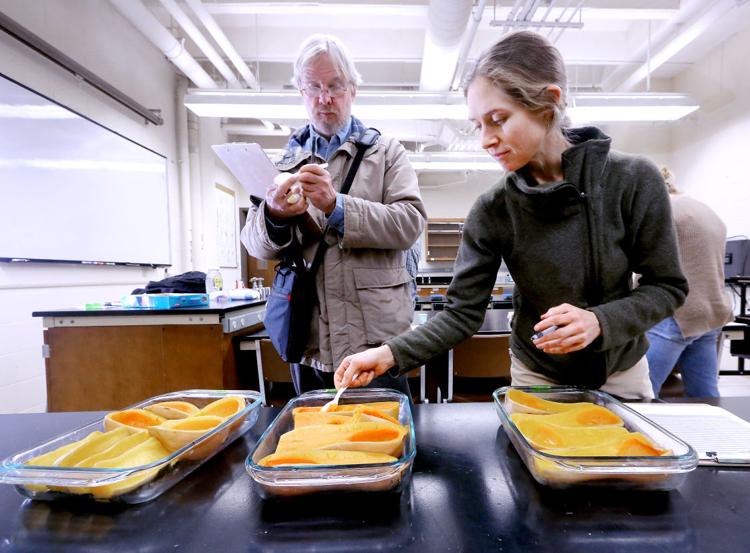 The breeders take some practical concerns into account — chefs want vegetables that can withstand some time in storage at their restaurants, and whatever produce they develop has to grow well in Wisconsin and the upper Midwest, Dawson said.
But for the most part, the program focuses on finding and breeding varieties of fruits and vegetables with specific flavors and textures in mind.
So far that has included peppers that pack a moderate punch of heat, squash with higher sugar content that will caramelize when roasted, potatoes with a firmer texture that won't disintegrate in soups, and corn with a more savory taste, rather than the ubiquitous sweet varieties.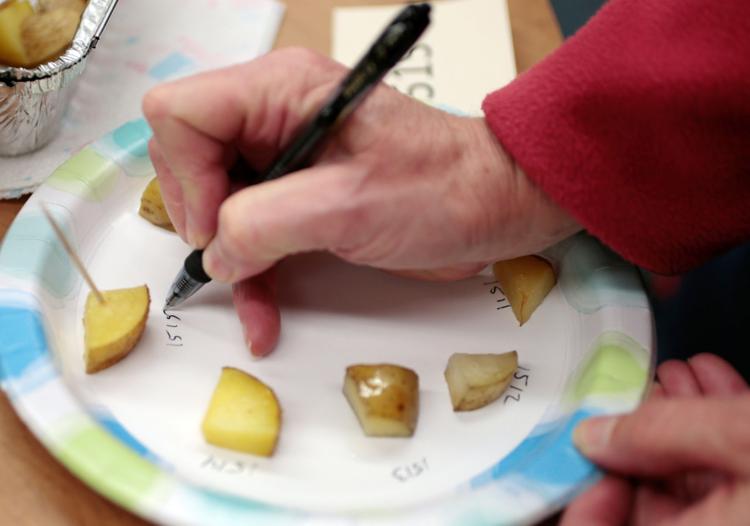 The program works with 15 direct-market farmers — smaller operations that sell their produce directly to restaurants, community-supported agriculture programs and some markets. Those flavor traits can set the farmers' fruits and vegetables apart, Dawson said, and also give chefs ingredients that can make for tastier dishes.
People think of heirloom varieties of tomatoes or other vegetables as being the most flavorful, she said, but those varieties are themselves the result of breeding and selection by farmers and gardeners.
"There's no reason why we can't continue that selection to breed varieties that are really excellent for local and organic agriculture, and also to have the highest quality and best flavor," Dawson said.
Chefs are central
With such an emphasis on flavor, the researchers must extensively taste-test the fruits and vegetables grown through the program, often enlisting students, staff and faculty in various UW-Madison agricultural departments to help evaluate the many varieties of produce.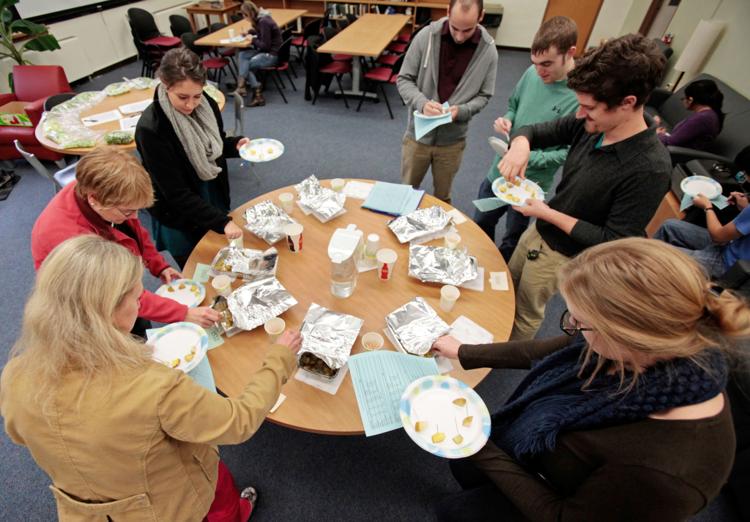 At one recent tasting, volunteers slowly moved down a line of roasting pans with butternut squash and plastic tubs of kale, sampling each variety and filling out forms evaluating their color, sweetness, acidity and texture.
Researchers also set up taste tests at farmers markets around Wisconsin to get a sense of what the general public thinks of the varieties, and local farmers taking part in the program give feedback on how well the vegetables grow and what sort of yield they see from the crops.
But some of the program's best feedback comes from the chefs — Miller, Hunter, Bonanno and Benedict — who have spent hours tasting different kinds of tomatoes, peppers and corn to discern which have just the right flavor profile.
"When you try 27 different types of kale in the morning … you think about kale in a way you've never thought about it before," Hunter said.
Kale grown in warm weather tends to be more bitter, so the program is working to develop a variety that will be sweeter in the summer.
"You've really got to concentrate on tasting something," he said.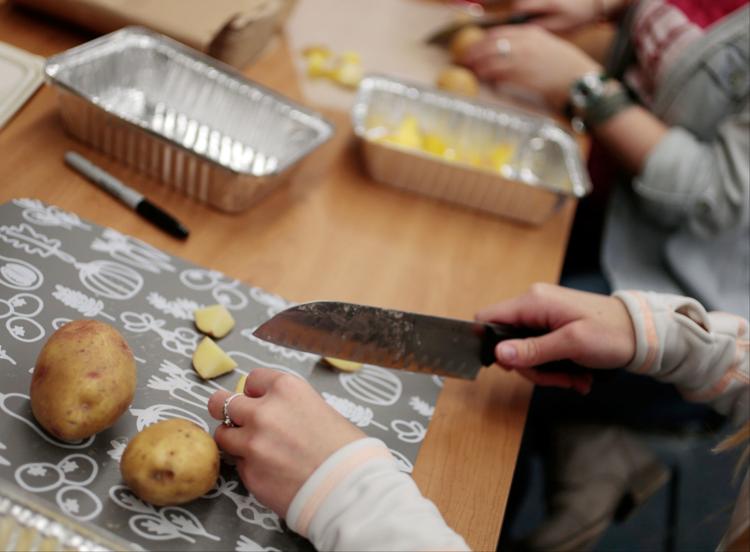 The chefs can pick up on the subtle differences in flavor and texture between varieties that might be lost on less discerning palates, said Philipp Simon, a UW-Madison professor and carrot breeder. That knowledge can give researchers very specific feedback on what does and doesn't work.
"They're very good at describing what they want," Simon said. "Nothing against the average consumer, but they just say, 'better' and 'good' and those kinds of descriptions don't help us very much.
"We get a lot more detailed kind of information from these professionals."
Excited by the future
The chefs say they often find themselves thinking about the dishes they could build around the new varieties of fruits and vegetables while they're taking part in the taste tests.
"How I'm going to use the food is going through my mind already," Bonanno said.
That can benefit the farmers involved in the program, because if restaurants like Bonanno's A Pig In a Fur Coat or Miller's L'Etoile use the new varieties, that could help farmers to market them to consumers, Simon said.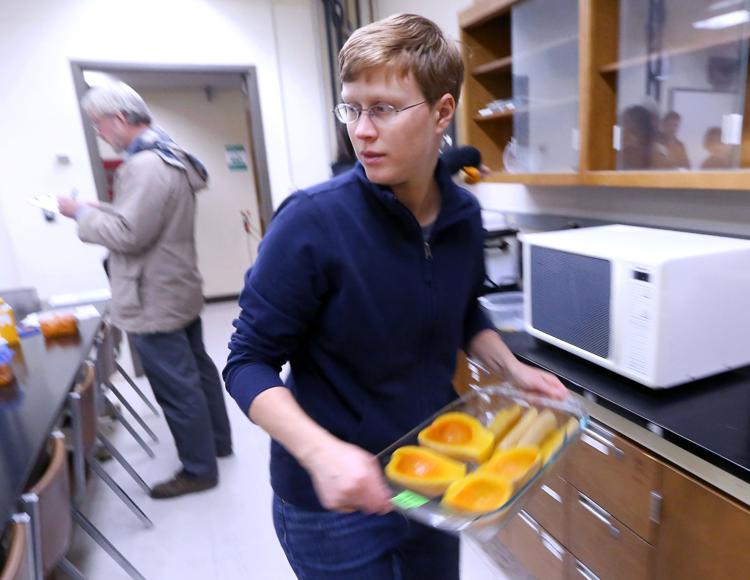 It will still be several years before those new varieties are widely available. But the chefs and researchers involved in the program are excited for the future, when the new and unique vegetables they helped engineer could be found in community-supported agriculture boxes and restaurants around Madison.
"What we're hoping for is a Wisconsin pepper, or those tomatoes that we developed or that we searched for," Miller said. "That's going to be the raddest thing five years from now."
[Editor's note: This story has been updated to reflect a correction. In the original, the first name of UW-Madison professor Philipp Simon was misspelled.]