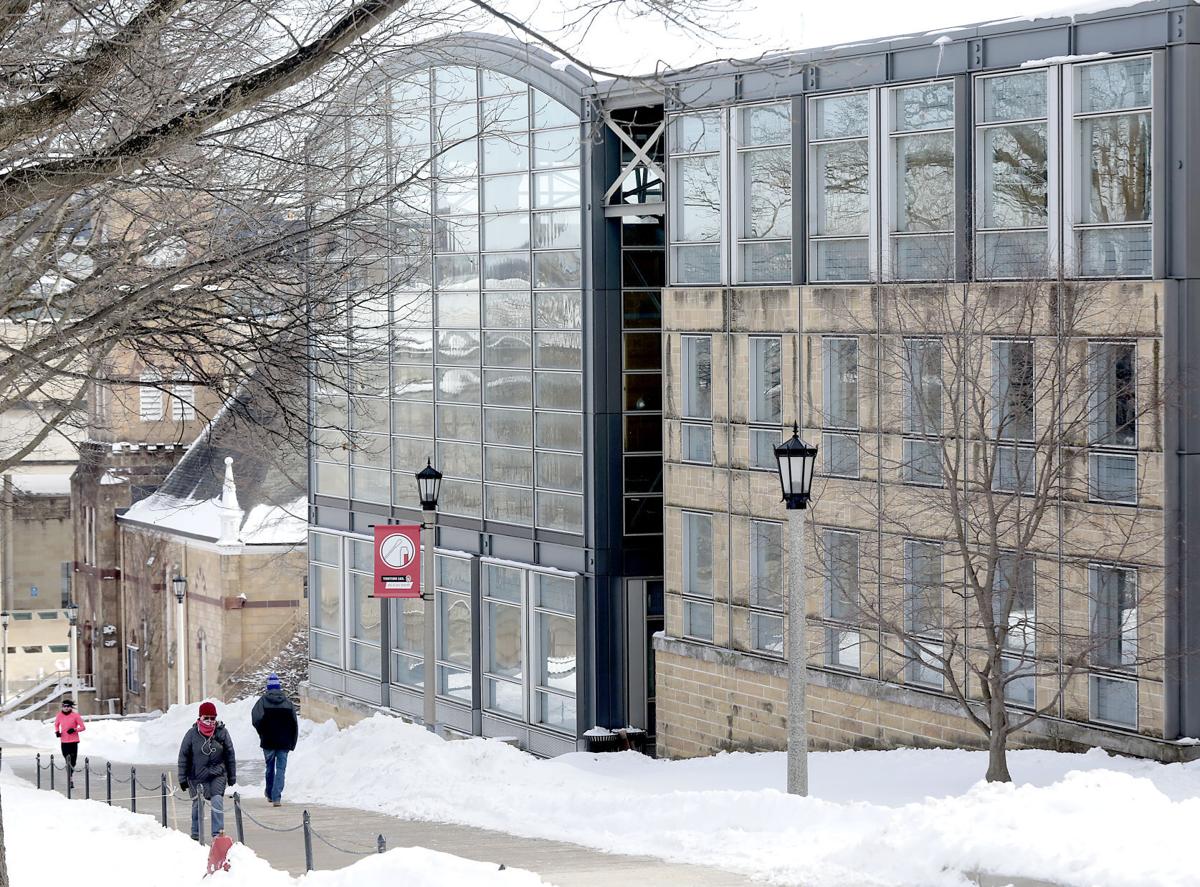 The University of Wisconsin Law School may pare back some of its yearlong clinics in a change the school argues could increase student participation but some students fear would threaten the quality of their education and the work they do for clients.
The school's 17 legal clinics offer students the opportunity to do pro bono legal work under the guidance of a professor. For example, students help domestic violence victims file for restraining orders and help tenants who are facing eviction.
"These positions are lifelines for students who want to do public interest work," said incoming second-year law student Isaac Schwarz, who began his yearlong clinic last month and hopes to eventually become a public defender.
Most clinics begin in the summer and continue over the next two semesters. Students receive a $2,500 stipend for their summer work and earn credits without paying tuition.
Law School Dean Dan Tokaji said it's a format not used at most other schools and that it limits access because of its "one-size-fits-all" approach.
This summer, for example, 165 first-year students applied but there were only about 100 spots. Officials said even these numbers understate student demand because some students are interested in a clinical experience but unwilling to commit to the full year or already have a summer job lined up.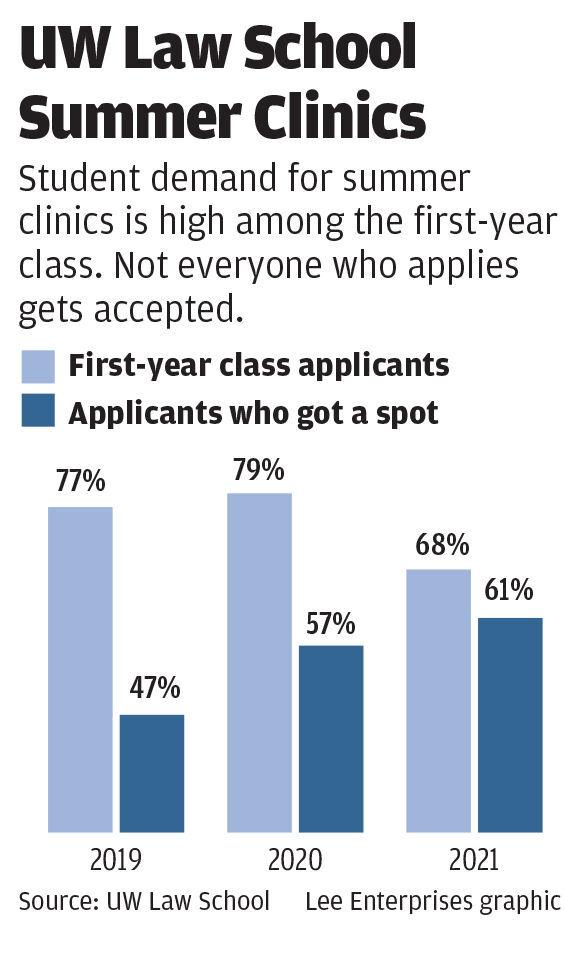 The school wants to provide more scheduling flexibility by starting some clinics in the fall or spring semesters and guarantee a spot to every student who wants one beginning in the 2022-23 school year, Tokaji wrote in an email last week to the "Save our Clinics Coalition," an informal group that is collecting signatures and stories from individuals opposed to clinic changes.
One of those stories came from Stephanie Hilton, who said she specifically chose to attend UW Law for its clinical programs and wouldn't have been prepared for her career in criminal law without that yearlong experience. The 2013 graduate participated in a clinic that offers legal assistance to incarcerated individuals, opening her eyes to what life is like inside the walls of a prison.
Now an assistant attorney general for the Wisconsin Department of Justice, Hilton said she thinks of her clinic experience every time she makes a discretionary decision, whether it be in issuing criminal charges or recommending prison time.
"My yearlong experience in the ... clinic provided so many valuable insights that you can't learn about from the pages of a textbook," she said, adding that the stipend and ability to enroll over the summer free of charge were a "game changer" that helped her avoid taking out additional loans.
Formative experiences
Schwarz, the current law student, is enrolled in the same clinic as Hilton was. He spent his first month on the job poring through hundreds of pages of records and acclimating himself to cases, one of which dates back to the 1980s and another to 2006. Work over the next year may expose him to multiple stages of litigation.
"Having that full yearlong experience allows us to dive into the issues and better help clients with their needs," he said. "It also allows clients to get more comfortable with students."
State Sen. Kelda Roys, D-Madison, agrees.
"As a former clinical student, this was the most important and formative experience of my time at UW Law," the 2004 law school graduate said in a statement. "You need more than 3.5 months to learn and develop skills and enough knowledge to actually understand the issues at play and do substantive work."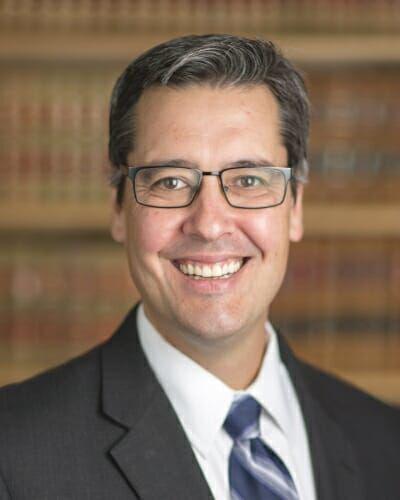 Tokaji said he understands that a single semester may not satisfy some students.
"That's why we're creating options for multi-semester," he said in an interview. "Where I respectfully disagree is in requiring students to stay in clinic for 12 months in order to get the benefits of a clinical education. ... This is about giving more choices to students, not less."
Still, some in the state's legal and political communities are worried by what they hear.
The Wisconsin Public Defender's Office hopes the school doesn't pare down the program because the yearlong clinics are a good training ground, spokesperson Willy Medina said.
Rep. Francesca Hong, D-Madison, said in a statement that "diluting" the clinics to a single- or two-semester program would "significantly damage public interest legal education" and harm community members who rely on the work students do.
Budget cuts, tuition hikes
The potential changes come after a year of campuswide budget cuts caused by COVID-19 that will continue over the next year.
The law school's share of the cuts over the two years totals about $1 million, Tokaji said, but the primary motivation in changing the clinics is not because of budgetary constraints. He said none of the clinics will be eliminated nor will any of the 28 clinical faculty members be laid off.
Some students may receive money for summer work through a project assistantship, but there will be fewer of those positions available than the number of students currently receiving summer stipends, he said. How many assistantships will be offered has yet to be decided and depends on demand.
The UW Board of Regents this winter approved tuition increases for law students over the next two years. Students will pay an additional $2,600 in 2021-22 and $2,800 in 2022-23, a 10% increase for in-state students and 6% increase for those from out of state.
In justifying the increases, school officials said its tuition rate was the lowest among peer groups and that the increases would generate about $2 million per year to maintain quality and access, as well as pay for "critical investment in graduate placement efforts."
The school plans to host a forum at noon on July 28 for students to learn more and ask questions.
---