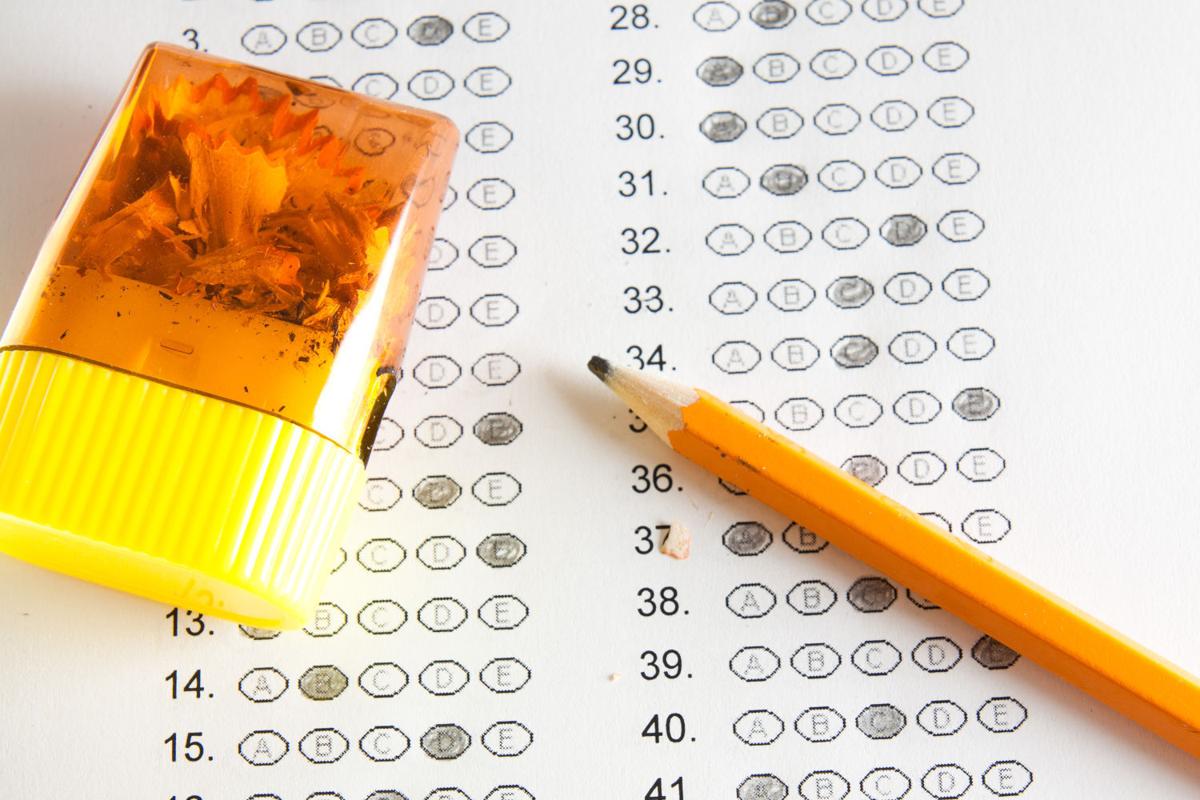 The last thing UW-Madison junior Paige Leistner needed this semester was additional stress.
On top of a rocky transition to online classes, a fear of contracting COVID-19 and limited interactions with friends, Leistner also has to deal with another unsettling source of anxiety — the anti-cheating computer software that monitors her every move during an exam.
Welcome to the world of Honorlock, the online proctoring software more than 300 universities and colleges, including UW-Madison and Madison Area Technical College, have turned to for assistance in testing students' knowledge during the pandemic.
Honorlock and other software systems with names like Proctorio, ExamSoft and ProctorU rely on a range of tools such as artificial intelligence, facial detection software, browser lockdown tools and eye-tracking technology to flag behaviors that could indicate students are cheating on their exams.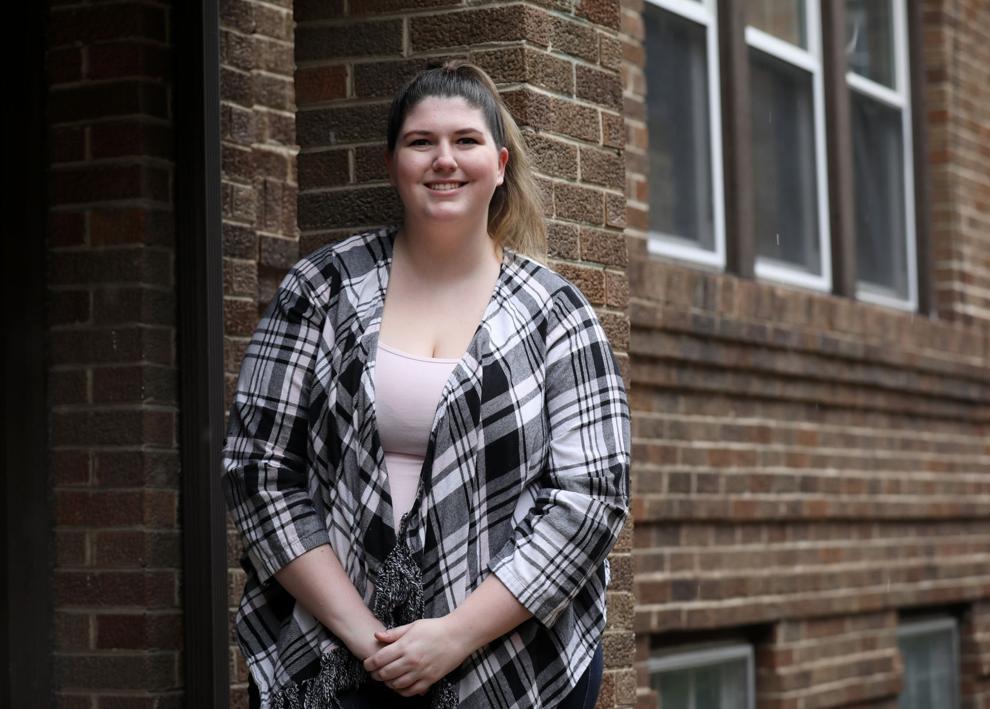 The software companies argue their technology simply replicates the classroom environment — where instructors can roam around the room to see if students have slipped notes under their desks or are checking a cellphone for answers — to ensure a fair testing environment for everyone.
But some students feel the spyware-like systems go too far, invade their privacy and scrutinize their every move, all to catch a couple of cheaters when the majority of students will follow the rules. Many said they fear their test-taking behavior will be mistakenly identified as dishonest and lead to a bad grade, failed course or tarnished academic reputation.
"I think there's better solutions than one that takes your information and hinders your privacy," said Leistner, who is taking three Honorlock exams this week. "I don't really trust it at all."
A few U.S. senators are starting to ask questions of the software companies, including how their technology may discriminate against students of color based on reports that the systems struggle to identify darker skin.
At college campuses across the country, online proctoring software has "sparked a nationwide school-surveillance revolt," according to the Washington Post.
It's a movement that may grow in the coming days as final exam periods are in full swing. UW-Madison's began over the weekend, and MATC's starts Monday.
How it works
The anxiety-inducing experience of taking an Honorlock exam for Leistner begins by coordinating with her roommates' schedules. Any background noise from them might inadvertently flag her for potential cheating.
The computer camera takes a photo of Leistner's face and student ID card at the beginning of the test. Then she must scan the entire room to show there aren't any notes or other people in the room. During the test, she said looking down at her paper or off into the distance for too long can provoke a flag. So can leaving to go to the bathroom. An internet connection that drops can also threaten a student's score if they're unable to log back in during the testing window.
Earlier in the semester, Honorlock activated for just half of the students in one of Leistner's classes and at various times within the exam period, causing wide variation in test scores. The professor abandoned the software, but three instructors in her four other classes still use it.
English and Asian-American studies professor Timothy Yu, who leads UW-Madison's chapter of the American Association of University Professors, said he and many faculty are not fans of Honorlock.
"Personally, I just find it a little disturbing to install something on students' computers to monitor what they're doing," he said.
Yu decided not to use it at all this semester, instead asking students to complete a take-home exam.
Claire Turke, a junior studying genetics and art history, wishes UW-Madison encouraged more professors to consider alternative ideas to assess knowledge. For example, her open-note organic chemistry exams this fall came with a tight time limit, meaning mastery of the concepts was essential to be able to get through all of the questions. She said it was just as challenging, if not more, than any memorization-based format could have provided.
Turke doesn't have any Honorlock exams this semester because she said her instructors deemed the technology too "creepy." But she took Honorlock exams in a biochemistry course over the summer and found a number of behaviors, such as reading test questions aloud, could unintentionally cause flags.
"It adds too much stress to students who are already dealing with so much crap from this pandemic," Turke said. "It's sort of mean, honestly."
In defense of Honorlock
Honorlock's technology is more forgiving than students may realize, according to company spokeswoman Tess Mitchell. The software does not flag students for "natural head or eye movements." And in the end, it's the professors who make the call on any flags.
"Proctors really try to work with students," she said in an interview. "In no way are we assuming students are cheating. We give them the benefit of the doubt. We believe the majority of students approach exams with integrity."
While not all knowledge is best judged through traditional tests, Mitchell said Honorlock helps schools "protect their reputation and the integrity of their degrees."
That rings especially true for instructors like Kerri Kliminski, who teaches and co-directs the associate nursing degree program at MATC, also known as Madison College.
"We don't have options to pivot away from a test-based system," she said. "Without Honorlock, training new nurses would come to a screeching halt and nobody wants that right now."
Since the college contracted with Honorlock in the spring, Kliminski said she has encountered few problems with it.
The bulk of Kliminski's test-takers finish the exam flag-free. The majority of those getting marked turn out to be accidentally tripped by the AI technology. Among the flags she reviewed were a doorbell-ringing delivery man, a young child wandering into the room and a mounted deer head that the software mistakenly took as another person.
Privacy concerns
UW-Madison began offering Honorlock as a tool for instructors to use over the summer under a $26,460 contract for 4,000 exams, according to university spokesman John Lucas.
This fall semester, Honorlock administered more than 116,000 exam sessions for about 250 UW-Madison instructors. It's part of a one-year, $260,000 contract covering 20,000 students, he said. The contract expires at the end of the 2020-21 school year and UW-Madison hasn't yet committed to renewing.
UW-Madison Chancellor Rebecca Blank said in a faculty committee meeting late last month that Honorlock was among the top concerns the university has heard about from students this semester.
"I've asked a lot of questions about (the software)," she said. "I am quite comfortable with it and how it's being used."
In an indication of just how many questions and comments Honorlock has prompted on campus, UW-Madison published an explainer titled "Honorlock: What the online proctor does and doesn't do." The university wrote that "only UW-Madison personnel with legitimate educational interest" may have access to student data.
The contract, obtained through a public records request, allows the company access to student data that would otherwise be considered confidential under a federal student privacy law commonly known as FERPA.
Honorlock is considered a "school official" in this case, which is common in these types of contracts, Lucas said. The company is obligated to adhere to FERPA restrictions and only has "minimal" access to the data.
Mitchell said all of the information is encrypted and no information is sold. Honorlock must also return and/or destroy all data if UW-Madison ends the contract.
Some students, however, remain unconvinced about Honorlock's privacy measures and fear their data could fall into hackers' hands. Two other software companies experienced security problems over the summer, the Post reported.
Honorlock's contract with UW-Madison requires it to inform the university in the event of a breach and take immediate steps to limit and mitigate the problem "to the extent possible."
---
Art of the everyday: See the world through the eyes of the Wisconsin State Journal's photographers