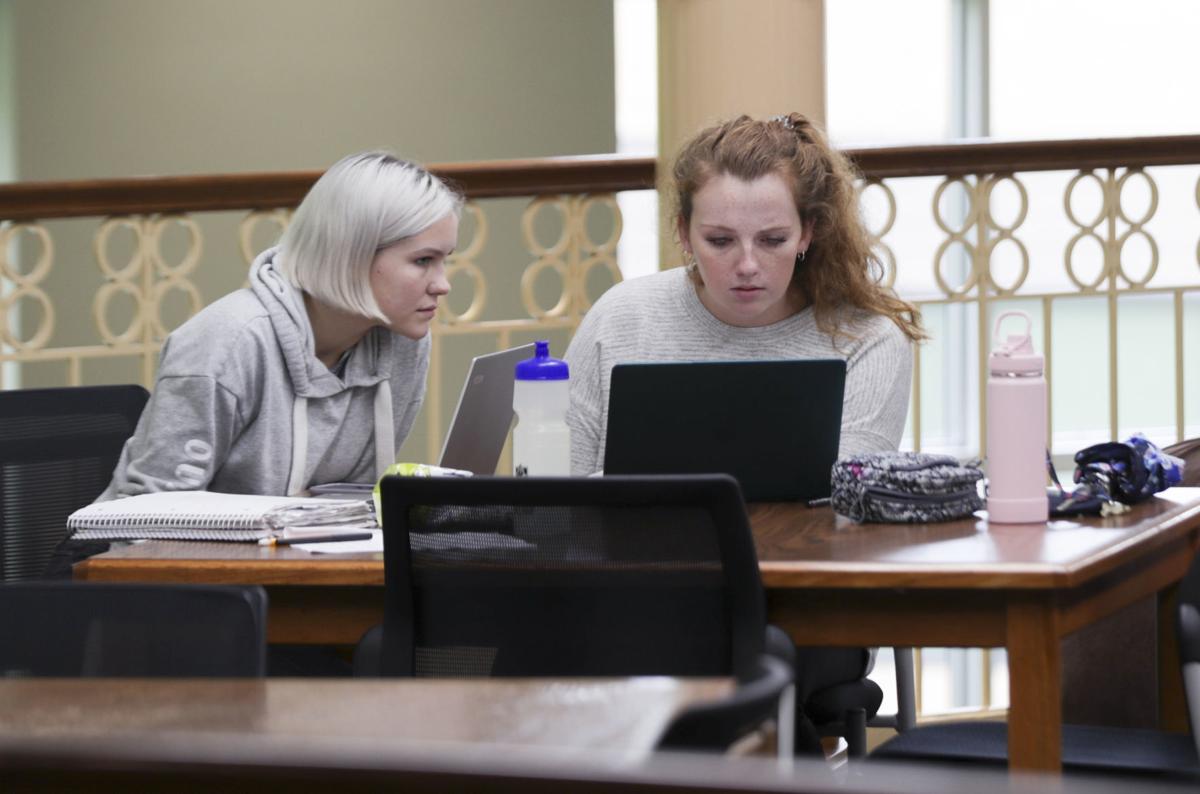 Edgewood College plans to lay off an untold number of employees, eliminate an unknown number of academic majors and raise the student-faculty ratio from 10:1 to 13:1 by the start of next school year.
The announcement, made by interim college president Mary Ellen Gevelinger earlier this month, signals a sea change for the small Dominican college on Madison's Near West Side that she said is financially necessary to sustain the school's future.
Gevelinger, who took over Sept. 1, inherited an incoming class of freshmen 16% smaller than the college expected, leading last spring's budget deficit to grow to what could be $6 million this fiscal year if no changes are made.
The college's full-time student enrollment has dropped 22% over the past five years, a demographic trend that shows no sign of dramatically reversing itself in the immediate future and is distinctly challenging for a private institution such as Edgewood, where tuition dollars make up 92% of its revenue.
A Nov. 15 deadline to submit a financial recovery plan to the college's Board of Trustees looms, and so does a national search for the college's next leader.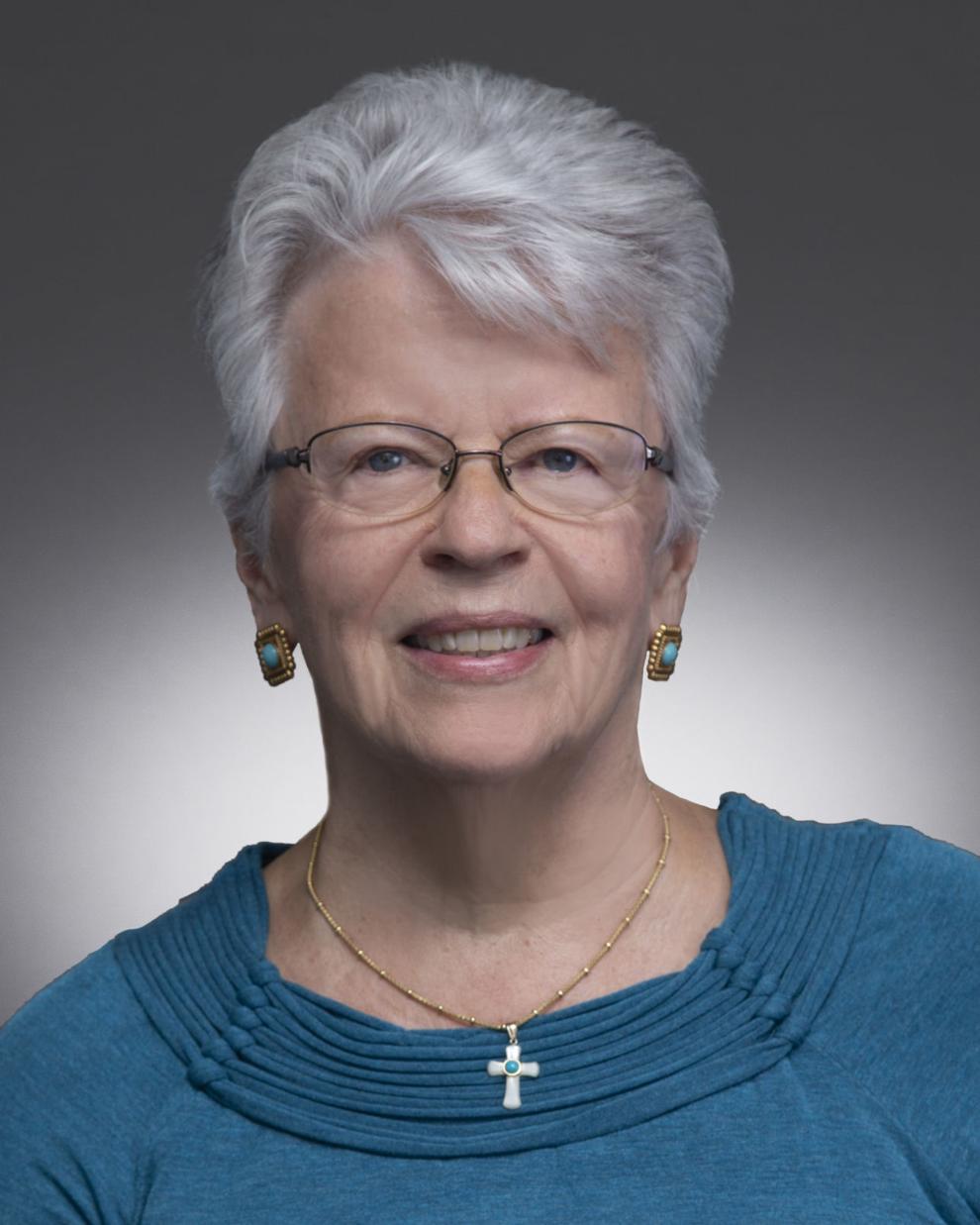 "It all kind of landed in my lap pretty quickly," Gevelinger said in an interview last week. "This is my 10th day on the job so I'm scurrying to get the papers together."
She announced the changes — first reported by On the Edge News, the college's student newspaper — in a meeting with faculty and staff earlier this month.
The news felt "massive" to School of Arts and Sciences dean Melanie Herzog.
"How are we going to do this?" she asked. "How are we going to hold on to who we are as an institution while addressing this big number and in such a short period of time?"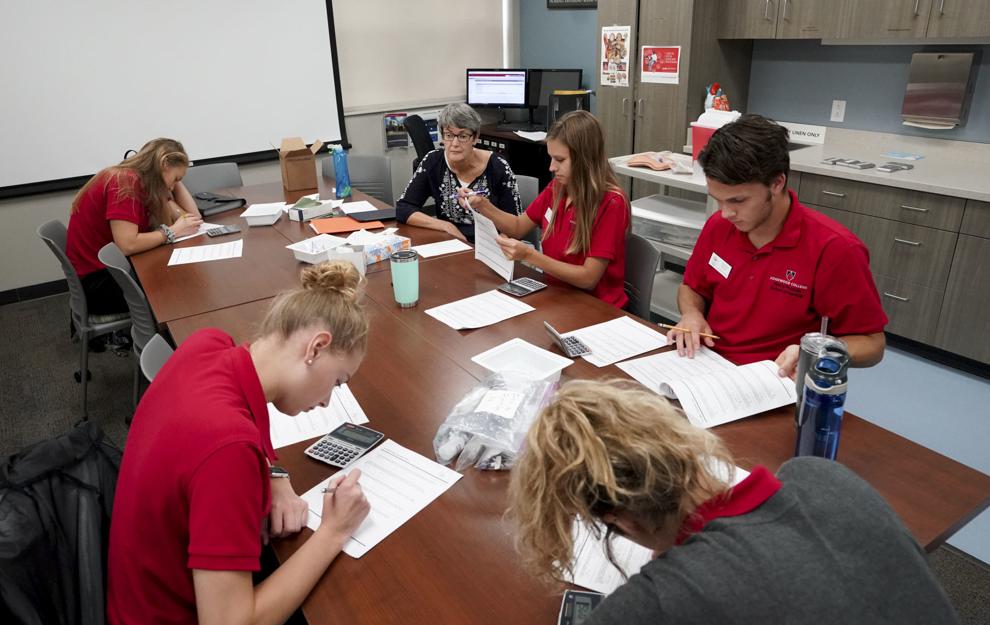 Employee, program cuts
The college's financial troubles did not play a role in Flanagan's departure, according to Edgewood College Board of Trustees chairwoman Lucy Keane.
The college's 480-person full-time employee base last year has fallen to 446, about a 7% drop, according to college spokesman Ed Taylor.
How many more positions will be cut is unclear, but employees will be notified by Dec. 31. Gevelinger said layoffs, buyouts and attrition through vacancies are all possibilities.
In years of tight budgets, institutions tend to reduce the number of programs they offer — particularly smaller ones.
Gevelinger and others are determining which majors to cut. Most up for elimination are liberal arts disciplines housed in the School of Arts and Sciences, but there are some within the schools of education and business also under consideration.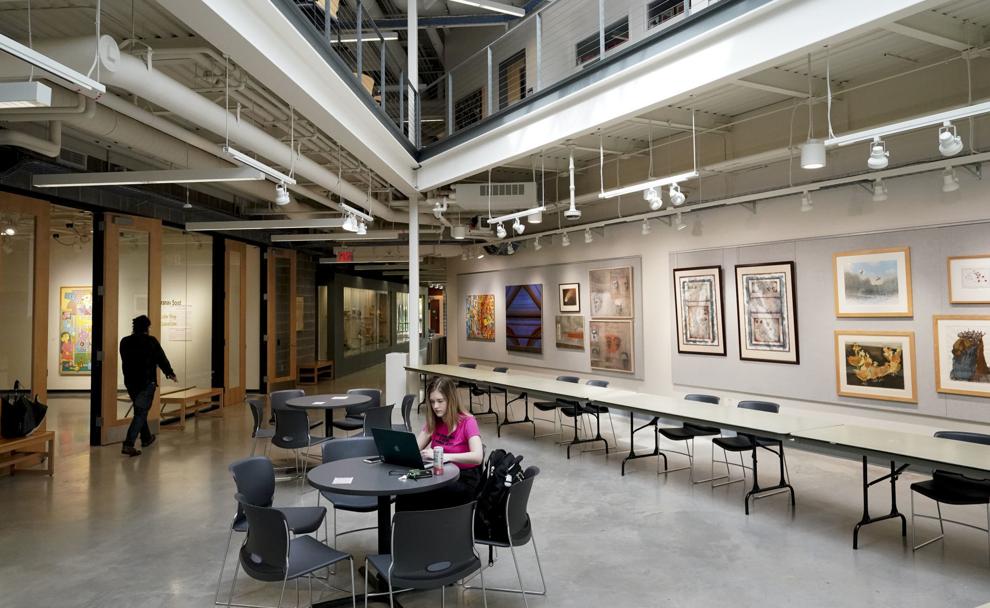 Some courses in eliminated majors may still be offered and all current students enrolled in a particular major will be able to complete their program, she said.
"This is a hard time for liberal arts," said Herzog, who oversees the most vulnerable school. "But the reality is if we only have a few students majoring in a program, it's not working. It's not a big enough cohort to provide a rich learning experience."
Herzog and others in the college are in the midst of recrafting programs so they still prepare students for the workforce or graduate school.
Officials are hoping several new academic programs that Gevelinger said she was unable to identify at this point, and the addition of three sports — men's and women's lacrosse, as well as men's volleyball — will draw in more students to improve the college's financial forecast.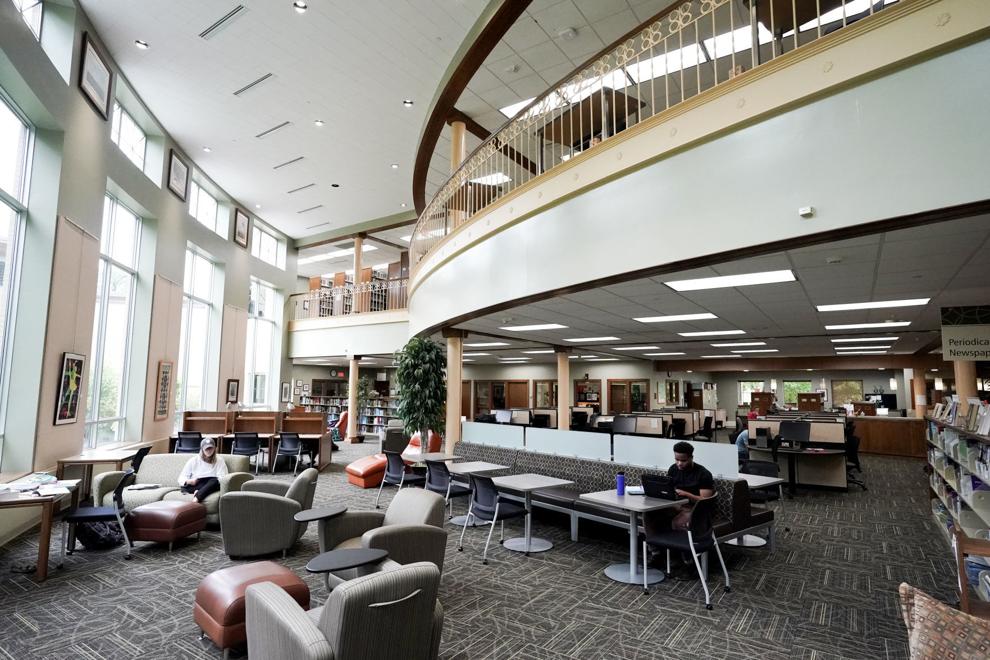 Brian Prescott, vice president of the National Center for Higher Education Management Systems, a nonprofit focused on strategic decision-making in higher education, said aligning staff sizes to reflect declining enrollment and eliminating majors are common cost-control strategies for colleges.
"The question is always whether they're going to make the right choices and if they waited too long to make them, what kind of upheaval they're going to encounter internally and how to reposition themselves in a tight market," he said.
Keane, the board chairwoman, said the college has been proactive in past years by building up a healthy reserve fund. Fundraising is up five times from last year, she said, and faculty shaved course offerings by 11.5% last year.
"We're in a very optimistic position even though it's a difficult time for people who are on campus," she said. "It feels hard, and it is hard, but it isn't insurmountable."
Echoes across the state
Gevelinger watched UW-Stevens Point from afar in recent years when university leaders proposed axing liberal arts degrees and adding programs in science, engineering, business and technology in response to a multi-million dollar deficit.
The plan was met with outcry from many faculty and students. Supporters said the university was taking a tough but necessary step to re-imagine its role in the 21st century. In the end, college leaders said earlier this year that no programs would be discontinued because enough people had resigned or retired to address the budget shortfall.
"Little did I think I'd be sitting in this chair and having the same conversation," Gevelinger said of her college's similarities with UW-Stevens Point.
Full-time student enrollment at Edgewood College is down from 2,231 in 2014 to 1,732 this year.
"We don't have taxpayer dollars," Gevelinger said. "We don't have research grants. It's a pretty tight little margin there."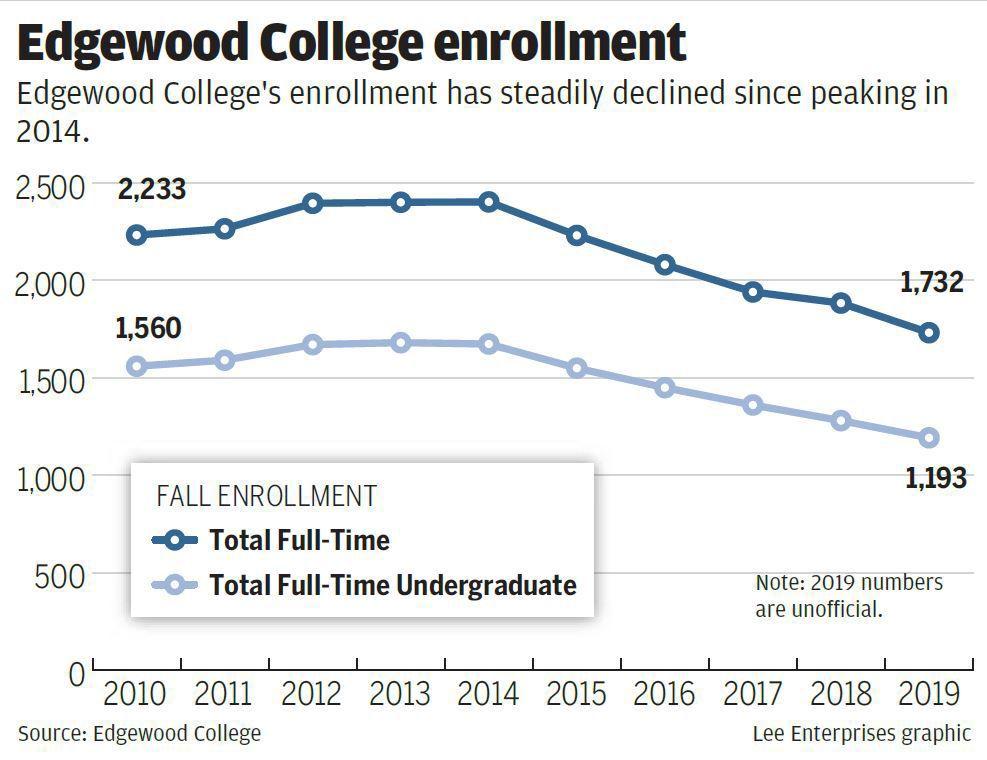 Tuition dependency has risen among the state's private schools in recent years, according to Rolf Wegenke, president of the Wisconsin Association of Independent Colleges and Universities, of which Edgewood College is a member.
One of private colleges' strengths during lean financial times is their flexibility to respond quickly and with less bureaucracy to wade through, he said.
For example, Concordia University in Mequon recognized around 2007 that pharmacy jobs around the state were going unfilled and only one institution at the time, UW-Madison, offered the program to teach students. Concordia opened its doors to students as the state's second pharmacy school in 2010 and has since graduated more than 500 students.
Wegenke said he did not see any of the association's colleges on the verge of immediately closing, but noted that it is the scenario keeping every college president awake at night.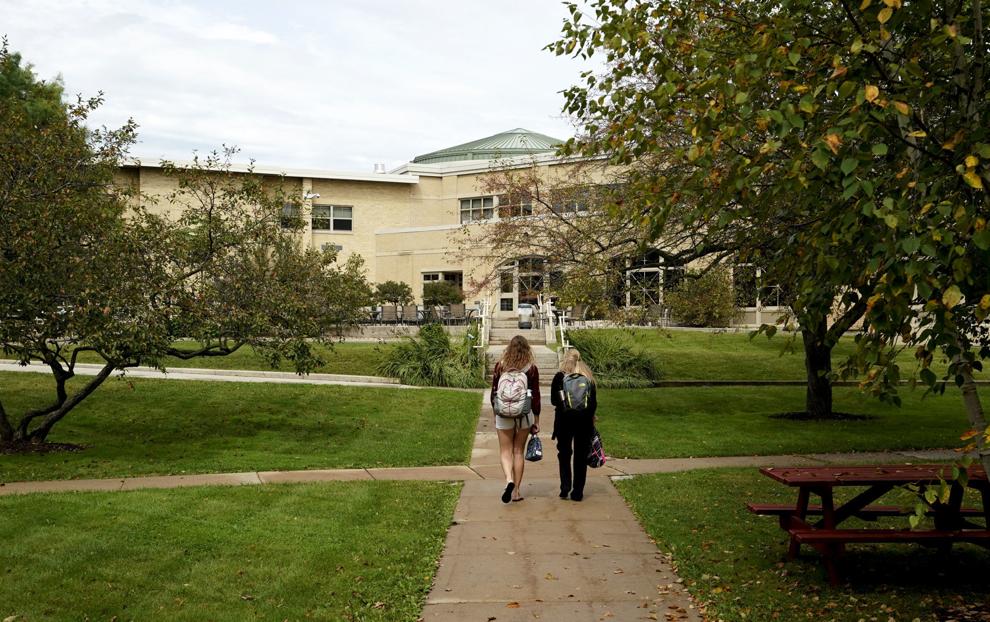 Gevelinger, a Sinsinawa Dominican congregation leader, has been a tenured faculty member on campus since the early 2000s. She left in 2011 to serve as prioress of the Sinsinawa order, but remained tied to the college by serving on its Board of Trustees.
Retirement came in 2016 — until this summer when the board called on her to serve as interim president, a position that was never on her bucket list, she said.