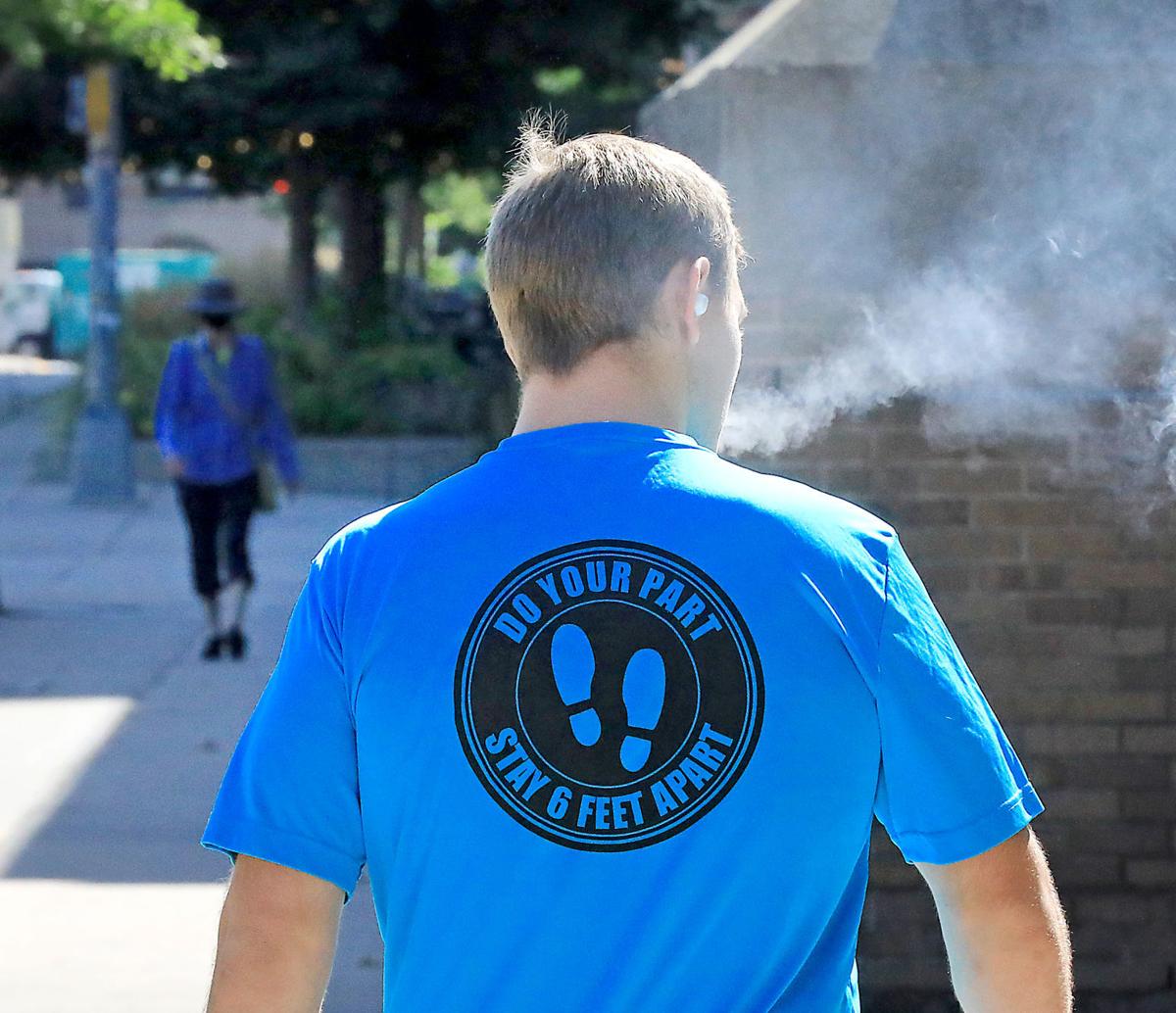 Bars played a critical role in the COVID-19 outbreaks plaguing UW-Madison earlier this semester, according to a scientific paper by a Massachusetts Institute of Technology economist.
MIT professor Jeffrey Harris merged public health data with anonymized smartphone tracking data and found a "remarkably tight fit" between the frequency of bar visits and the corresponding incidence of new infections in the 19 census tracts that fall within or near the UW-Madison campus.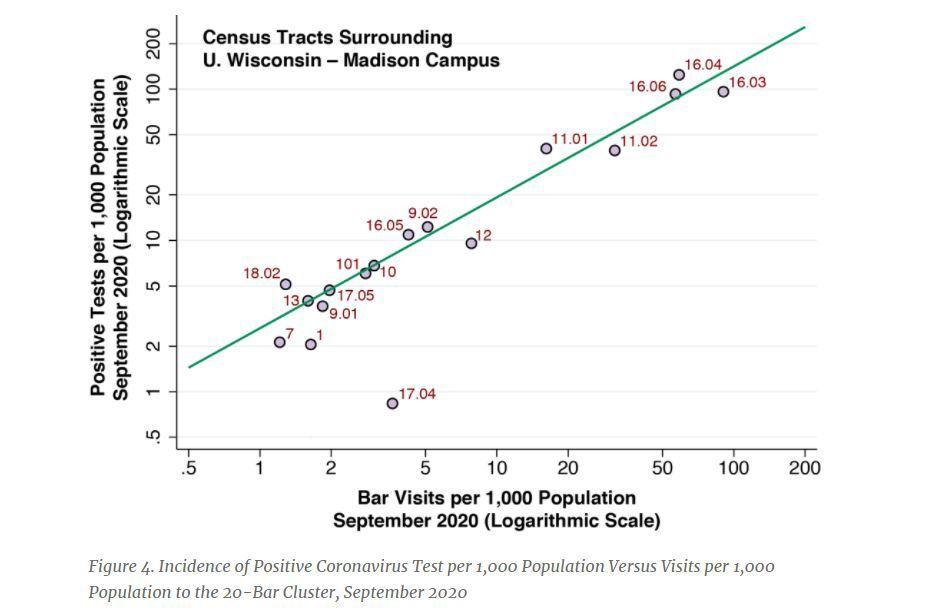 "People may look at (these findings) and say 'Oh bars, duh!'" Harris told the State Journal. "Although you could say the triggering event was no surprise, the underlying causes are things we have to think about."
Much attention has been paid to superspreader events at weddings, meatpacking plants, nursing homes and prisons. Harris argues that researchers and public health staff should more closely examine the potential superspreader effects of networks of places. High mobility between places, which is common during bar-hopping, means a cluster may function effectively as one place.
"When I think about bars now, I don't think about people being on top of everybody else and screaming across the counter," he said. "I start thinking about how the person in the bar was probably in another bar. Or his roommate was in another bar. So maybe we should think about bars as a network."
UW-Madison and Dane County were at odds with each other in September when campus coronavirus outbreaks overwhelmed the university and strained the city-county health department's resources.
County Executive Joe Parisi and the County Board urged the university to empty the dorms and move classes online. Parisi said local authorities had little say in UW-Madison's decision to reopen this fall nor do they have the resources to create a "party patrol" to keep students in check.
Blank put some of the blame back on local officials, saying COVID-19 cases on campus would likely not decline until "agencies with enforcement authority take additional action" in off-campus areas, such as bars and apartment buildings.
"If anything, the results here indicate her concerns were entirely valid," Harris said.
For every 10% increase in per-capita bar visitation, Harris found a 9% increase in incidence of COVID-19 cases per capita. Among the different areas of campus he studied, he found smartphones originating from Witte and Sellery Halls were about three times more likely to visit a cluster of 20 bars just off campus than those from Ogg and Smith halls.
UW-Madison's outbreaks came in two distinct waves, Harris found, although he was unable to determine whether the first wave caused the second.
The first wave affected fraternities, sororities and other homes in the Langdon Street area, prompting UW-Madison to quarantine nearly two dozen Greek houses. The second wave hit Witte and Sellery halls, two large dorms that would be put under a two-week lockdown, about four or five days later. By mid-September, about 20% of residents in those two dorms tested positive.
Debbie Stueber, president of the Madison and Dane County Tavern League, declined to comment on Wednesday.
Harris said he did not contact anyone from UW-Madison during his research and instead relied on publicly available data and information to reconstruct the university's outbreaks. Part of the reason he was drawn to studying UW-Madison is because Wisconsin's state health department reports census-tract level COVID-19 data, a level of detail that he said many other states do not make public.
His findings come as the fall semester winds down with many students already having returned home. But the spring semester looms and students may come back to campus in January under public health conditions even worse than in August. Wisconsin's COVID-19 cases per capita currently are among the worst in the country.
UW-Madison officials are considering how to enter the spring semester if COVID-19 cases explode after the holiday break and what requirements may need to be imposed when students initially return. At a faculty committee meeting on Monday, Blank floated the idea of restricting students' movement for a week and requiring two negative tests before they can move around on campus.
"If indeed cases are bad in January, we will want some re-entry process here," she said.
---
Throwback photos: 10 UW-Madison student bars you'll never drink at again