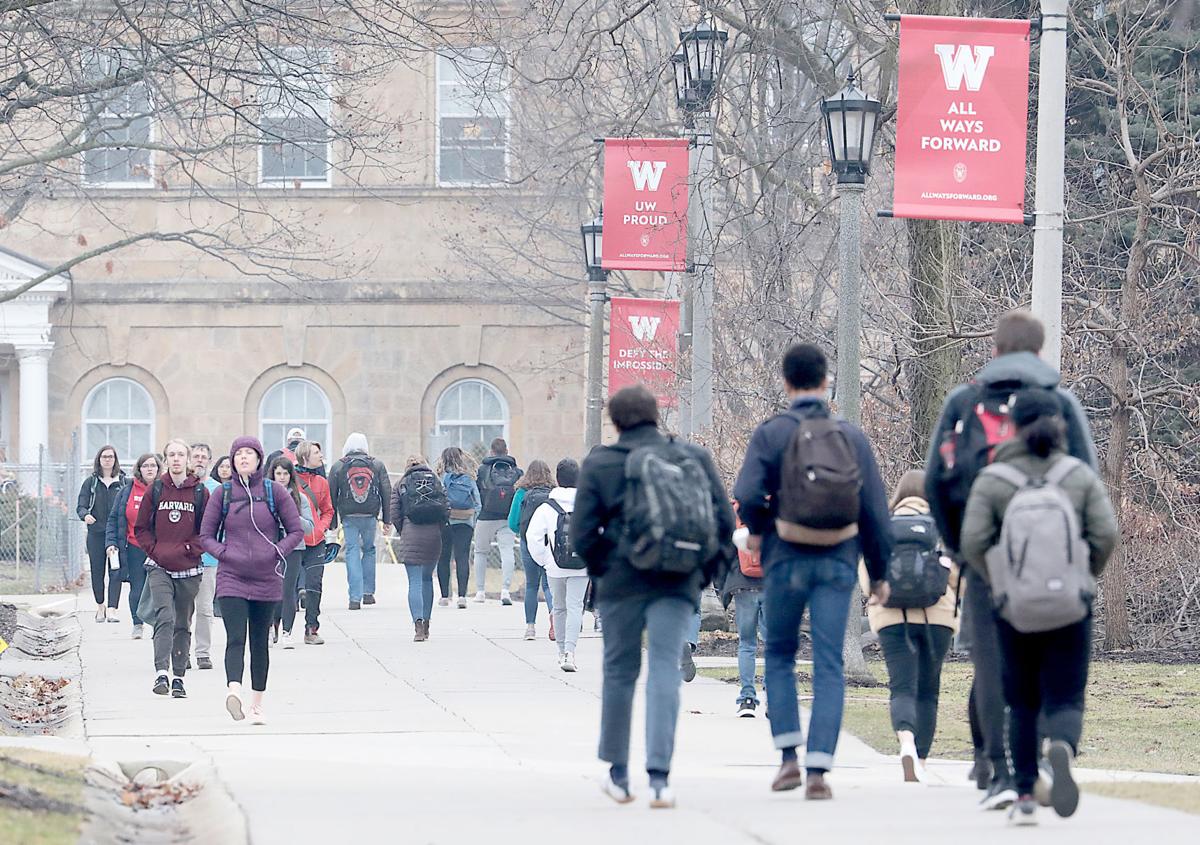 University of Wisconsin System auditors identified a range of missteps in the bidding process for an information technology project at UW-Madison, including two perceived conflicts of interest and several violations of state procurement policy.
UW-Madison last year was looking for a vendor to start its Administrative Transformation Program, a massive effort to move the school's administrative services, such as payroll, to a cloud-based system.
The multiyear project, jointly sponsored by the university and the System, will eventually benefit all UW campuses but the work in getting it up and running has been primarily staffed by UW-Madison employees up to this point, university spokesperson John Lucas said.
UW-Madison in late February canceled requests for all future bids just a few days before one of the losing vendors, Deloitte Consulting, alleged that two of its competitors, Huron and Accenture, helped craft part of the bid and were then selected for roughly $800,000 contracts despite Deloitte initially earning the highest score.
The System's Office of Internal Audit completed its review earlier this month. The office reports to the System president and UW Board of Regents but has independent authority. The report, provided at the Wisconsin State Journal's request, found no "direct evidence" of a conflict of interest but observed instances of what officials described as potential conflicts of interest. These include a vendor that conducted some "pre-planning work" before being selected for the bid and a UW-Madison employee who had a previous relationship with one of the vendors.
UW-Madison officials told System officials they didn't believe these actions amounted to conflicts of interest and that any perceptions "did not have a material impact on the procurement."
Among the audit's other findings:
The pandemic delayed the project, incentivizing managers and employees to take risks or override internal controls to prevent the project from being pushed even further behind.
Key UW-Madison project staff lacked a working knowledge of procurement rules.
State procurement policy bans vice chancellors from serving on the committee evaluating the bids, yet UW-Madison allowed another school's vice chancellor for finance and administration to join the committee.
Procurement staff on multiple occasions did not answer vendors' questions with "expected clarity and transparency."
After UW-Madison altered the scope of its bid in what's called a clarification, staff failed to notify vendors about who among them was selected for the job. Companies that lose out on the contract are supposed to have a window of time to appeal to the state Department of Administration.
UW-Madison's purchasing department isn't completing management reviews as required under state policy — a concern System auditors flagged two years ago. The university drafted protocols in response but has yet to finalize and implement them.
Auditors recommended the System or a third-party agency or campus manage the process seeking new bids to ensure a competitive playing field and restore confidence in the vendor community. They also suggested the committee that evaluated the bids be replaced with new members.
UW-Madison chief financial officer Laurent Heller, in a written response to System chief auditor Lori Stortz, cited the pandemic and its strain on staff resources as a contributing factor to the problems that arose. He said the university proactively brought the matter to the System's attention after realizing errors occurred.
Heller pledged to implement the report's recommendations and restart the bidding process as soon as possible.
Deloitte, the vendor that raised concerns earlier this year, said in a statement that it was pleased an independent investigation confirmed the company received the highest score among vendors and that there should have been more transparency and clarity throughout the bidding process. The company also said it looks forward to future opportunities to work with the System.
---
Weekend re-reads: Check out these Wisconsin State Journal stories honored in state newspaper contest
The Wisconsin State Journal collected 10 first-place awards in an annual contest put on by the Wisconsin Newspaper Association, including recognitions for general excellence, all-around photography and the opinion pages.
State Journal staff also won eight second-place finishes and 12 third-place honors in the association's Better Newspaper Contest, which evaluated content published between Sept. 1, 2019, and Aug. 31, 2020.
Photographer John Hart took home three individual first-place wins for the feature photo, artistic photo and photo essay categories, while photographer Amber Arnold earned first for a general news photo.
Emily Hamer was awarded the Rookie Reporter of the Year distinction and also won first place for extended coverage on the return of state pardons. Higher education reporter Kelly Meyerhofer earned first place in local education coverage.
Re-read the State Journal stories that won first, second and third place in this year's Better Newspaper Contest.