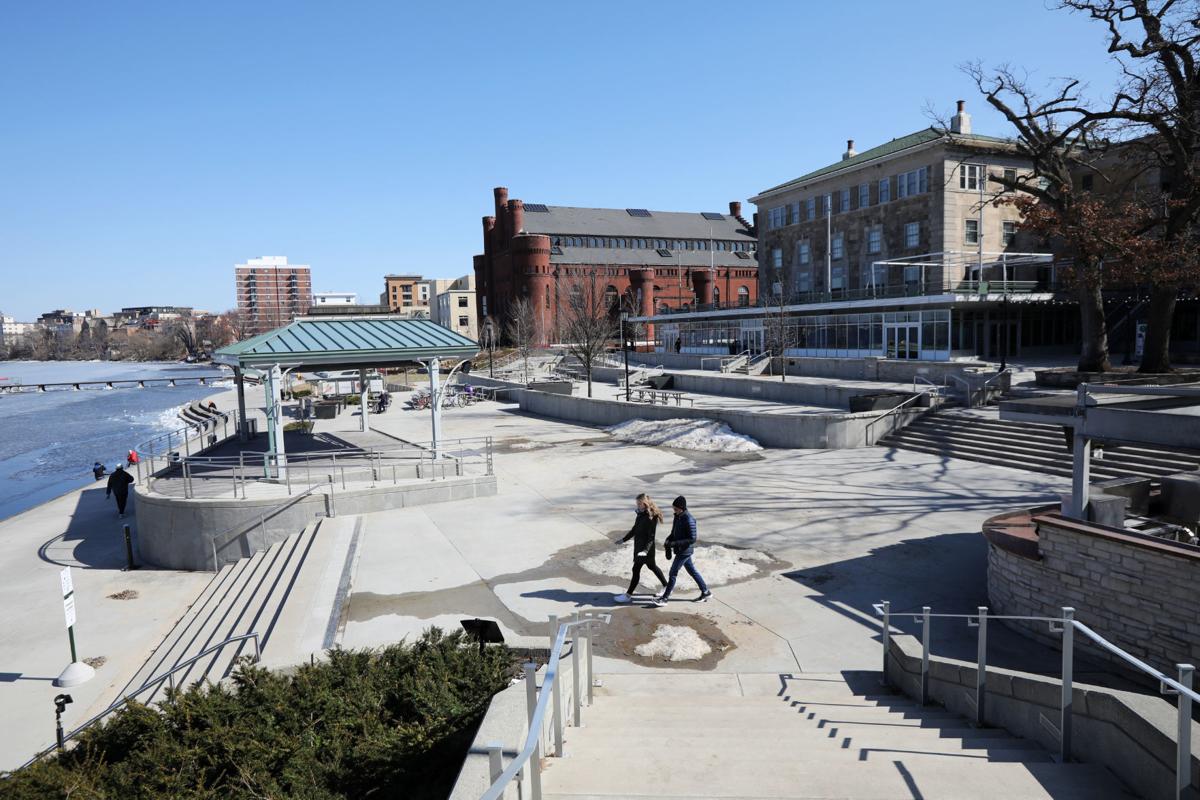 Skyrocketing unemployment, expected declines in tax revenue and other economic problems associated with the coronavirus crisis could spell trouble for Wisconsin's public universities, which rely on state money to stay afloat.
The University of Wisconsin System has already weathered years of budget cuts and a resident undergraduate tuition freeze that will enter its eighth year this fall. Some campuses have nearly depleted their emergency reserves after lawmakers forced universities to start spending down the amount of money they keep on hand.
Now, the COVID-19 pandemic is wreaking havoc on campuses' finances, with classes moved online this semester and many institutions, including UW-Madison, announcing summer classes will also be delivered only online.
Another uncertainty facing campuses is whether the pandemic will change students' minds on entering college or returning to campus this fall. Tuition is another key source of revenue and enrollment was already declining at the majority of UW campuses. The state's declining number of high school students for campuses to recruit meant many universities had multimillion-dollar deficits even before COVID-19 upended society.
"The costs of COVID-19 are just starting to come in and one of the few things we know for sure is that the full cost will not be known for some time," System President Ray Cross told the UW Board of Regents during a Thursday meeting. "That said, our initial analysis indicates the financial impact is significantly greater than anything I've seen in my 42 years in higher education."
Cross reached out to campuses last week to get a sense of the financial hit institutions expect. There is no System-wide estimate of financial loss available, spokesman Mark Pitsch said last week. Asked for the estimates that Cross received from campuses, Pitsch declined to answer the question and directed the Wisconsin State Journal to submit public records requests.
UW-Madison estimates a "best-case scenario" loss of $100 million if life returns to normal by early summer, Chancellor Rebecca Blank said. The conservative and preliminary estimate for the flagship campus alone exceeds the funding increase the entire System received in the most recent two-year state budget.
System and campus officials are planning for multiple scenarios for the fall semester depending on when students can safely return. Institutions are already taking steps to cut costs.
The System suspended new hires. UW-Milwaukee canceled voluntary separation agreements it had planned to offer to some of its employees. UW-Madison put in place a "partial" hiring freeze and delay in responding to campus units' budget requests for next year. The flagship campus is also looking into "modifying" some construction projects and warned that this is likely just the beginning of cost-cutting measures.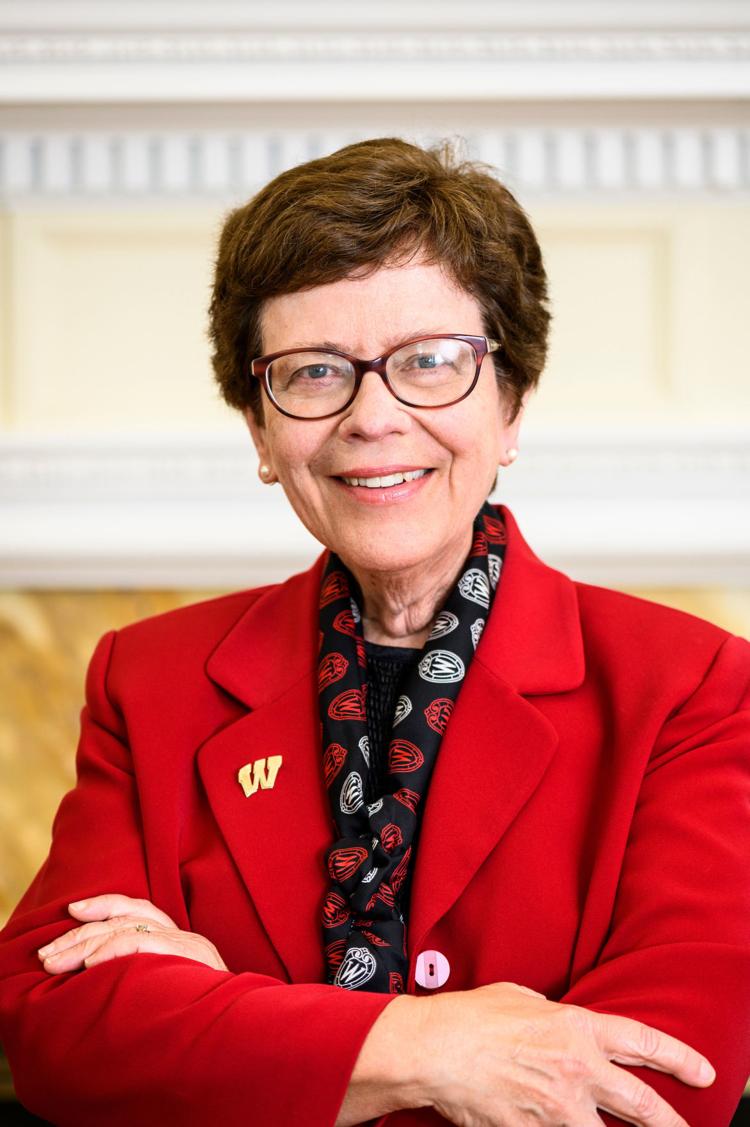 "As the financial consequences of COVID-19 become more apparent, and particularly if this affects our fall operations, additional steps will almost certainly be needed," Blank said in a Friday letter to students and employees.
Federal, state aid
A federal stimulus package passed late last month will provide the System with $94 million, half of which will go toward students in the form of emergency grants. Cross called the amount of money a "powerful down payment."
To make up for what it did not receive from Congress, the System recently asked state lawmakers for $59 million in immediate emergency relief, including:
$25 million to help offset the estimated $78 million in housing and dining hall refunds to students.
$4 million to provide student support through telemedicine and behavioral health.
$5 million to continue practicums for students in health care and other fields.
$16 million in IT support, including purchase of e-textbooks and other materials, software to test students online, online programs to create course materials, and bolstering of virtual lab infrastructure.
$9 million for information security.
Jeff Buhrandt, System senior director of legislative affairs, told lawmakers in the memo that the outlined costs do not include or reflect continued lost revenues and increased costs at UW campuses, numbers which grow by the day.
Buhrandt also asked for a funding mechanism to offset the "significant" cost of setting up, operating and cleaning campus facilities the state is using as isolation centers. UW-Madison's Lowell Center is being used to house COVID-19 patients with mild symptoms.
Spokespeople for Senate Majority Leader Scott Fitzgerald, R-Juneau, and Assembly Speaker Robin Vos, R-Rochester, did not return emails Friday seeking comment on whether they would support the System's request.
Cross acknowledged that everyone, not just colleges, has been affected by the pandemic. He said stabilizing campuses, many of which are the largest employer in their communities, would help the local economies when shelter-in-place orders are lifted.
Limited reserves
Universities could normally tap their reserve funds during this time of emergency.
But many of the UW campuses have spent much of this down since 2013, when a state audit showed the System accumulated and held hundreds of millions of unspent tuition money while raising tuition year after year.
Much of the money sitting in these campus funds are already designated or planned for a specific program or project, but criticism from Republican lawmakers spurred the Regents to adopt a policy requiring institutions to justify balances exceeding 12% of expenses and develop spending plans for the money.
The latest report covering fiscal year 2019 showed UW institutions with about $123 million in real reserves for an unexpected emergency — less than 2% of its roughly $6.7 billion dollar operating budget. The System reported $175 million in reserves five years ago.
Three campuses — UW-Whitewater, UW-River Falls and UW-La Crosse — had less than $1 million designated as true cash reserves to cover unexpected expenses in fiscal year 2019.
UW-Madison designated $26 million in reserves. That's down 53% from the $55 million it had in 2014, according to System reports.
"So what's next?" Cross asked the Regents at the meeting earlier this week. "The truth is we don't know what's next and I don't think many folks do."
Concerned about COVID-19?
Sign up now to get the most recent coronavirus headlines and other important local and national news sent to your email inbox daily.