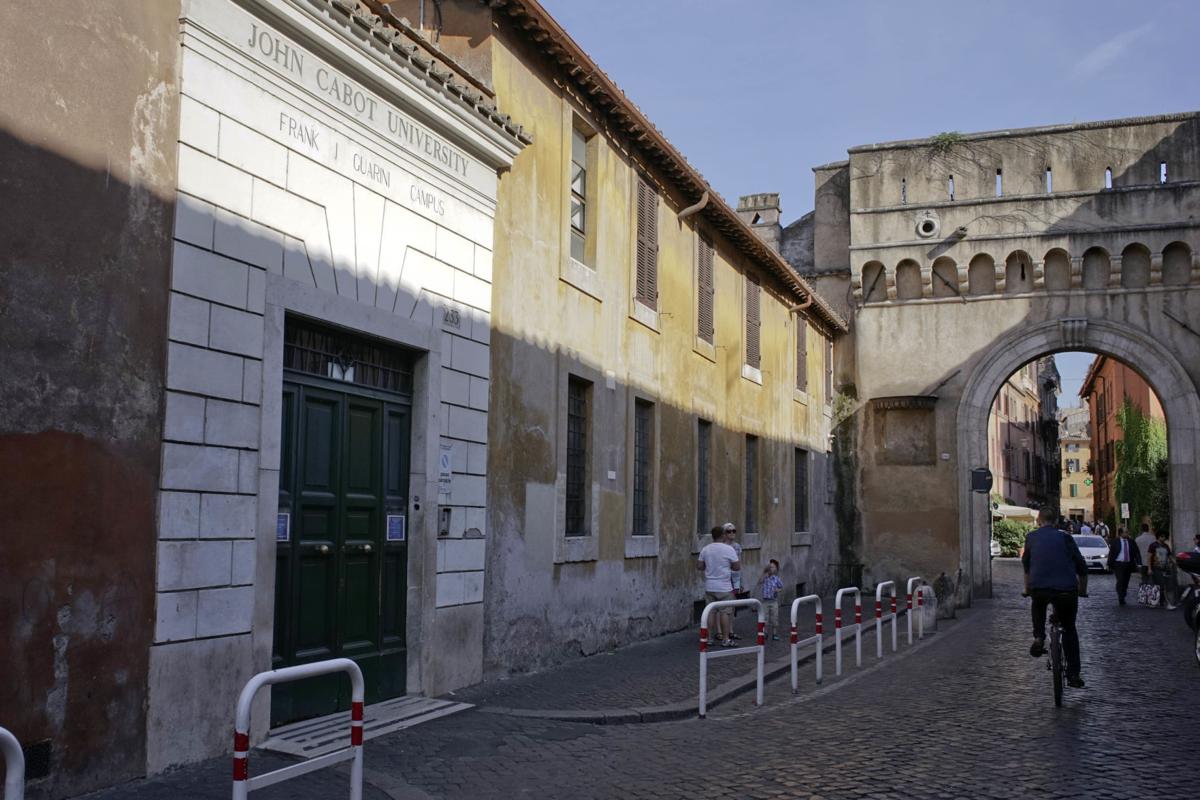 Many of the tips UW-Madison officials give students to stay safe while they're studying abroad probably sound familiar.
Be aware of your surroundings. Walk in groups. Hang on to bags, purses and other valuables.
"The same things we would tell a student around here," said Ron Machoian, who manages international safety and security for UW-Madison.
The death of UW-Madison sophomore Beau Solomon earlier this month in Rome shocked the campus and raised questions about how safe students are when they go overseas. Solomon was robbed and then was thrown or fell into the Tiber River just hours after he'd arrived in the city for a study abroad program.
Machoian and others say cases such as Solomon's, while tragic and serious, are rare for American students studying abroad. He also questioned whether students are at any greater risk of crime while abroad than they are on their home campuses.
There are several threats to students that are greater while abroad — UW-Madison recommends students avoid public transportation in some countries, for instance, and gives tips for reducing the risk of being hurt or killed in a terror attack, Machoian said.
Danger to students can also rise depending on the political, economic and security situations in the country where they're studying, warn advocates for greater oversight of international programs.
Still, data from UW-Madison indicate the most common threats to students are relatively minor crimes such as robberies that officials note could also happen in Madison.
Brooke Appe, a UW-Madison alumna who studied in Buenos Aires, Argentina, said she did not generally feel as safe in the city of nearly 3 million people as she had in Madison. But Appe said she researched safety threats before she left and paid attention to the tips in her orientation.
"I had that extra awareness that I brought with me," Appe said.
Tim Bradley, a partner in the travel security company IMG GlobalSecur, said the question of safety in foreign countries often comes down to knowing the risks and how to reduce them.
"You can travel safely anywhere, but there's really some common-sense things you have to do," Bradley said.
Minor crimes a concern
Data provided by UW-Madison showed robberies have been the most common crime committed against the university's students while abroad in recent years.
The numbers reflect on- and off-campus crimes reported to UW officials since 2011 in two of the university's largest study abroad programs, which together represent nearly 90 percent of students who go abroad. About 2,200 UW-Madison students studied abroad in the most recent year data were available.
There were 24 reported robberies of UW students over the five-year period, along with 12 burglaries, eight petty thefts and six sex offenses.
During her time in Argentina, Appe said her camera and wallet were stolen during a bus trip, and others in her program were robbed.
UW's data show six crimes reported against students in Italy — along with Solomon's death, there were two robberies, two aggravated assaults and one burglary.
Violent crime is rare in an area such as Rome, Bradley said. But muggings, pickpockets, purse thefts and credit card scams are common given the large crowds of tourists in the city, he said.
"The main crime in Rome and western Europe in general is petty crime," Bradley said.
UW-Madison tells students to keep track of their wallets and purses in large crowds to defend against pickpockets, for instance, and to avoid showing signs of wealth such as jewelry or large amounts of cash that could attract unwanted attention.
Data not d
efinit
ive
The limited national data that compare the risks college students face abroad and at home doesn't point definitively toward either location being safer.
"The data supports it," Machoian said, citing the study. "You're safer abroad than you are at ... U.S. colleges and universities."
Sheryl Hill, who has criticized universities for not keeping better data on crimes against students in study abroad programs, cited that study to say international programs are more dangerous. Hill also noted that students can face risks just by virtue of being in an unfamiliar foreign country.
"They don't know where they are, they have no support system," Hill said. "It is a lot different."
Travel abroad experts say students today are better prepared to face those risks, however, because programs have improved staff training and student orientations in an effort to bolster security.
"It's not a risk-free undertaking by any means, but we put processes in place to mitigate that risk, just as we do at home," Machoian said.
Despite the security concerns on her trip, Appe said going to Buenos Aires built her confidence and helped push her to continue traveling abroad.
"It's really valuable to be forced outside your comfort zone," she said.