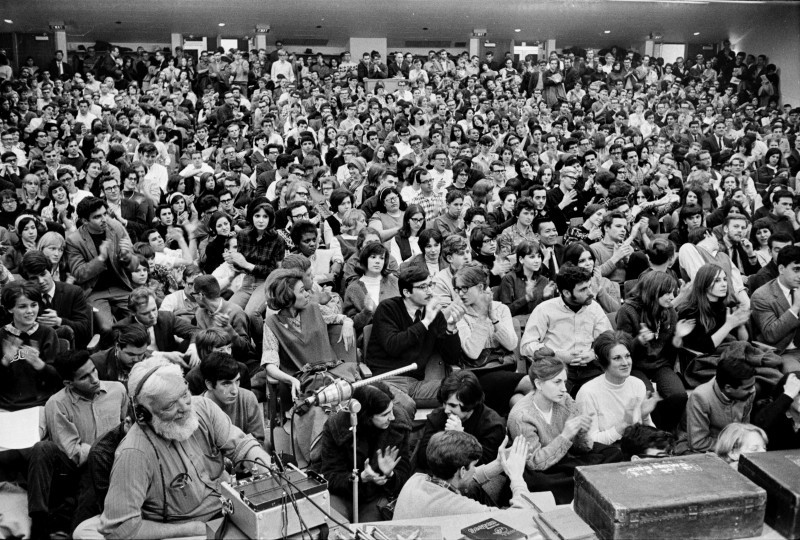 On Friday night some UW-Madison students will gather in a classroom, choosing to attend a war policy debate instead of — or at least before — a keg party. It may sound more befitting the UW campus of the 1960s, but that's kind of the point.
UW-Madison is hosting a "teach-in" on the war in Afghanistan this weekend, reviving a practice common during the campus' turbulent Vietnam War years.
Some of the faculty members giving lectures at the event say there are many parallels between that war and the nine-year conflict in Afghanistan.
"On Dec. 1 when (President Barack Obama) came out and said 'I'm sending more troops,' we looked at each other and said, 'This is just like it was back in Vietnam,' " said Joseph Elder, a UW-Madison professor who was at some of the Vietnam teach-ins.
But there will likely be several key differences. With no draft these days, emotions aren't running as high. Word of the event has spread through new organizing techniques like Facebook. And, with Blackberrys and iPhones in the gallery, this revolution could be tweeted.
Teach-ins became popular on campuses during the U.S. escalation in Vietnam. "As common as athletic events on campus," said history professor Jeremi Suri, they allowed students, faculty and community activists to share information and raise opposing viewpoints to those in the mainstream.
Like the teach-ins of the 1960s, this one will likely be critical of U.S. foreign policy.
Beginning Friday night at 7 p.m., there will be a faculty panel with Uli Schamiloglu, professor of languages and culture of Asia, and history professors Alfred McCoy and Suri. Matt Rothschild, editor of The Progressive magazine, will chair the session. Sessions will continue on Saturday.
Elder, a professor of sociology and languages and cultures of Asia, said he is concerned that the war in Afghanistan is "unwinnable," and, like Vietnam, it will be difficult for U.S. troops to leave the country in stable condition. But other speakers may offer differing views.
"I think what we're doing in Afghanistan is incredibly complicated," Suri said. "I have mixed views on this. but I think we need to talk about it more. I think we're not talking about it enough as a society."
The fact that it's happening on a Friday night hearkens back to teach-ins in the 1960s, when students might have gathered for a political debate before going to parties later on, Suri said.
The organizers are hoping for a strong turnout, but they understand that tensions are not running as high. A teach-in at the Social Sciences building on April 1, 1965, drew more than 1,000 students and was "well covered by newsmen and photographers, including a TV team that shot pictures for CBS News," a Capital Times article reported.
"All persons attending did not appear to be sympathizers," according to the article. "Students in their Reserve Officers Training Corps (ROTC) uniforms were seen seated three abreast."
Be the first to know
Get local news delivered to your inbox!