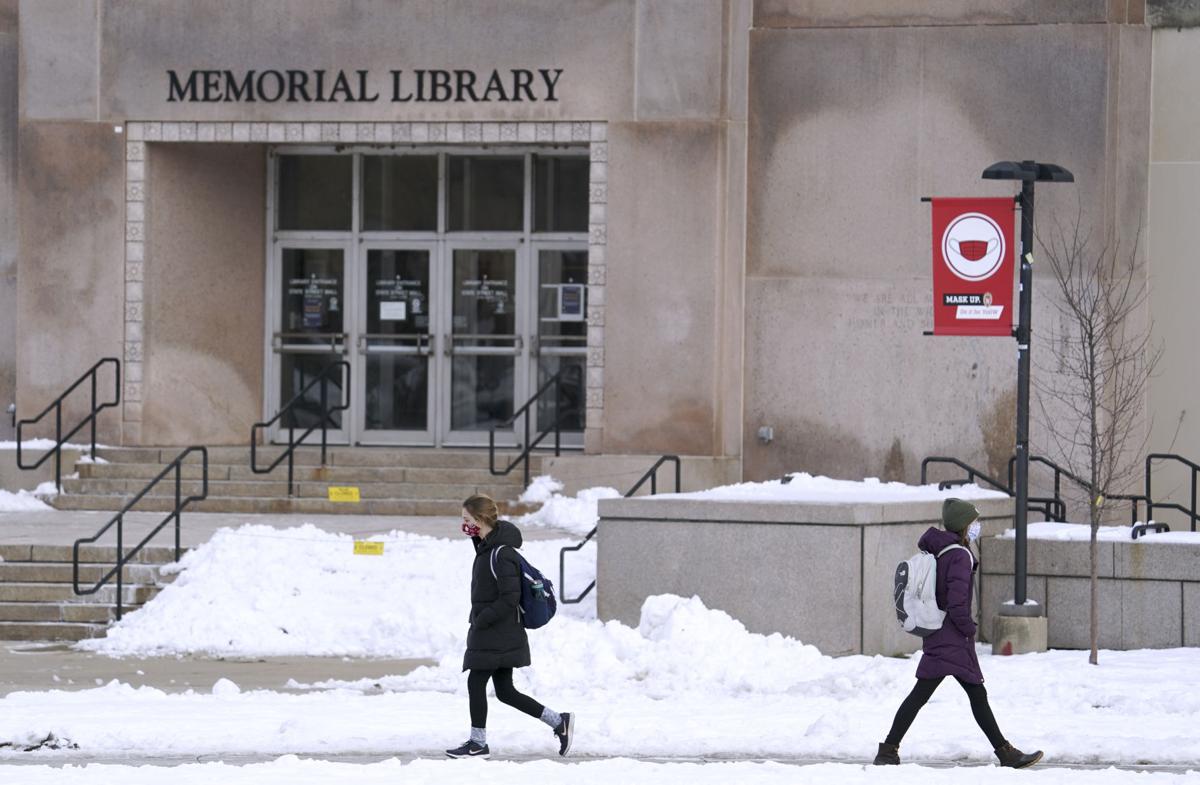 UW-Madison and its affiliated entities are an economic engine contributing $30.8 billion a year to the Wisconsin economy, according to a new report commissioned by the university and funded by UW Foundation.
The study analyzed the annual economic impact of UW-Madison, UW Hospital and Clinics, startup businesses and related organizations such as Wisconsin Alumni Research Foundation and University Research Park. It found the flagship university and its affiliates together support about 232,000 Wisconsin jobs and generate more than $1 billion in state and local tax revenue. That's up from 193,310 jobs and $847.5 million in tax revenue the last time a similar study was done in 2015.
Colleges and universities have commissioned these types of studies for decades to quantify an institution's value, including spillover effects, as a way to compete for state funding, fight cuts or kick off a fundraising campaign. Some economists who have analyzed the studies found they can overstate a university's economic impact depending on the methodology.
UW-Madison last released an annual impact study in the spring of 2015, just as the University of Wisconsin System faced a massive $250 million state budget cut. That study pegged the economic impact of the university and its offshoots at $15 billion.
The total impact has doubled over the past six years because of several factors, said David Ward, CEO of North Star Analytics, which conducted both studies and who has previously worked for the System.
These include growth in startup space and health care, along with an increase in the number of patents and student enrollment, Ward told reporters during a Thursday news conference. He also cited the System's 2018 restructuring, which put UW-Extension back under UW-Madison's authority.
Aaron Olver, managing director of University Research Park, echoed Ward in the startup scene making a big difference between the two numbers. He previously recalled a steady stream of news stories about local companies moving out of Madison after getting acquired.
"But more and more we are seeing companies that are reinvesting in Madison, in large part because of the great business environment here, but also and compellingly (because of) the quality of the workforce that is graduating from the University of Wisconsin," he said, citing Cellular Dynamics and Stratatech as two examples in Research Park.
The latest study said UW-related startup companies make up about a third of the $30.8 billion total impact. Since the 2015 study, more than 400 new businesses formed based on UW intellectual property or the work of UW faculty, staff and students.
Ward declined to say how much he was paid by UW Foundation, the university's private fundraising arm, to conduct the latest study. The foundation paid him $20,000 for the previous one.
---
Photos: UW-Madison's new chemistry building
A 10-story tower taking shape on University Avenue as part of a $133 million overhaul of UW-Madison's chemistry complex includes elements designed to reduce the energy needed to heat, cool and light the building that go beyond current state building code requirements.
Heat exchangers: Exhaust air from labs passes over over coils containing a glycol-water mixture that captures energy before the air leaves the building, transferring it to the fresh air supply, reducing the energy required to heat and cool the building.
Windows: An opaque ceramic frit, or screen, is baked into the insulated, floor-to-ceiling windows, creating an integrated shading device that allows maximum natural light while reducing glare and heat gain.