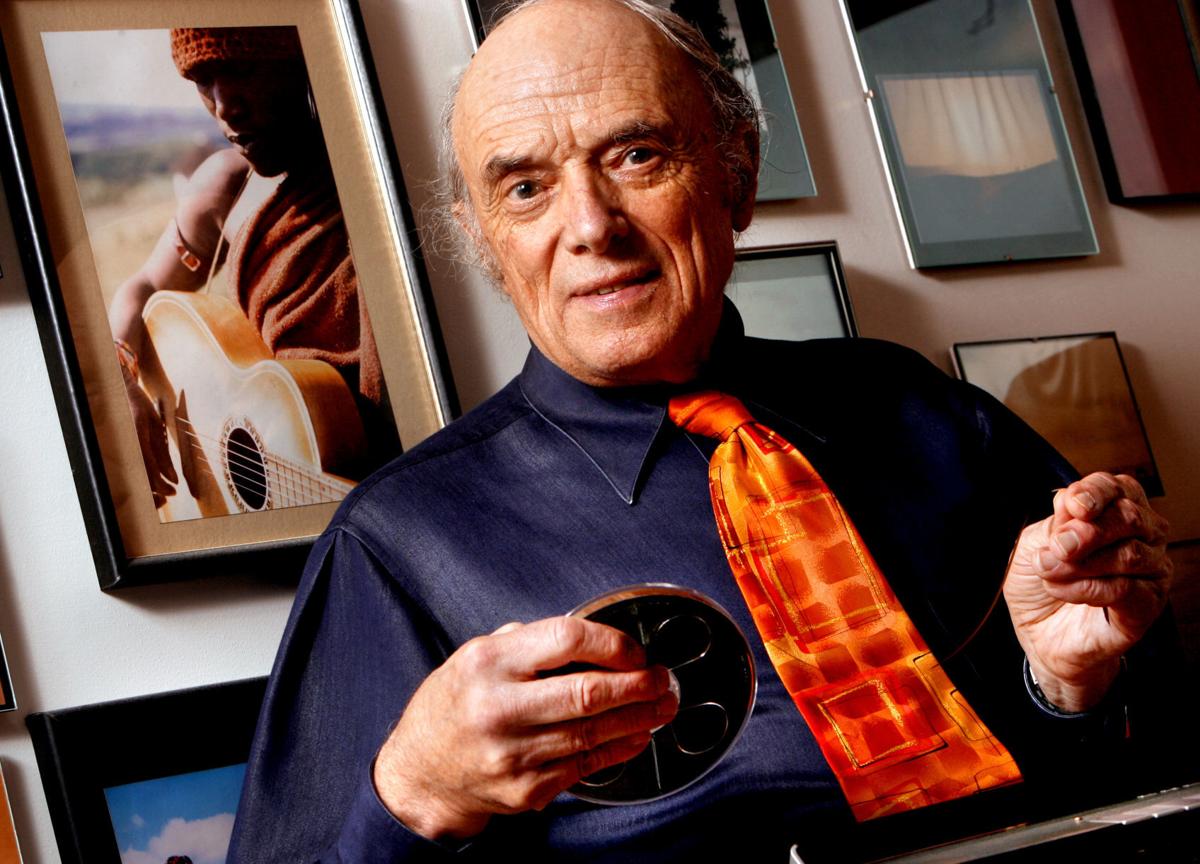 Harold Scheub, a UW-Madison professor who taught an African storytelling course to nearly 20,000 students over a 43-year university career, died Wednesday. He was 88.
Former UW-Madison Chancellor John Wiley famously referred to Scheub as "a legend in the history of this university."
Students waited years to get into Scheub's courses. Despite lecture halls crammed with 500 students, he never relied on teaching assistants and graded essays by hand himself, often adding extended comments that some students said they saved years after graduating.
Born in Indiana, Scheub's love for Africa began in the early 1960s during a two-year teaching stint in Uganda.
"Every night I could hear the stereotypes breaking," he told the Wisconsin State Journal in 2006 of his time teaching there. "Everything that I had learned about Africa was wrong. So it was wonderful to begin hearing things from their point of view."
His interest in storytelling led him to UW-Madison in 1965. The university was the only degree-granting department of African Languages and Literature in the country at the time.
Scheub took multiple research trips back to Africa during the 1960s and 1970s. Tape recorder in hand, he walked thousands of miles with no translator or interpreter and his graduate mentor two oceans away. Altogether he digitized about 2,300 hours of taped oral narratives, poems, histories and epics.
South Africa's apartheid system back then made it illegal for a white person to stay overnight in the home of a black person, a point of worry for Scheub initially. But he later said the people he encountered were kind and generous, seeing him as a harmless anthropologist.
Scheub gathered thousands of stories from the Xhosa, Zulu, Ndebele, Swati and Sotho peoples in South Africa, Swaziland, Lesotho and Zimbabwe.
These formed the basis of his African Storyteller course that began in the 1970s and which he taught for more than four decades.
"Storytelling is something we need to take seriously," Scheub told the State Journal in 2013, when he retired at age 82. He saw power in sharing stories from individuals who never ventured too far from their homes with others around the world.
Colleagues remember his dedication to teaching, working even on holidays and weekends.
He had a "commanding" presence in the lecture hall and no tolerance for latecomers to class.
Another quirk of Scheub's that those in the department remember fondly: He always took the stairs, even after the Department of African Cultural Studies moved onto the 14th floor of Van Hise Hall.
UW Libraries created a digital archive of his Storyteller lectures, and the department now offers the course in an online format.
Matthew H. Brown, the assistant professor who took over African Storytelling, said the course continues to fill to capacity every time it's offered. He admits he was intimidated to take on the course.
"When people approach me as if I'm this century's Harold Scheub, I mean there's no way," Brown said. "I'm just trying to keep his legacy alive. For the foreseeable future, there will be hundreds of students still listening to him, watching his lectures and reading the stories he thought were important."
Scheub is survived by his brothers, Gerry Scheub of Indiana and Ken Scheub of Tennessee.