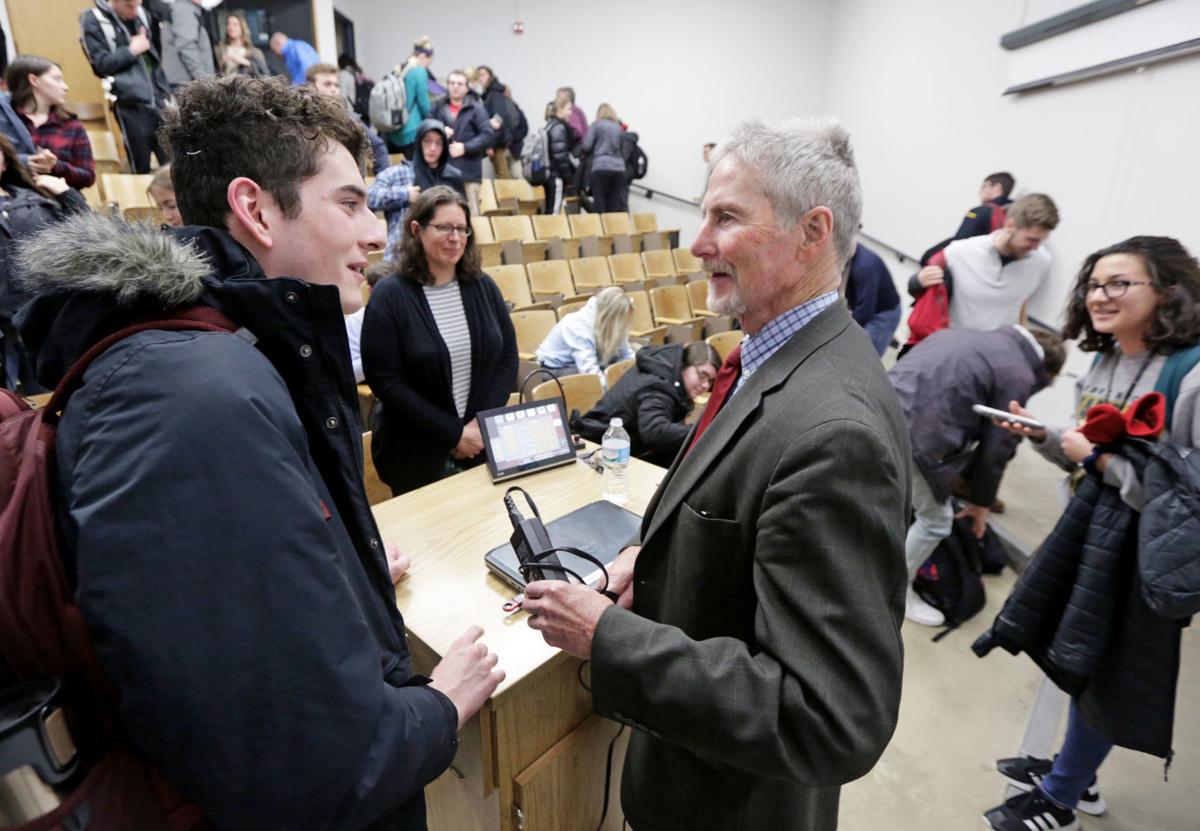 For decades, UW-Madison history professor John Sharpless has diligently updated the syllabus of his favorite course, "History since 1945," as elections passed, culture shifted and history happened.
"1945 to the present gets larger every day I get up," Sharpless said.
Tuesday's lecture, the last of the fall semester, ended with the 2016 election.
"I'll try to get through this without offending anyone," Sharpless said before diving into the campaigns of Donald Trump and Hillary Clinton.
Another faculty member will have to update the syllabus, adding the Russia investigation, Stormy Daniels or whatever will stand the test of time.
After 43 years behind the lectern, Sharpless is retiring Dec. 31.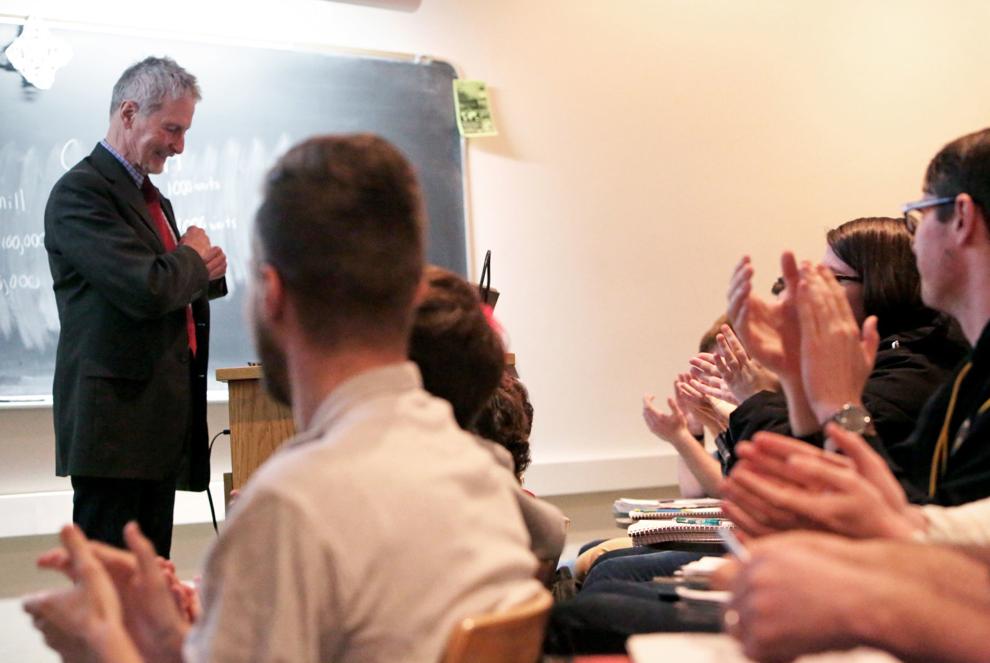 'Get outside your bubble'
Born in 1945, Sharpless always ends the "History since 1945" course with the same call to action. The first of seven numbered items on one of the final PowerPoint slides: "Educate yourself. Get outside your bubble."
It's something Sharpless, 73, lives by. On a campus seen nationally as a liberal bastion, Sharpless has offered a rare conservative voice. He has authorized students to bring in controversial conservative figures, such as commentator Katie Pavlich, when other faculty would not.
"It goes without saying that not everyone in my department loves me," Sharpless said of his conservative views. "They seem to put up with me and my various political moments off campus. But I've never felt unwelcome here."
Sharpless has jumped into flaps over student and faculty rights. He has also defended the university amid Republican Gov. Scott Walker's cuts to the University of Wisconsin System and the Legislature's elimination of tenure protections in state law.
He's a fierce defender of free speech, carrying a pocket-size copy of the U.S. Constitution in his sport coat that he isn't afraid to pull out and consult if needed.
"John was always the guy who raised his hand and said, 'Wait a minute,' to conventional wisdom," said Joe Ehmann, an attorney with the state's public defender's office who along with about a dozen other former students attended Sharpless' last lecture on Tuesday.
Ehmann, who graduated with a history degree from UW-Madison in 1983, recalled taking Sharpless' modern history course during his freshman year in 1979. The last lecture that semester covered Richard Nixon.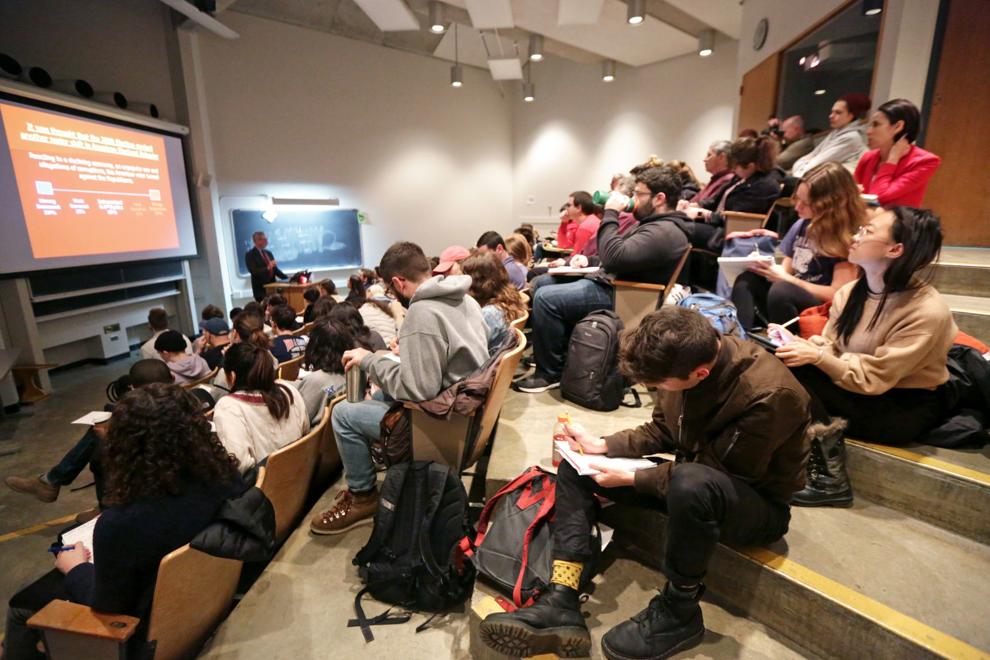 Explorer to professor
Sharpless wanted to be an explorer as a boy growing up in Minnesota.
He planned to join the U.S. Navy, but his high blood pressure precluded him. He went to college instead.
As an undergraduate student at the University of Minnesota, his grades weren't good and he lacked a plan beyond graduation.
Sharpless stumbled into academia.
"It seemed like a good life to sit around and talk about ideas and read books," he said, adding that he was naive to the demands of the job at the time.
He spent a few years on fellowship at the University of Michigan before arriving on Madison's campus in 1975.
The vast majority of UW-Madison's tenured faculty serve more than 20 years. The number of faculty that reach the four-decade mark is far fewer, according to the Office of the Secretary of the Faculty. Currently, 44 faculty members have served four decades or more.
Sharpless dresses the part of professor, with his tortoiseshell glasses and dimly lit office where books are piled in stacks on the floor because the shelves are full. He always wears a jacket and tie on lecture days.
"For the price of tuition, they deserve a tie," Sharpless said of his students.
He said he values teaching more than publishing. He has three partial manuscripts he hopes to finish in his retirement.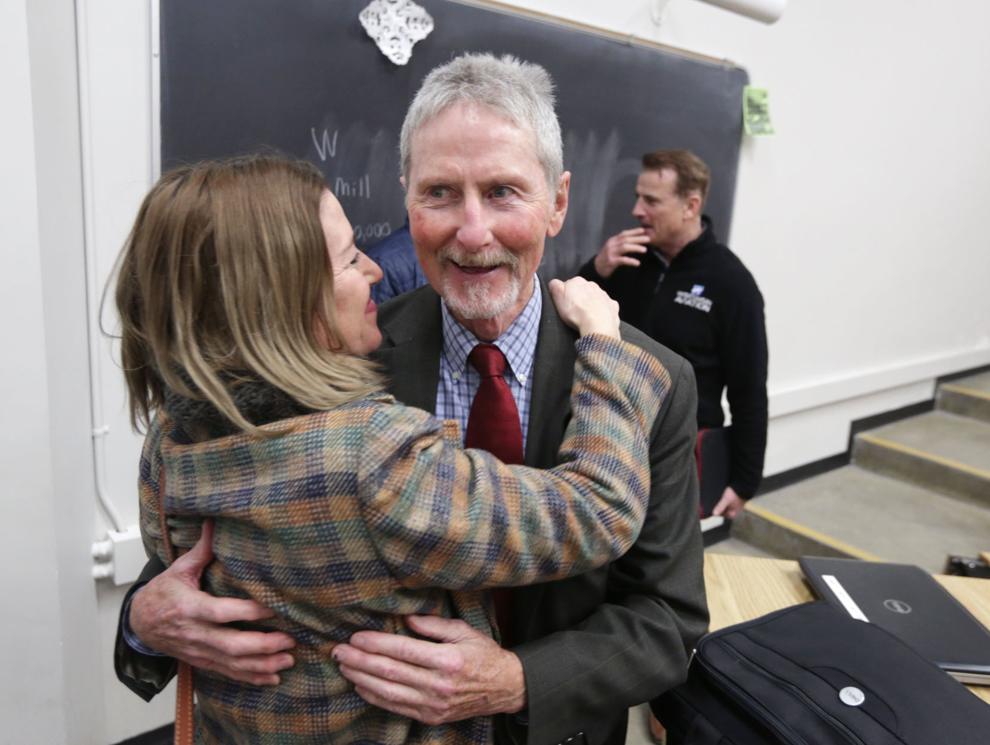 Retirement will bring more time at his Minnesota cabin and with his family — his two children, Megan and Burk, and his three grandchildren, Gabriel, Colten and Ireland.
He also hopes to travel more, something he prioritizes in his life.
"If you keep postponing your dreams, they'll never get done," he said.
He spent about a year in the late 1980s teaching at the University of Papua New Guinea. In his free time, he trekked into the remote mountain villages of his students to meet their families.
He's traveled on two expeditions to the Arctic Circle, pulling supplies on a sled as he cross-country skied his way through some of the Canadian islands.
In his mid-60s, Sharpless rented a motorcycle in Buenos Aires, Argentina, driving it through the Andes mountains and down to Ushuaia, the southernmost city in the world.
In a way he became the explorer he always aspired to be.
Two runs for political office
No. 4 on Sharpless' list of ways students can change the world: "Run for office or serve on local administrative boards."
Sharpless attempted the former, running in the 1998 Republican primary for Wisconsin's second district congressional seat. He came in third in a six-way GOP primary where he branded himself as a moderate Republican. He considers himself more of a constitutional libertarian.
"I tell people that if I was in any place other than Madison, I'd be a Democrat," he said.
In 2000, he secured the party's nomination for the same seat and campaigned against then-U.S. Rep. Tammy Baldwin. He lost by about 9,000 votes.
Sharpless said he does not play the "what if" game imagining his life as a congressman.
"Because I'm a historian, I don't think about an alternative life," he said. "My life has been what it's been."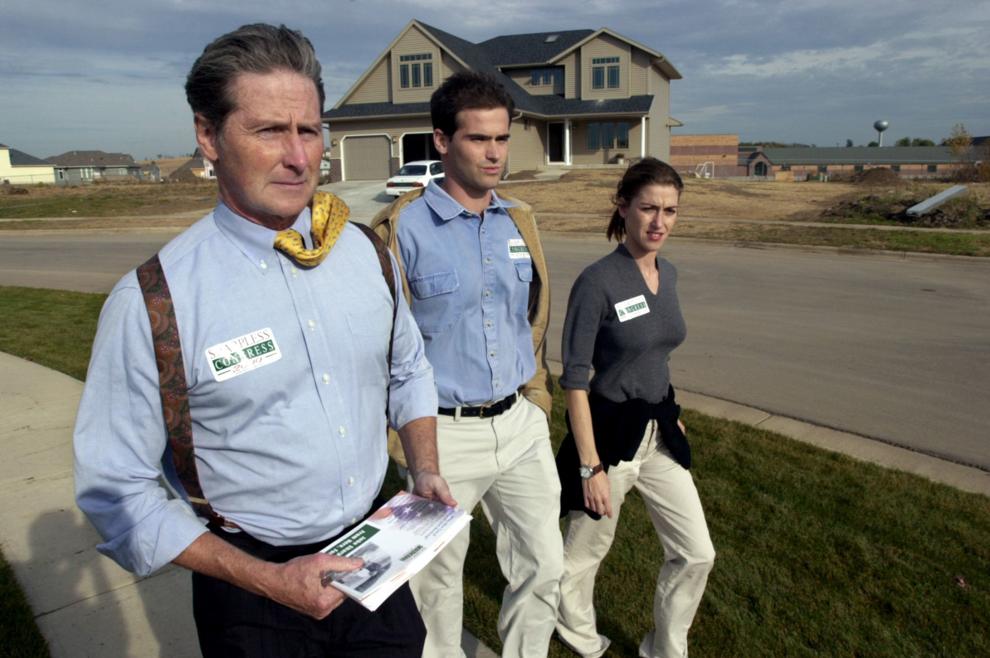 Class dismissal
Sharpless previously assigned students a one-page paper on their first recollection of a historic event everyone around them discussed.
His first public memory was the death of Soviet leader Joseph Stalin when Sharpless was 8 years old.
Students in the early 1970s wrote about their parents talking about John F. Kennedy's assassination. As time passed, students wrote about the moon landing, Watergate, Nixon's resignation, Reagan's election and Clinton's impeachment.
When students started writing about the Sept. 11, 2001, terrorist attacks, Sharpless pulled the plug on the assignment.
The juxtaposition between his first memories and his students' memories "was revealing how old I'd gotten," he said.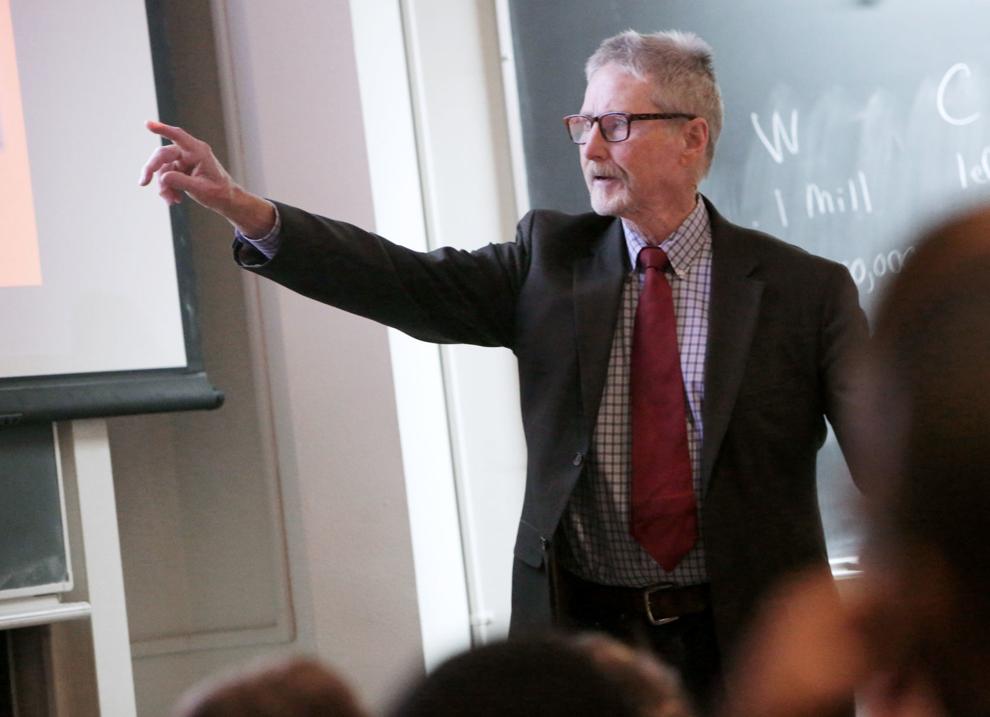 Sharpless wonders what will be the next generation's first public memory. He ponders what events of this decade's nightly news will make the PowerPoint 50 years from now.
"All of this stuff is so transitory," he said of history. "That's where I get a sense of the sifting sands of time."
Teaching the ever-evolving "History since 1945" course evokes a similar feeling he took away on his trips to the mountains of South America and the rain forests of Papua New Guinea: It makes him realize what a temporary space he occupies in this world.
The final PowerPoint slide was an Uncle Sam pointing at students as Sharpless delivered his parting words: "Get off your butts and make it better."