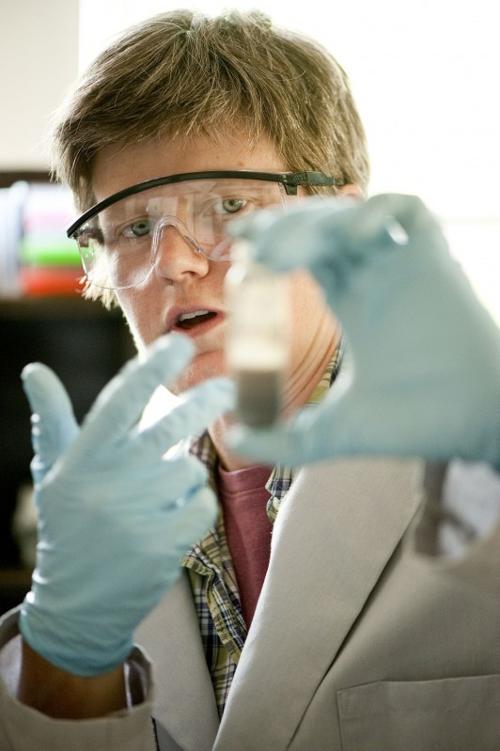 A UW-Madison faculty member has nabbed the top award in the country for teaching undergraduates, becoming the first Wisconsin winner in the national competition's 30-year history.
Teri Balser, 39, an associate professor of soil science, was in Washington, D.C., on Thursday to accept the honor, called the U.S. Professor of the Year Award.
The award comes with a $5,000 prize and is sponsored by the Carnegie Foundation for the Advancement of Teaching and the Council for the Advancement and Support of Education.
Balser, in her tenth year at UW-Madison, said she was thrilled to win the award because it shows UW-Madison is serious about being outstanding both as a research institution and as a teaching university.
"People sometimes think we don't teach much, but we do — sometimes I teach six classes a year, and they're big classes," she said. "So while I have research funding and a research lab, it's very, very important to me that I do a great job teaching."
Among her classes this semester is "Exploring Biology," a first-year biology class for 230 undergraduates.
Only one professor from a doctoral university is given the award each year.
"It's no small thing when the Carnegie Foundation gives you an award," said Bill Bland, chairman of the UW-Madison Department of Soil Science. "She's always trying new things in the classroom, and that's from her 100-level courses for freshmen to her work with graduate students."
Balser brings constant variety to her teaching, incorporating small-group discussions, hands-on projects, guest lecturers, games and music, said former student Jill Dynowski, 23, who graduated in May.
"Her focus was always on the student," she said. "She cared more about us than furthering her own career."