University of Wisconsin System President Ray Cross asked Democratic Gov. Tony Evers and legislative leaders Wednesday to consider temporary changes for UW campuses in response to COVID-19, including potentially starting the fall semester early.
Many other colleges across the country have announced plans to begin the fall semester a few weeks early and end in-person instruction by Thanksgiving. The rationale for this approach: eliminating students traveling in late fall, a time some public health experts say could coincide with a second "wave" of infections, could limit the spread of the virus.
But under state law, UW campuses cannot begin classes until after Sept. 1, with the exception of medical school students and some studying at UW-Madison's School of Veterinary Medicine.
The decision to change the academic calendar would affect some campus operations, such as faculty and freshman orientations, as well as aspects of life beyond academia. For example, the Sept. 1 start date applies to K-12 schools, too. If UW campuses start earlier, it could create child care problems for some employees who have children.
Cross called on Evers, Assembly Speaker Robin Vos, R-Rochester, and Senate Majority Leader Scott Fitzgerald, R-Juneau, to hold a special legislative session and approve a one-time exemption to the law.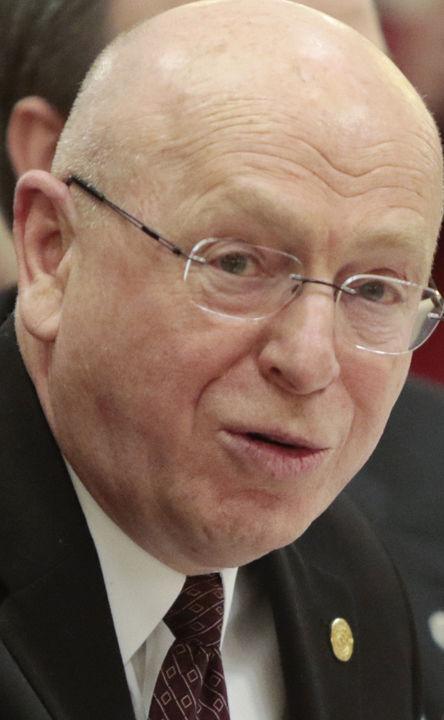 He also asked for the ability to borrow money, which currently the System does not have bonding authority to do on its own. Several peer institutions have recently borrowed to address cash flow problems. Debt would be held by the System, not the state.
"We face significant financial and operational challenges that are made much worse by the ever-changing nature of the pandemic," Cross wrote in the letter. "As seen throughout higher education, our costs are increasing, and revenues are decreasing dramatically."
System officials estimate a coronavirus-caused budget hole of about $100 million through the end of the summer. The figure factors in federal relief money campuses received, a roughly $40 million spending lapse for this fiscal year and savings the System captured through furloughs, travel cancellations and layoffs.
A third request from Cross asks for a reduction in the number of reports the System is required to complete and send to the Legislature for oversight — at least four dozen annually, according to System spokesman Mark Pitsch.
Reducing reporting requirements would save some costs and also free up staff resources at a time when campuses need the most help, Cross said.
The Legislature has adjourned its regular session for the year. Lawmakers returned in April to pass a bill in response to the COVID-19 outbreak and Evers said then that more work was to be done. The Legislature is widely expected to have to meet sometime this year to make budget cuts to deal with severe drop-offs in state tax revenues due to the pandemic.
Evers spokeswoman Britt Cudaback said the governor's office anticipates many state agencies will seek flexibility in operations related to COVID-19. She encouraged the Legislature to get back to work.
Vos and Fitzgerald said through spokespeople that they plan to discuss Cross' request with their respective caucuses. Fitzgerald also said the System has pushed some of the ideas presented in Wednesday's letter even before the pandemic and the Senate has previously had concerns about easing up on financial oversight.
The Associated Press contributed to this report.