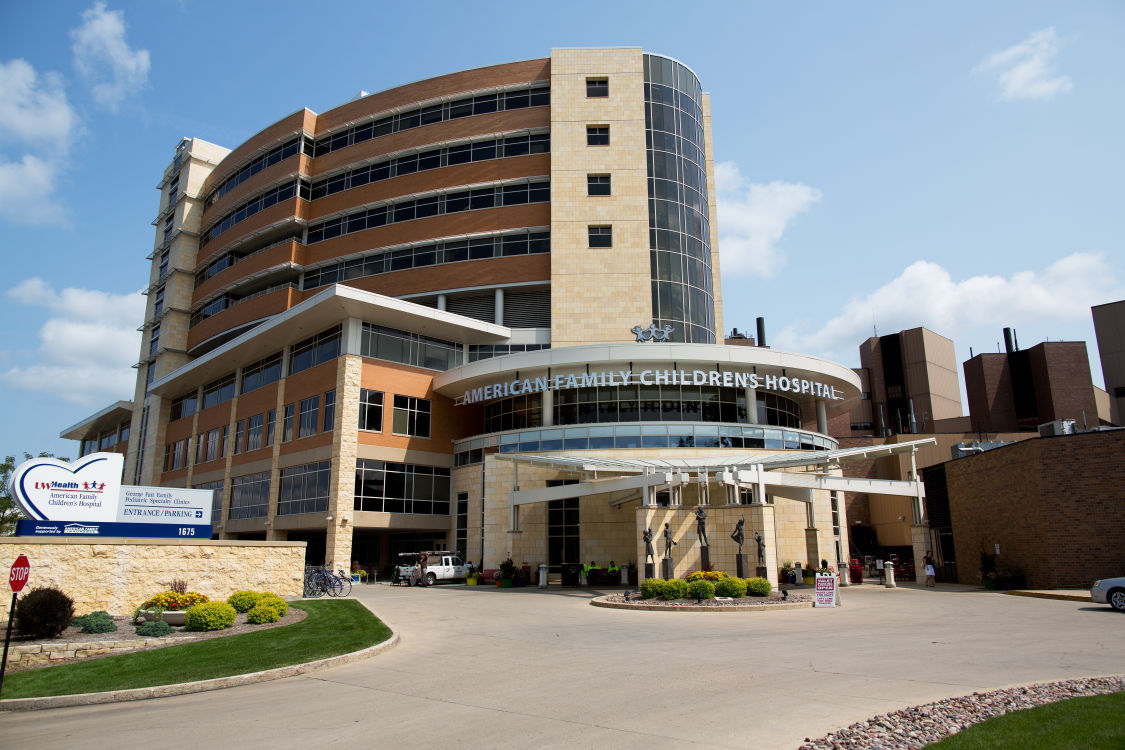 American Family Insurance is doubling the amount of money it spends on advertising and donations at UW-Madison, pledging $4 million annually to the university for the next 10 years.
Most of the money — about $25 million in the coming decade — will be spent on sponsorships and Badger athletics, with American Family increasing its presence at UW venues such as Camp Randall Stadium.
The other $15 million will go toward academics, with the company funding student internships, supporting research into the so-called Internet of Things and providing money the university can spend on its greatest needs, among other commitments.
Officials from UW-Madison and American Family announced the new spending plan Thursday afternoon.
"We've always had a great relationship with the Badgers," CEO Jack Salzwedel said. "We're giving the partnership more muscle, more financial resources, more people resources, more human capital (and) more collaboration."
Surrounded by American Family employees, many of whom wore Badger red and Wisconsin apparel as they filled three levels of an atrium in the company's Madison headquarters Thursday, UW-Madison Chancellor Rebecca Blank said the university was grateful for the increased contribution.
"The 10-year agreement … adds new elements that provide value to the university, and help further our research, our academic and our athletic programs," Blank said.
American Family Chief Financial Officer Dan Kelly said the partnership will benefit both organizations, with the hope that the innovations it helps foster will aid everyone.
Kelly cited the Internet of Things — an emerging field of technology that aims to improve automation by sharing information between machines — as one of several "innovative learning opportunities" in which funding for research could lead to safer homes and benefit the public as a whole.
He said increasing support for internships helps UW-Madison students and puts American Family in a better position to recruit those Badgers once they graduate.
"There's a lot of excitement here at American Family about this," Kelly said.
The company is also providing the university with ongoing support officials said is meant to meet emerging needs over the next decade. A steering committee made up of American Family and university officials will decide how to use 10 percent of the contribution's annual funding for purposes such as recruiting and retaining top faculty, or meeting requests for funding from around campus.
Kelly said the new partnership between the university and American Family has been in the works for more than a year, and was not in response to recent state budget cuts that will cost UW-Madison nearly $60 million this year.
"We just felt it was time to increase our commitment to (UW-Madison)," he said.
But in his speech announcing the increased spending, Salzwedel referenced UW-Madison's tough budgetary situation by saying colleges and universities are facing "funding pressures — not small ones." Those pressures are often acutely felt by students in the form of tuition costs and debt, Salzwedel said.
"Our commitment is in a small way an effort to help with this pressure, while helping UW-Madison remain and grow their status as a world-class university," he said.