Communities in Sierra Leone will have more tools to combat serious pollution and contamination issues with the help of a course created by graduate students at UW-Madison.
The curriculum, built by nine toxicology graduate students, was designed as a user-friendly guide to different pollutants specific to the northwestern African country, as well as ways to minimize their effect.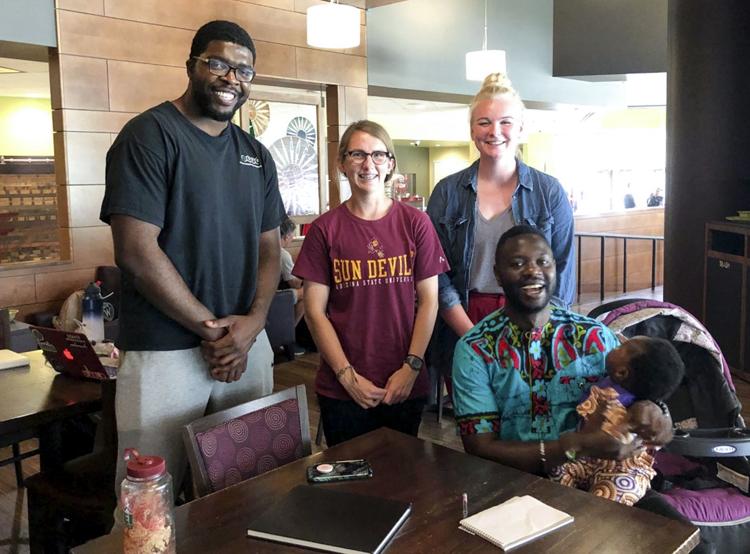 "The idea is that we would make it here, and then we would hand off the materials to basically anybody," said Rachel Wilson, one of the lead graduate students on the project. "A facilitator with little to no training in toxicology could teach the course anywhere in the world."
The curriculum includes activities, games and discussions, and objectives and guidelines for effective teaching, even by non-professional educators.
Sierra Leone's pollution is severe, but education on toxicology in the country of more than 7 million people is non-existent, according to Dr. Alhaji N'Jai, a native of Sierra Leone and fellow in the UW-Madison School of Veterinary Medicine's Department of Pathobiological Sciences.
"This is an area where it's important, but it's not being taught in Sierra Leone," he said, "and there's a lot of issues from both the human safety aspect, but also there is an environmental health aspect."
N'Jai said the country suffers from air and water pollution, waste management issues, vehicle emissions, drug and cosmetic pollutants, and heavy metal pollutants that come from the large mining industry — mostly diamond mining — that the country is known for.
You have free articles remaining.
Register for more free articles
Stay logged in to skip the surveys
"These are all things where we don't have the capability and the people trained to help communities understand," he said.
The course is the first formal toxicology education done at the University of Sierra Leone, and was first taught in a classroom this past February by N'Jai. The curriculum was finished in October 2018, but the university's semester was postponed due to nationwide protests over an election.
"It's been really positive," N'Jai said about the first pilot of the course, which has been chosen for inclusion in the university's regular curriculum. He said he knows the class is important because of the dedication of the students, some of whom travel hours on public transportation to get there, others who walk from their jobs to attend.
The instructional effort will be expanding by reaching out to younger children at workshops, offering certificates to professionals, and offering an advanced course for those who want to learn more.
Wilson hopes to travel to Sierra Leone next year before the class is taught again in the spring, hoping to present the curriculum and speak at workshops about the work. She said the project has meant a lot to her.
"This is pretty cool. I feel pretty lucky," Wilson said. "As a grad student you're so focused on your tiny little protein, or whatever you're working on, and when you get to do something that's actually impacting someone's life right now — it's pretty awesome."