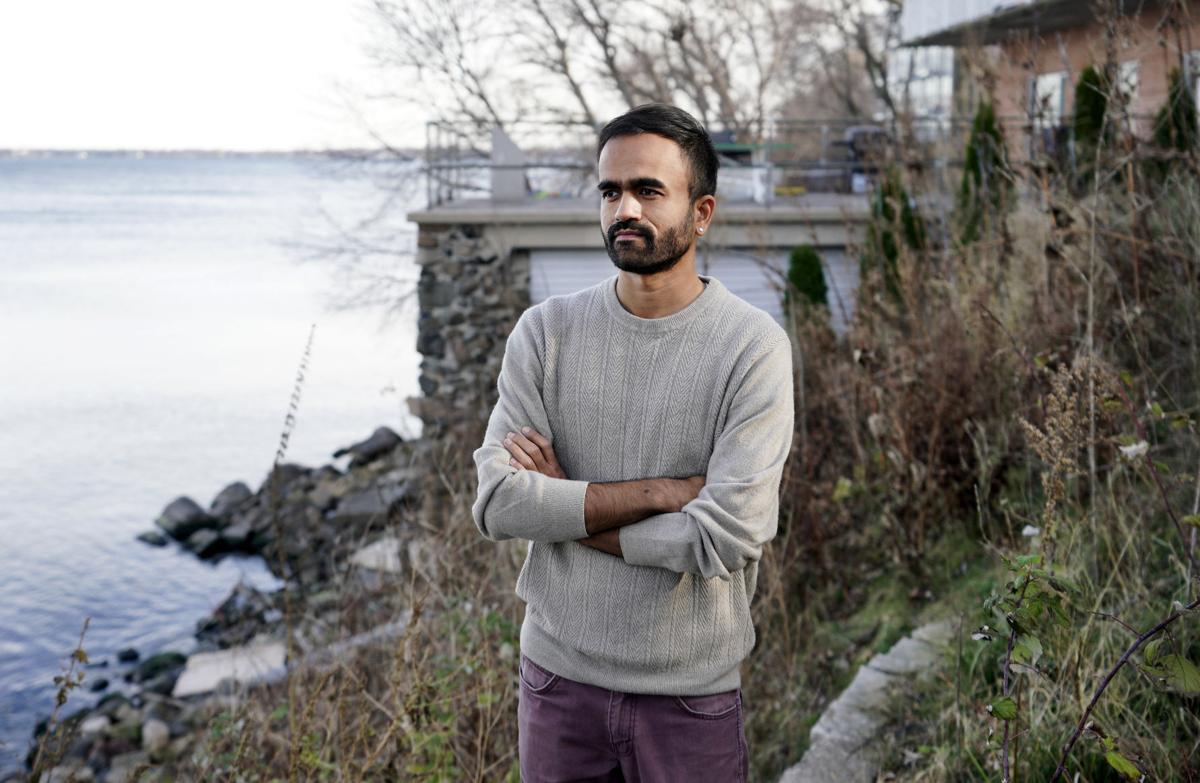 On the eve of Election Day, members of UW-Madison's graduate student union asked their international student members how to best support them if President Donald Trump won a second term.
Trisha Chanda, who is from India, couldn't come up with an answer. Her inability to offer any suggestion speaks to the precarious and often powerless situation international students have found themselves in, at the whim of a presidential administration that has proposed a number of actions designed to make life difficult for immigrants who come to the United States to live, learn and work.
Thousands of UW-Madison students cast ballots in the Nov. 3 election but the stakes were perhaps highest for the more than 6,400 students who come from overseas and are unable to vote. When the race was called for Joe Biden, the cloud of anxiety students described living under for several years lifted.
"I personally am feeling a lot of relief and I don't know any international student who's not," Chanda said.
International students have long flocked to America to study at its prized universities. But Trump's presidency challenged this group of students and the research universities they attend. Some experts attribute a national decline in international student enrollment to what they have dubbed the "Trump effect," or an environment unwelcoming to outsiders, as well as tighter restrictions on visas for foreign students and workers.
COVID-19 has created additional headaches for international students and the university offices that support them. Travel restrictions and flight cancellations have stranded students in the U.S. from returning home and students overseas from coming to campus — complications that will continue into 2021.
Still, Biden's victory sparked a wave of optimism and, for some students, even a reassessment of their future plans.
Chanda, who is in her third year of a five-year program studying consumer behavior and family economics, said she "definitely" would have left the U.S. after earning her Ph.D. if Trump had secured a second term. Now she may stay to pursue a postdoctoral fellowship.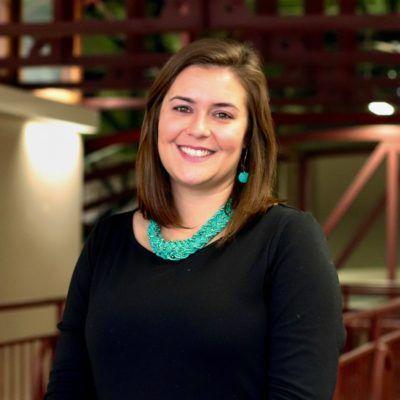 Samantha McCabe uses words like "whiplash," "dizzying" and "difficult ride" to describe the past few years of work for UW-Madison employees within International Student Services (ISS). She took over as interim assistant dean and director in late 2019 and has eight years of experience working in international education.
Within Trump's first week in office, he enacted a travel ban barring people from seven Muslim-majority nations from entering the U.S. The administration has since then increased vetting of international students, stopped some students at the border and proposed banning Chinese students altogether.
Over the summer, U.S. Immigration and Customs Enforcement published guidance requiring international students to leave the country, risk deportation or transfer to another institution if they enrolled in entirely online classes — a policy that threatened roughly 5,800 UW-Madison students' educational pursuits and "came out of left field," McCabe said.
Priya Loganathar, a UW-Madison doctoral student studying industrial engineering, is taking all her courses online this fall because she did not feel comfortable enrolling in face-to-face classes during the pandemic. She said she would have had to move back home to India had ICE officials not rescinded the directive a week after publishing it and amid multiple legal challenges.
"It was so stressful on top of everything else going on," she said of the proposed guidance. "I was going through a gazillion scenarios about my rent, my lease, my academic program — it was just another curveball, like 'you gotta leave.'"
McCabe admits it has, at times, become difficult to track where all the proposed federal regulations and rules stand.
"Sometimes we (in the ISS office) sadly joke amongst ourselves that we forget there's a global pandemic happening because there's so much else happening to our international students," she said.
For example, the administration is currently pursuing a rule overhauling the international student visa process. Currently, students' visas cover the duration of their academic program but the new rule shifts students' stays to fixed terms that are shorter than what many students need to complete their program.
Trump officials defend the rule as a way to increase oversight and fight fraud in the visa process. UW-Madison Chancellor Rebecca Blank said it will make America a less attractive place for international students to study.
Enrollment drops
Much of the national decline in international students is attributable to the Trump administration, according to education experts. Some other global factors, however, are also in play, such as some other countries' economies and education systems improving.
Fewer international students hurts American institutions who rely on the higher tuition rate those students pay to offset declining domestic enrollment and dwindling state financial support for higher education.
UW-Madison has bucked the national trend, reporting increases in international student enrollment year after year even through the Trump administration. 2020 marked the first decline for the university since 2006, a drop of just 54 students.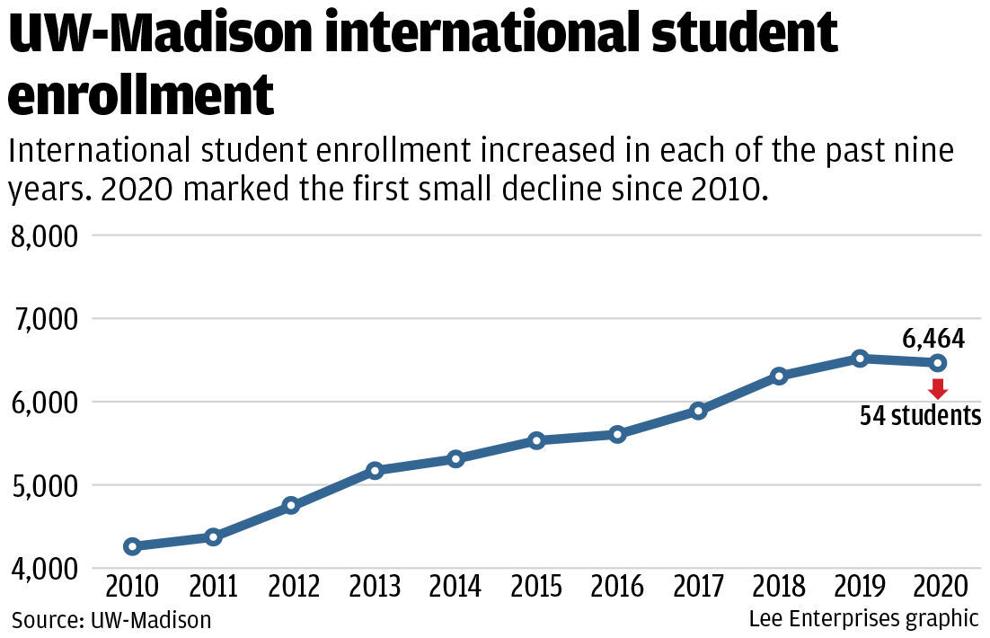 Even before the pandemic, international students were more vulnerable than other student groups. Far from family and friends, they often struggle with isolation, language barriers and cultural differences. 2020 has only compounded those challenges.
McCabe recalled one video advising session she had with a distraught student back in June, when the city saw sustained protests against racial injustice. The student lived alone Downtown, where tear gas had reportedly seeped into some residences, and she wanted to return home because of mental exhaustion over the past several months.
After months of travel restrictions, the student had found a single flight available to return home but she feared being unable to come back to the U.S. and continue progress in a rigorous STEM program. What should she do, she asked McCabe.
"These are the conversations our advisers are having with students on a daily basis," she said.
'It's a message'
Even though many of Trump's immigration proposals never took effect or are struck down in court, international students said the ideas sent a strong message to them.
"It makes us question whether we made the right decision in coming here," said Steven Wang, a UW-Madison doctoral student from China who is studying in the School of Journalism and Mass Communication. "It's a message to us that your visa is not secure, your being here is alienating and your contribution or your value to the United States is not something we respect."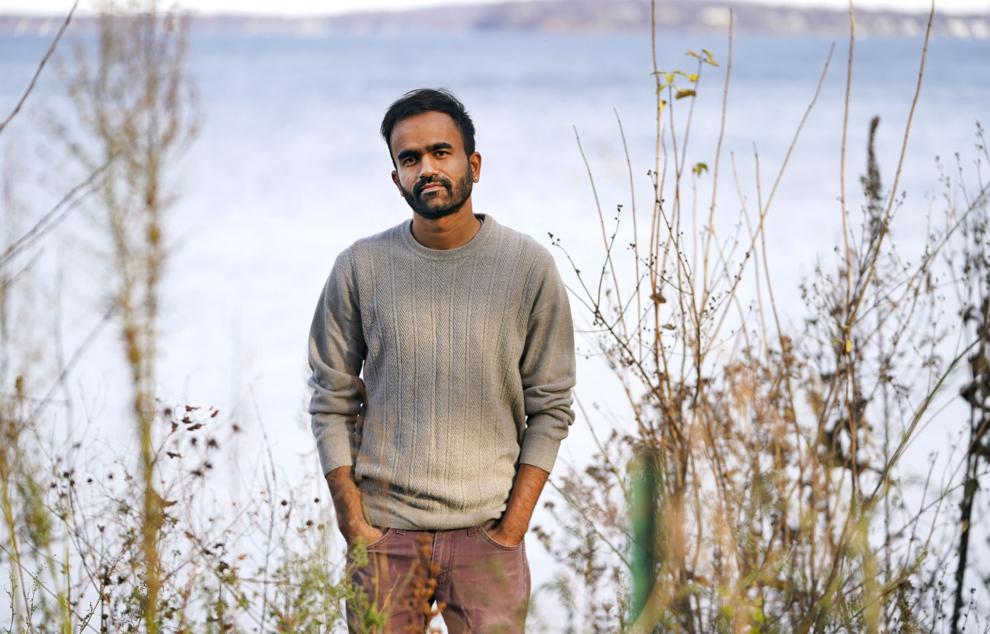 Doctoral student Aman Abhishek, who arrived to UW-Madison in 2015, finds the university to be a fairly friendly place to foreigners, but that doesn't mean he feels like he belongs.
"I wouldn't say I feel like an outsider, but I feel like a spectator watching from afar," he said.
Abhishek stood by as an Iranian friend navigated the Muslim ban. He watched over the summer as his department clambered to come up with a workaround to the proposed rule about online classes. He couldn't bear to watch the news on Election Day to see if the presidential candidate who cast his entire future into doubt would secure another term.
Even when Madisonians swarmed Downtown to dance and drum and celebrate on the Saturday that the race was called for Biden, Abhishek admits he felt removed from the scene.
Still, he described the moment as emotional and symbolic. Coming from India, where police have responded to student protests by shooting rubber bullets at them and firing tear gas into libraries, Abhishek said Biden's win offers hope for countries where democracy is under threat.
If Trump can be defeated, he said, maybe India's prime minister, Narendra Modi, can, too.
What's ahead
International education advocates see signs of support in the Biden administration. His wife, Jill, is a longtime community college educator and Vice President-elect Kamala Harris is the daughter of two former international students who taught briefly at UW-Madison.
Biden pledged during his campaign to expand visas for skilled workers and create clearer pathways toward citizenship, especially for recent Ph.D. graduates in STEM fields.
But the president-elect faces an onslaught of problems that need immediate addressing and it remains unclear where higher education falls on Biden's list of priorities, according to Jenny Lee, a University of Arizona professor who studies international student mobility and experiences.
International student enrollment may continue to decline, she said, because tens of millions of Americans agrees with Trump's anti-immigration views.
"I'd say there's cautious optimism that there will be an easier path to study in the U.S. but whether it's a welcoming place to study is uncertain," she said.
---
Photos: Madison cuts loose after Joe Biden elected president
"I wouldn't say I feel like an outsider, but I feel like a spectator watching from afar." Aman Abhishek, a UW-Madison doctoral student and native of India
"I wouldn't say I feel like an outsider, but I feel like a spectator watching from afar."

Aman Abhishek, a UW-Madison doctoral student and native of India