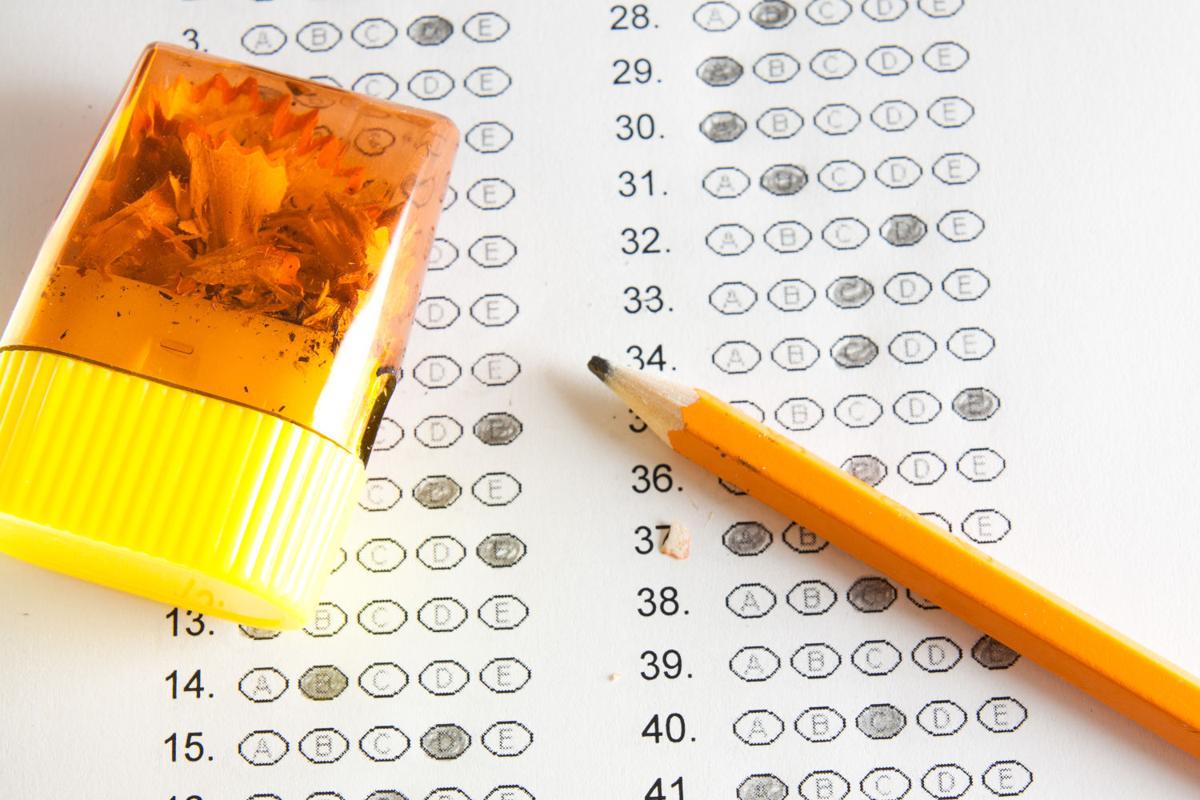 UW-Madison has disabled a feature on its digital proctoring software after receiving reports that the technology failed to recognize several students' darker skin tones during online exams, university officials said.
But critics of the technology have also raised concerns about how it can discriminate against students of color and others whose appearance or behavior may be flagged by the software as abnormal, which then alerts an instructor to potential cheating.
Honorlock is one of several software companies who saw business boom during the pandemic as scores of schools signed contracts in the move to remote testing. The companies offer controversial tools that can lock down students' web browsers, record their faces and scan their rooms, measures that schools say ensure a fair testing environment for all.
Many students, however, argue the software comes at the expense of their privacy and adds to an already anxiety-inducing testing experience. They say the technology is prone to glitches, potentially penalizing someone who may have done nothing wrong. For example, reading questions aloud or stepping away to go to the bathroom may be marked as suspicious behavior, leading a professor to review video footage of the student and decide whether the person cheated.
Honorlock's exam pause feature — which halts an exam when the software determines a student's face is not recognized by the computer webcam — prompted a number of concerns, UW-Madison spokesperson Meredith McGlone said. Three students said Honorlock failed to recognize their darker skin tone, activating the exam pause. Those reports led the university to disable the exam pause function on March 11.
It's unclear how many instructors relied on the exam pause feature, which was optional, she said. UW-Madison continues to offer instructors Honorlock training to ensure it's being used effectively and equitably.
Honorlock confirmed it disabled UW-Madison's exam pause feature. But company spokesperson Tess Mitchell said the issue had nothing to do with an inability to recognize people with darker skin.
Rather, she said, students in this case were looking down or away from the webcam during an exam. Because Honorlock's artificial intelligence didn't detect facial features, it paused the test.
Honorlock hasn't received complaints from other schools about its software failing to recognize faces based on skin tone or dress, Mitchell said.
"Our contacts at UW-Madison, and all our other customers, have been satisfied with our service and have not expressed any incidents with students that match this claim," she said. "We're disappointed that someone would attempt to make this connection, and we have no indication that it is a valid concern."
Few official complaints
Similar software companies have caught Congress' attention.
A half dozen U.S. senators sent letters to three of the largest online testing companies late last year, demanding answers regarding how their technology may discriminate against students of color and then temporarily bar them from testing access. The senators also asked about how the software could harm students wearing religious clothing, like headscarves, or individuals with disabilities, such as those with facial tic disorders or autism who move in ways the platforms may detect as suspicious.
In written responses to senators, the companies denied receiving many complaints related to racial or gender discrimination:
ProctorU said it received fewer than 15 inquiries out of more than 4.4 million exams administered last year, most of which the company attributed to a "technical port issue."
Proctorio said it was aware of fewer than five complaints, all of which it said stemmed from issues relating to lighting, webcam position, or webcam quality, not race.
ExamSoft said it investigates all complaints but doesn't keep statistics.
Sen. Richard Blumenthal, D-Connecticut, who led the group of lawmakers seeking information last December, said these systems have the power to accuse students of cheating and said more transparency is needed. The companies, he said in a statement to the Wisconsin State Journal, "claim they don't have problems with bias, yet alarming reports from students tell a different story."
"I don't think I could intentionally design a product that is as effective at discriminating against this many types of protected classes as these softwares do," he said.
Reports of Honorlock struggling to identify students' darker skin caused an "uproar" in UW-Madison's German, Nordic and Slavic department, with instructors demanding the optional feature be disabled, professor Kirsten Wolf said.
"I was horrified," she told others during a faculty committee meeting last month.
A post-pandemic future?
Even before COVID-19 hit, UW-Madison saw instructor demand for various digital proctoring methods, McGlone said. The move to online learning simply highlighted the need for a single, campuswide tool to ensure the best user experience.
UW-Madison paid $360,000 for use of the software through August 2021. Last semester alone, there were nearly 145,000 Honorlock exams taken by more than 20,000 students.
Now, UW-Madison leaders are weighing whether to renew the university's contract with Honorlock.
The decision will be informed by thorough reviews of student and instructor experiences, including feedback collected from focus groups and an undergraduate survey last fall, McGlone said.
Even if UW-Madison cuts ties with Honorlock, a similar software system may take its place.
"We expect that digital tools will continue to play a role in ensuring academic integrity," she said.
Limited exams
Madison Area Technical College also started using Honorlock last year, but officials there have taken a different approach in its use.
Courses with specific licensing requirements, such as those in nursing, have relied on the software for exams, but most programs have "deliberately avoided" using Honorlock because of its "potential invasiveness," spokesperson Bill Bessette said.
MATC, also known as Madison College, administered about 1,000 exams for 111 instructors last semester.
The Dean of Students Office, where students can file complaints, hasn't received any reports relating to the software failing to identify darker skin tone, Bessette said. Some students have appealed after their test-taking behavior was inadvertently flagged, but the college hasn't suspended any software feature, such as the exam pause tool.
Madison College paid Honorlock $161,700 for proctoring services covering 6,000 students this school year. Officials haven't yet decided whether to renew the contract.
---
'Every aspect of our lives has been turned on its head': The COVID-19 pandemic one year on
A year into a once-in-a-century pandemic, Madison and Wisconsin continue to grapple with a virus that's killed thousands, destroyed businesses, upended school and changed nearly all aspects of everyday life.
It's been 12 months of grief, shutdowns, reopenings, protective measures, partisan fighting, lawsuits and loss. And now, hope.