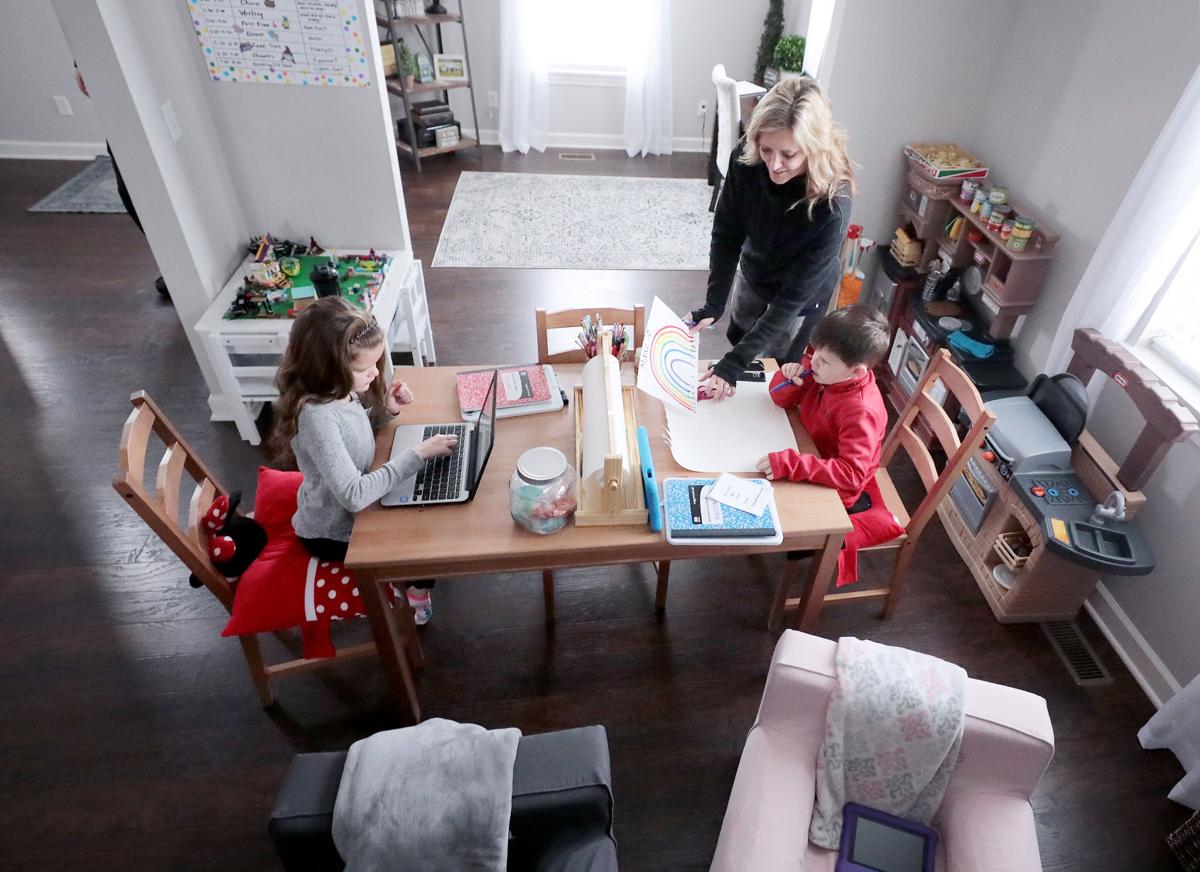 Fadia Afaneh is the head of the Wisconsin Virtual Academy, a public charter school that last year served about 2,400 students in kindergarten through 12th grade online education. For the 2020-21 school year, Afaneh estimates adding between 700 and 800 new students to the virtual academy that educates statewide.
Q: Tell me a little about your background and that of Wisconsin Virtual Academy.
A: I started out as a high school English teacher in Chicago and moved to the dean of curriculum and instruction. I made my transition about six years ago from brick and mortar to virtual school. Now I'm here in Wisconsin and head of Wisconsin Virtual Academy.
The school has been around for over a decade. This (online learning) is nothing new for us. (During quarantine this spring) I made sure that staff understood .. everything needs to be as normal for us as possible. ... What our families need is stability. COVID is still impacting families whether families are virtual or not. Overall we were still able to serve all of our students even through COVID. Any face-to-face field trips we had planned we found a way to do it virtually. Luckily, this is what we do. Virtual education is our norm here.
Q: Have you had many inquiries from parents about your school as parents work to decide what the best education option now that many students won't be returning to in-person instruction at least initially this fall?
A: I think I was mentally preparing myself, even as soon as we knew about COVID in March. We have received emails and phone calls every day about our school and our models. Families are wondering about our model and how long we've existed. We're equipped to take on these students. Parents also are wondering how easy it is if they enroll, and then there is a vaccine and they want to enroll their student back in brick and mortar. My response is they're able to do whatever it is they want. I want families to feel this is great and stick with us.
Q: All health issues aside, what are some things parents should think about when deciding if online/virtual school is best for their children?
A: There needs to be, in my opinion ... a level of being self-driven in this model. As opposed to being in a brick and mortar school, there isn't somebody always watching your every move. (Online school is for) someone who is willing to get up and get on the computer without someone to watch their every move.
We do expect parents to be checking on their child. To no fault of anybody, not everybody has the time to do that. To be really successful there needs to be that person, we call them a learning coach — a parent or grandparent — to advocate for their child when needed. Prior to COVID we got a lot of students because they'd experienced severe bullying at their neighborhood school or they didn't quite fit in with the peers.
Q: What are some advantages to virtual school?
A: The advantage of being at home, there is this level of flexibility. You can do our school anywhere so long as you're a resident here in Wisconsin. For families that need to deal with several doctors appointments for a child, we record our sessions. Our model also allows for ... more small groups and more one-on-one time with students.
Q: What are some of the disadvantages?
A: There is a gap that we're actually trying to bridge (with) social interaction. I want us to figure out a way that we're reaching any and all children.
Q: What are some personality traits in children to look for that might show if virtual or in-person school will suit them best?
A: I've really seen both — shy and outgoing. It's hard to say if that outgoing kid is typically outgoing or if they're not normally and they are just now because they are more comfortable being behind a computer screen. We definitely see both.
Q: Does a child's age play a role when making this decision?
A: For our younger grade levels the average amount of time spent at the computer screen to be successful in this school is a lot less. The younger grade levels get more materials sent to them. Older grades have more work behind the computer screen as their text books and reading materials are online.
Q: Are there any common misconceptions parents have when it comes to virtual school?
A: A misconception is that it's less work, and it really isn't. We're held accountable for what every other school is held accountable for. Being in class and getting the work done is really important. We are held accountable for attendance.