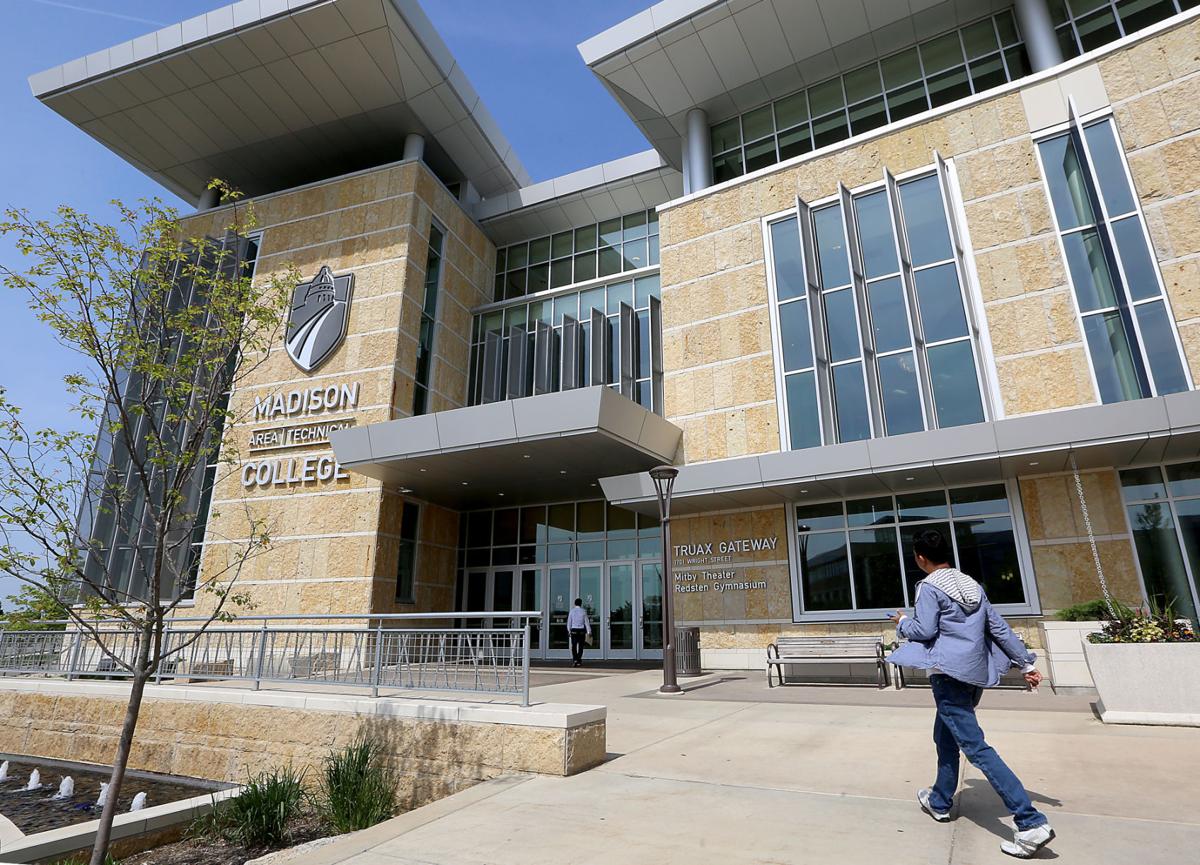 Next fall, about 25 East and LaFollette high school juniors won't be spending much time walking the schools' locker-lined halls. They will be attending Madison Area Technical College full time earning high school and college credit at no cost as part of a new early college STEM academy.
The program is a pilot for a new partnership between the Madison School District and MATC, also known as Madison College. Details of the program were presented Wednesday by coordinators at a joint meeting of the Madison School Board and MATC's Board of Trustees.
The students, who will be selected through an application process, will take MATC classes focused on science, technology, engineering and math, along with some elective courses.
These are not high school classes on a college campus, said Cindy Green, the school district's director of secondary programs. The students will take some classes as a group, but in most of their classes, they will be surrounded by regular college students and have MATC instructors.
East and LaFollette were chosen as the pilot schools because of their proximity to MATC's Truax campus, but for fall 2019 all rising juniors in all of the district's high schools will be able to apply.
"We wanted to start small and learn from the first phase," Green said.
Program to grow
The program will expand in the 2019-20 school year, taking in 100 juniors. The next school year will see another 100 juniors enrolled. If students stay enrolled full time at MATC both years, they have the opportunity to earn associate's degrees along with their high school diplomas.
The students in the pilot group will take classes at the Truax campus the first year, but in fall 2019, the program will move to the South Side campus, which is being developed on the corner of South Park Street and Badger Road.
The South Side campus will become the anchor point for students in the STEM program, MATC Vice President Keith Cornille said, and students will have access to Metro Transit and MATC shuttles. The course schedule is also designed to end at the same time as regular high school classes, allowing the juniors and seniors to still participate in extracurricular clubs and sports at their home high schools.
Alex Fralin, the district's chief of secondary schools, said the STEM academy would take a similar approach to recruitment as the Personalized Pathways program, which relies heavily on individual referrals as well as information sessions.
"Not just kind of relying on information via email or website but actually engaging students," Fralin said, "sometimes one-on-one and with their families about the 'why?' and the benefit."
The STEM academy is one way the school district is working to provide options for high school students, Fralin said. Students in a Pathway program or in other programs, such as dual-language immersion, may not be able to participate in every opportunity. While students may feel conflicted about their options, having a choice of programs teaches students to make decisions about their futures.
"It will pose some challenges for some students about how they make decisions about their schedule but the beautiful thing is that they're making decisions with their family about their choices," Fralin said.
No cost for families
Students and their families will have access to the program at no cost — textbooks, tuition and fees are covered by the schools' partnership. Students will also have access to a specific counselor for STEM academy participants and a summer orientation geared toward easing the transition from high school to college. To be part of the program, students must have a minimum GPA of 2.25 and have an attendance rate at or above 90 percent.
MATC President Jack Daniels said he expects the program to expand in the coming years to include different areas of study and other school districts in MATC's region.
Be the first to know
Get local news delivered to your inbox!