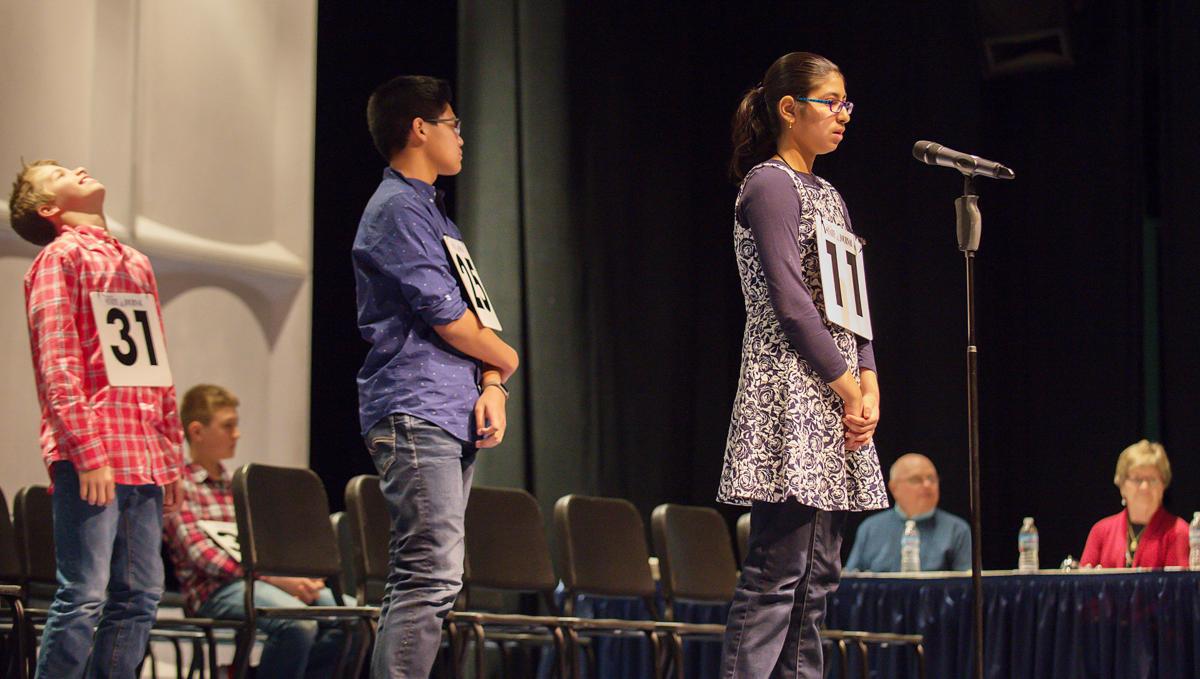 Three Badger State students are set to take their spelling abilities to the national stage.
Preliminary spelling rounds of the Scripps National Spelling Bee kick off Wednesday where Madison seventh-grader Martius Bautista, Kenosha seventh-grader Hanna Ghouse and West Salem sixth-grader Kieran Mc- Kinney will compete against 288 students from across the country to become this year's top speller.
The trio, sponsored by the Wisconsin State Journal, traveled to National Harbor, Maryland, for the competition. On Tuesday, students took written spelling and grammar tests that will help determine what competitors move on to the final rounds Thursday.
Bautista attends Edgewood Campus School in Madison. After claiming first place at the Badger State Spelling Bee in March, 13-year-old Bautista returns to the national forum for his third time.
You have free articles remaining.
Ghouse, 13, goes to the Kenosha School of Technology Enhanced Curriculum, while McKinney, 12, attends Coulee Christian School in West Salem.
Ghouse and McKinney will take part in the first preliminary round starting at 7 a.m. Wednesday and will advance to the second preliminary round starting at 12:15 p.m. if they spell all their words correctly in the first round.
For Bautistia, his first preliminary round starts at 9:15 a.m. Wednesday. He will move on to his second round at 2:45 p.m. if he makes it past the first oral spelling round.
Any competitor who misspells a word during the preliminary oral rounds Wednesday will automatically be eliminated, while the results of the written tests will factor into the at most 50 spellers who move on to the final rounds Thursday.
The only Wisconsin student to win the national title, Joanne Lagatta, then of Clintonville, took the top spot in 1991.