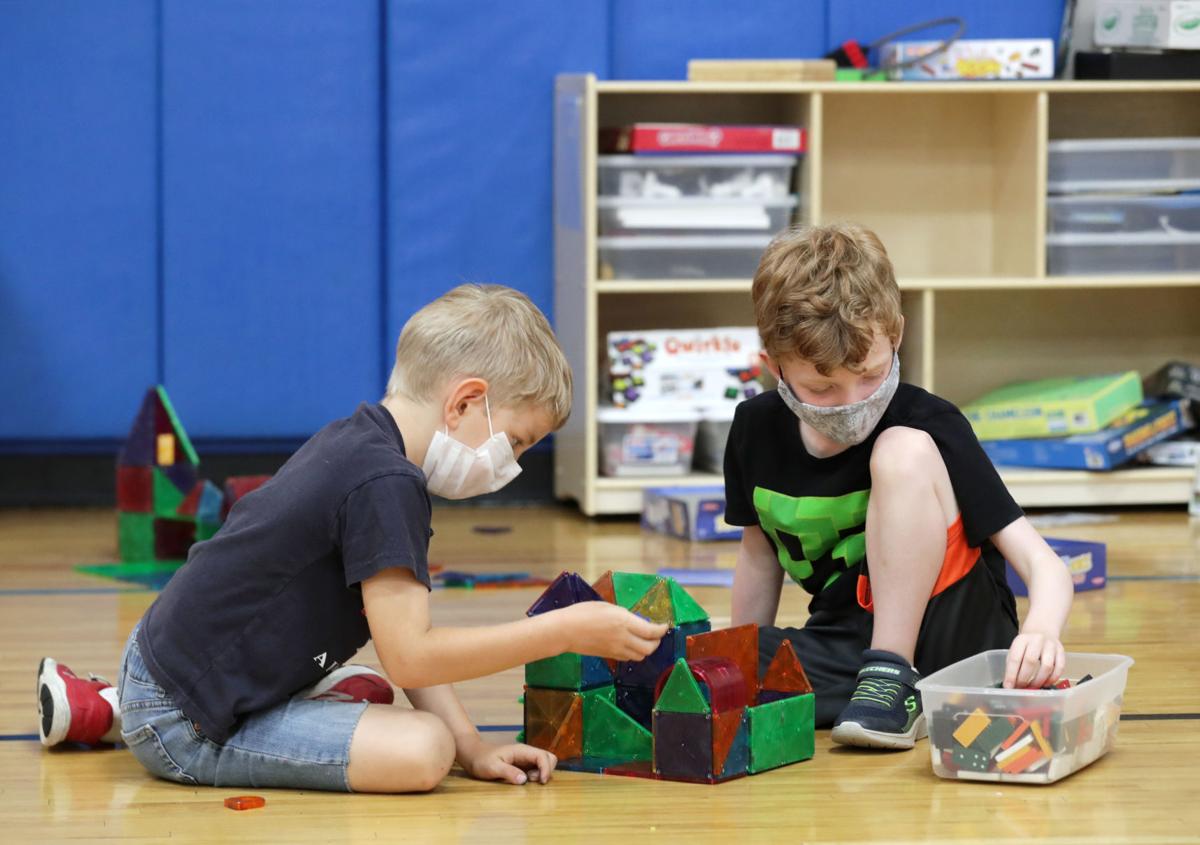 A group of parents and private religious schools is asking the Wisconsin Supreme Court to void a Dane County order barring in-person school for most students, saying the order issued in response to the COVID-19 pandemic infringes on the right to worship and to an education.
"This case challenges the authority of one unelected bureaucrat to upend the education plans of thousands of students and families and their schools located throughout Dane County via the stroke of a pen," asserts the petition filed Wednesday by the conservative Wisconsin Institute for Law and Liberty on behalf of 14 parents, five religious schools, and interest groups for school vouchers and religious and independent schools.
Issued Friday and effective Monday, Emergency Order No. 9 bars schools from offering in-person instruction for grades 3 through 12 until the county meets certain benchmarks showing the coronavirus is better contained. In effect, it applies almost exclusively to private schools because public schools in Dane County had already decided to start the year online for almost all students in almost every grade.
In the WILL petition and a separate one filed on behalf of Fitchburg mother Sara Lindsey James on Tuesday, attorneys argue that Janel Heinrich, director of Public Health Madison and Dane County, doesn't have authority under state law to close schools and that the order runs counter to the decision the high court made in May striking down the statewide stay-at-home order.
In the May case, the court did not strike down the part of the stay-at-home order closing schools, but that order only closed them through the end of last school year. James' petition argues state law allowing the state's public health director to close schools in a public health emergency does not extend to local public health directors such as Heinrich.
In a statement, Dane County Executive Joe Parisi called Emergency Order No. 9 "lawful" and said the county will "defend it vigorously."
"COVID-19 is an incredibly contagious virus that deeply impacts those it comes into contact with," he said. "We all want schools and workplaces to be fully open and life the way we knew it to resume. Until that happens, we don't want families to go through the harrowing weeks of having loved ones on ventilators. We have seen rates of infection come down here, not by accident, but because of decisive actions. This order, like those, doesn't come without some sacrifice. But it does keep our priority and focus where it should be — keeping our community safe."
Public Health spokeswoman Sarah Mattes said, "We can't predict what the court will or won't do, but we are confident that Order No. 9 is legal under the statute."
Under the order, third- through fifth-graders can return to school buildings if the county sustains a two-week average of daily coronavirus cases of 39 or fewer for four consecutive weeks. The two-week average over four weeks needs to be at or below 19 cases per day to offer in-person instruction in grades 6 to 12.
If the two-week average rises above 54 cases per day, Public Health could halt all in-person instruction. According to the most recent data available, released Friday, the county had a two-week average of 42 cases per day.
The petition filed by WILL points to children's lower susceptibility to the coronavirus and seeks to void only the parts of Public Health's order that pertain to schools. But the one filed by James seeks to overturn the entire order, which includes the county's mask requirement, limits on gatherings and limits on business and religious institution capacity.
"We don't believe she has any authority to regulate any of this," said James' attorney, Joseph Voiland.
Protests allowed
Voiland pointed to UW-Madison's decision to hold some in-person classes and recent Black Lives Matter protests as undercutting Heinrich's argument for closing schools. In the first case, Public Health has said it can't regulate a state institution. In the second, local officials have repeatedly pointed to protesters' First Amendment rights as trumping public health orders.
Voiland called the decisions not to try to prohibit those activities an "admission" that the department has only limited authority over public spaces, and not over private homes, business and schools.
The Supreme Court has ordered Public Health to respond to James' petition by 4 p.m. Friday. If it were to overturn Public Health's entire order, masks would still be required under an existing state order.
Family was ready
Two of the parents in the WILL case, Chris and Holly Truitt, of DeForest, said they were satisfied with the precautions Abundant Life Christian School planned to take had it been allowed to open Tuesday. They included the use of masks except during socially distanced lunch and physical education periods, classes of only eight or nine people and staggered schedules to limit the number of students in the hallways, they said.
"I felt really comfortable with what they had in place," Holly Truitt said.
The couple said their 10th-grader has a mild learning disability and needs one-on-one attention to thrive, with Chris Truitt saying the spring semester was very difficult and in-person instruction is "not a want. It's a need."
11th hour
Public Health's order came just as private schools were set to open or in some cases had already opened, but the agency has explained the 11th-hour directive by saying it had been waiting on the state Department of Health Services to release statewide guidance on what level of coronavirus spread should trigger a school closing or reopening. But DHS didn't include specific metrics for schools to follow when it released that guidance on Aug. 19, the agency has said, so Public Health released its own benchmarks Friday.