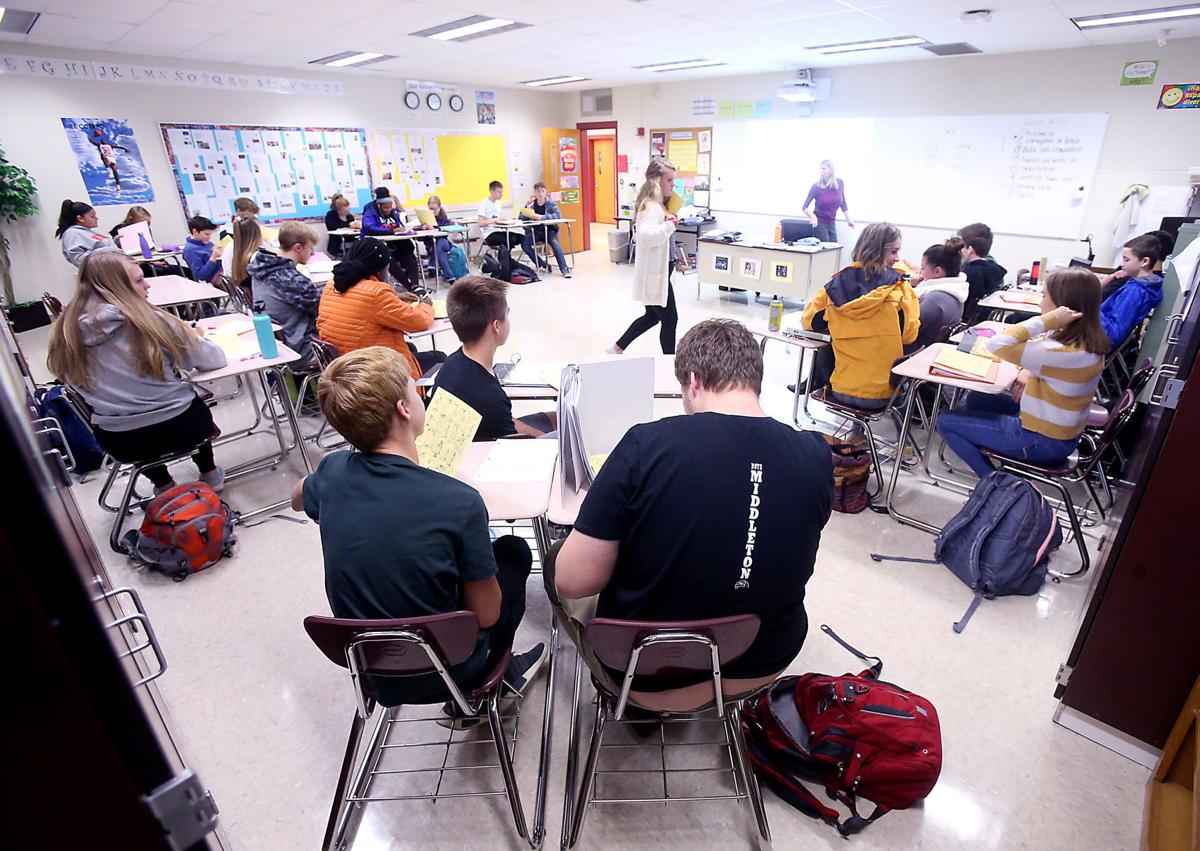 Voters in the Middleton-Cross Plains School District on Tuesday easily approved a pair of referendums worth $143.7 million to pay for a new elementary school, additions to the 89-year-old high school and more.
It was a tougher, but still successful night for the Monona Grove School District, where voters in the city of Monona were the deciding factor in approving $57.9 million in new spending for an elementary school and various districtwide improvements.
In addition to building a $33.8 million, 525-student elementary school next to Pope Farm Conservancy, Middleton will:
Renovate and expand Middleton High School by about a third.
Move Clark Street Community School to the high school.
Add a cafeteria to and renovate Park Elementary School.
Convert the current Clark Street building into a 4-year-old kindergarten/early childhood site.
Middleton-Cross Plains superintendent George Mavroulis wasn't surprised the referendums passed, given the work the district put in.
"I know how much this community values education," he said. "Everything we put on the ballot was community driven and community supported before we ever went to the ballot."
Monona Grove will build a $33.5 million, 615-student elementary school for grades three through five in Cottage Grove, make safety improvements and repairs, update classrooms, and reconstruct the high school track and athletic field.
Middleton's referendum will cost the owner of a $200,000 home roughly $398 more in property taxes per year, while Monona Grove's will cost about $150 on a $200,000 home. The new Middleton elementary school is to open for the 2020-21 school year, and the one in Cottage Grove for the 2021-22 year.
Middleton's referendum proposal was the most expensive on the ballot, while only seven of the 61 school districts statewide that went to referendum asked for more than Monona Grove, which serves the city of Monona and the village of Cottage Grove.
School districts elsewhere in south-central Wisconsin generally saw more yes votes than nos, with the vast majority of the referendum packages in 20 districts getting the OK.
Voters in the growing Oregon School District passed a referendum to exceed spending limits and another to construct a $44.9 million elementary school in Fitchburg, one of the fastest growing areas of the Dane County district.
Construction of the school, planned near the Lacy Road intersection of Highway 14, would begin this spring and open in the fall of 2020 and is designed to ease overcrowding and prepare for an expected 1,500 more students in the now 4,100-student district by 2030.
"Our community likes the concept of neighborhood schools," said Superintendent Brian Busler. "When we reduce busing costs it gives the opportunity to invest in teachers and classroom items instead of buses and fuel."
In nearby Evansville, voters in the 1,820-student district approved a referendum to exceed spending limits and to spend $34 million to build a middle school, make improvements to the high school and remodel the field house.
"That's a huge number. The largest we've ever had," said Superintendent Jerry Roth. "I'm humbled and very proud of our community for supporting our students. They've spoken and said education is important."