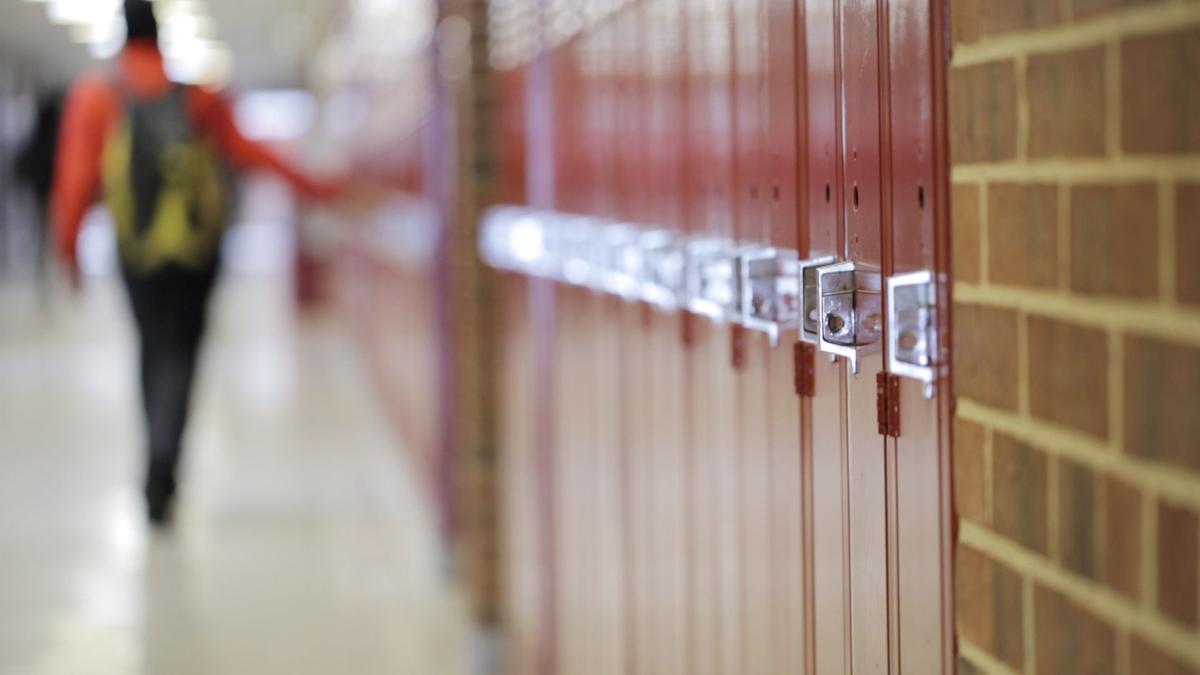 Madison school officials say a nine-week "micro school" at the end of the 2017-18 academic year improved attendance, engagement and learning for a small group of at-risk La Follette High School students, but key questions remain about how the model could be implemented in the future.
The Madison School District launched the school April 5 at the Life Center Madison church in the wake of a string of fights and other behavior problems at La Follette, on the city's East Side. The idea was to try to re-engage a small group of students believed to be responsible for much of the discord, in part by allowing them to have a greater say in what they learn and how they learn it.
Enrollment in the school was voluntary and while the district initially sought to recruit from 15 to 20 students, ultimately 13 — all black or biracial boys — signed up, and 10 of them showed academic, social and other kinds of progress toward graduation.
Ten students had plans in place to transition to a more permanent school placement this coming school year.
Attendance for the 13 increased from 72 percent for school year prior to entering the micro school to 84 percent in the micro school.
Students earned five partial-day suspensions during the nine-week session, as opposed to 30 during the school year to that point.
Nine of the 13 students earned the maximum 3.5 credits available during the nine-week program, one earned three credits and three earned none.
The majority of the students also gave the school high marks.
A typical school day included physical education, a humanities course, "community circle" time, time to earn credits for classes they'd failed during their regular schooling, and one-on-one or "or small group academic and socio-emotional counseling," according to the report. There were also weekly field trips and off-site, hands-on learning in one of three career paths: education/teaching, entrepreneurship/barbering and music engineering.
Photos and other media put together by the district on the blogging site Medium show students kayaking and creating "street tags" after a visit to the Madison Museum of Contemporary Art.
You have free articles remaining.
District officials are aiming to have a blueprint or "guidance document" in place by Tuesday for creating future micro schools. Ricardo Jara, special assistant to Superintendent Jennifer Cheatham, said one idea officials are considering is micro school as a "bridge" either to one of the district's alternative high school programs or back to one of the district's four main high schools.
Among the concerns School Board members had during a July 9 meeting were the location and academic rigor of the schools, and the homogeneity of their students.
School Board member Dean Loumos said the district wouldn't be able to continue to find off-site locations for micro schools. "I think we can accomplish a lot on campus," he said.
Jara said school-based programming is an option, but "it might be hard for some youth to heal in the same environment that might be harming them."
"It's more about the quality of the space," he said.
"Some youth feel as though the current traditional school environment is unwelcoming and designed to set them up to fail," Jara said, adding that some micro school students said they felt at times that "some adults and peers held deficit-based views of their abilities, or seemingly held onto a grudge long after a past transgression and attempts to reconcile."
Board member TJ Mertz noted that the 3.5 credits earned during the nine-week program is the same number of credits available to traditional high school students over the course of a semester, and none of the micro school credits were in math and science. Jara said science and math coursework would be incorporated into later incarnations of the schools.
Mertz and board member Nicki Vander Meulen also worried about the public's perception of district programs that, while voluntary, tend to serve students who all look the same.
"We're sending a message that these kids belong separated from those kids and that's a scary message to send," Mertz said.