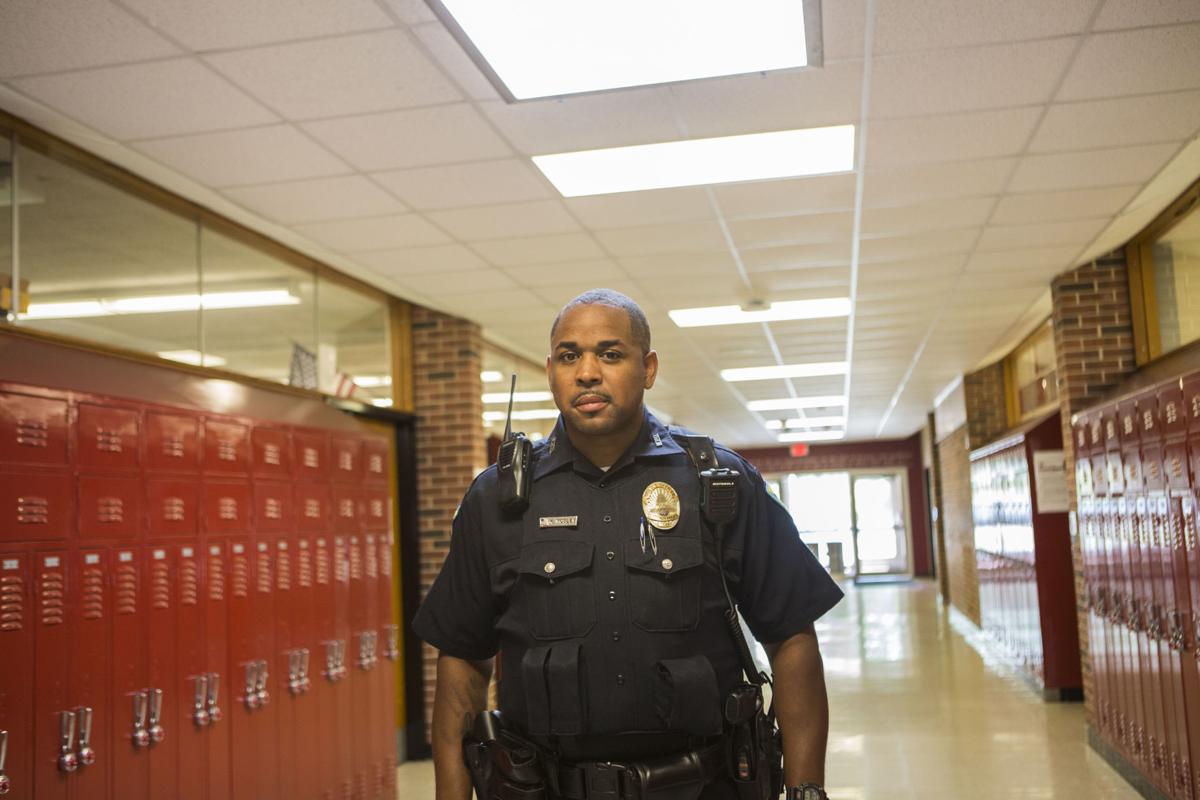 A Madison School Board committee on Wednesday scrapped the concept of replacing school-based police officers with a liaison program, while it continued to draft recommendations on the future of the school district's relationship with the Madison Police Department.
A draft report from the committee studying armed and uniformed officers stationed in the Madison School District's main high schools — La Follette, Memorial, East and West — who are known as educational resource officers, or EROs, included the idea of a liaison program in which officers would be in regular contact with schools and receive special training but not be embedded in the school buildings.
Several committee members said the liaison concept was not vetted well enough over their 16 months of meeting, and they did not feel it would be appropriate to provide such a recommendation to the School Board.
"I don't know that we have had enough information or data. We did not explore that in a way that I am comfortable," said member Justice Castañeda.
Others raised concerns that a liaison program could increase police interaction, and thus potential criminal action, for younger students in the district.
School Board member and committee chairman Dean Loumos, who helped draft the liaison concept, said he thought such a program could be a way to protect the entire district and not just the four high schools.
"I think what we saw today was people that did their homework and came with some thought as opposed to some people, some officials, who have commented on what we've been doing," Loumos said at the end of Wednesday's three-hour meeting.
No change to the ERO program is imminent as officers are signed on to be in the high schools for the 2018-19 school year, which is the last of a three-year contract between the district and city.
Wednesday's atmosphere was starkly different from the committee's meeting last week.
At the outset of Wednesday's meeting, which did not include a chance for members of the public to speak, Loumos called for mutual respect and reiterated that everyone has the right to record public meetings. Additionally, a few of the district's security staff were present.
Throughout the evening, the committee largely edited the draft report explaining the work spent studying EROs and debated potential changes to the ERO contract if the School Board chooses to continue the program.
One idea would broaden the number of situations requiring EROs to be debriefed rather than the current policy of debriefing after critical incidents and those involving the use of force.
Another proposed change would limit officers to investigating only potential criminal actions and not ordinance violations.
But committee member Payal Khandhar expressed concern this could lead to unnecessary criminal action taken against students as some offenses, such as disorderly conduct, can result in either a municipal citation or a criminal violation.
As the committee did not finalize its report, members will meet again to continue discussing recommendations that will ultimately advise the School Board.