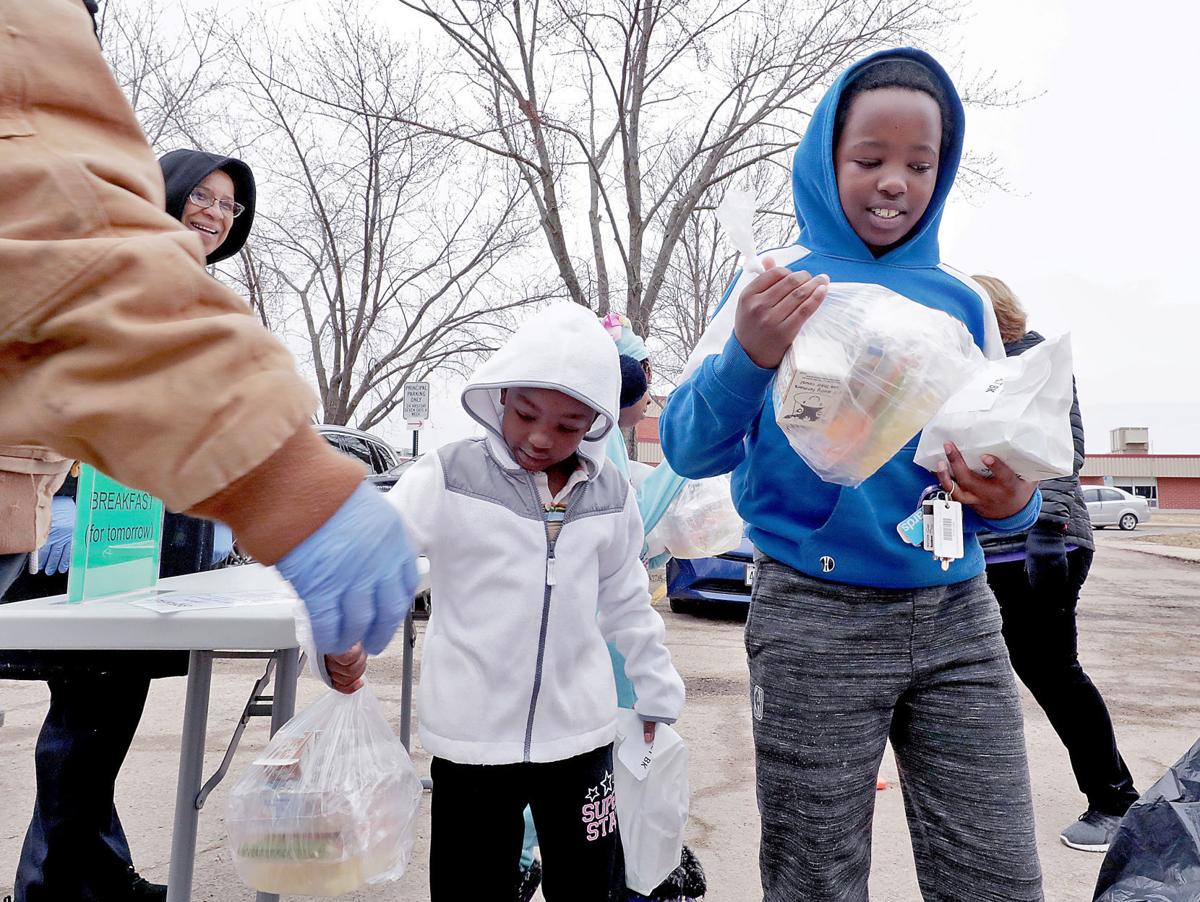 With Dane County schools shuttering Monday to prevent the spread of the new coronavirus, Madison families started to adjust to the new reality of children being home for at least three weeks.
For some, it means canceling spring break trips. To others, it's a scramble to arrange child care or find a way to work from home. And for the Madison School District, it's about keeping children fed and academically engaged.
"It's kind of hectic, especially for parents like me," said Lamin Keita, who has two children attending Lincoln Elementary School. "I'm going to graduate school. It's extremely difficult. I have no options other than to adjust to this situation in a time of uncertainty."
Keita lives in Madison, but the 38-year-old also attends Northwestern University in Illinois as he pursues a doctorate in political science.
He'll be able to continue teaching remotely for the university, but Keita will also have to look after his two children and keep them to a regular school-day schedule.
While he said he expects it to be challenging, Keita, who immigrated from the West African nation of Gambia, understands why the unprecedented closure is happening.
"It should be a concern for each and every individual," he said of the COVID-19 coronavirus. "For safety purposes, it's better to take precautions in order to contain the virus."
Last week, Gov. Tony Evers directed all private and public schools to close no later than 5 p.m. Wednesday. On Sunday, though, the timeline was moved up for Dane County schools after Public Health Madison and Dane County ordered classes to halt Monday.
Under the statewide order, students won't return until April 6 or later.
On Monday, Madison school buildings were open from 8 a.m. to 6 p.m., giving parents an opportunity to collect items their children might have left in lockers or classrooms.
And the district also opened 12 sites for families to pick up free meals for their children.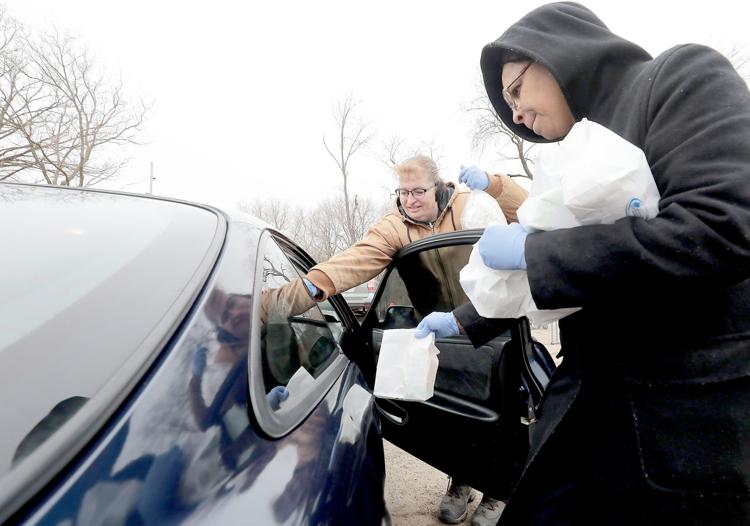 Throughout the closure, Madison will provide breakfast and lunch Monday through Friday for every child 18 and younger in a household. The locations are spread throughout the district with staggered times to pick up meals that allow food delivery trucks to make it to all sites.
On Monday, 352 breakfasts and 337 lunches were distributed.
Monica Hill stopped at a meal pick-up location outside Leopold Elementary School with her two sons.
"It's been really rough — not with having the kids at home — just with the coronavirus going on, it's hard to get supplies," Hill said. "We're really in need of food."
The 37-year-old mother said she recently stopped receiving child-support payments and isn't able to work due to a disability.
"They want to come to school. They don't understand why they can't come to school," Hill said of her sons, Eli and Messiah. "We just keep promoting hand-washing."
Kari Stampfli was at Leopold Elementary School with her husband and two sons, who attend the school. The family was helping package and deliver food from the school's food pantry to families in need.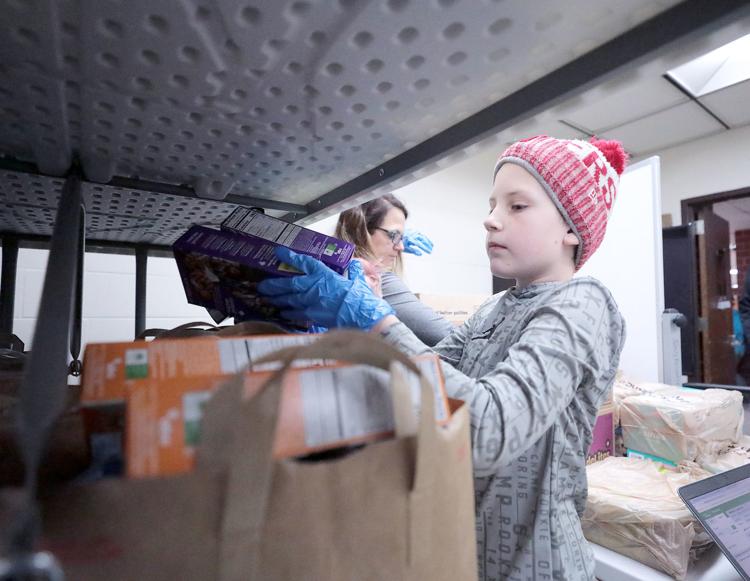 "Our biggest concern right now is for the other families in our school, making sure that they have food and everything they need to be secure," she said.
As a nurse for the school district, Stampfli won't lose pay during the hiatus.
But she said her husband, who is a public speaker, is likely going without a paycheck, unless he's able to work using a video conferencing platform such as Zoom.
The school district has committed to paying most hourly district employees, such as special education assistants and security guards, for two of the three weeks schools are closed.
The third week, which was to be the district's spring break, will be unpaid for some hourly employees, which has been the case in past years.
Unlike other school districts, Madison is not — as of now — requiring students to switch to online instruction to make up for missed class time. But district officials are encouraging students to remain academically engaged in some fashion and will provide "enrichment" activities and booklets to students.
Stampfli said she will keep her two sons, ages 8 and 10, on some sort of routine with structured physical activity and education time. The family is also planning ways to avoid the boys feeling isolated from friends, such as setting up a virtual bingo night with classmates, she said.
As far as a planned cruise in the Caribbean over spring break, that's been called off.
"We're really listening to the 6-foot social distancing recommendation," Stampfli said.
Cione Berkovitz, a sixth-grader at Hamilton Middle School, isn't looking forward to the extended break from class, especially if it means making up time in the summer.
"It's probably for the best schools are doing this so we can avoid more spread of the virus, but I don't want to go through school in the summer," she said. "I'm just going to miss going to school everyday."
Cione and her brother Roman — a fourth-grader at Lincoln Elementary School — were accompanied by their grandma, Theresa Perlis, to pick up their things at school Monday.
When the siblings' parents are at work, Perlis will look after them. She'll also help them with math, acting as their de facto teacher.
"We just resorted to homeschooling," the 9-year-old Roman said. "Grandma stays with us while we just do work."
"I hope you're planning to actually do the work," Perlis joked in response.
---
Photos: A look at how the novel coronavirus is affecting Wisconsin
Bus Shields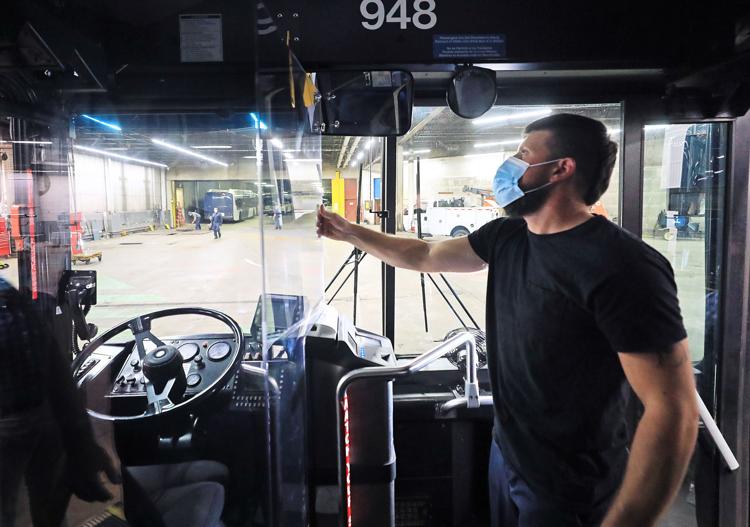 UWClasses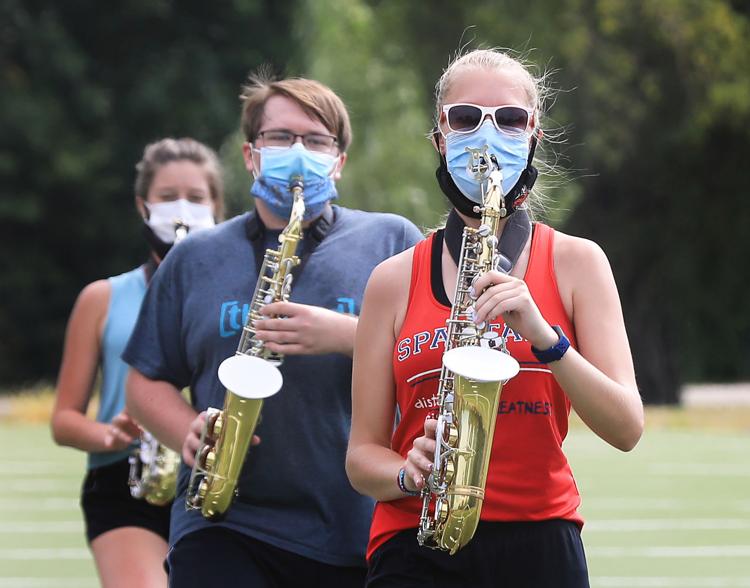 Virtual Learning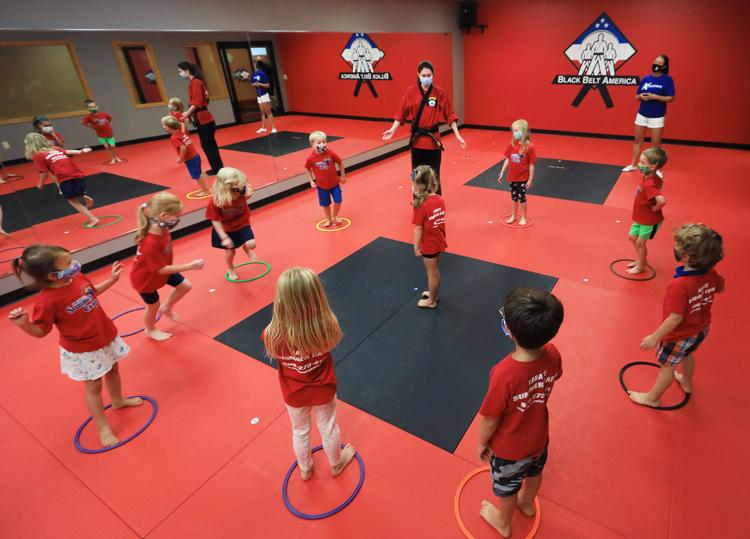 UW Opening Covid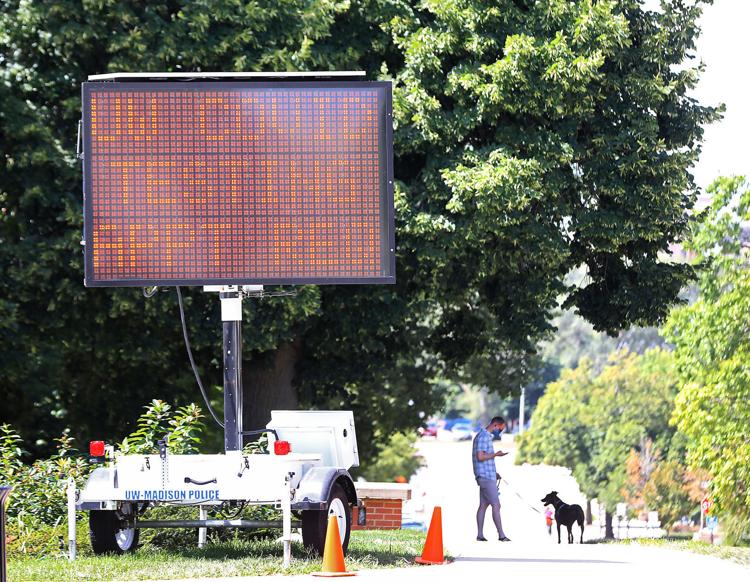 UW Move In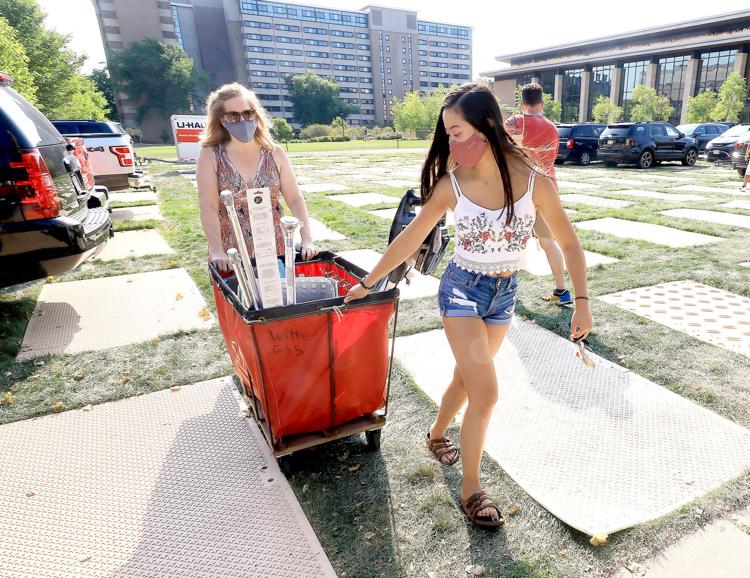 UWClasses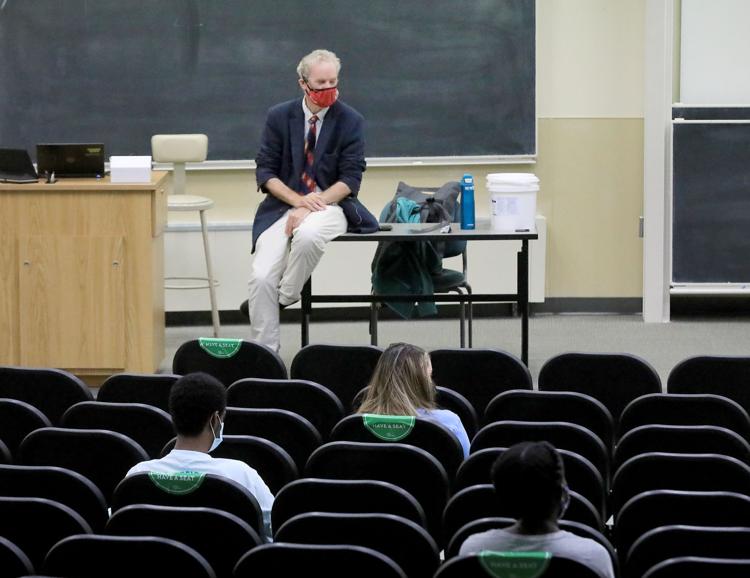 UWClasses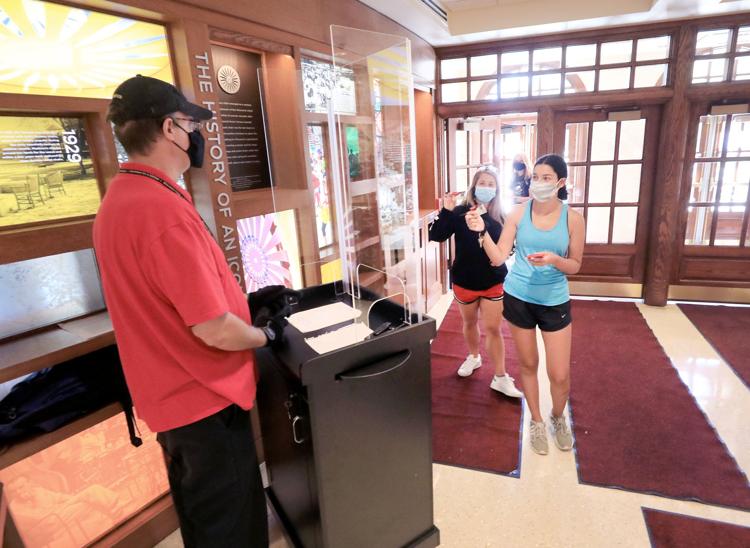 UWClasses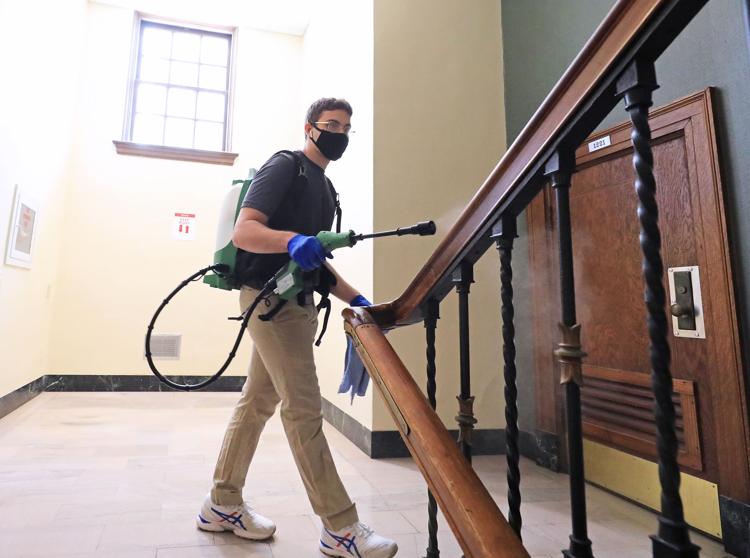 UWClasses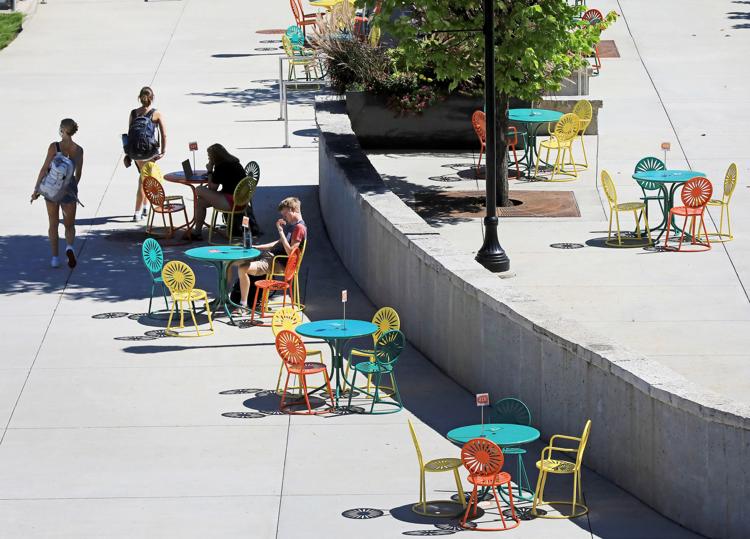 Trucks Feature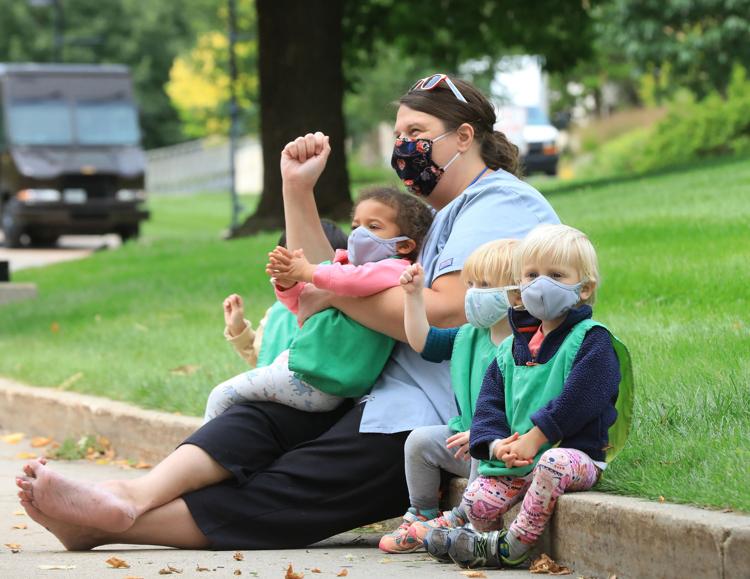 Playtech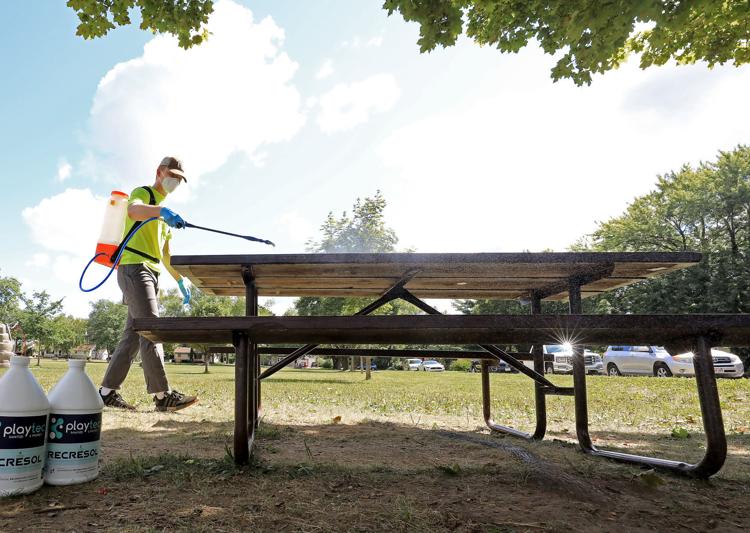 Covid Dental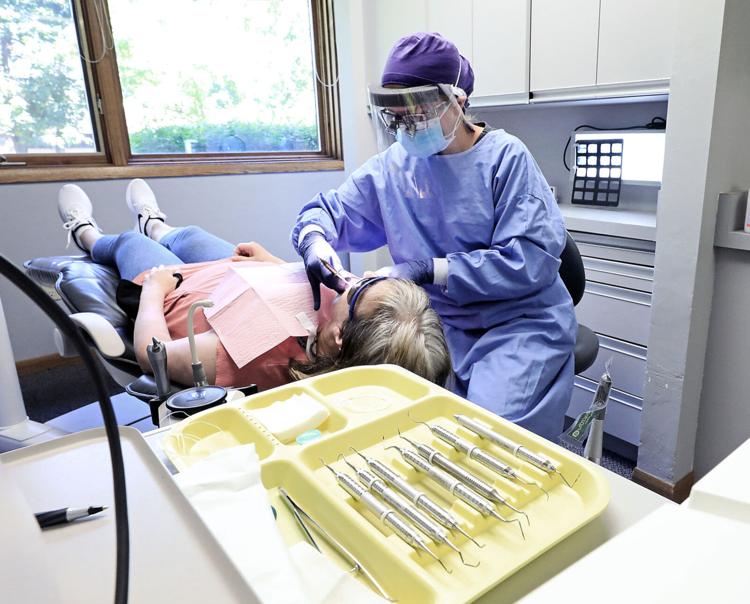 DaytoRemember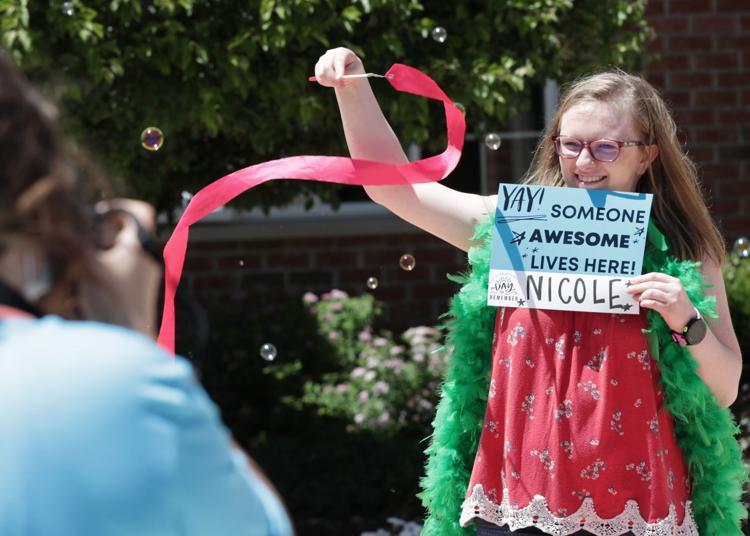 VilasZoo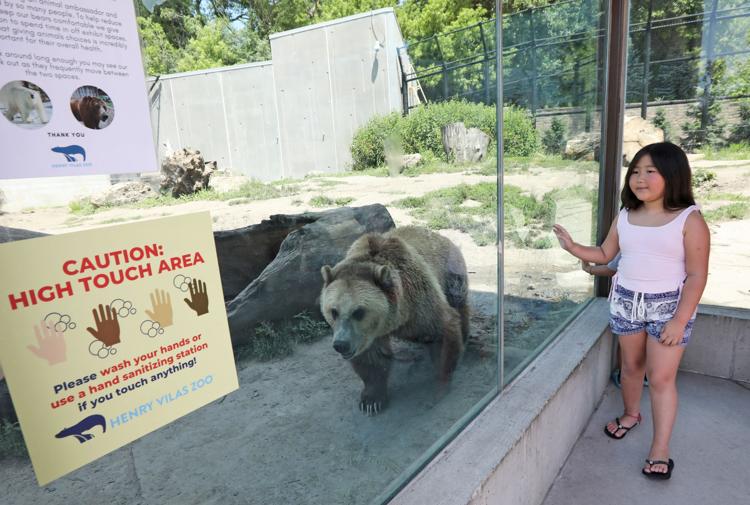 RoshHashanah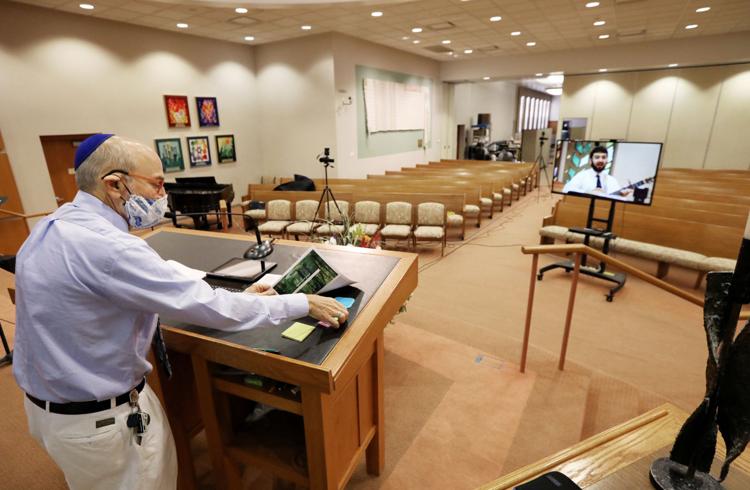 Requiring masks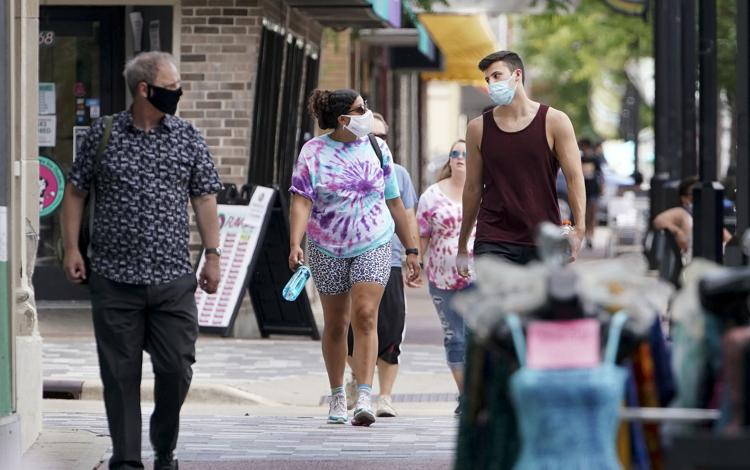 In-person absentee voting begins
Middleton High drive-up graduation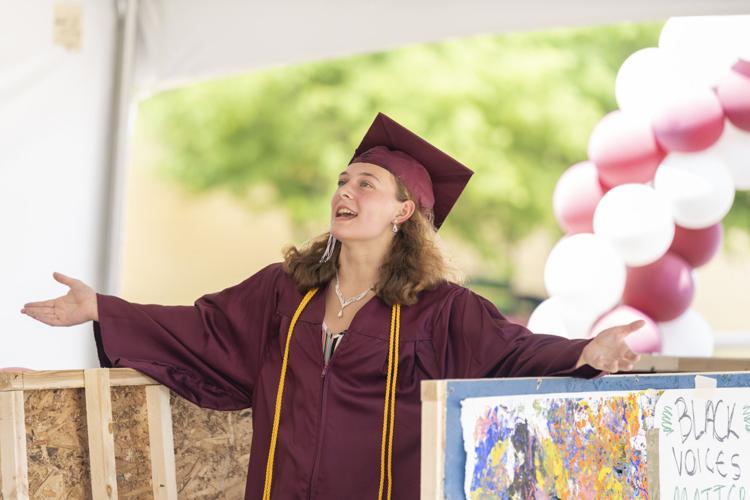 Anti-mask protest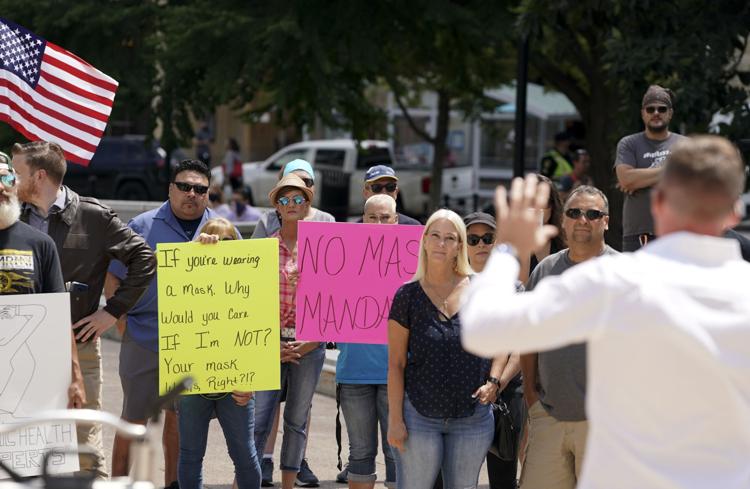 Making COVID-19 masks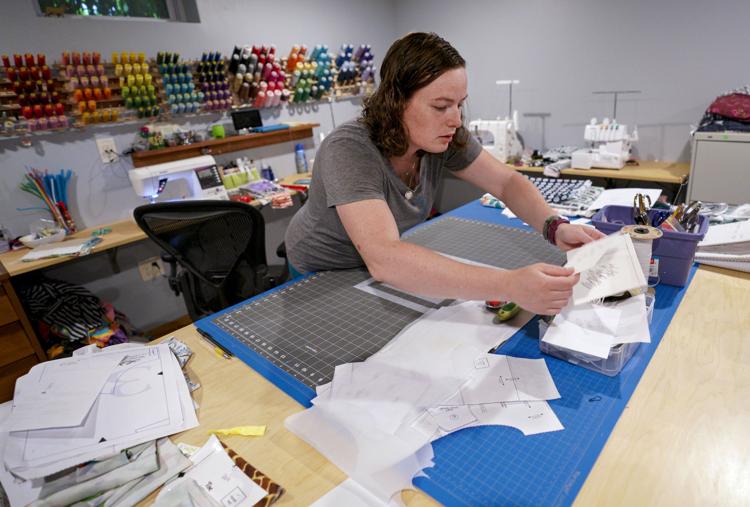 Shortage of coins
Goodman Pool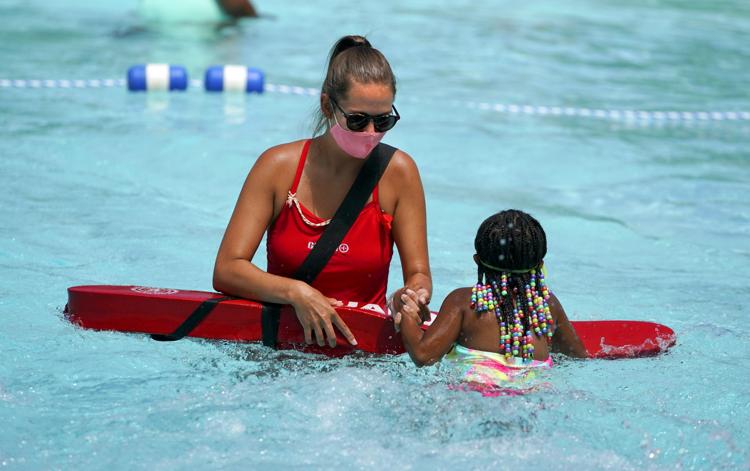 Goodman Pool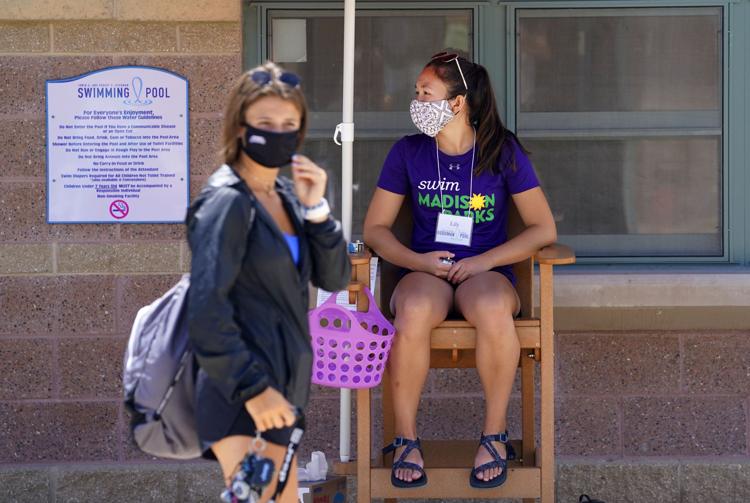 YMCA summer camp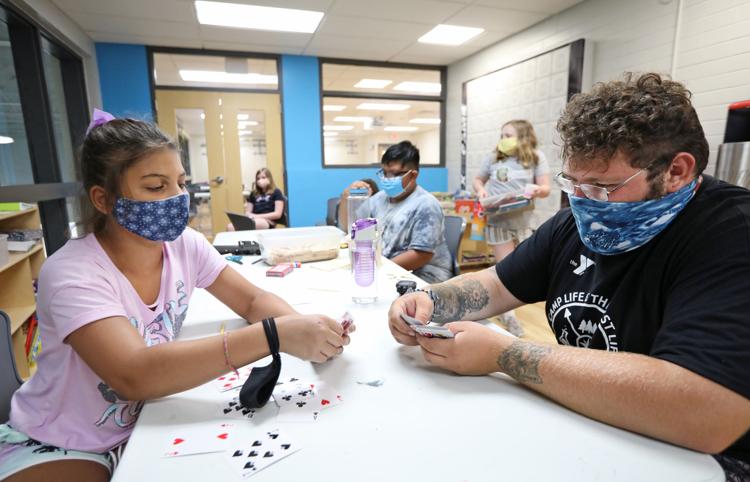 100,000 masks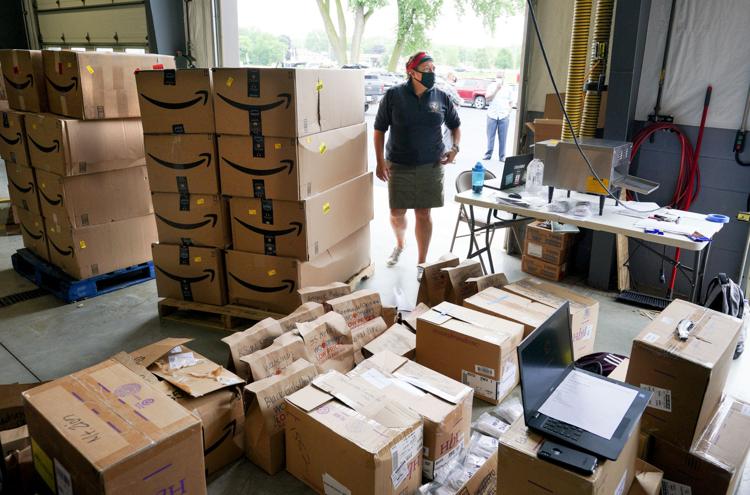 Contact tracing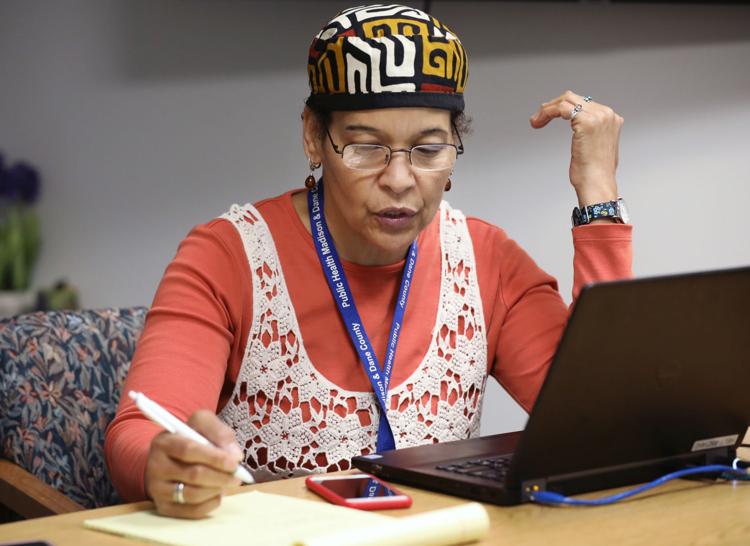 Doctor talking to patient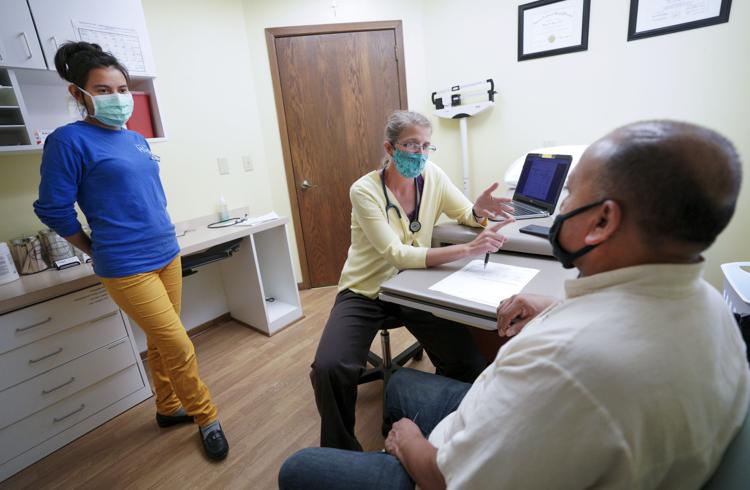 Outdoor class at Pinnacle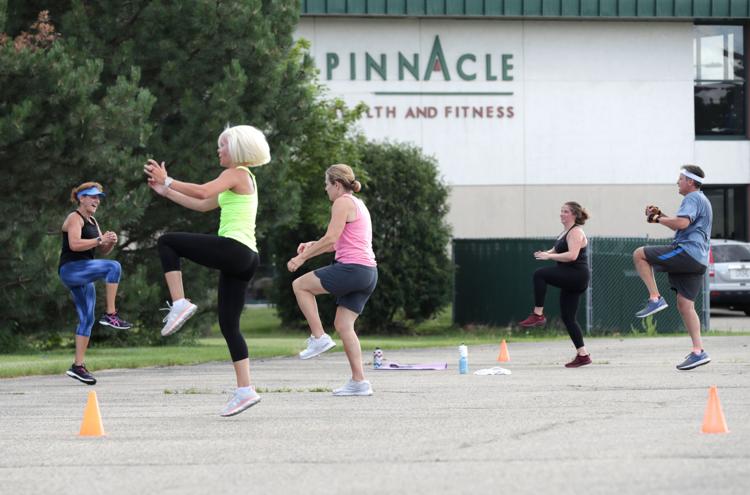 Punching bag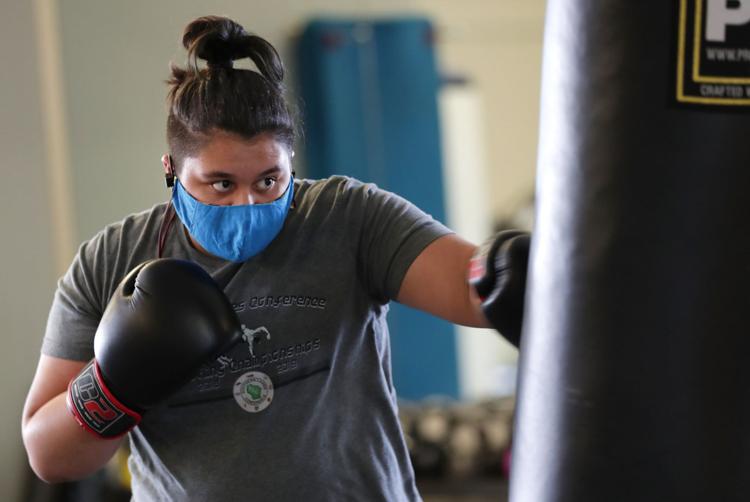 Starlite 14 drive-in theater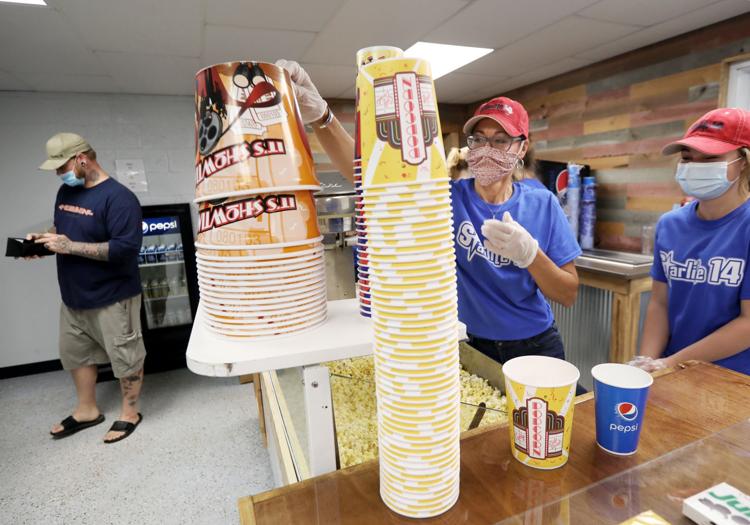 Starlite 14 drive-in theater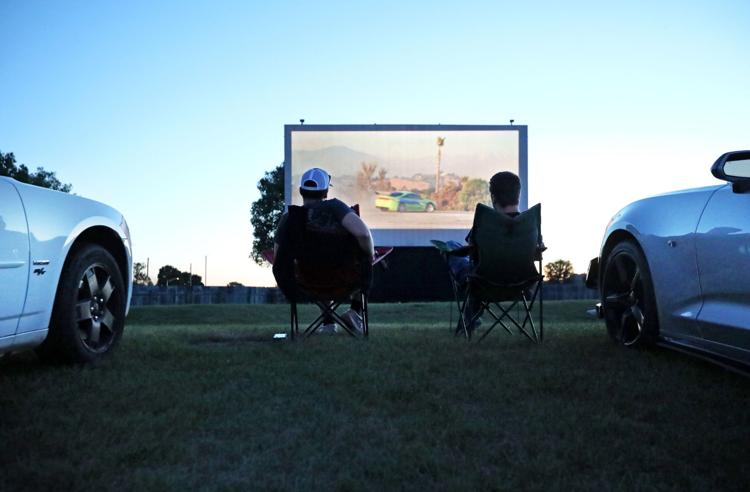 Masks to be required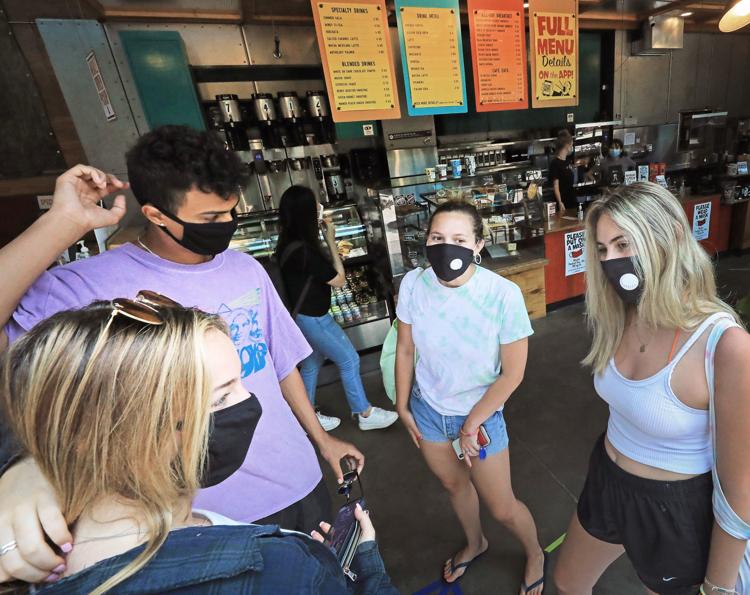 News conference on masks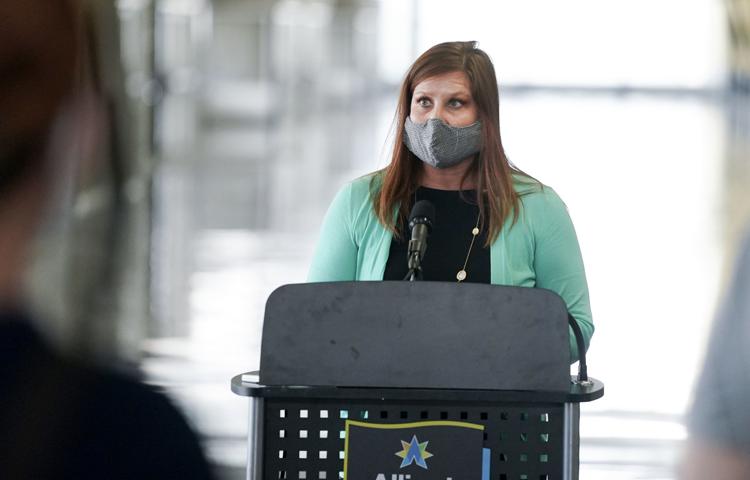 Covid cleaning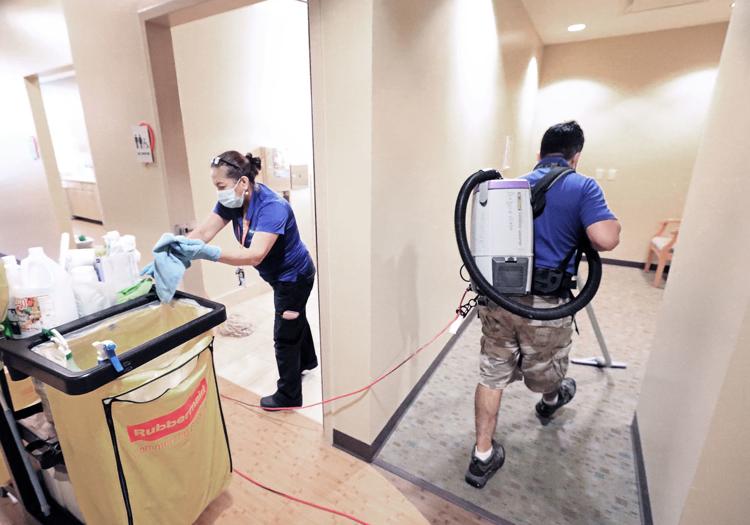 Bar closings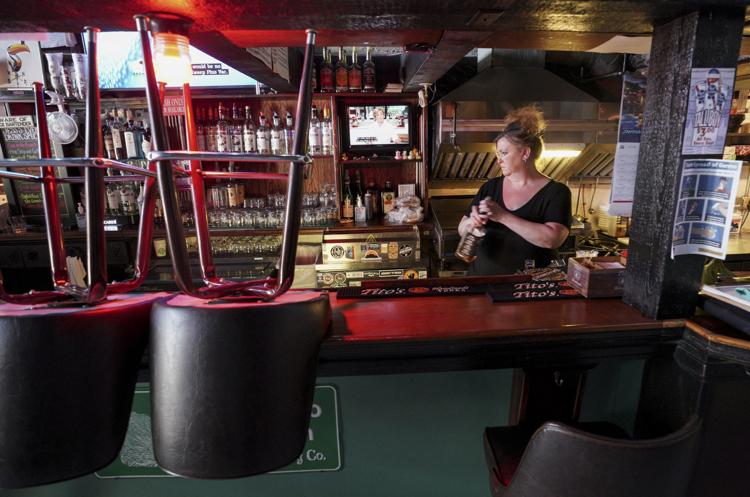 Homeless camps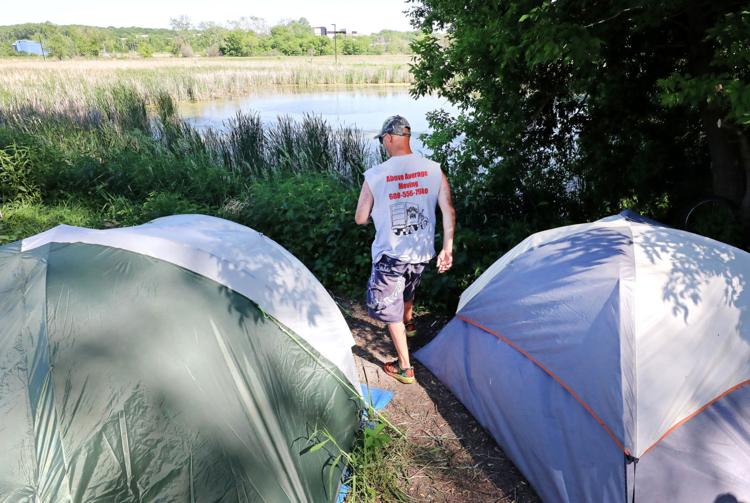 Homeless camps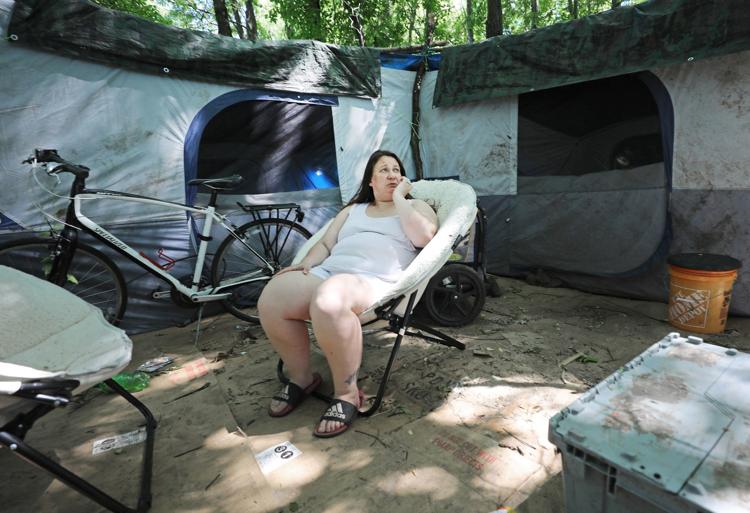 Testing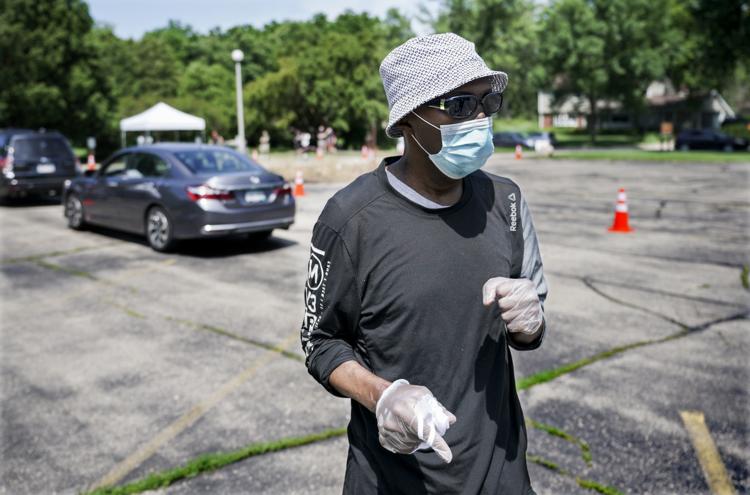 Testing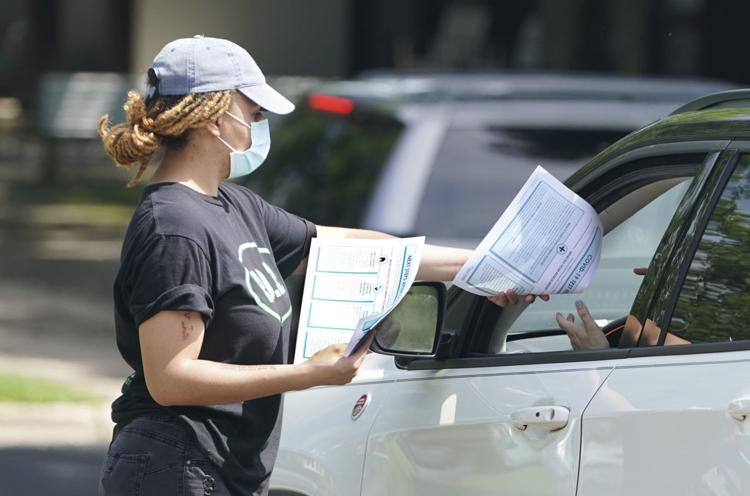 Virus testing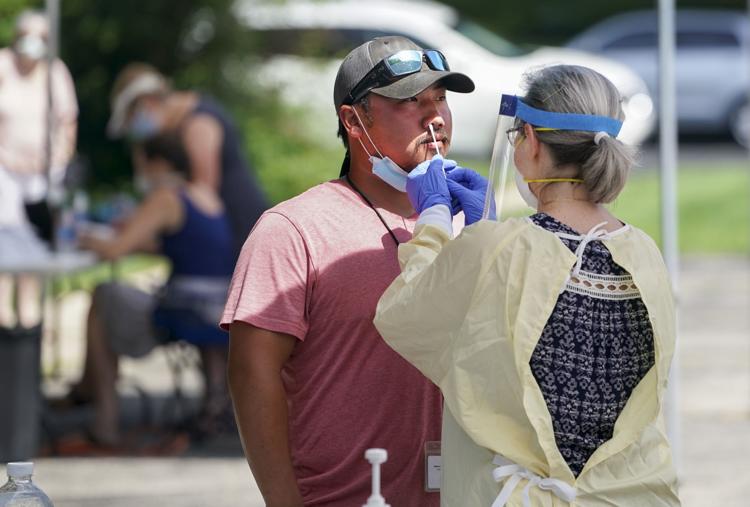 Henry Vilas Zoo reopens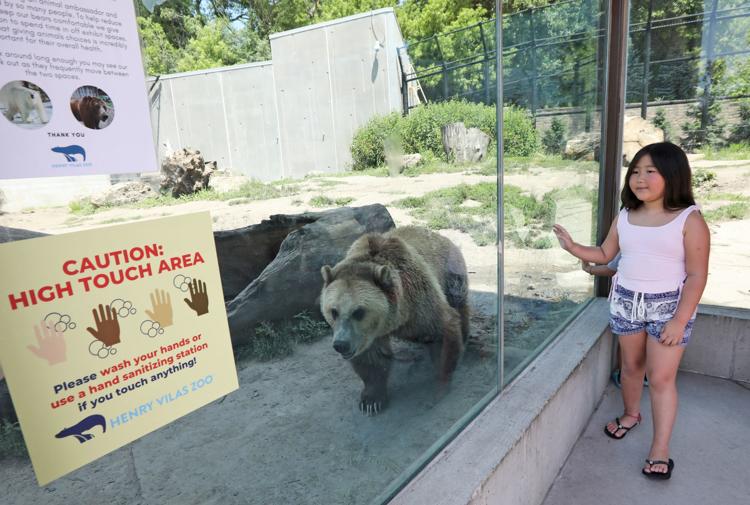 Union Terrace reopening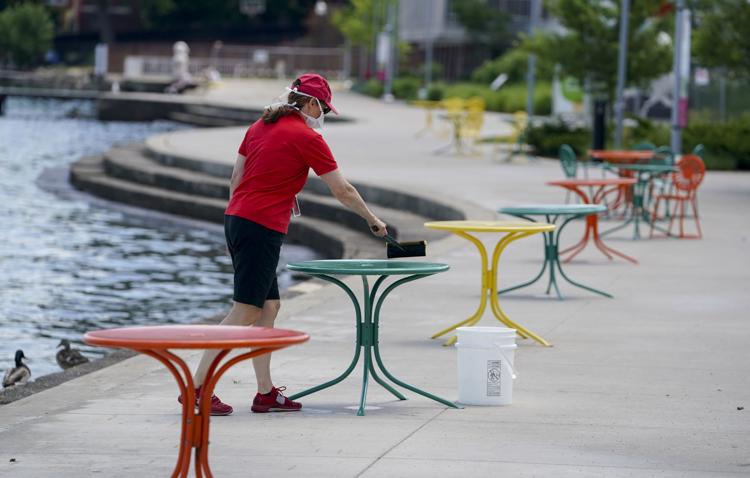 A Day to Remember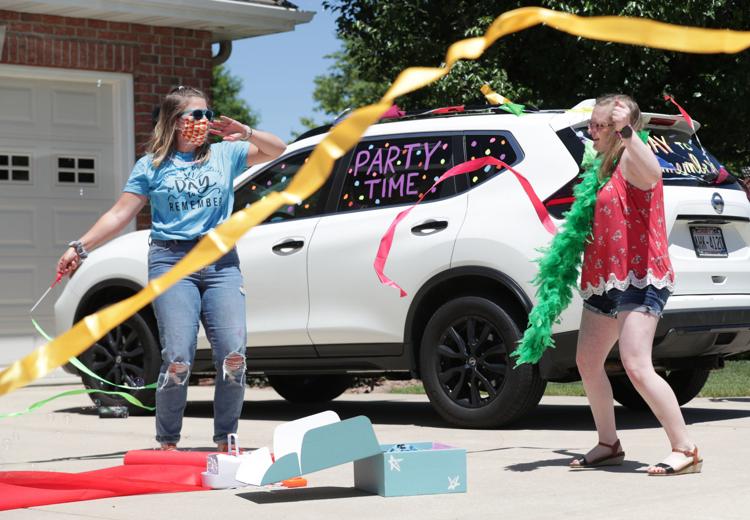 West High grads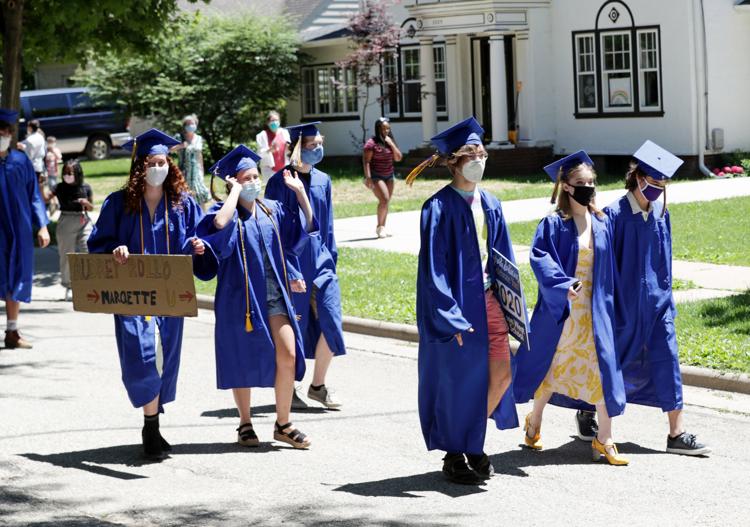 Pool openings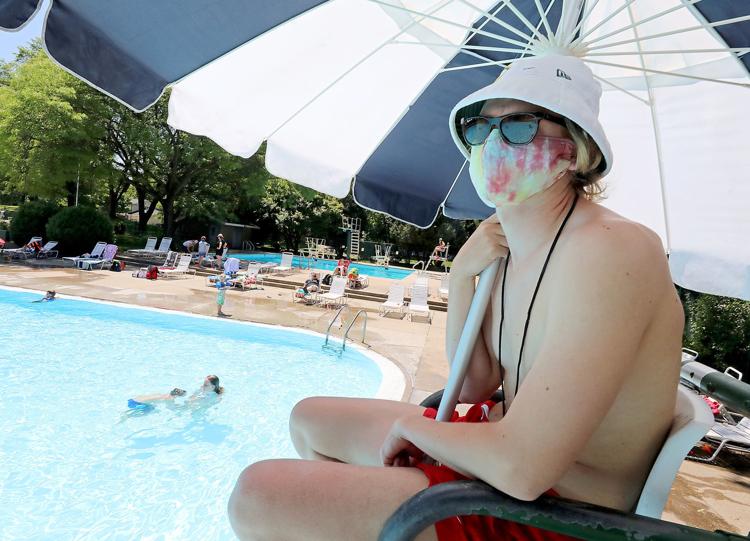 Grads on the Yahara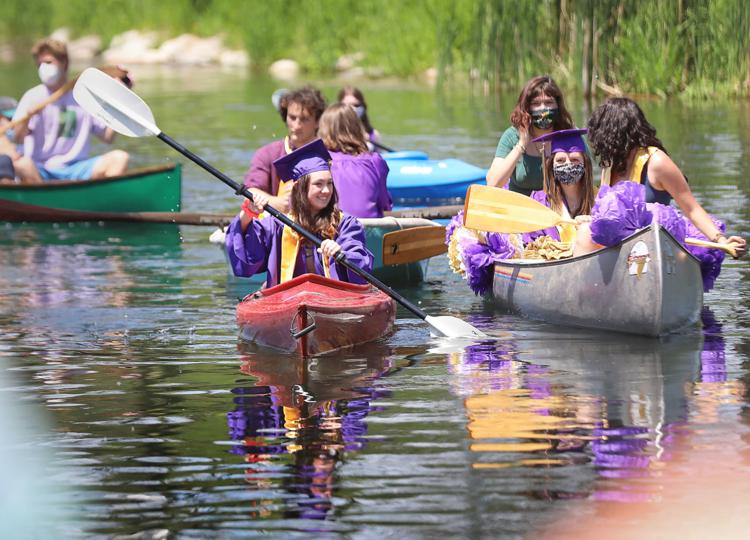 Fifth-grade graduation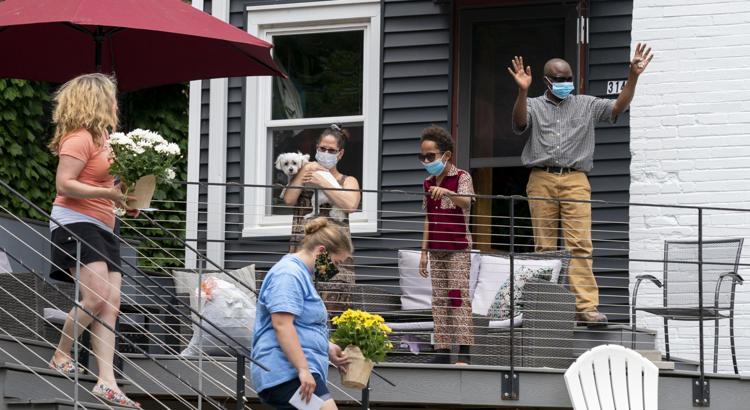 Tribes battling steep losses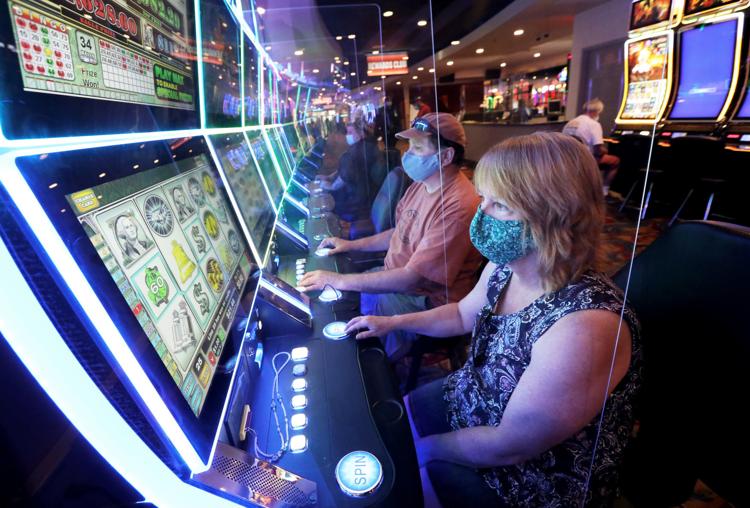 COVID-19 openings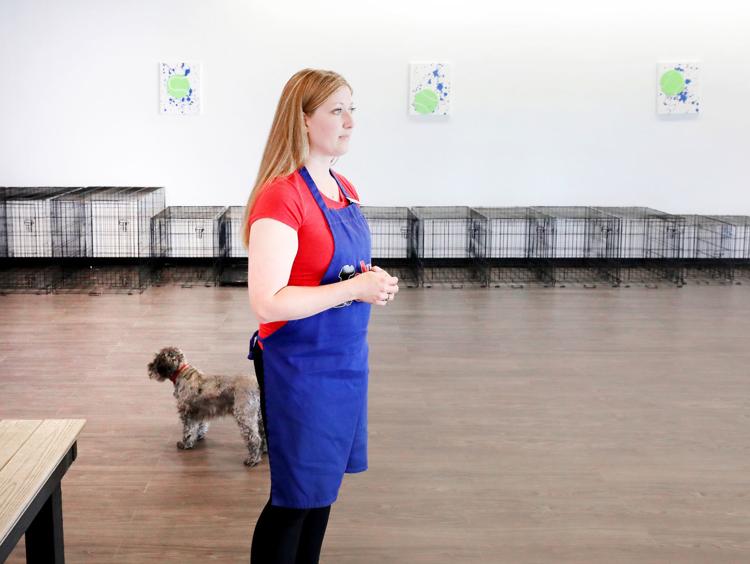 Picking up belongings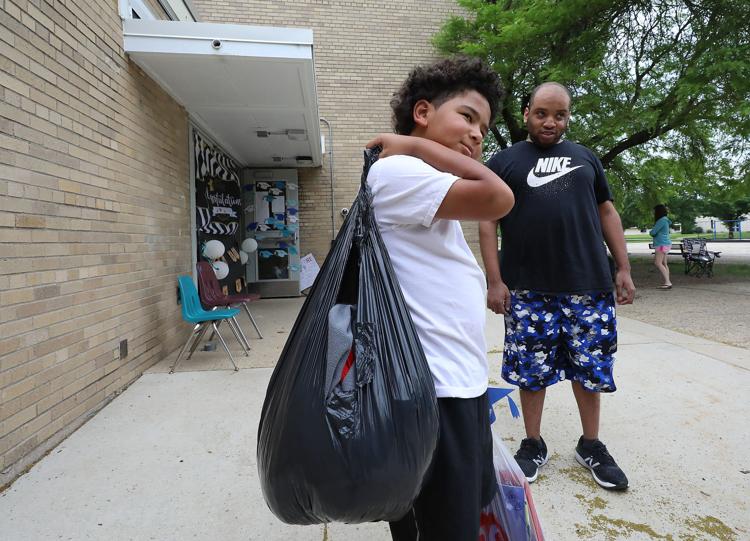 Downtown Businesses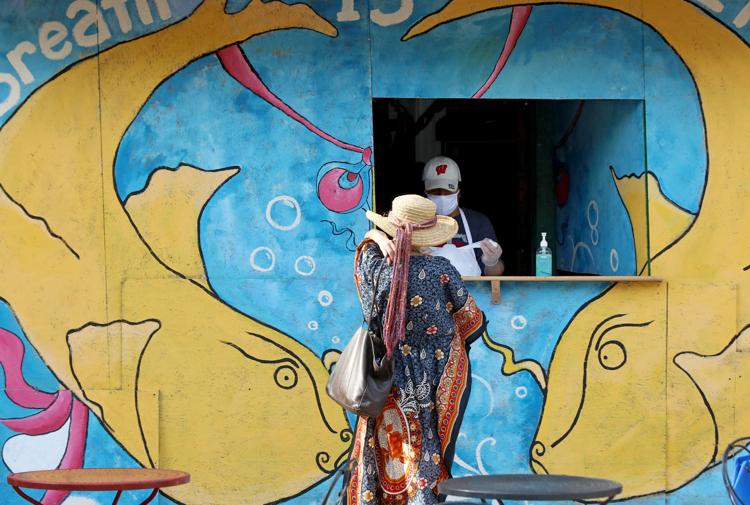 Covid transportation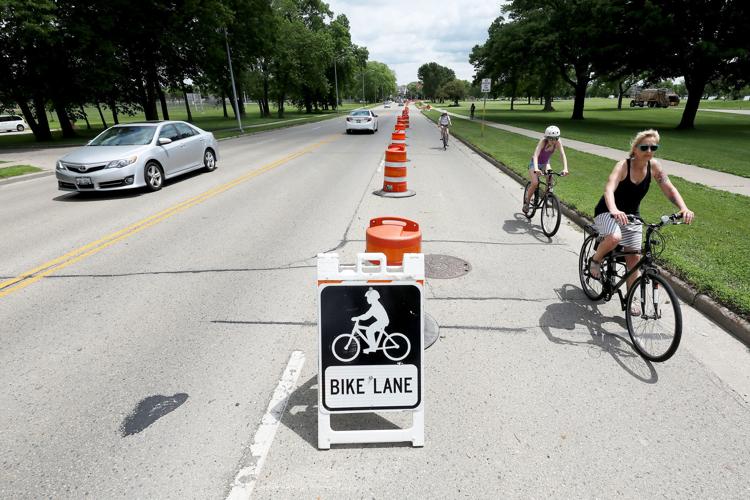 Church capacities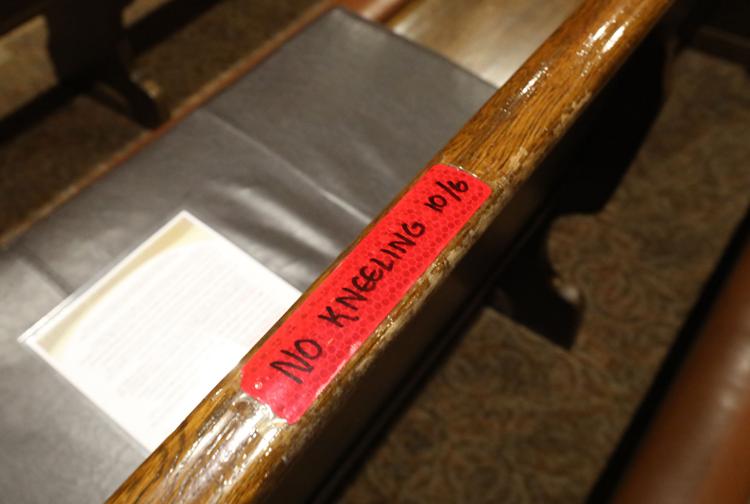 Church capacities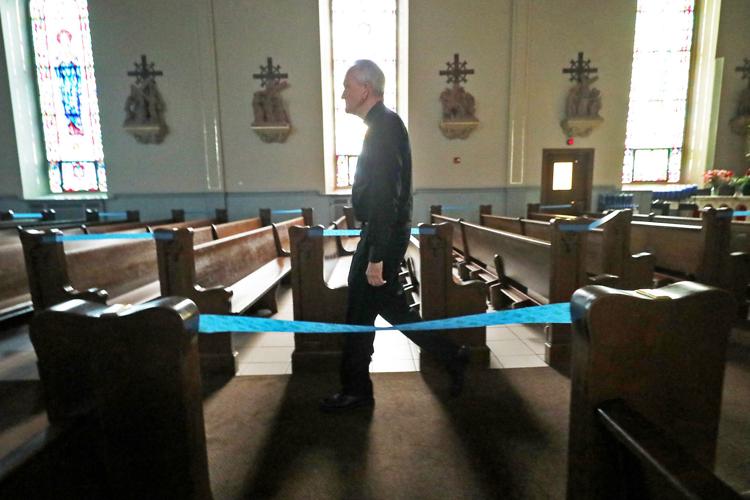 Prepping for reopening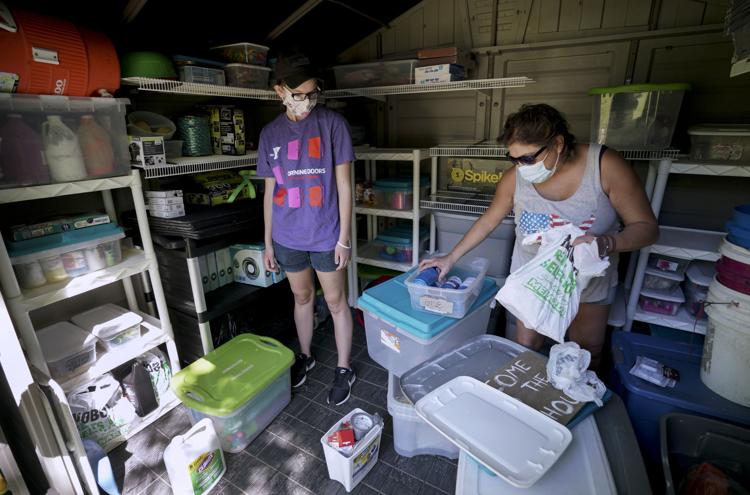 Warner Park - screening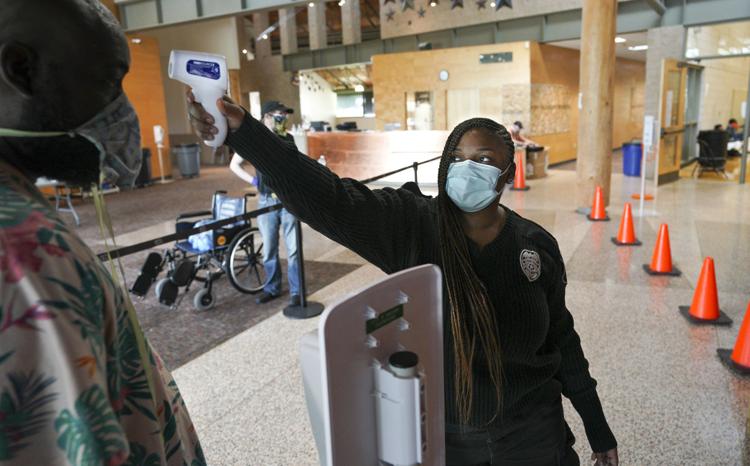 Outdoor Dining East Main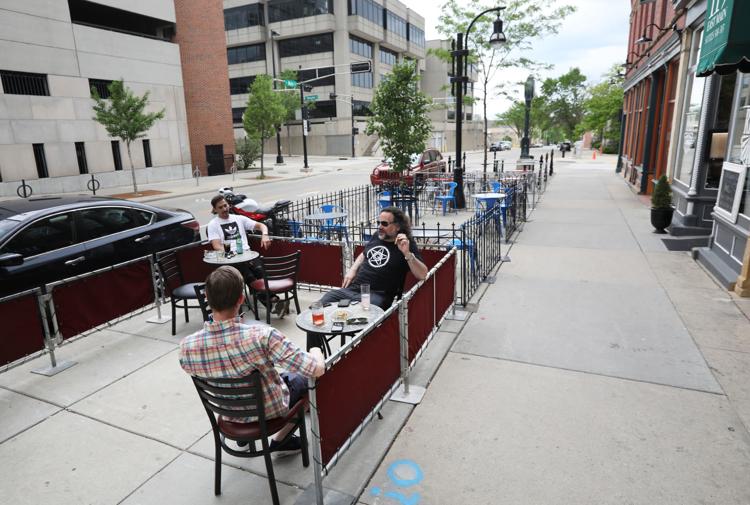 Spacing out customers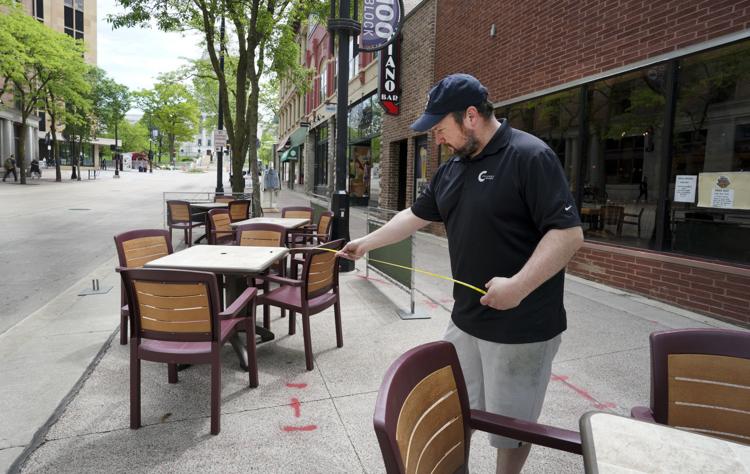 Getting a tattoo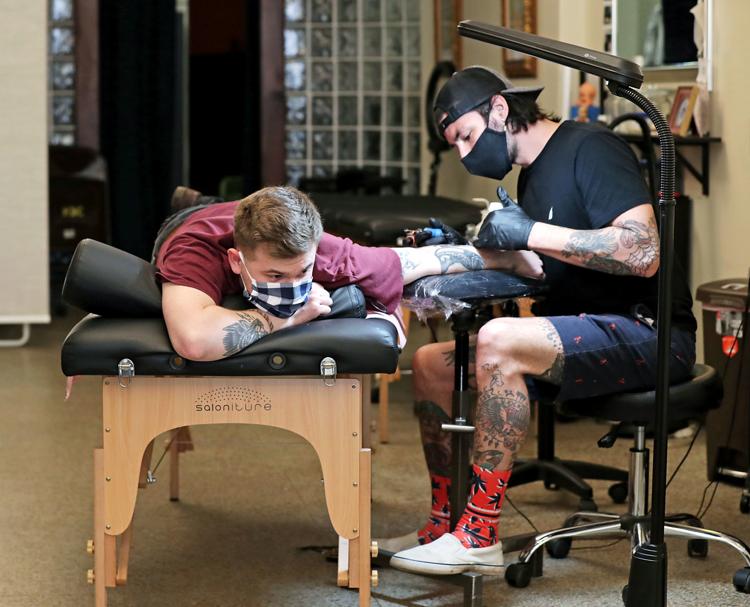 Memorial Day ceremony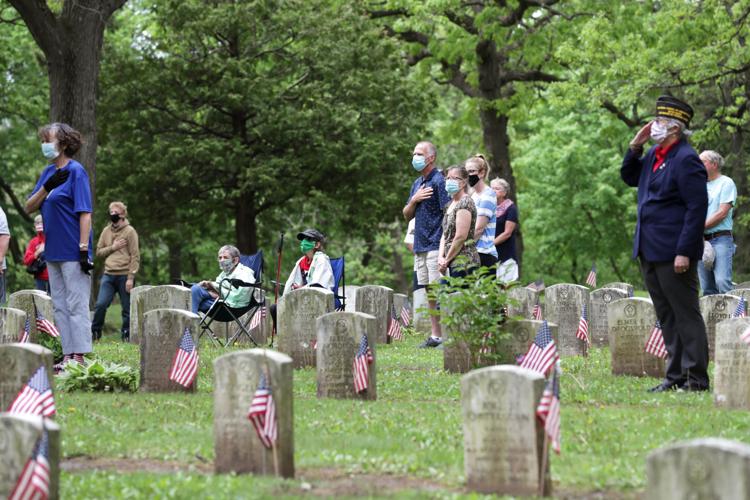 Memorial Day weekend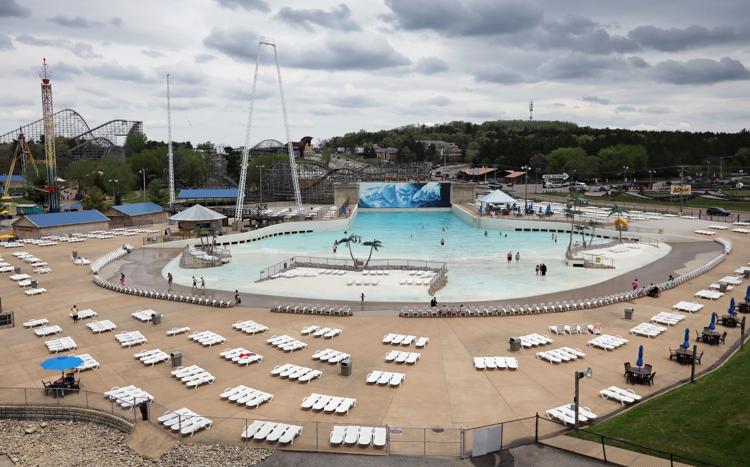 Tom Diehl, Tommy Bartlett Show not opening 2020, State Journal photo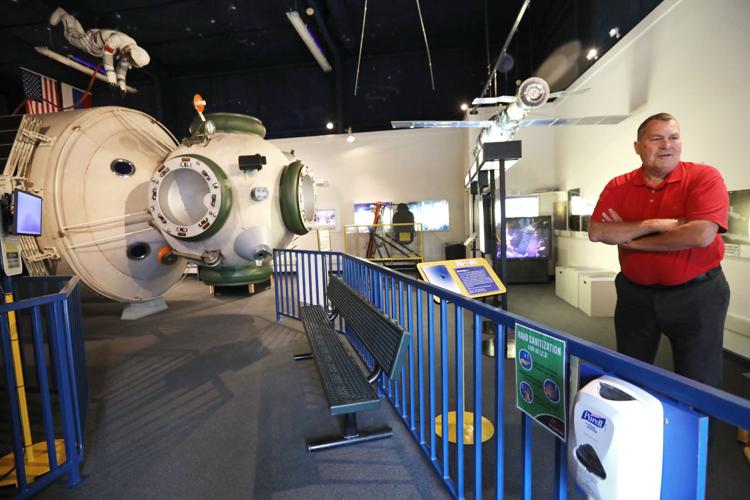 Salons Opening
Fitness openings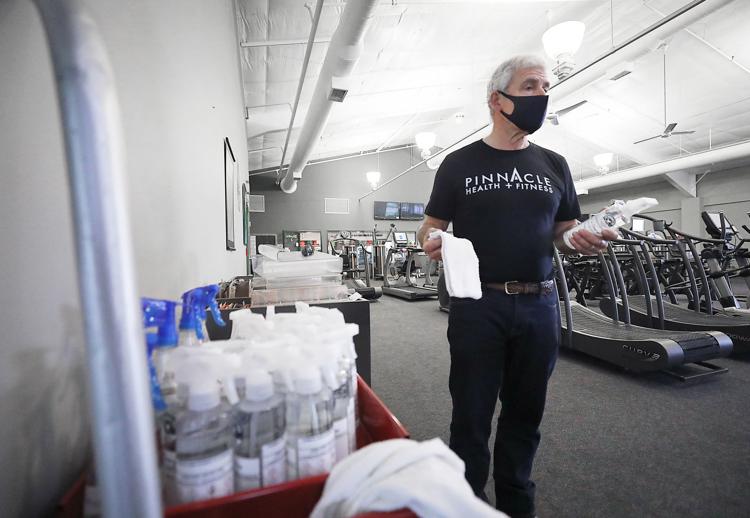 Duck Pond Drive-In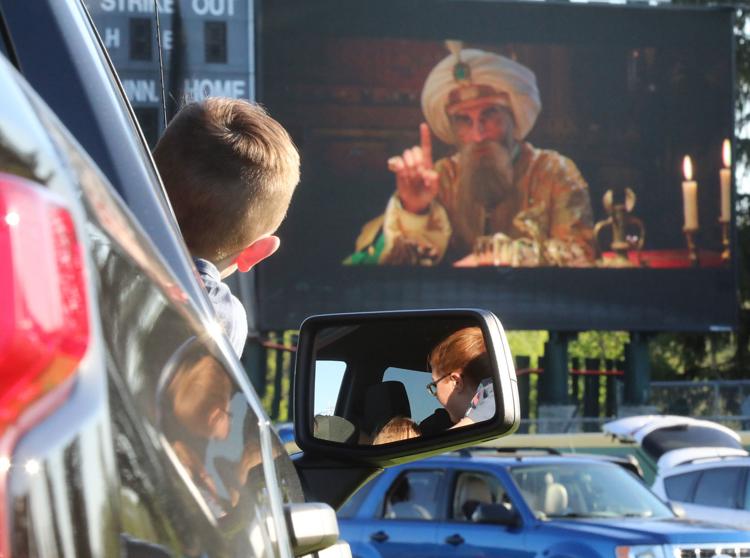 Memorial Union crowd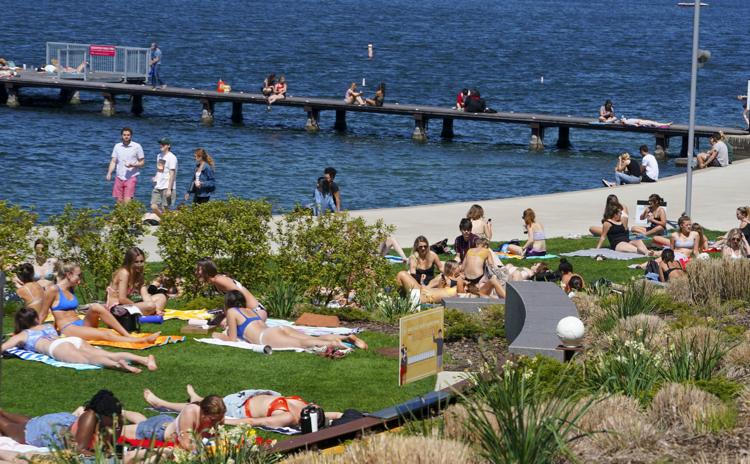 Child care at YMCA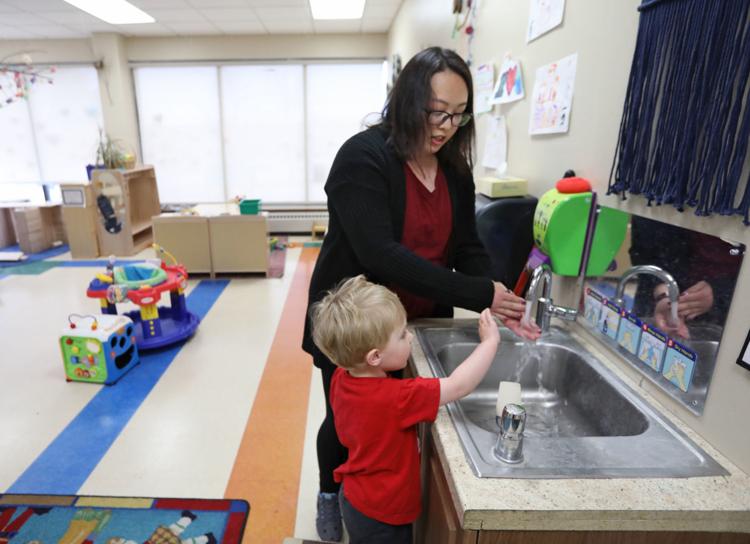 Bikers on Arboretum Drive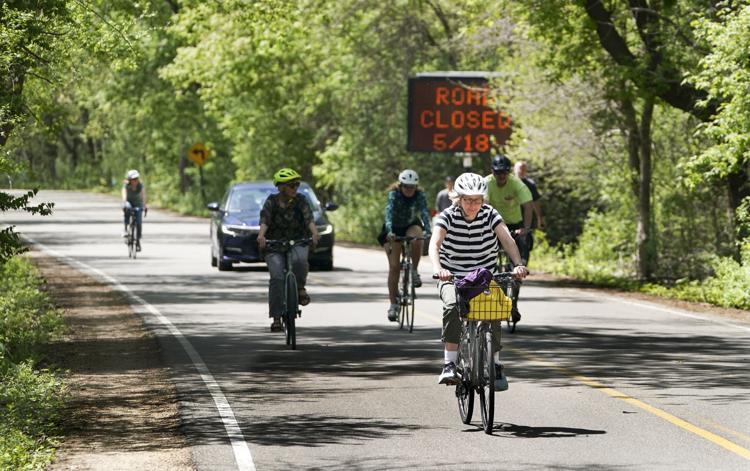 Brittingham Boats
Restaurant open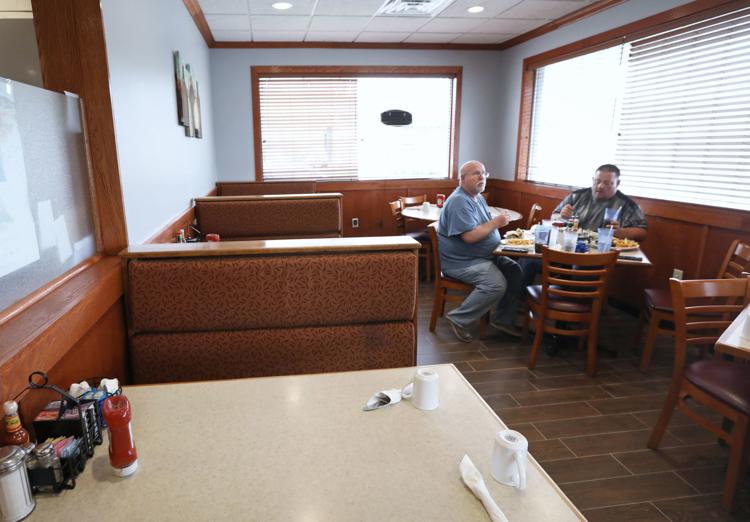 COVID-19 businesses reopen
Restaurant, bars reopen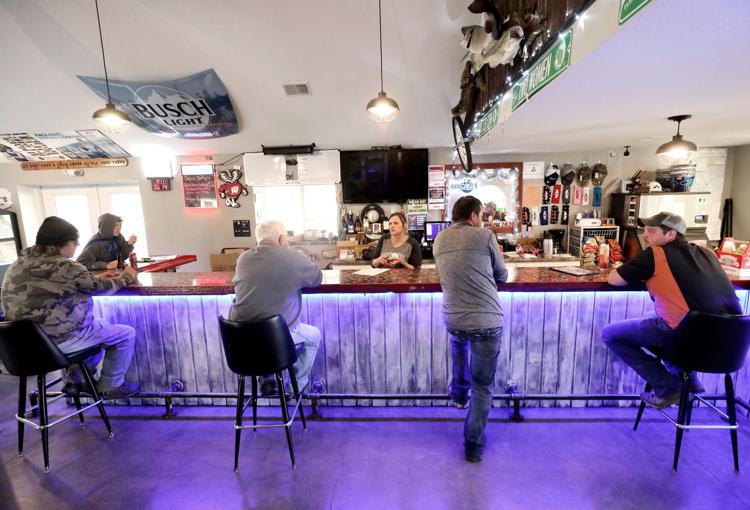 Dentist with patient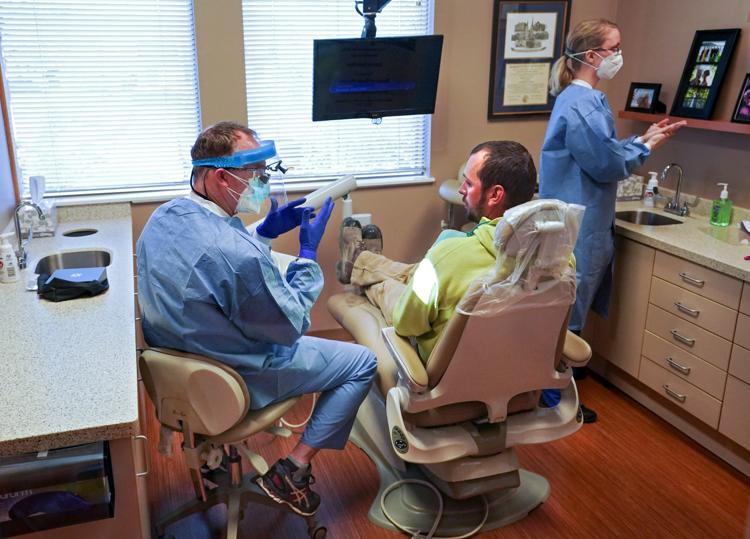 Dane County institutes order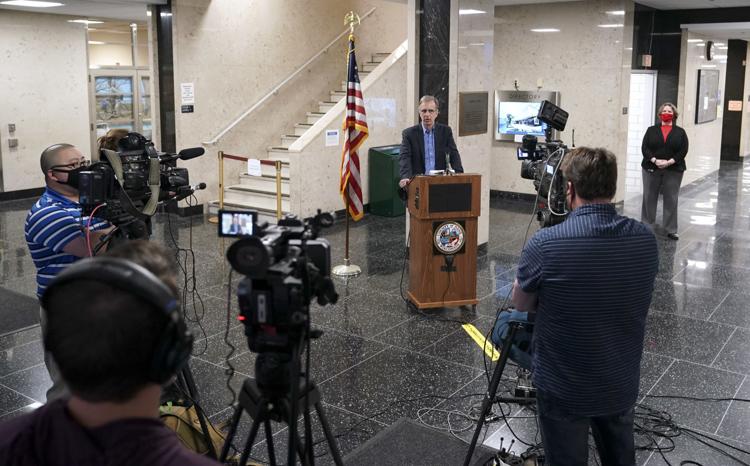 Carry-out food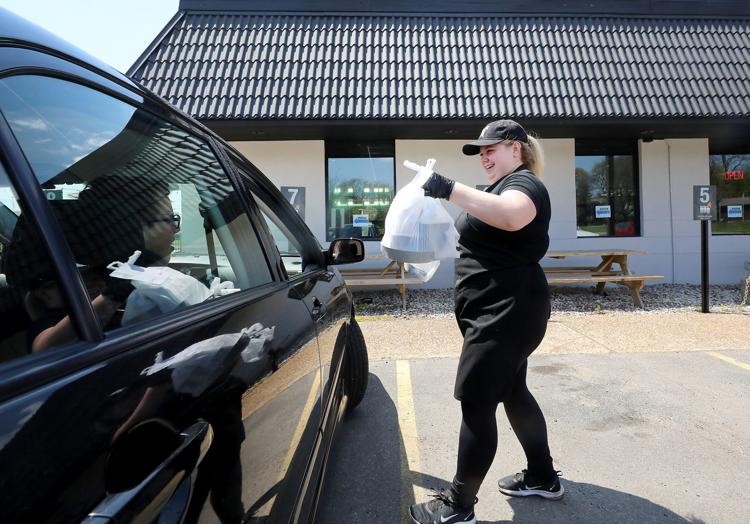 Small retailers reopening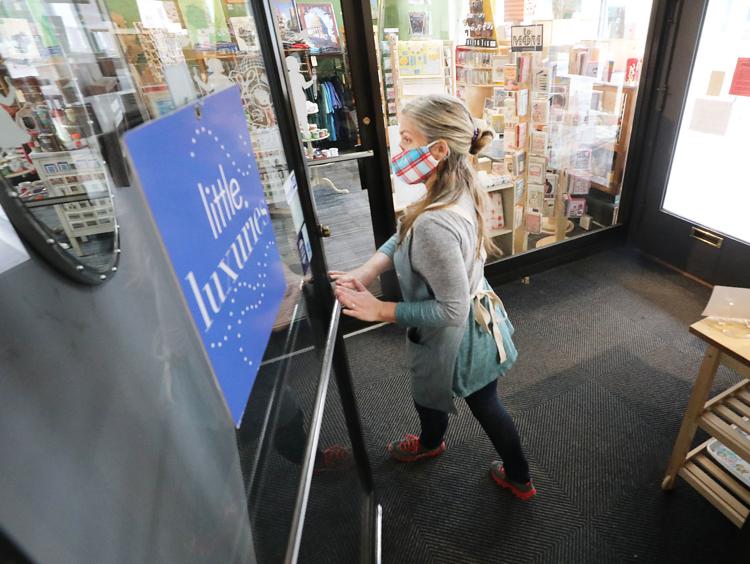 Shoe store reopening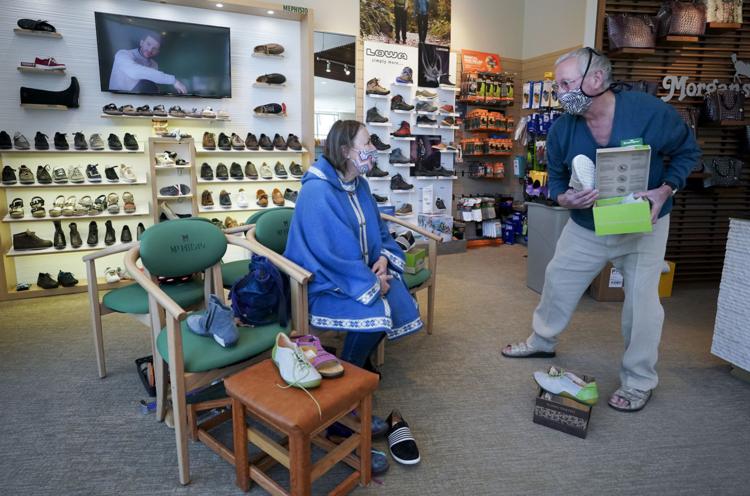 COVID 19 testing site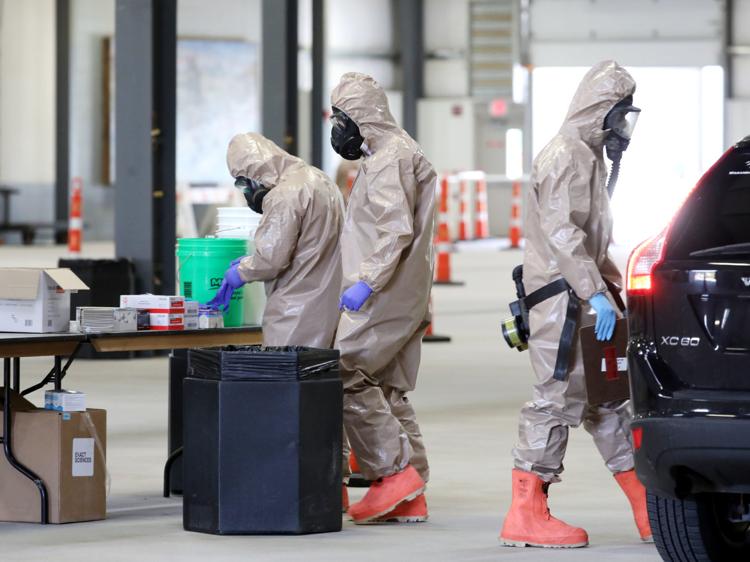 COVID 19 testing site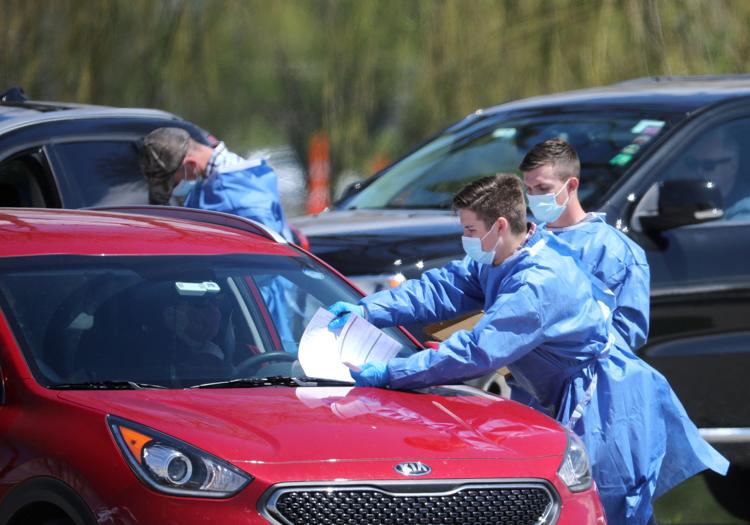 UW-Madison virtual graduation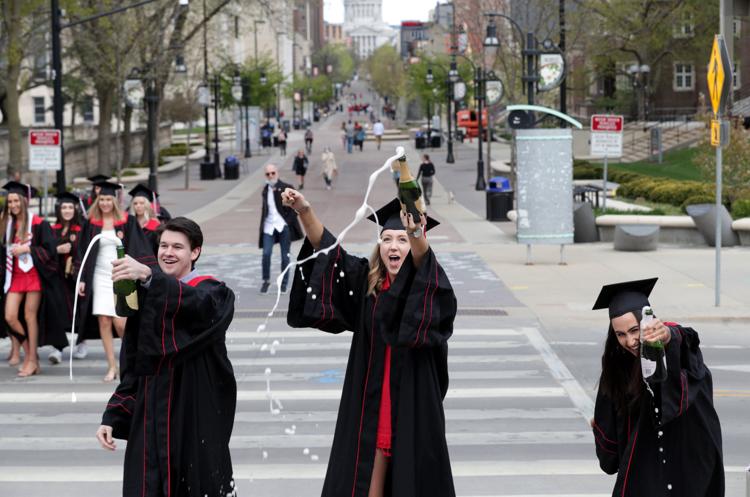 Monona Library Curbside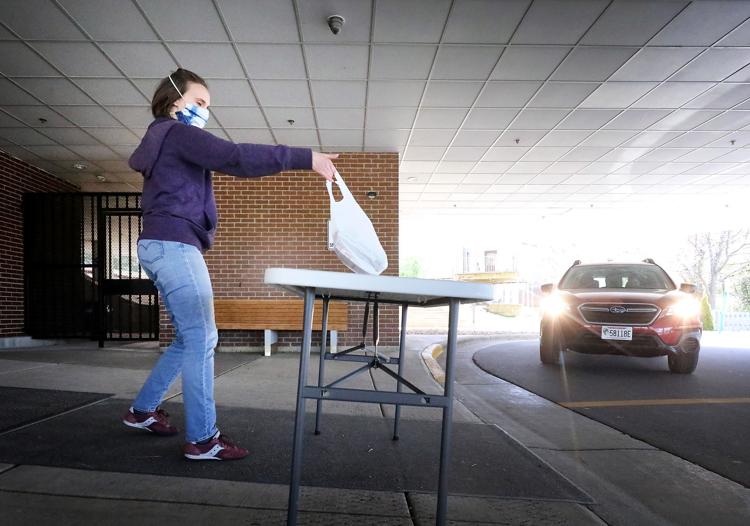 COVID-19 meat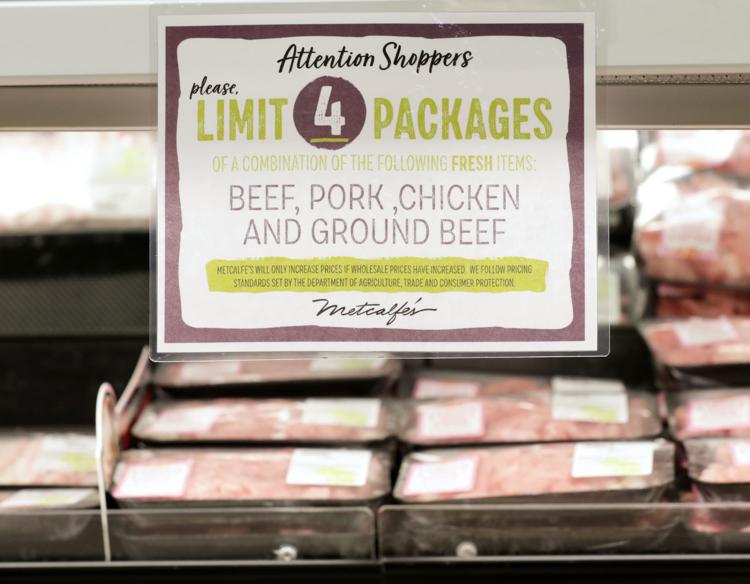 Homeless in parks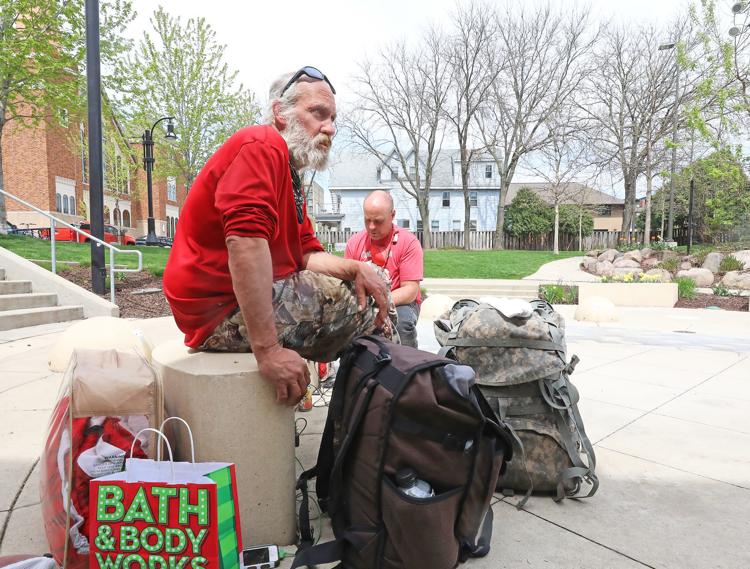 UW Commencement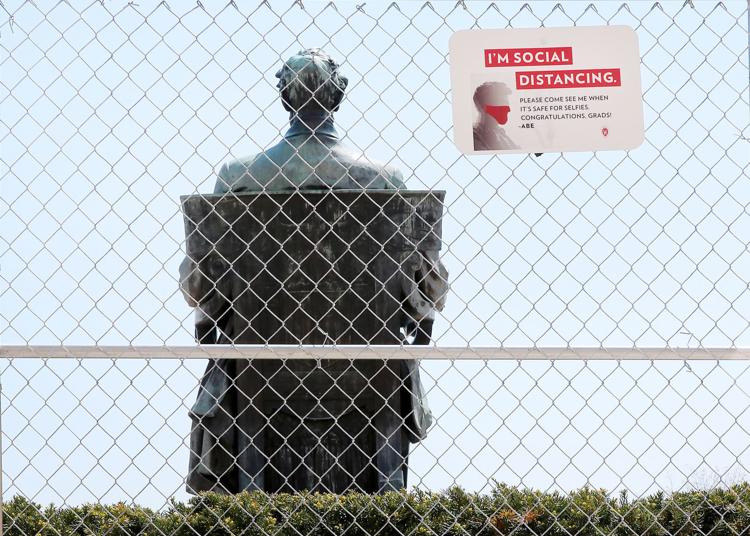 River Food Pantry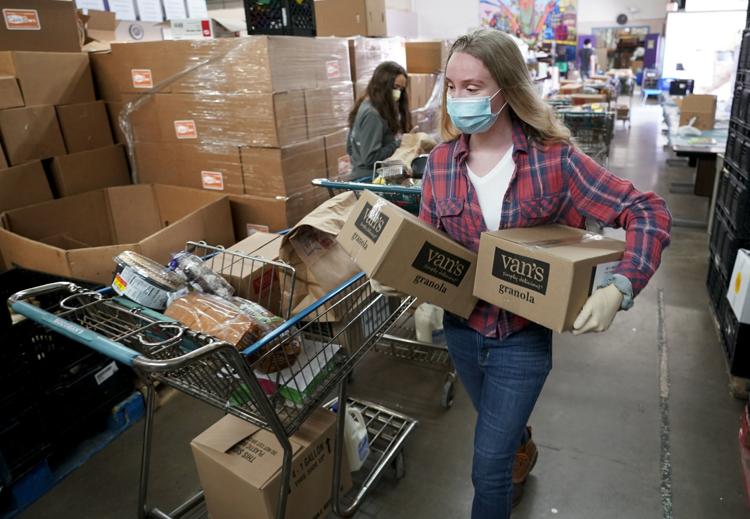 Dane County tourism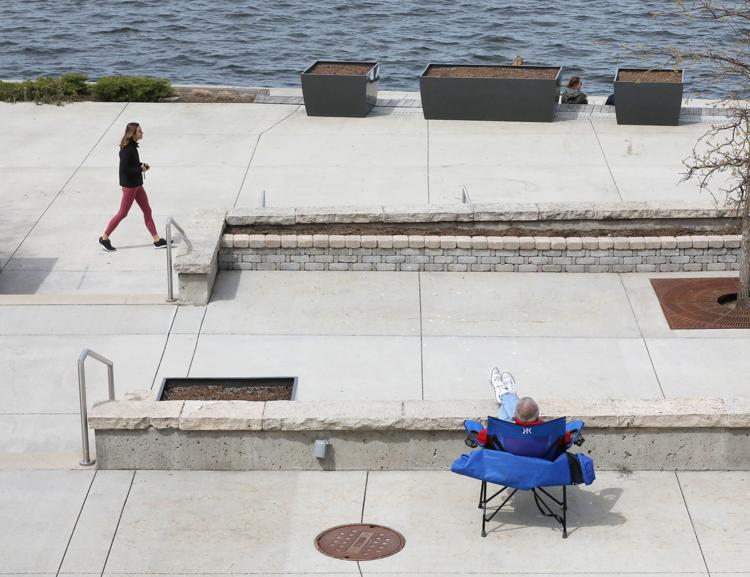 "Outside Looking In: A Drive-Thru Exhibition"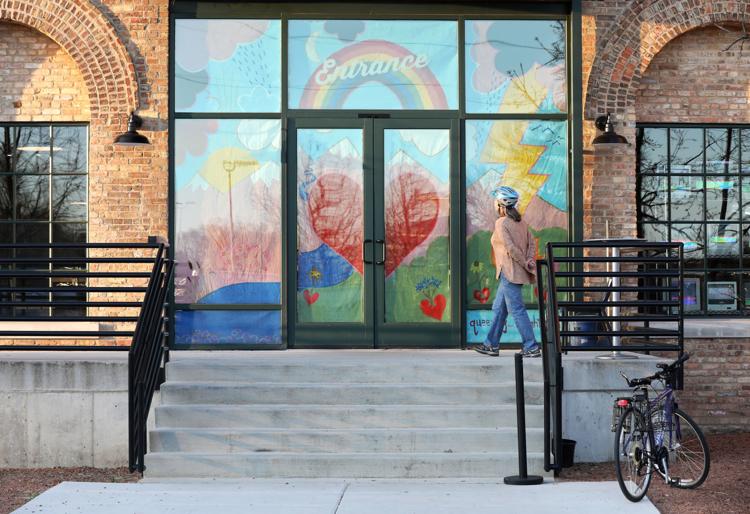 COVID-19 Menards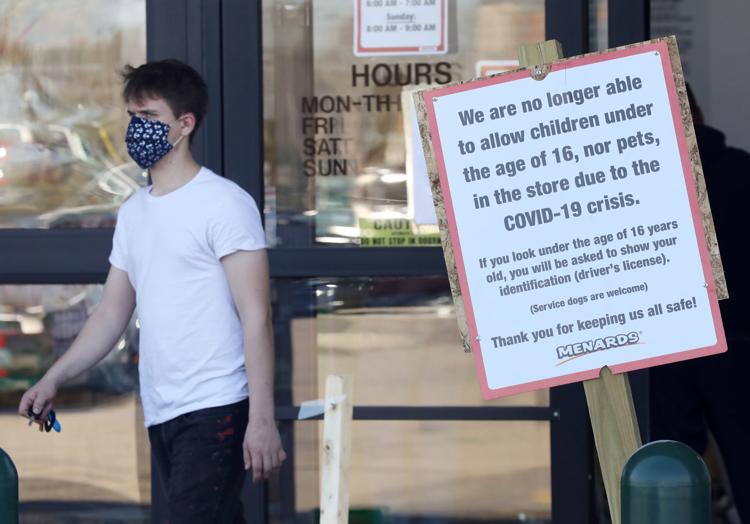 Covid Assembly Hearing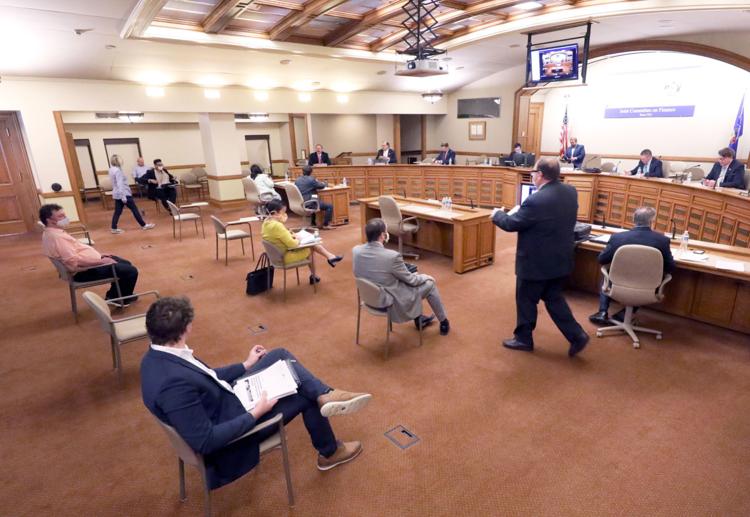 UW furloughs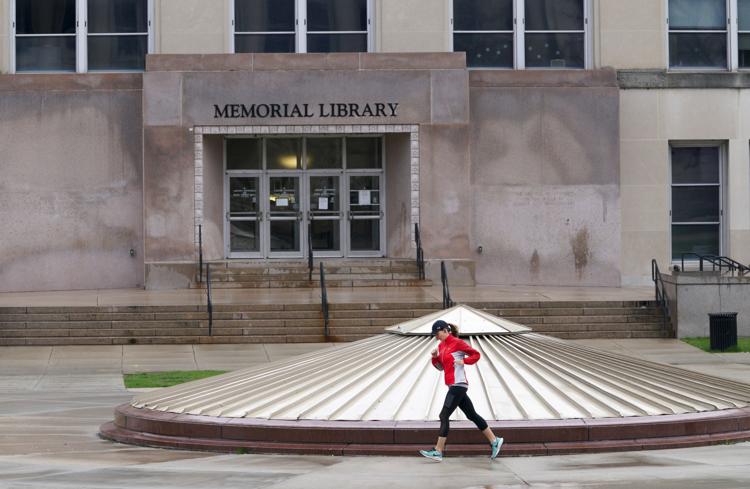 Stay safe, Badgers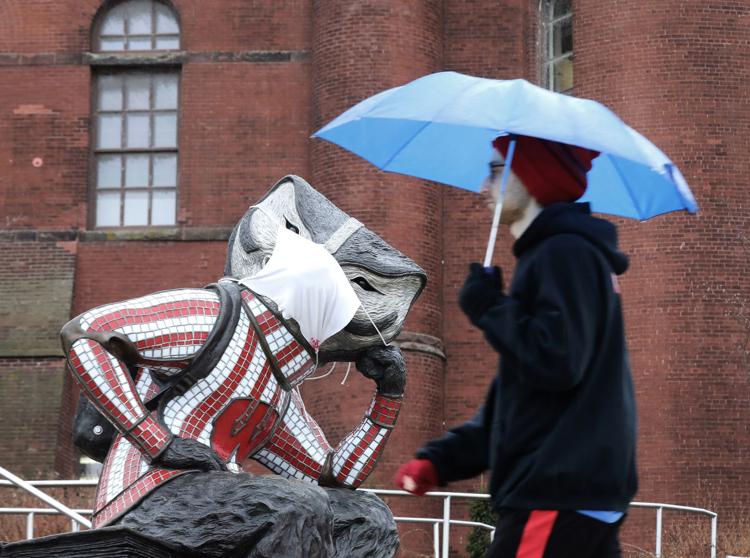 Celebrating 103 - From a distance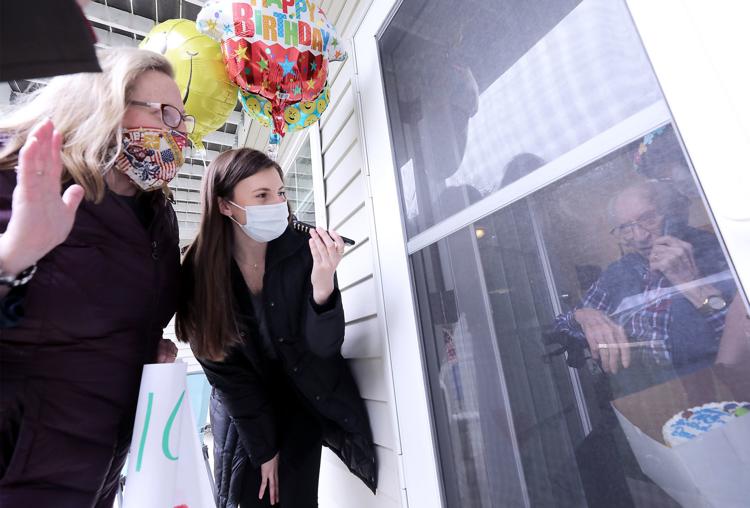 COVID-19 protest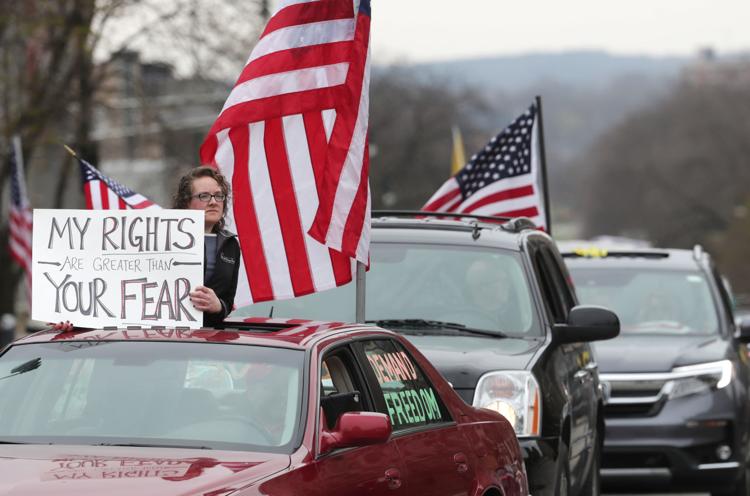 COVID-19 candle installation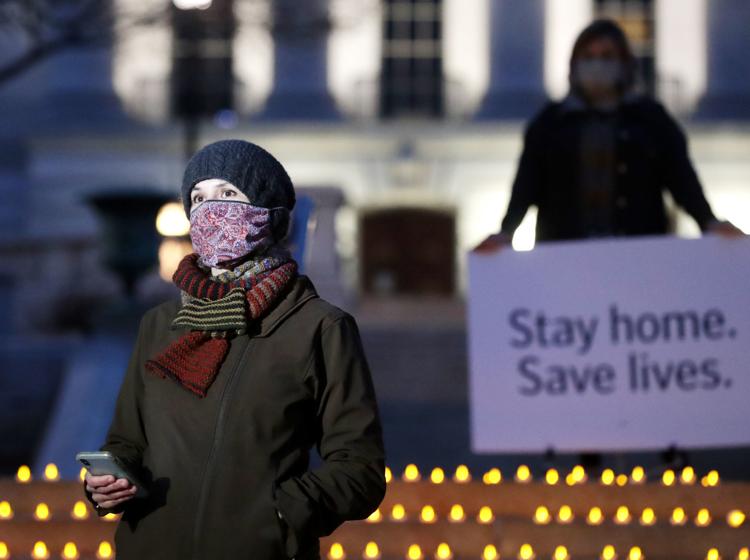 COVID-19 candle installation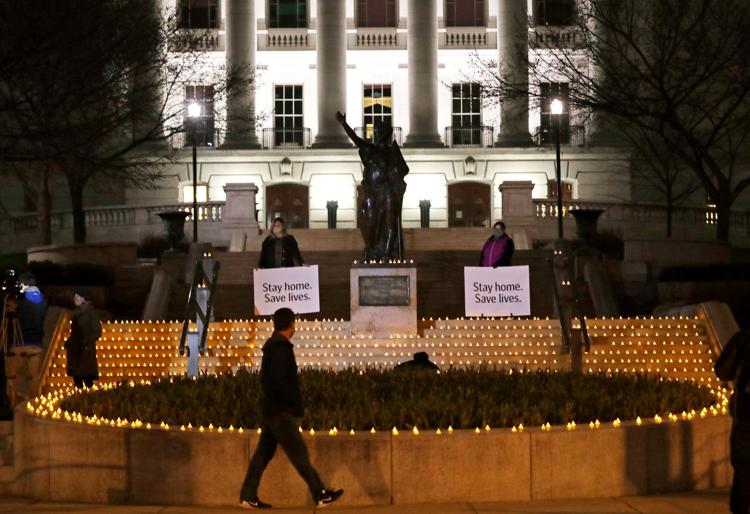 A fishing opener amid COVID-19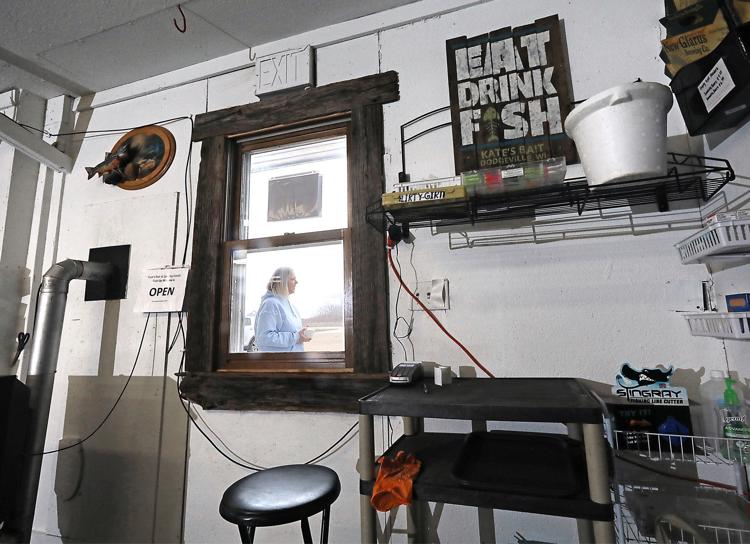 COVID-19 UW-Madison students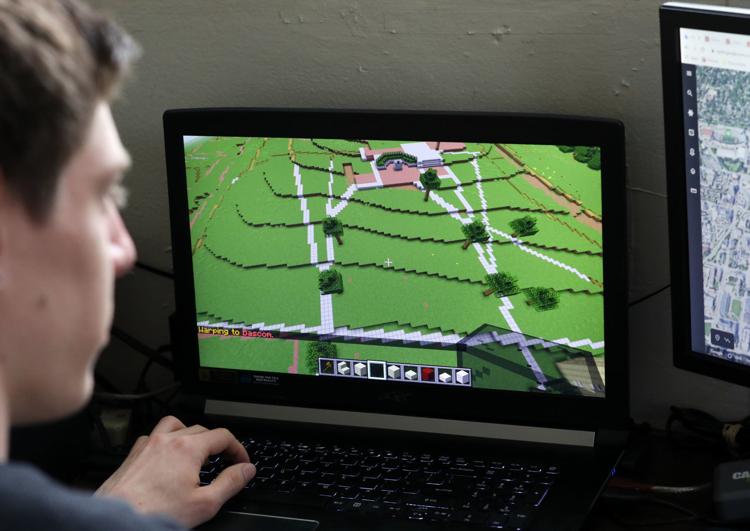 Covid Public Employees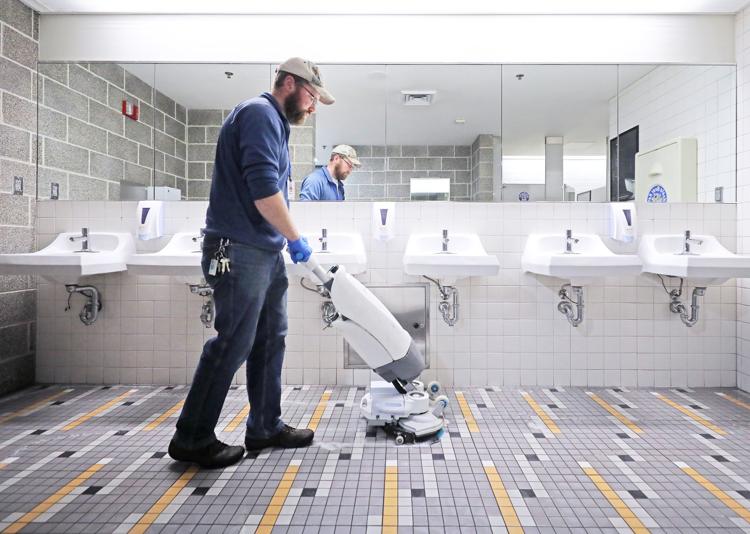 Act of Appreciation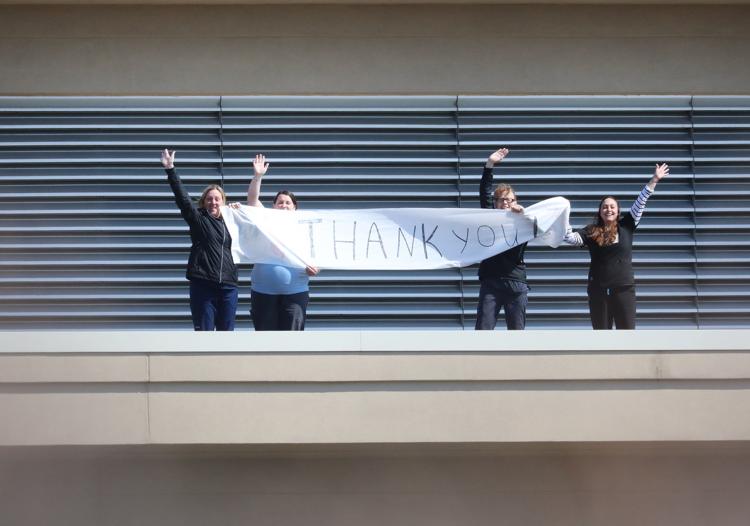 Brazelton with video screen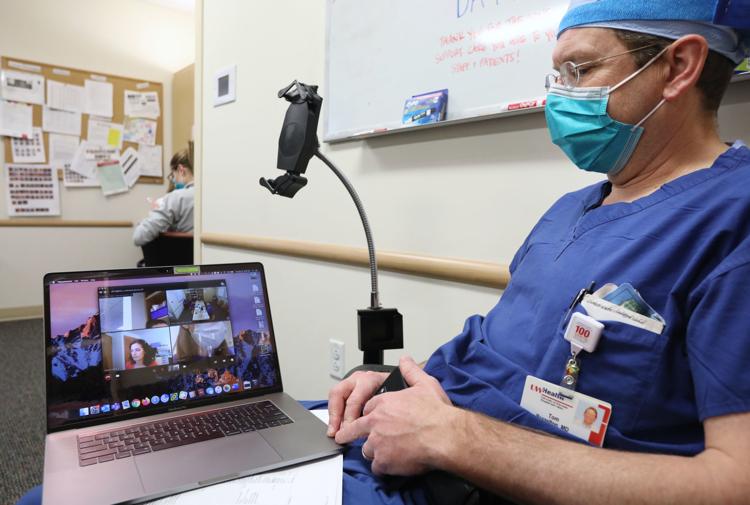 Saris stays busy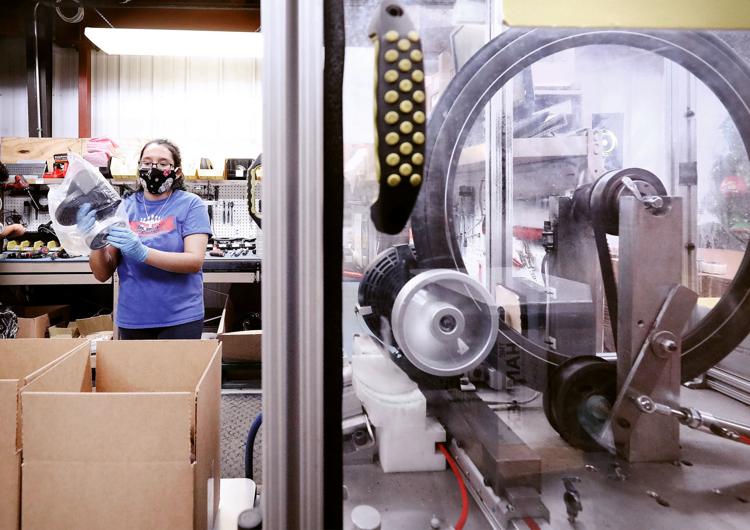 Absentee ballots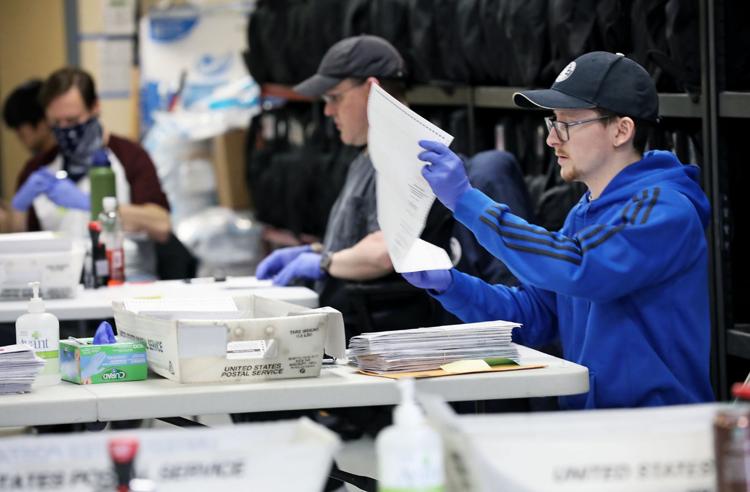 UW Covid Testing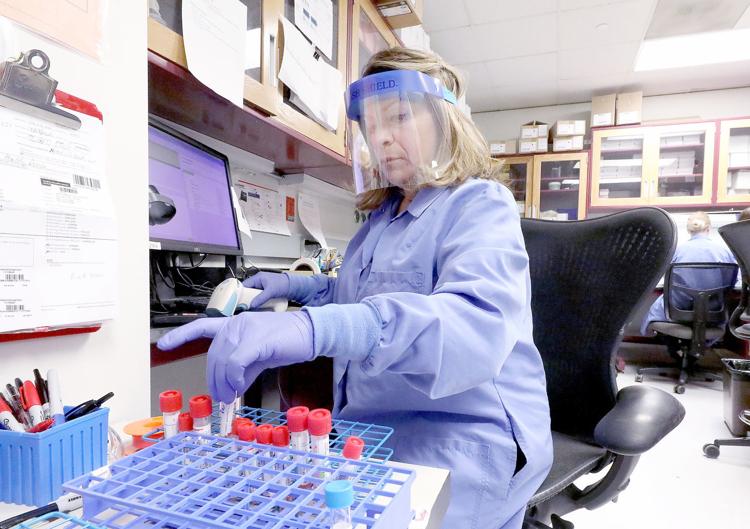 Covid State Parks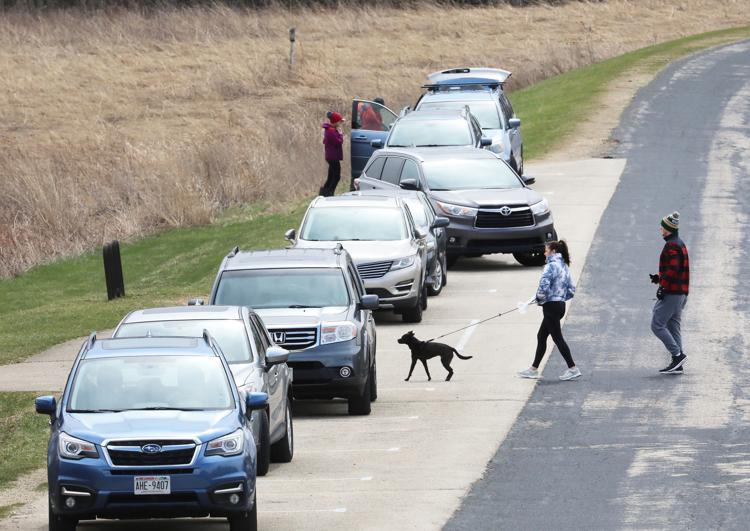 Easter baskets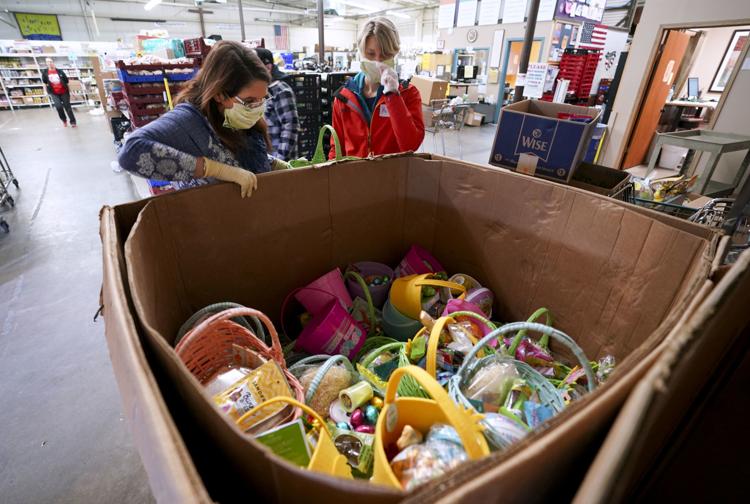 As social distancing progressed into an official order to stay in our homes, Madison has started to look more like an empty shell rather than …
Election Day with COVID-19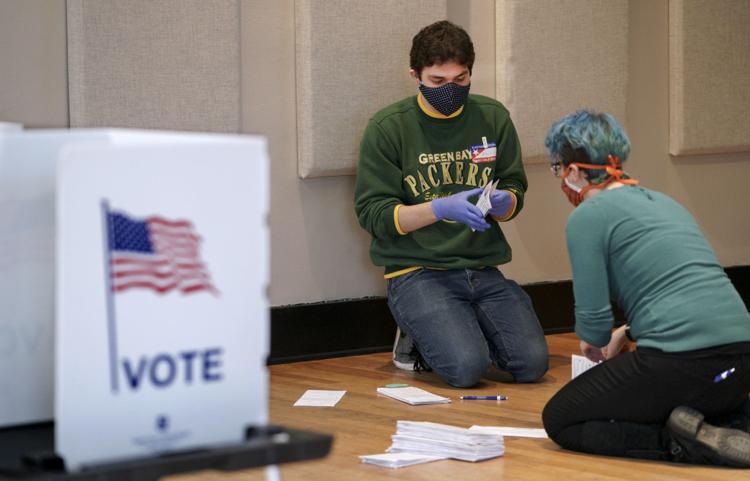 COVID-19 Journaling Project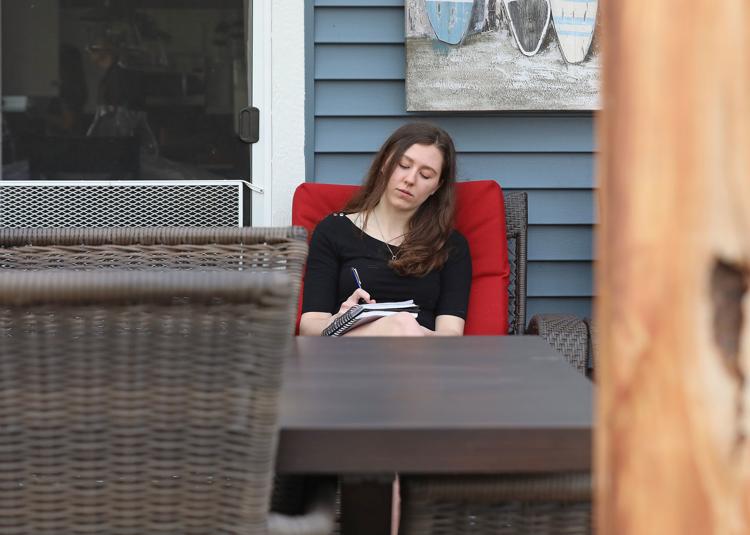 Election Day protest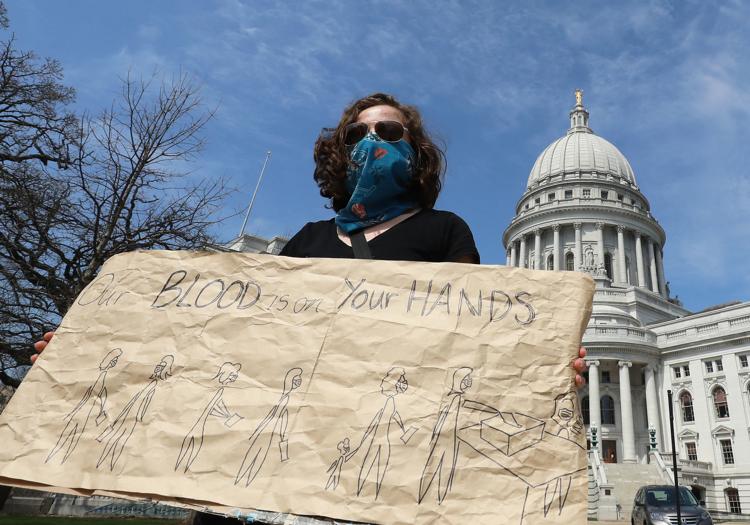 Election Day with COVID-19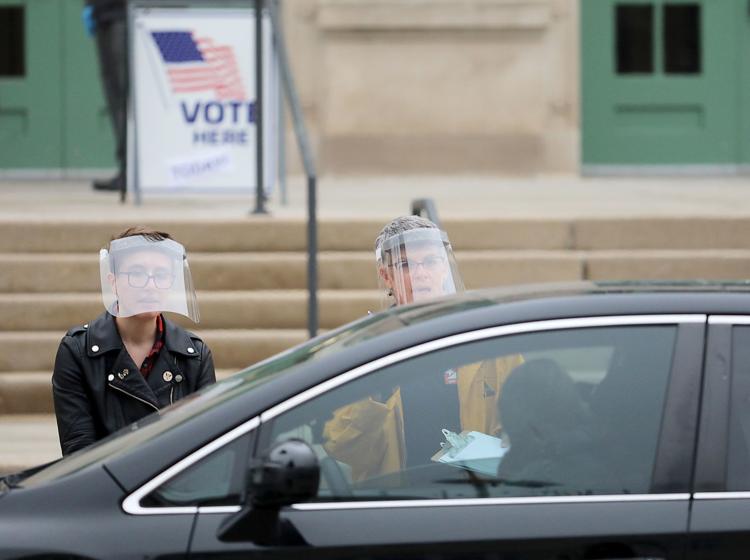 Honoring Essential Workers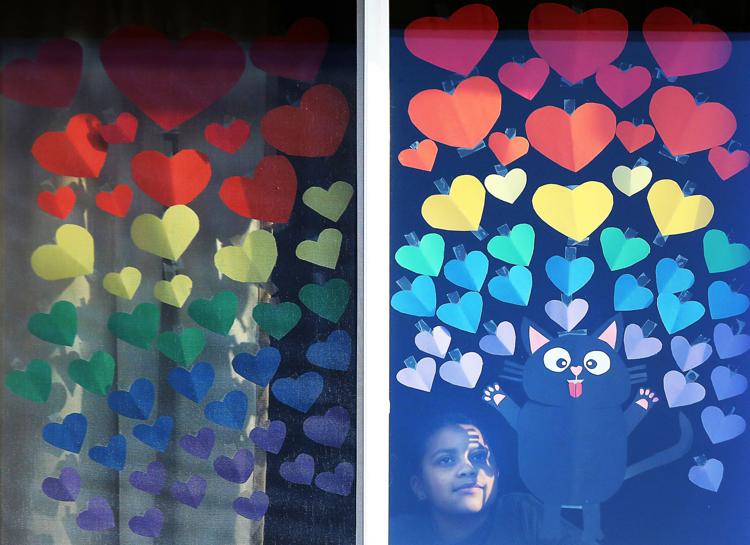 Metro Transit Butler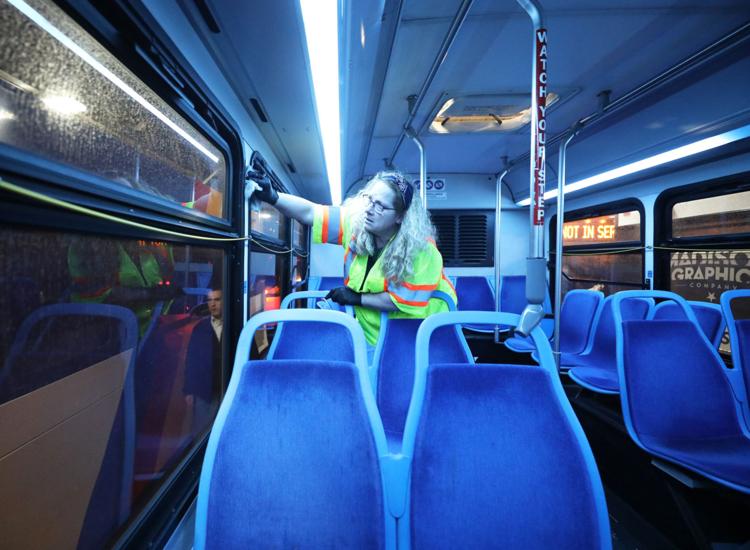 Election set for Tuesday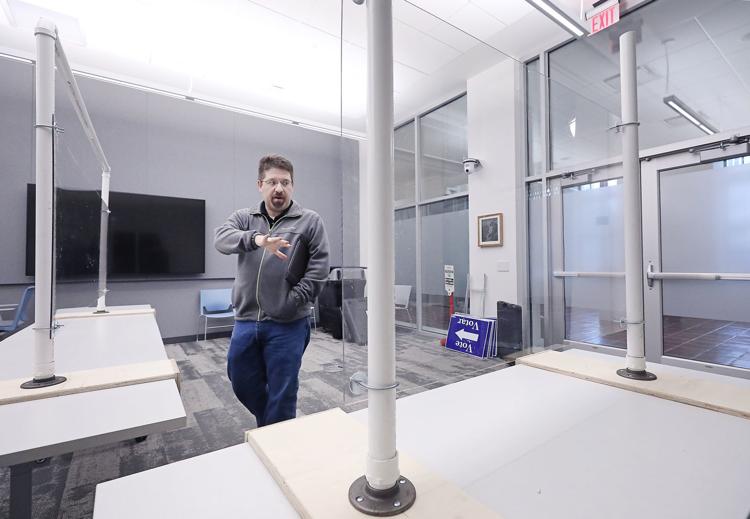 Robots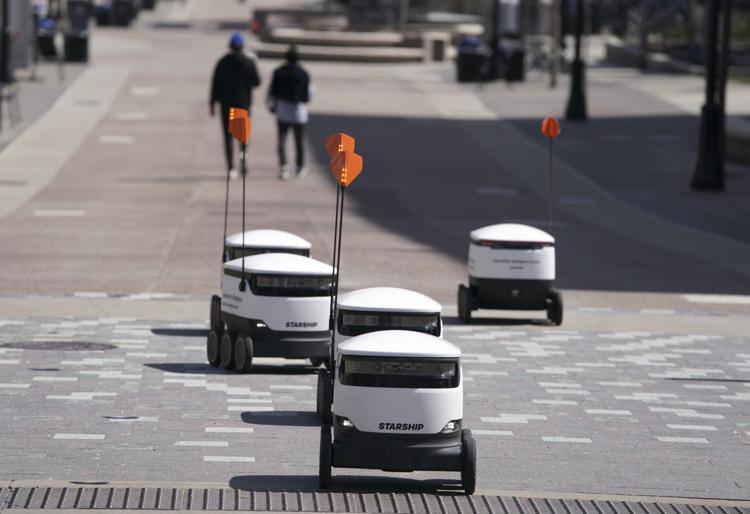 Nolan family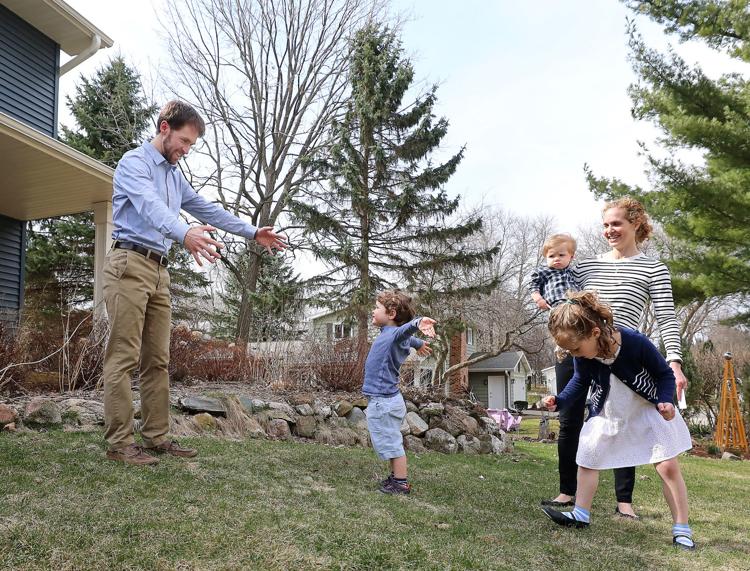 Stressed over closure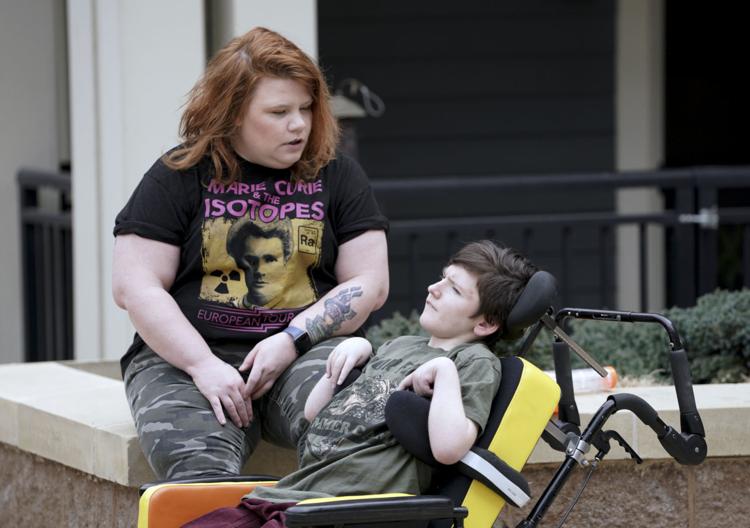 Amy Shircel, former COVID-19 patient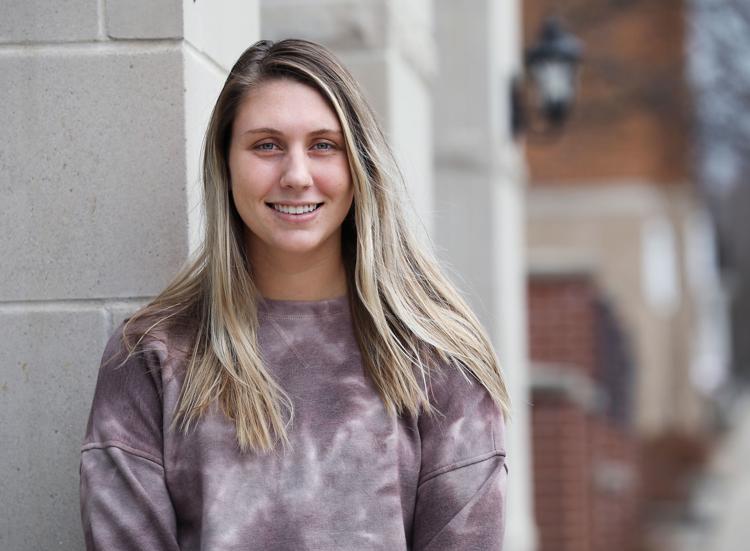 COVID-19 retail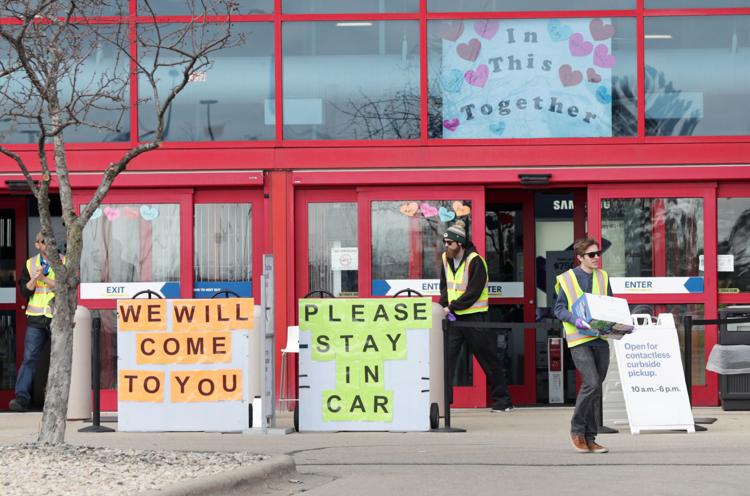 Playground closed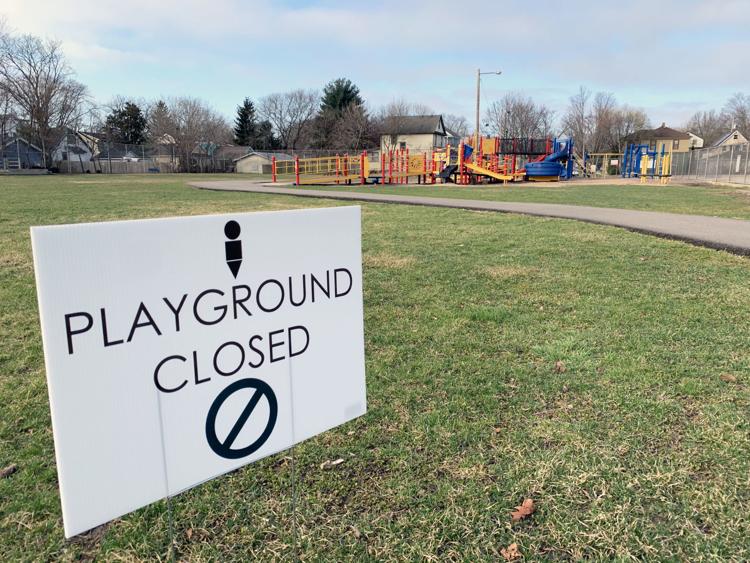 Little Library closed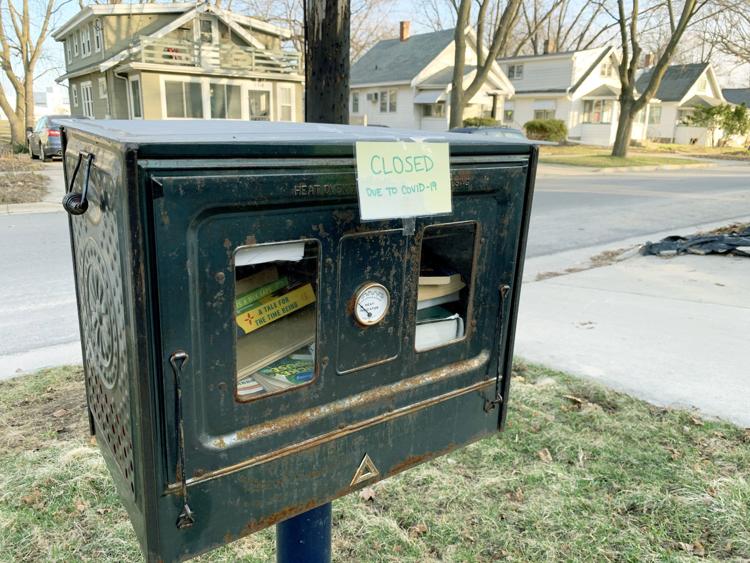 Entryway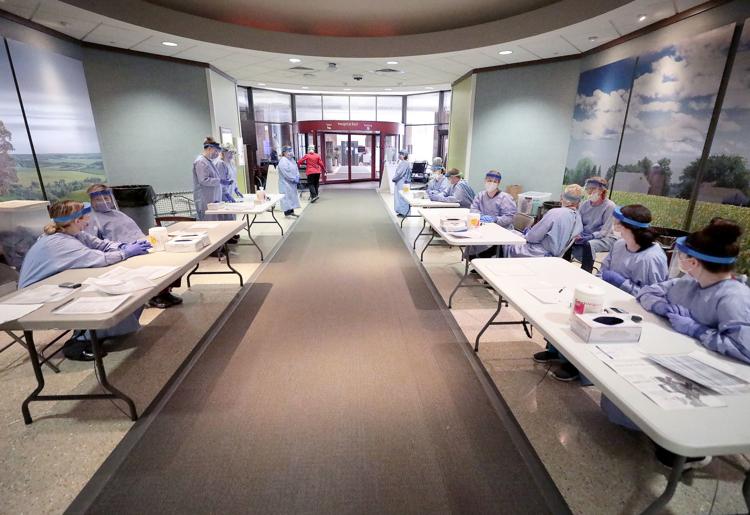 Face shields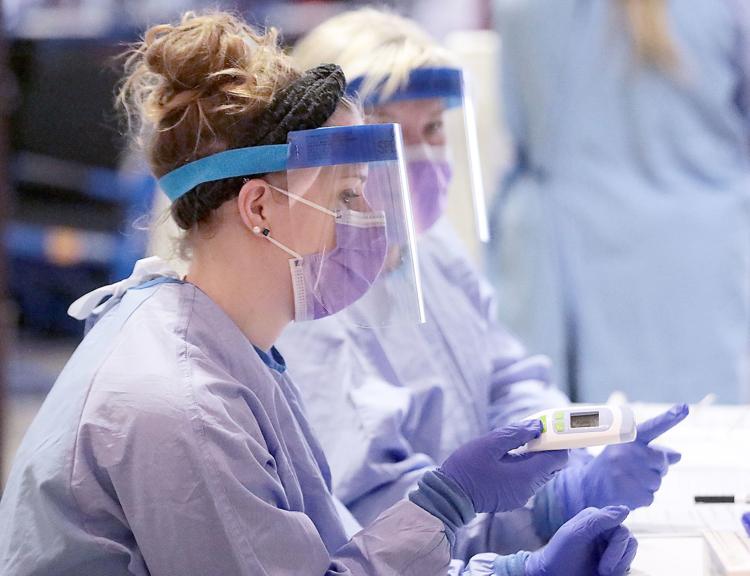 Carwash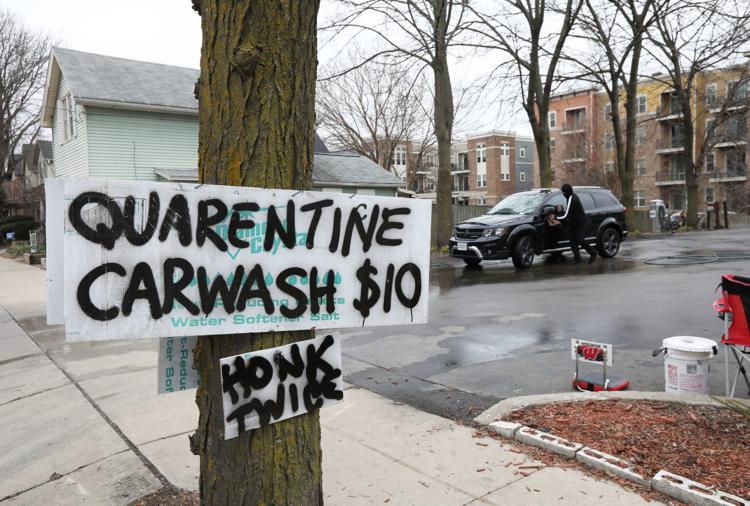 Rent strike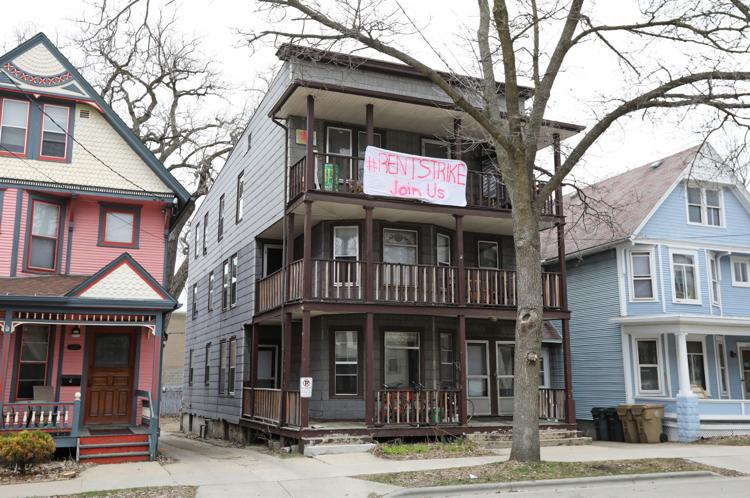 Election COVID-19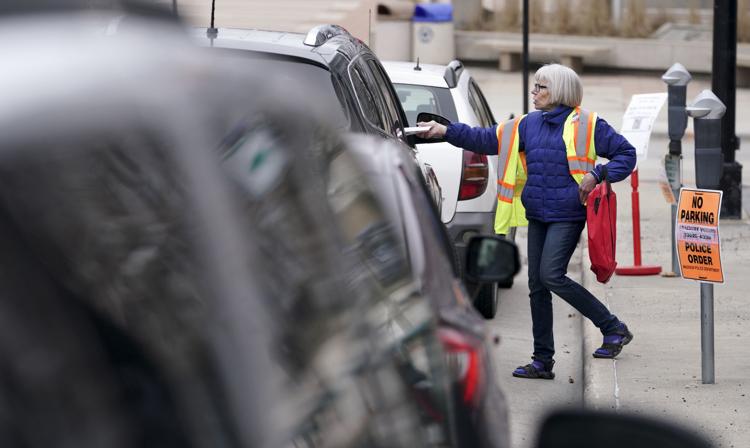 Precious Cargo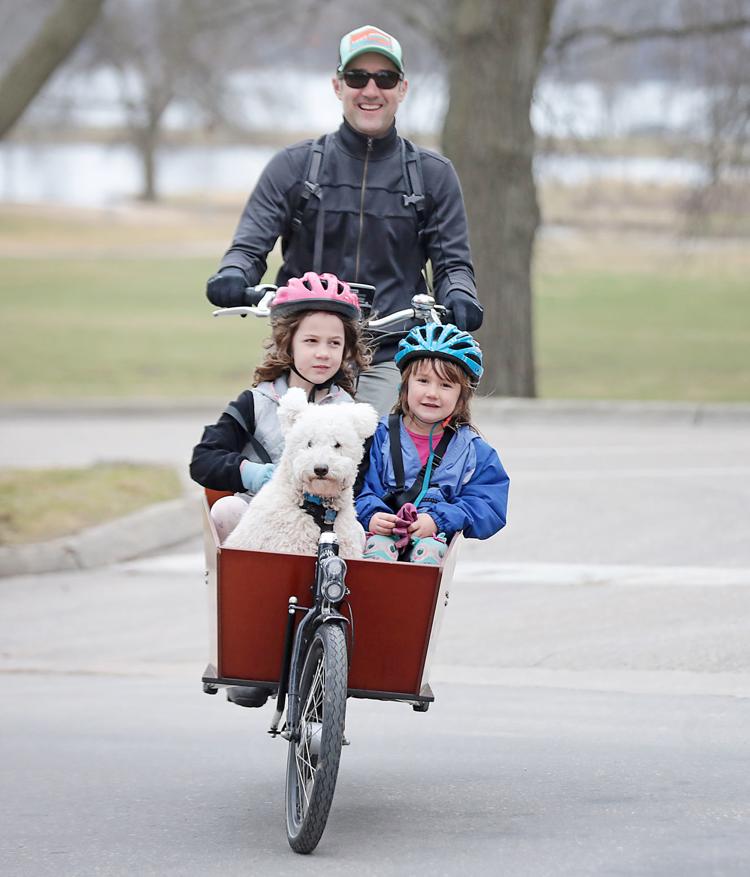 Chad Backes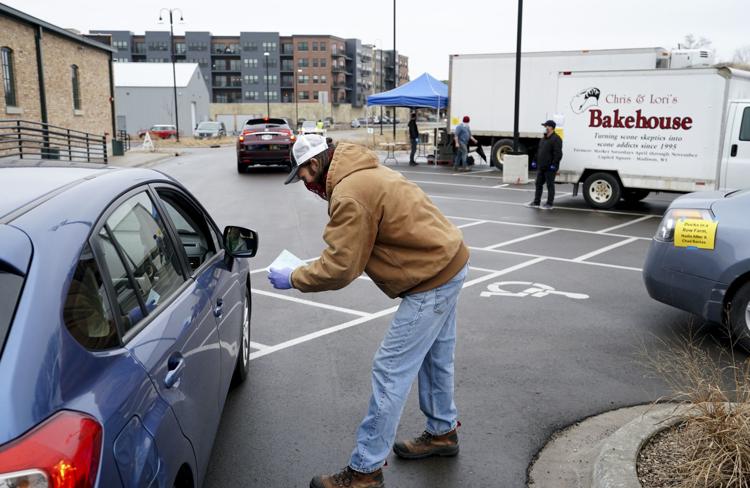 Lori and Chris Robson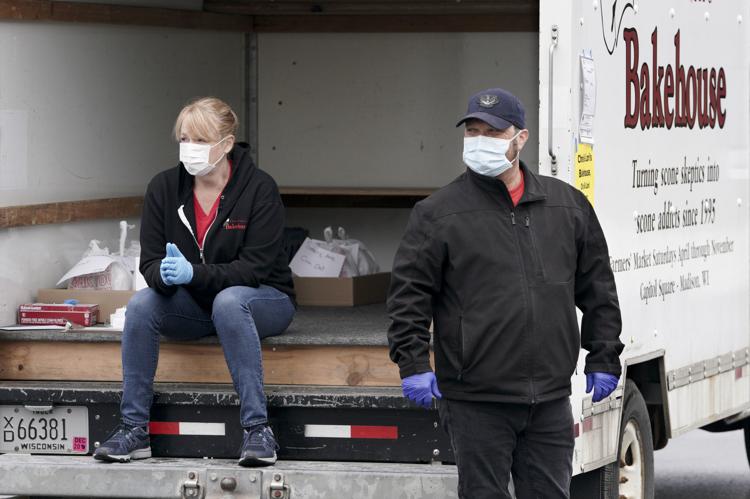 Tourism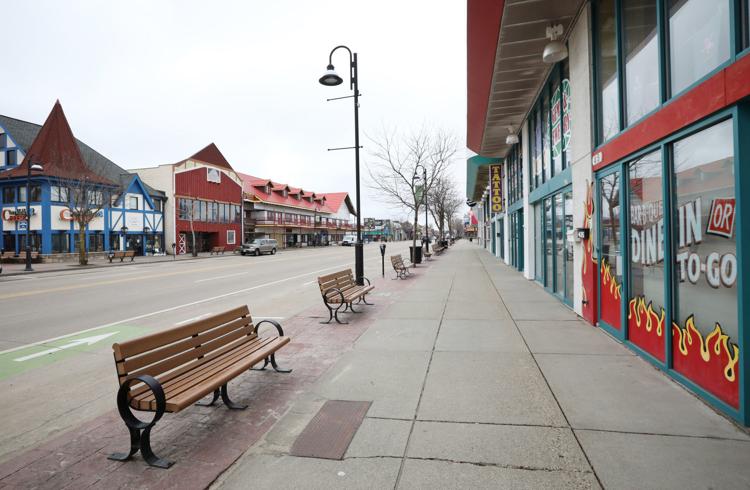 Tourism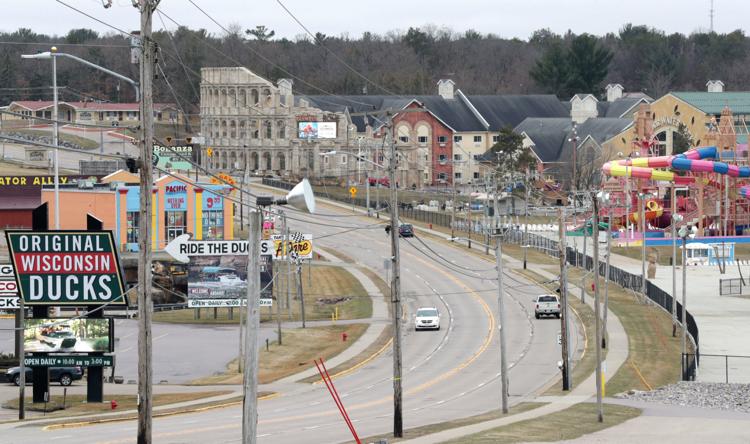 City Church live stream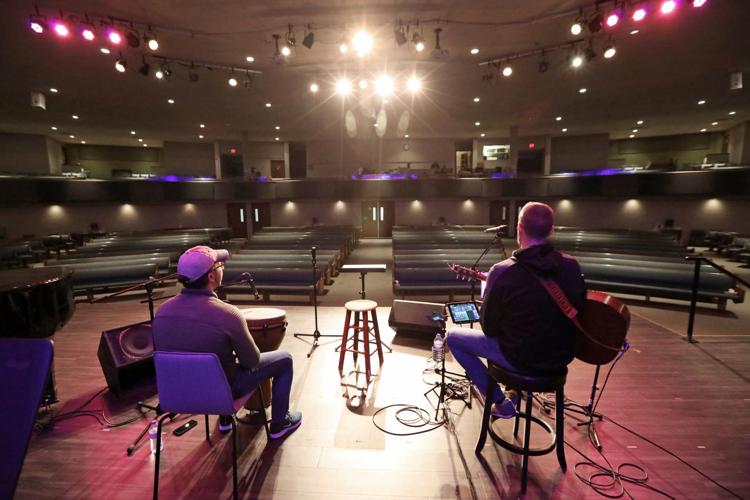 Covid Funerals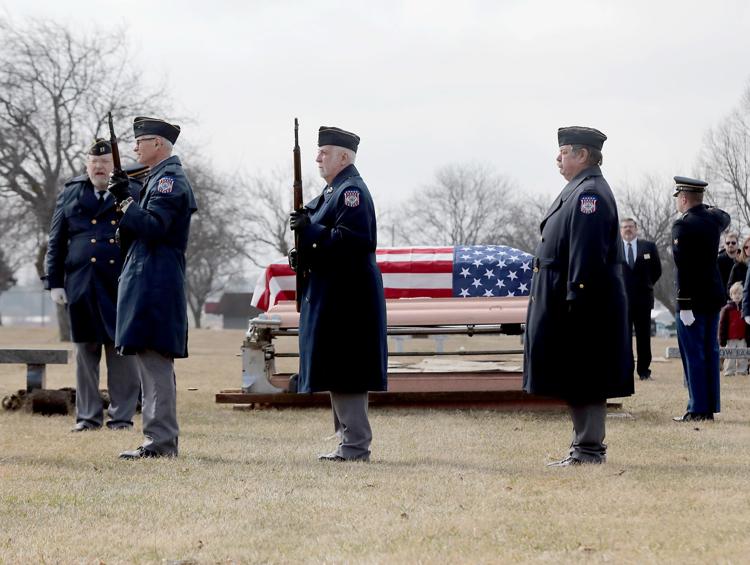 Covid Funerals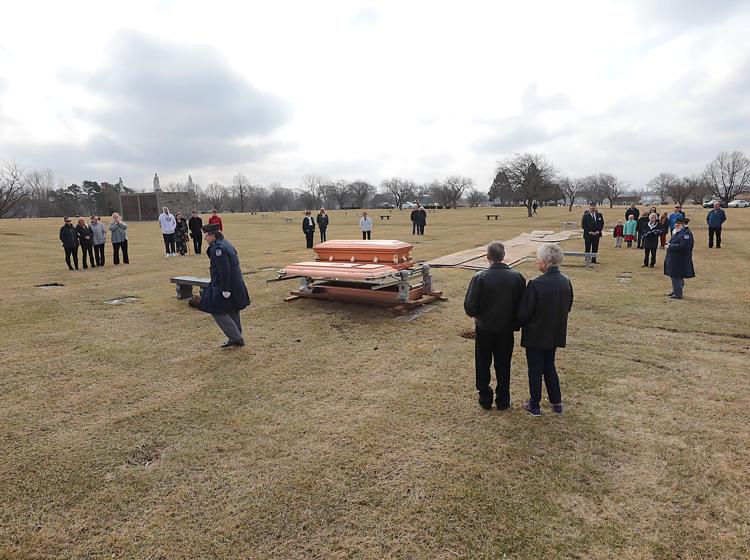 COVID-19 Sewn Masks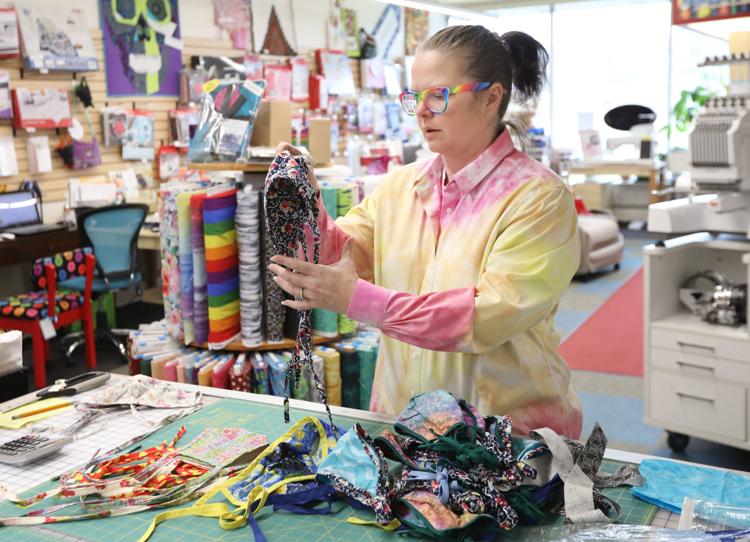 Traffic changes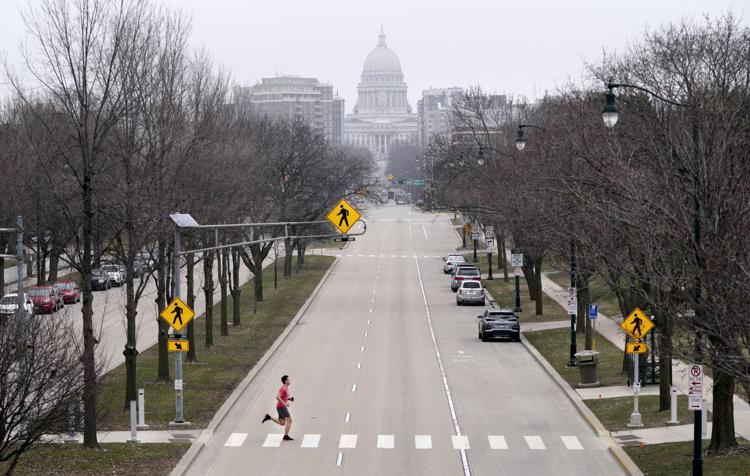 John Hicks getting a meal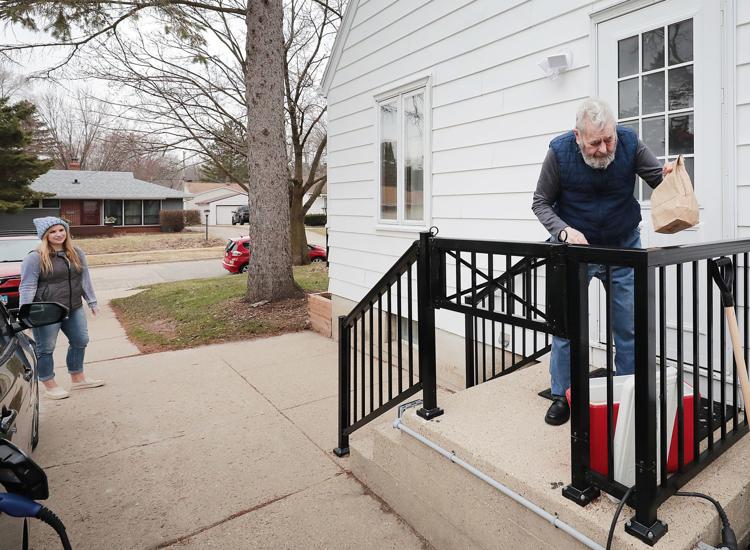 Rachel putting food in cooler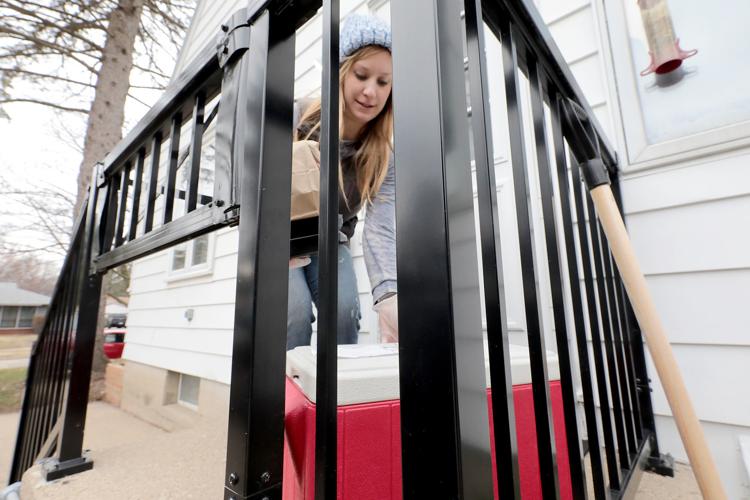 Mock Senate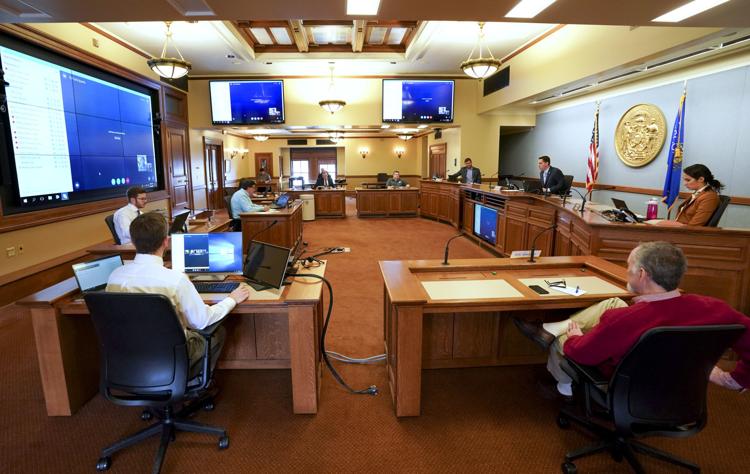 COVID-19 Ventilators 1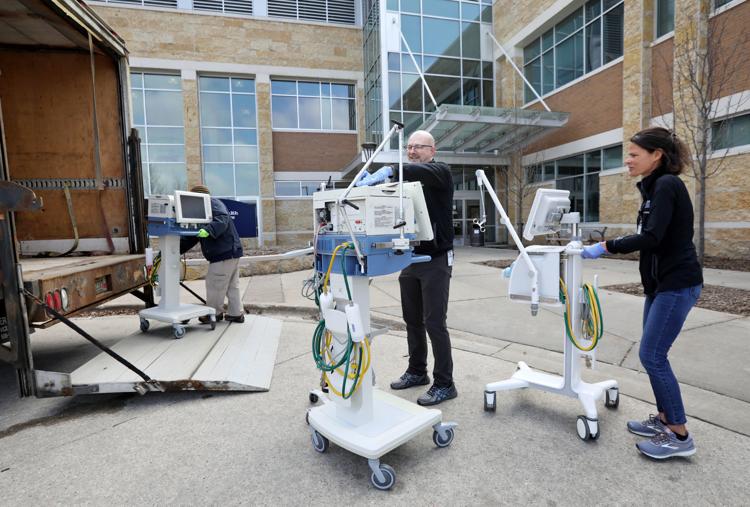 Covid Golf Courses 1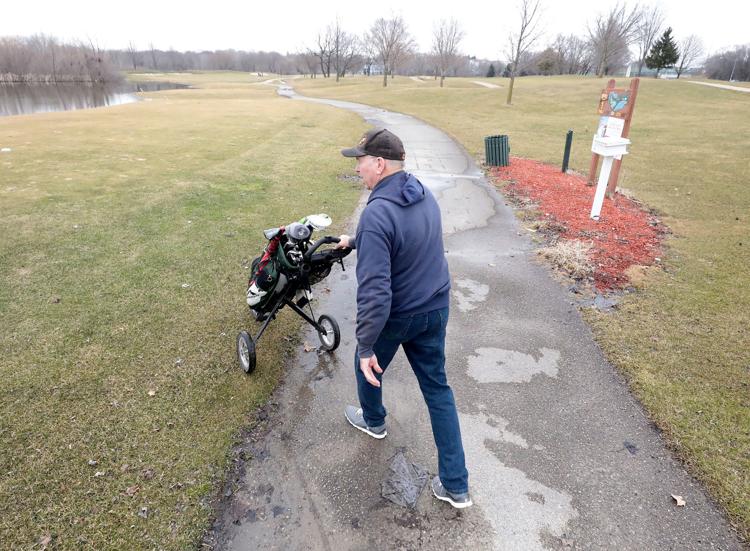 Tony Evers to order nonessential businesses to close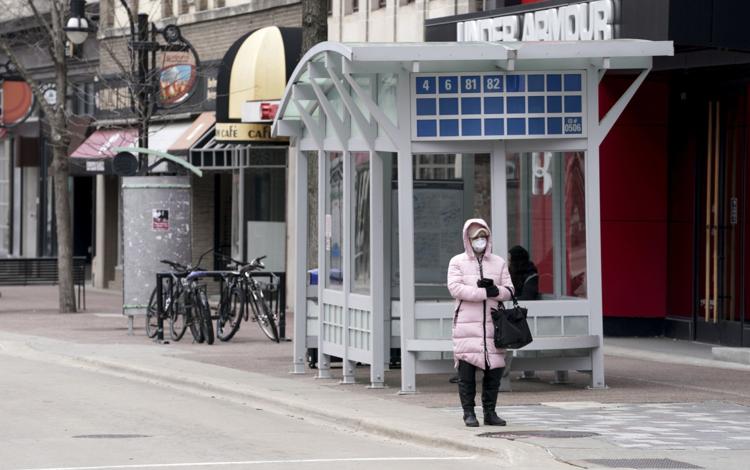 Tony Evers to order businesses to shut down to battle COVID-19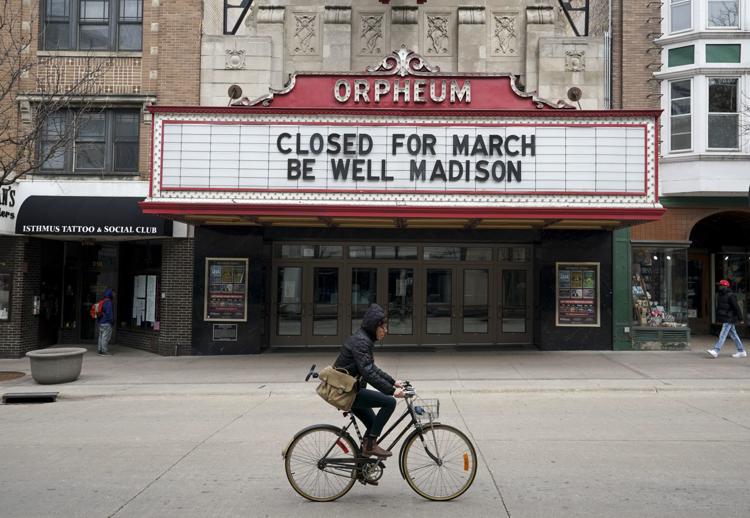 COVID-19-Bars and Restaurants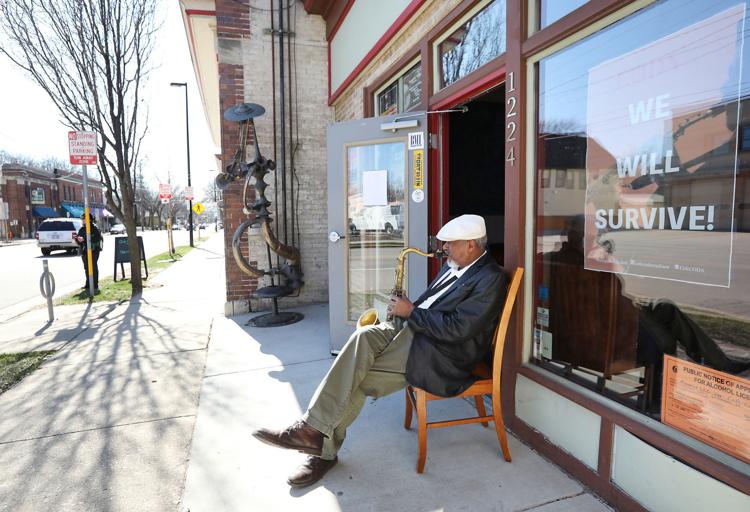 COVID-19 UW Virtual Match Day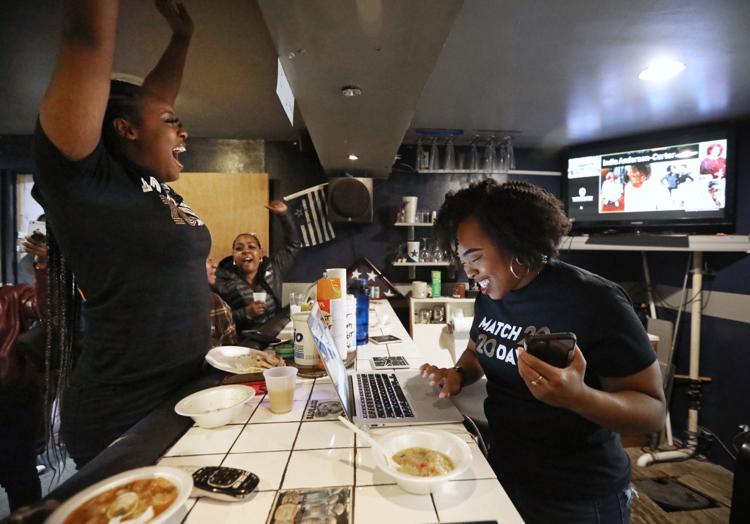 Covid State Street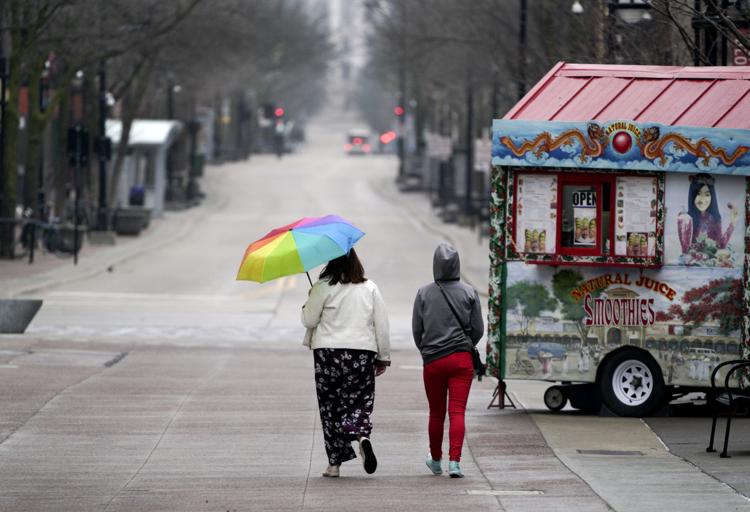 COVID-19 daycare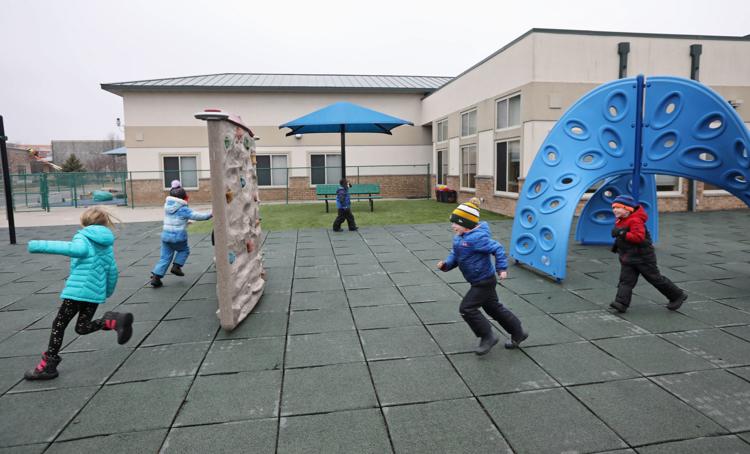 COVID-19 daycare
Barber Sherman Plaza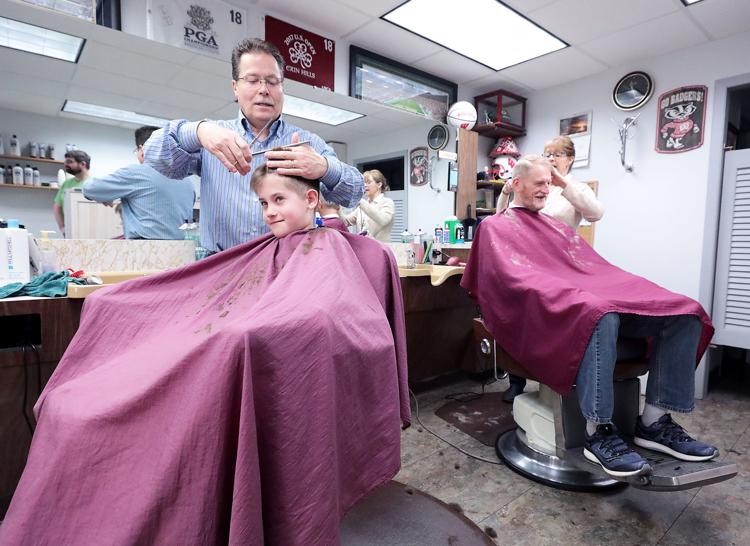 COVID-19 schools
COVID-19 schools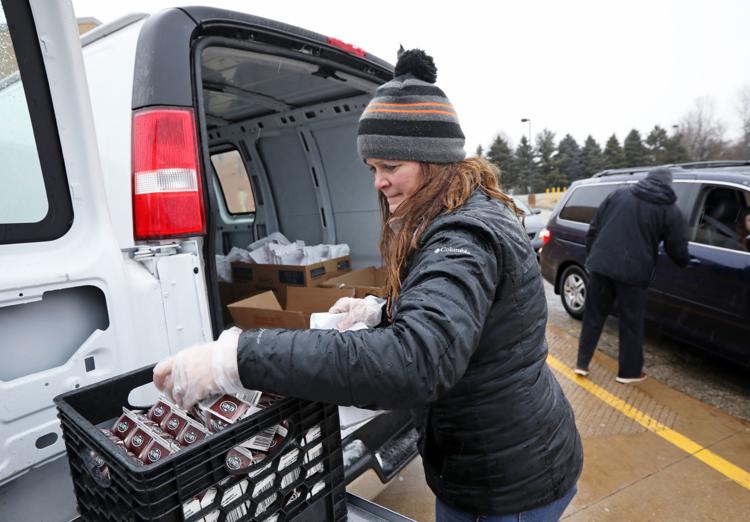 UW Moving to Online Only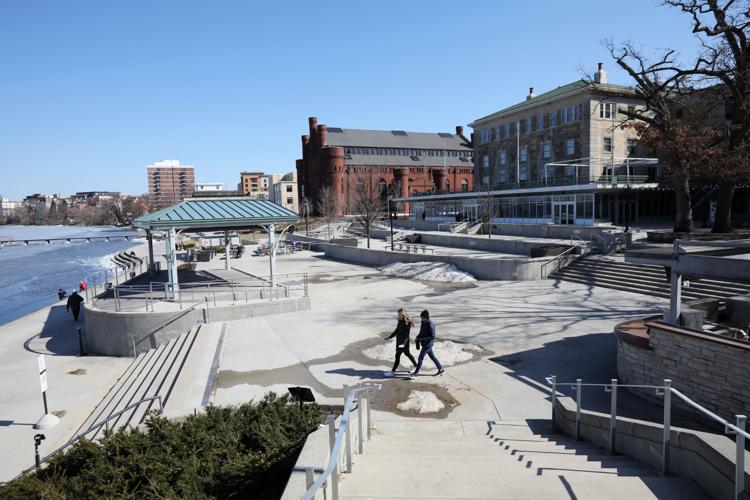 UW Moving to Online Only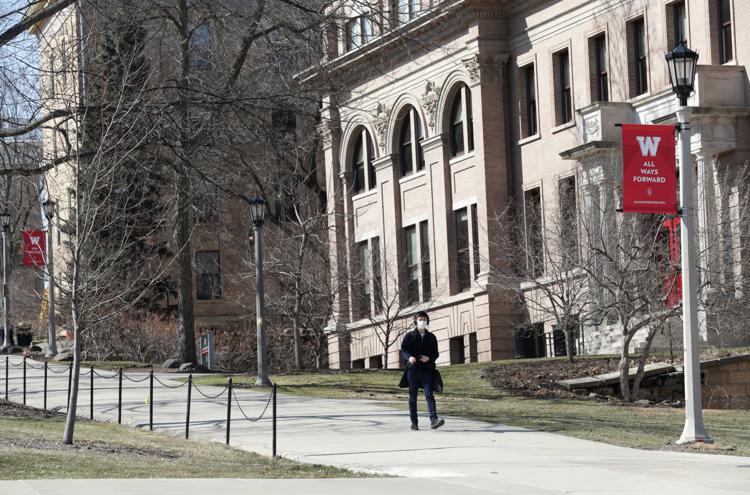 Covid Outdoors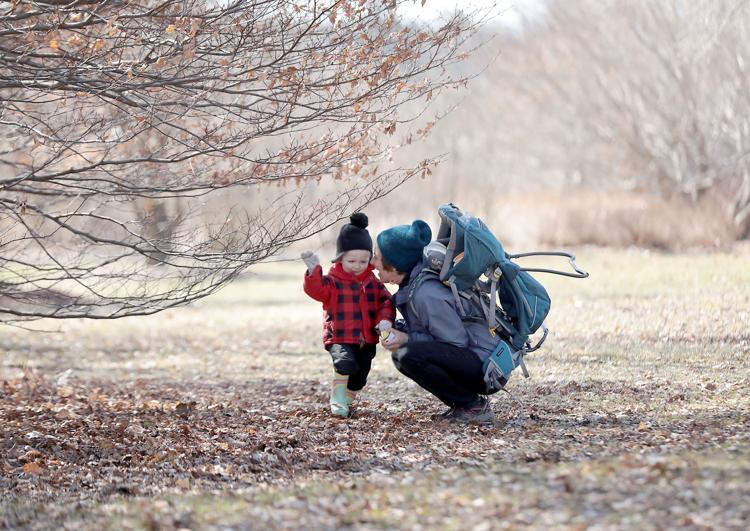 Covid Outdoors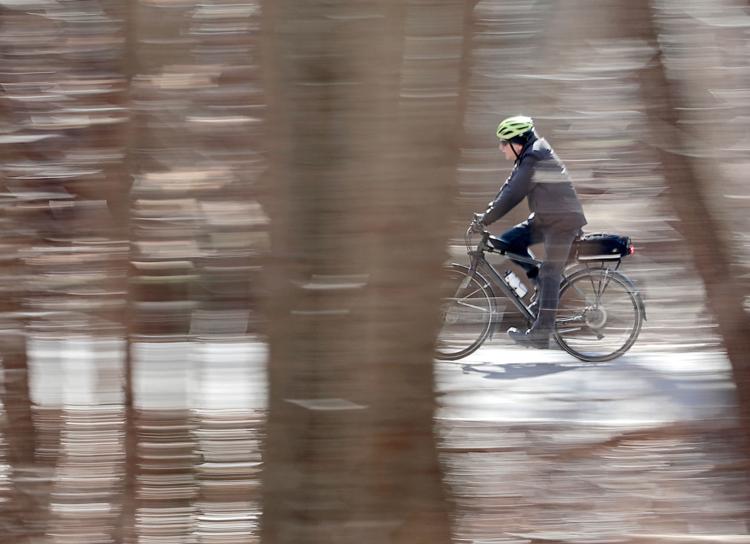 Stocking bags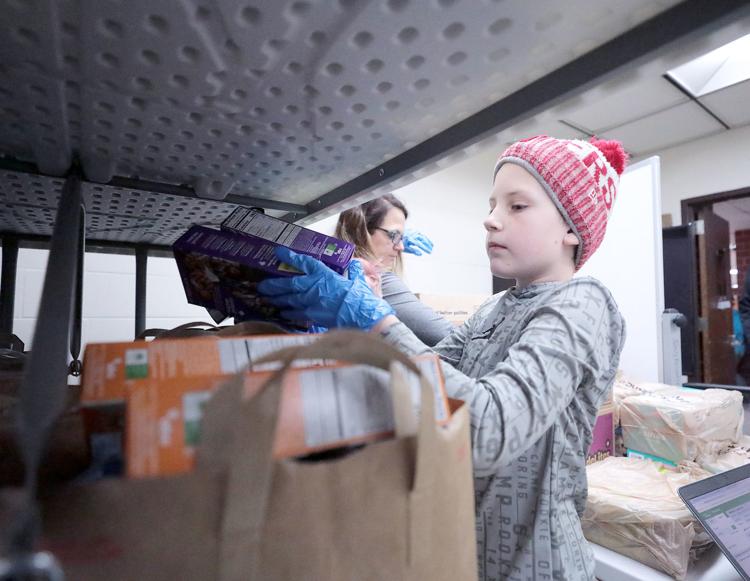 Madison school meals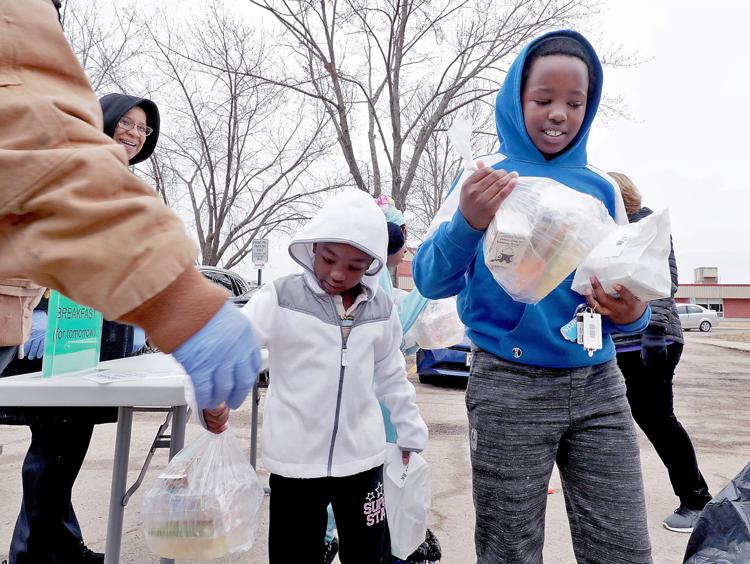 Hawk's Bar & Grill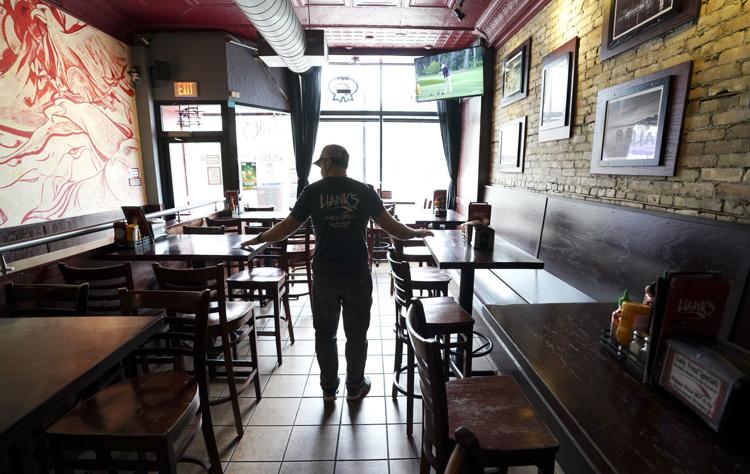 State Street -- Coronavirus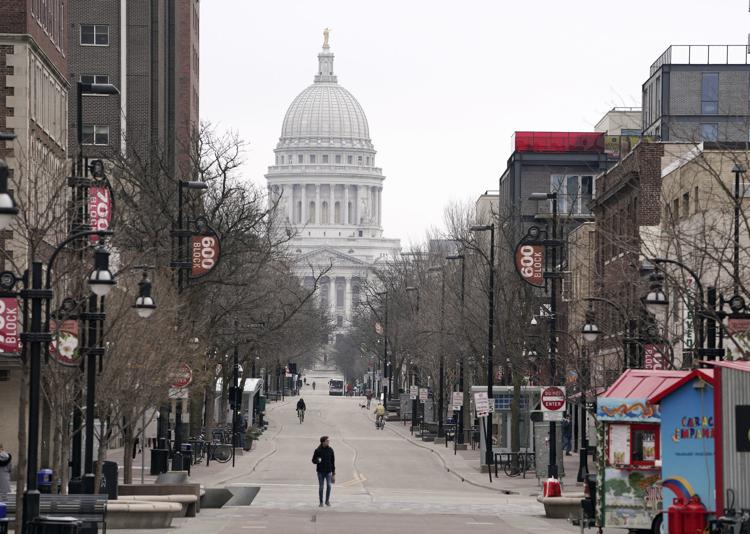 Speaking to changes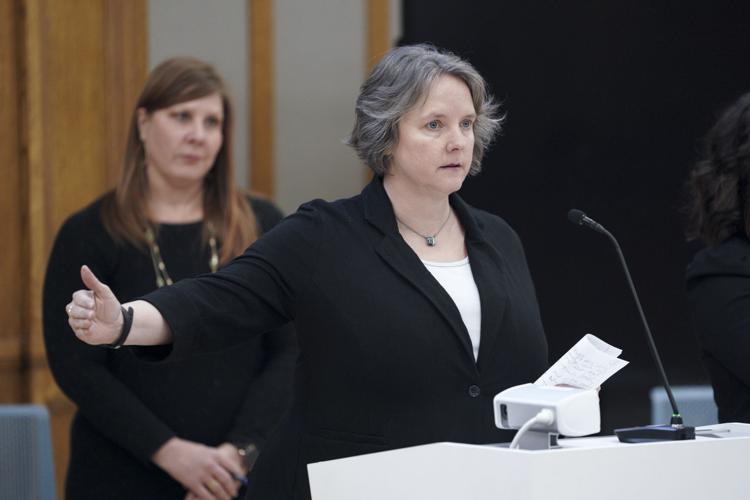 Jenifer Street Market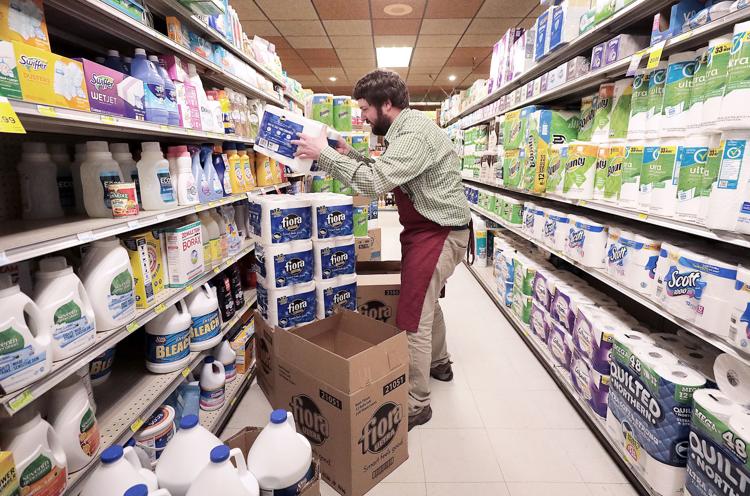 COVID-19 coronavirus UW-Madison campus dorm move-out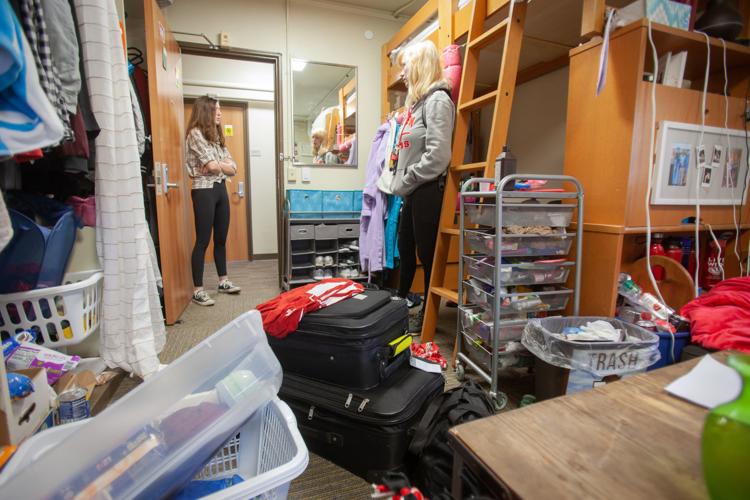 School closure news conference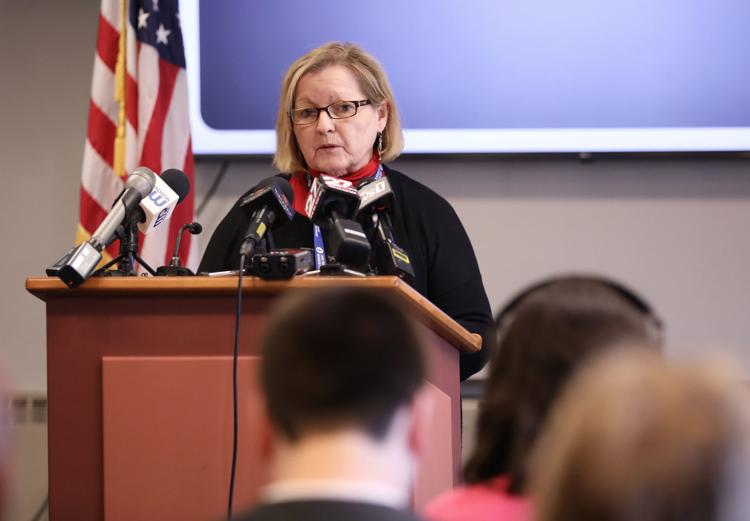 Coronavirus cleaning at UW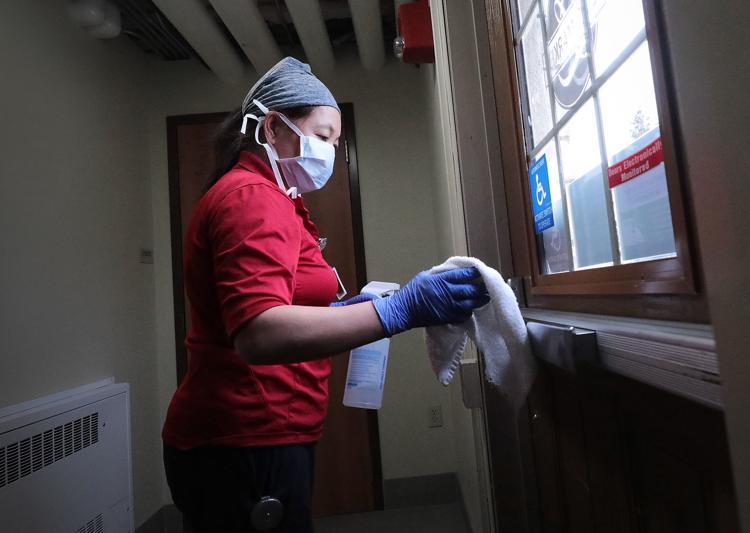 UW Spring Break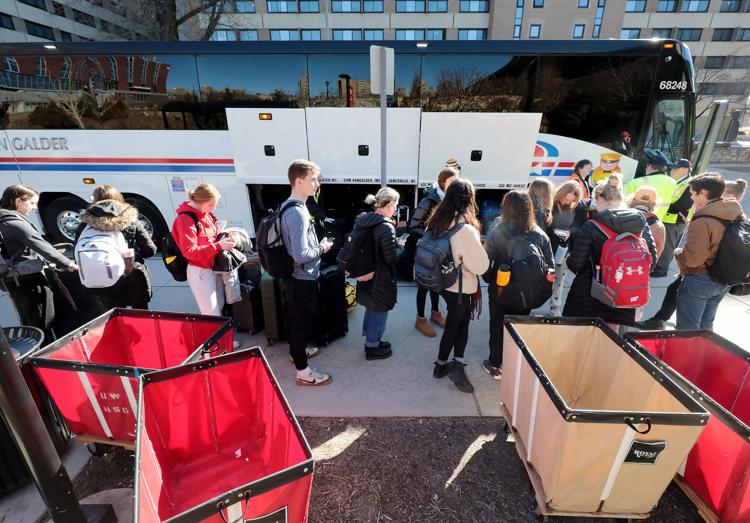 UW COVID-19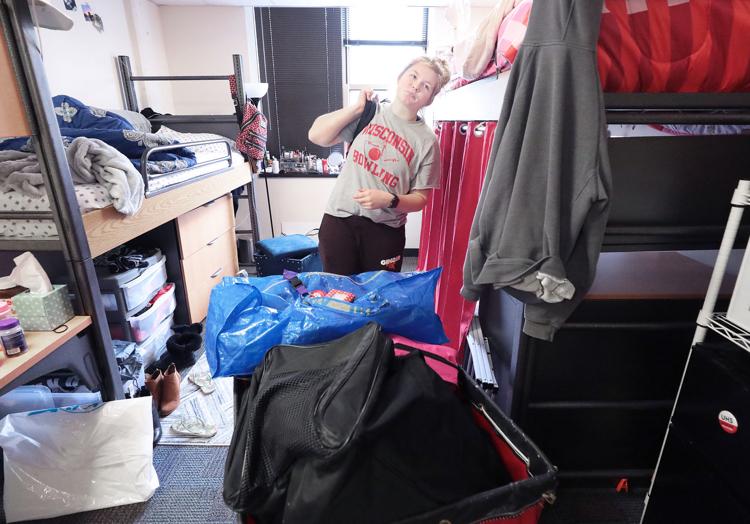 UW COVID-19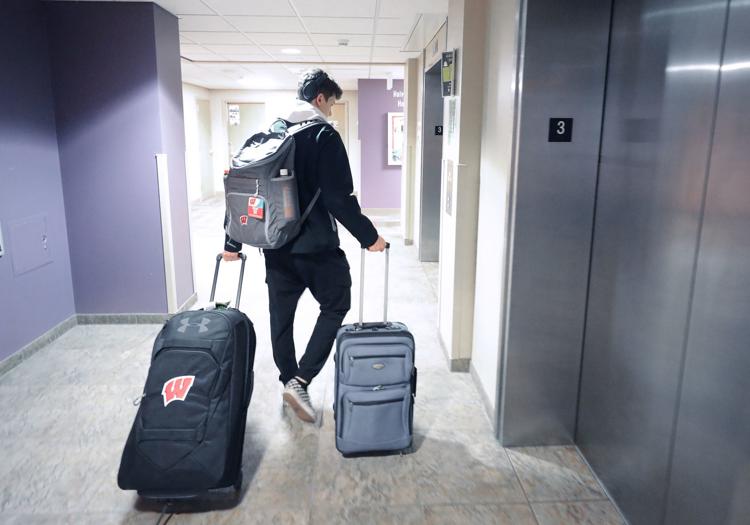 Evers news conference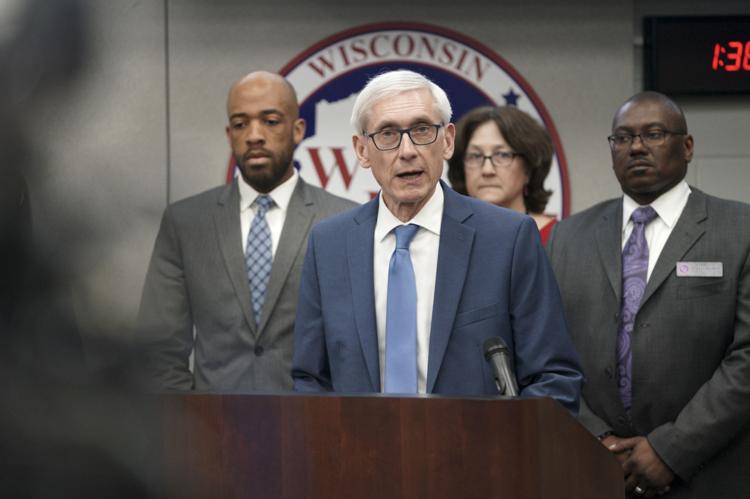 UW Covid-19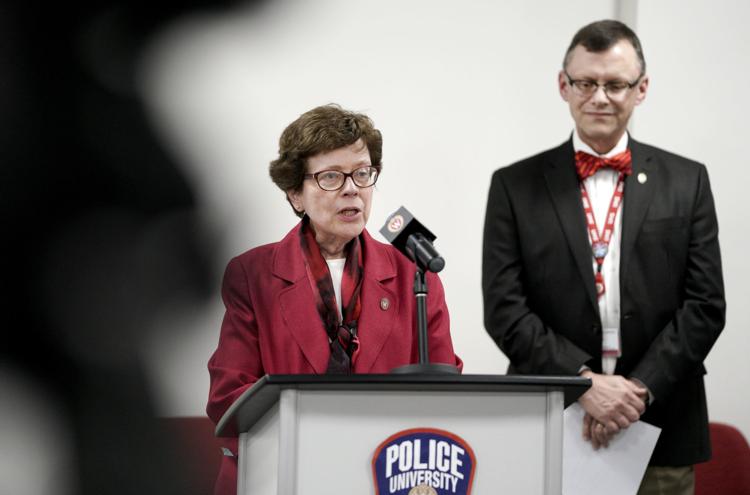 COVID-19 News conference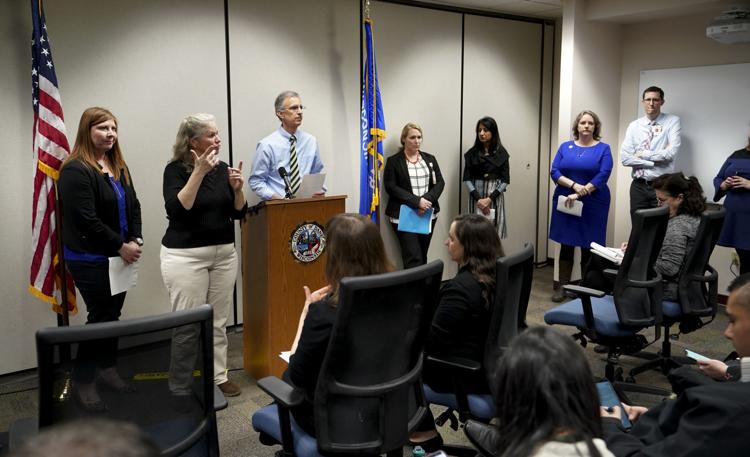 Safdar, Rhodes-Conway and Parisi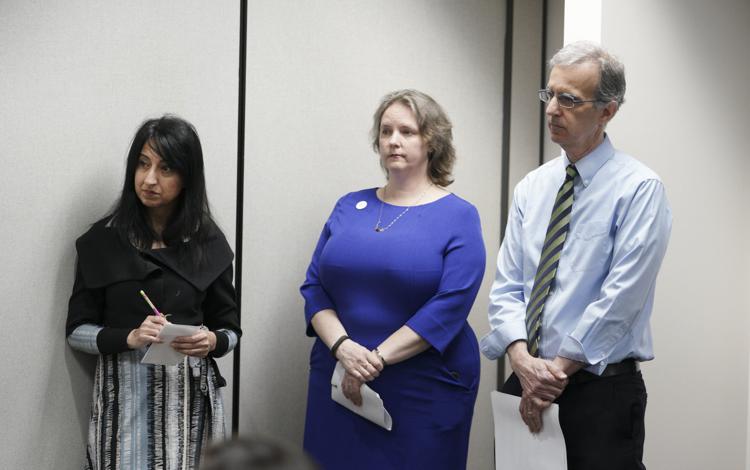 Concerned about COVID-19?
Sign up now to get the most recent coronavirus headlines and other important local and national news sent to your email inbox daily.