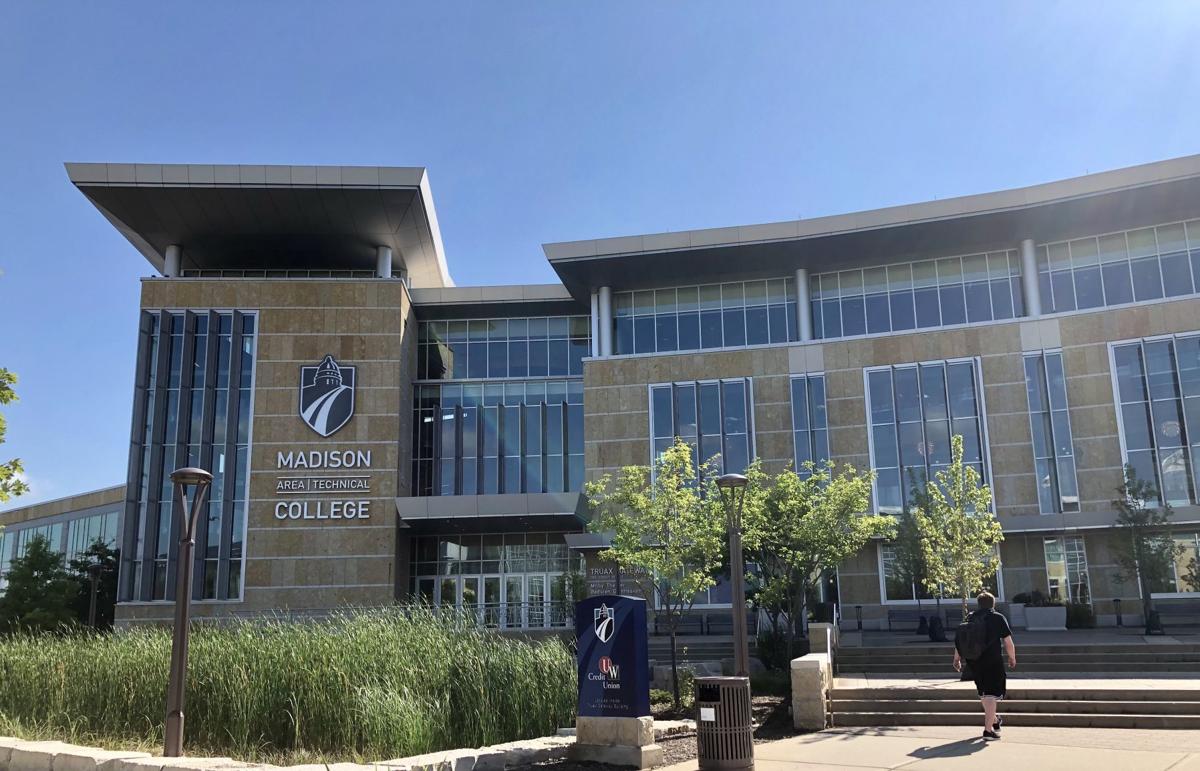 As most college students wrap up the semester remotely under Gov. Tony Evers' stay-at-home order, some Madison Area Technical College students will filter back to campus next week to complete hands-on coursework needed to graduate.
Students in certain career programs, such as welding, diesel engine maintenance and agricultural mechanics, will be allowed back on campus starting Monday to finish necessary in-person coursework, said Mark Thomas, chief financial officer and vice president of administrative services for MATC, also known as Madison College.
Not business as usual
Several precautions will be in place to protect students from the novel coronavirus as they attend end-of-the-semester classes in eight buildings across MATC's campuses.
Thomas said students are required to wear a face mask inside the buildings; class sizes will be no more than eight students and one instructor; security assistants will check to see students use predetermined entrances; and students being instructed to stay at least 6 feet away from other people.
They'll also fill out a questionnaire each day they're on campus asking questions like whether they've had flu-like symptoms or been in contact with someone who has been diagnosed with COVID-19, the respiratory disease caused by the new coronavirus.
Hands-on training is required for some
As the state shut down schools, churches and nonessential businesses in March, MATC moved most spring semester classes entirely online, replacing hands-on work with activities such as electricians-in-training troubleshooting circuits with simulation software.
"The faculty were really creative in finding online ways to satisfy what typically have been face-to-face components," Thomas said.
The returning students are those who would not be able to graduate based on accreditation and licensing requirements of different career fields unless they complete certain in-person work, he said.
To minimize the number of students on campus at once, classes are being staggered, and students will be contained to specific buildings or a particular wing in Truax's main building.
About 200 of MATC's 3,500 classes offered will require some in-person instruction to finish out the school year, Thomas said.
He estimates hundreds to a couple of thousand students will need to return to campus to finish programs, but said there will likely be fewer than a hundred students on campus at any given time.
"Many of those (classes) are a one-hour in-and-out," Thomas said. "They go straight in, they finish their class, they go."
Most programs will be wrapped up by May 29.
Working within the rules
The "safer-at-home" order closed or restricted the activities of nonessential businesses and other public places until May 26.
But some of Madison College's programs in health care, policing and automotive repair qualified as "essential" under Evers' original order from March, Thomas said.
He said the Wisconsin Technical College System worked with Evers' office to clarify that certain tech programs are able to finish in-person work under an April extension to the order that allows higher education institutions to open for "essential functions as determined by the institution."
"That completion is deemed allowable under the 'safer-at-home' order," Thomas said.
Some Madison College students have already been back to campus.
Last week, students in health and protective services programs, such as nursing, policing and emergency medical technicians, were allowed to resume certain in-person learning.
In addition to safety practices such as wearing masks and social distancing, those students have their temperature checked when they come to campus, Thomas said.
"Typically what we'll have is a class in the morning, they go away, we clean everything, class in the afternoon," he said.
Concerned about COVID-19?
Sign up now to get the most recent coronavirus headlines and other important local and national news sent to your email inbox daily.