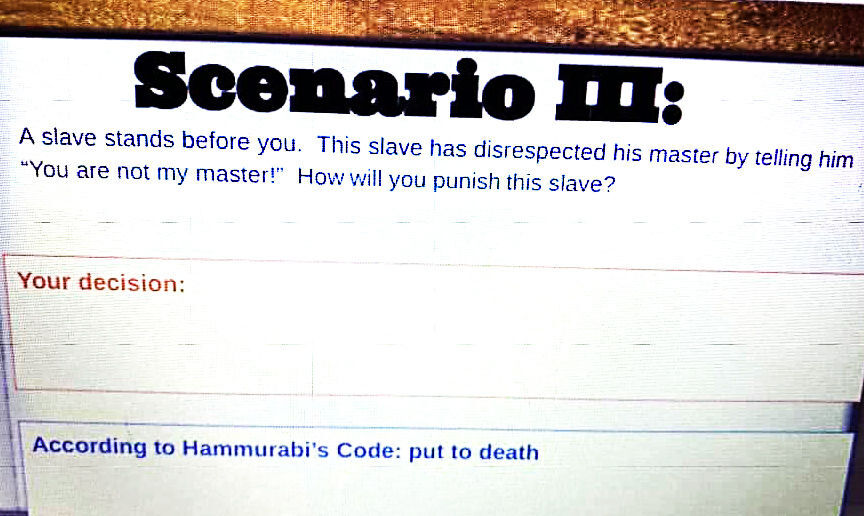 Two days after a Sun Prairie middle school faced backlash for an activity that asked sixth-grade students how they would punish a slave, the district isn't answering questions on where the lesson came from and why it was taught.
District spokesperson Patricia Lux said in an email Wednesday that there has been "in-person support work" with the students who were given the assignment, but the district has not responded to repeated requests for comment on the origin of the lesson.
The sixth-grade students were asked to imagine that they were doling out punishments in ancient Mesopotamia to learn about a set of laws called Hammurabi's Code. According to a screenshot of the lesson, they were given the following scenario: "A slave stands before you. This slave has disrespected his master by telling him, 'You are not my master!' How will you punish this slave?"
The lesson was taught on the first day of Black History Month.
"I thought it was profoundly thoughtless, hurtful, lacking in empathy or any kind of wisdom or forethought," said UW-Madison professor Christy Clark-Pujara, an expert on African American history. "There is no excuse for it."
Although the district has not confirmed, it appears the lesson came from a website where teachers can buy and sell educational materials online called Teachers Pay Teachers. A $4 lesson that was available on the site Monday included the exact wording of the question that was posed to Sun Prairie students. Teachers Pay Teachers removed the lesson from its site Monday night, explaining that it was "unacceptable, inappropriate, and antithetical to TpT's values."
The activity has also shown up in various other places, including a set a flash cards and a seventh-grade class in Michigan last month, The Capital Times reported. The Wisconsin State Journal has obtained a copy of the lesson that appears to be from 2013, as well as the copy that was available earlier this week on Teachers Pay Teachers.
The district has said the lesson won't be taught again and that students who received the assignment do not have to complete it.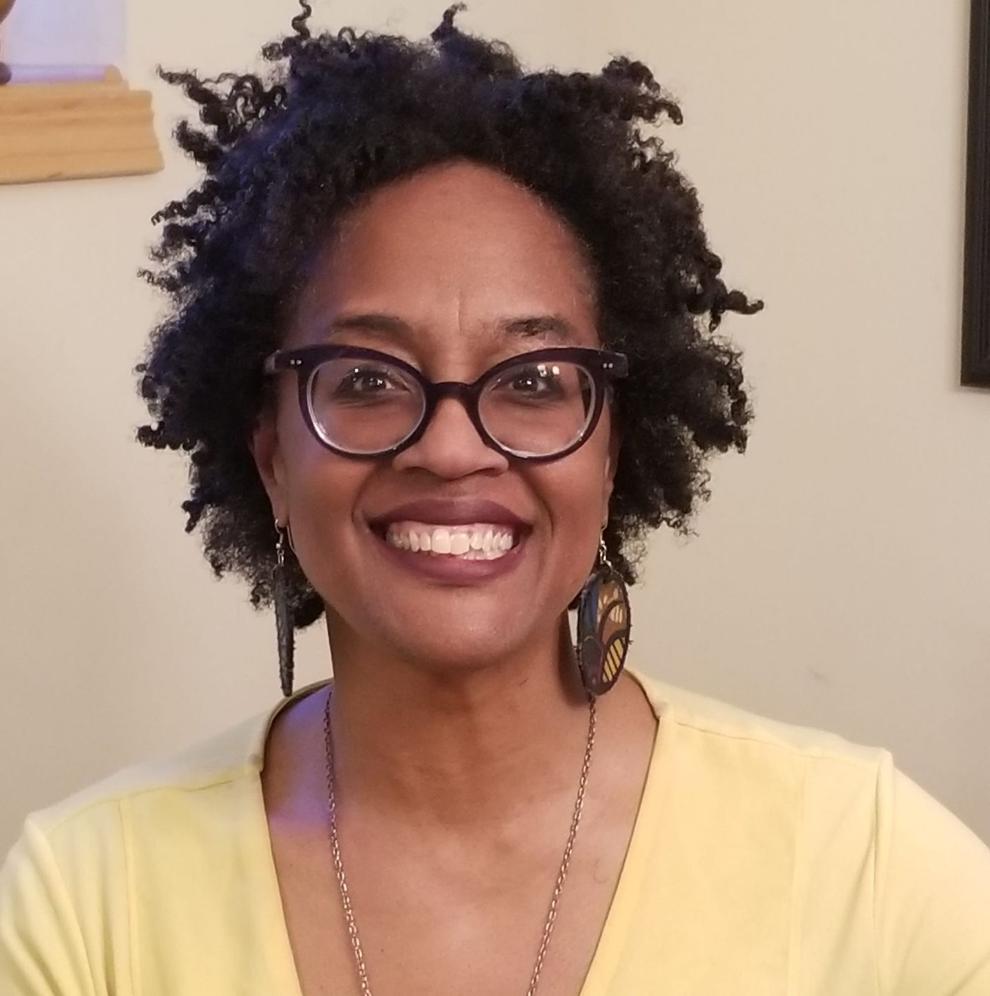 But Sun Prairie School Board member Marilyn Ruffin, the board's only person of color, said Wednesday she is still wondering why this lesson showed up in her district in the first place. It isn't a part of the curriculum.
"This was not a district-approved website to even go to to even get lesson plans from there," Ruffin said. "(The teachers) never got approval to do that."
Curriculum questions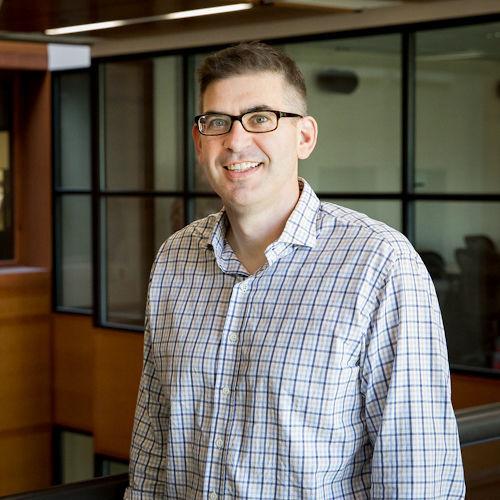 The district has not responded to questions about its policies or guidelines for using materials from online resources, but teachers generally draw from a variety of areas when coming up with lesson plans, said UW-Madison professor Jeremy Stoddard, who teaches in the the School of Education's Department of Curriculum and Instruction.
Teachers can get lessons from a textbook, the district's curriculum, creating their own activities, other teachers from their school, websites, online networks of teachers or a professional development program where leaders in the field help teachers improve their skills, Stoddard said.
The Wisconsin Department of Public Instruction said local school districts determine their own curriculum and how to implement it. Stoddard said there is generally some leeway for teachers to decide how they want something to be taught in their classroom.
The Madison School District, for instance, allows teachers to incorporate appropriate materials into their lessons to support the district's official curriculum, spokesperson Tim LeMonds said. The district provides guidelines for teachers looking for supplemental materials, including a rubric that encourages them to consider the nuances of racism and oppression when making selections.
DeForest schools Superintendent Eric Runez said teachers are encouraged to use the district's own curriculum or collaborate with colleagues for ideas. If they want to use materials from other sources, they need to be properly vetted.
While online sources can provide innovative ideas, Stoddard said teachers should lean toward trusted organizations, such as the National Council for the Social Studies, the Smithsonian or Teaching Tolerance.
"There's so many of these sort of curriculum floating around there online, and if the teachers haven't really been trained on what to look for ... it can lead to either using something that's really outdated or something that's potentially really problematic," Stoddard said.
Experts weigh in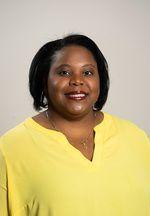 Both Clark-Pujara and Stoddard said they immediately saw red flags in the wording of the question about slavery.
Stoddard, an expert in social studies teaching and learning, said students should not be asked to consider how they would punish or harm another person.
"I would never put students in a role where they would be in a position of — even in an imaginary way — sort of inflicting violence or harm," Stoddard said. "That's sort of rule number one."
The full lesson starts off by stating, "Students become judges and deliver sentences!"
In a letter to parents Monday, Patrick Marsh principal Rebecca Zahn and associate principal Amy Schernecker said the aim of the activity was to help students understand how order was kept in ancient Mesopotamia and how "unjust" the laws were. They said the lesson lesson "missed the mark," upset parents and students, and "hurt our African American community."
Clark-Pujara said another problem was the lesson almost asked students to put themselves in the shoes of the slave owner and consider how they would punish a slave.
"To talk about the history of slavery from the point of view of an enslaver is always the wrong way to talk about slavery," Clark-Pujara said. "I don't care if you're in ancient Mesopotamia."
Stoddard said when teaching about slavery, educators today use the language "enslaved person" because it demonstrates that being a slave was "not their choice."
"When we call someone a slave, we are taking their humanity away from them," Clark-Pujara said.
In a more stark example of wording taking away an enslaved person's humanity, one of the scenarios in the full lesson refers to a slave as "it."
"A man and a barber stand before you," the lesson reads. "The man is accused of tricking the barber into marking a slave for sale when it really was not really for sale."
Historical context
Other scenarios in the lesson included asking how students would punish young men who were fighting, a man who robbed a home and a construction worker who built a home that caved in and killed a family. Under Hammurabi's Code, most of the punishments were gruesome, ranging from being put to death to having one's hands cut off to being blinded in one eye, according to the lesson plan.
Susanne Paulus, an associate professor of Assyriology at the University of Chicago, said Hammurabi was a ruler in ancient Mesopotamia who issued a famous set of 282 laws, known as Hammurabi's Code, that were written on a stone monument. Paulus said there is scholarly debate about whether the code was actually followed or meant as more of a legal theory.
At the time, most people became slaves because they were indebted to another person, but prisoners of war could also be enslaved, Paulus said. Others may be born into slavery. If families paid off their debts, they would be freed.
Paulus noted that people had the legal right to challenge their slave status in Mesopotamia, which is what rule 282 — the law about "disrespecting" one's owner — is for. If a slave challenged their status, the owner would need to prove that "the slave is indeed a slave," otherwise the slave would be freed, Paulus said. But if the owner succeeded, Hammurabi's Code states the owner could cut off the slave's ear.
Some online have suggested that because the question about slavery was within the context of ancient Mesopotamia, the teachers' lesson choice was justified. But Clark-Pujara said it's not that simple.
Clark-Pujara said for most of the United States' existence, it has been a slave-holding republic that oppressed African Americans, and that history can't be ignored when having a discussion about slavery — especially on the first day of Black History Month. She noted that some of the Black students in that class may have been descendants of slaves.
"This highlights the need of really thinking about curriculum. What I don't want this incident to lead to is, teachers saying, 'I'm just never going to talk about slavery,'" Clark-Pujara said. "We need to talk about it. But we need to talk about it in an appropriate way."
---
PHOTOS: 'MOONSHINE' CELEBRATES BLACK HISTORY MONTH