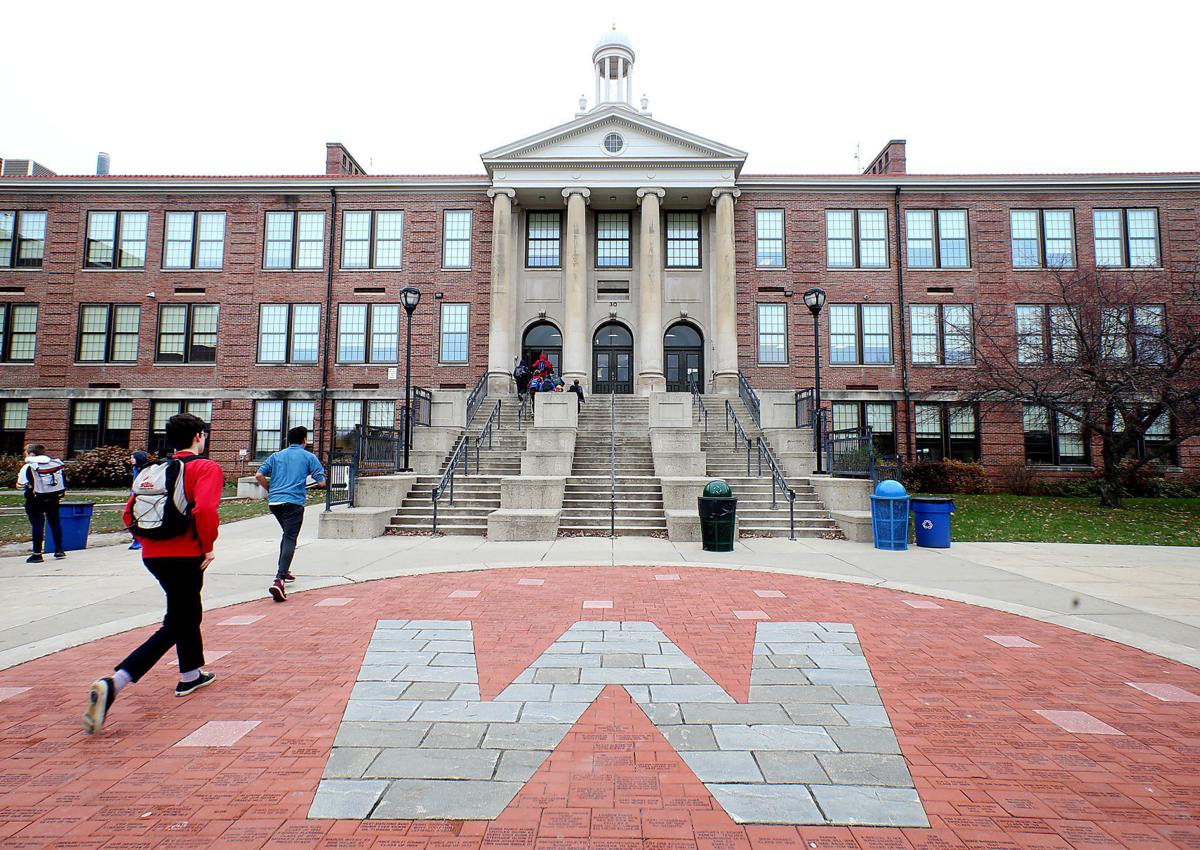 In an effort to keep students who fail early in their high school careers from falling completely out of school, ninth-grade teachers at Madison's West High School are planning to give classroom grades of no lower than 40%, eliminate extra credit and allow up to 90% credit for late work in required classes.
Madison's largest high school is looking to implement several changes to grading practices this year — primarily meant to keep freshmen on track to graduate during a time when slips in academic performance are not unusual — while other changes school-wide are being sought to create consistent expectations for grading.
Among the changes sought this year for all ninth-grade core classes, which are required courses in English, math, science, social studies and physical education, is the idea of a "grading floor," which would mean no assignment could receive less than 40%, regardless of whether it is completed. A 40% would still result in a failing grade.
West High Principal Karen Boran said moving to a grading floor in the required freshman classes would prevent "super F's" — assignments and tests receiving zeros, which can drag down students' overall average grades and prevent them from catching up in a class.
"Traditionally, grades are given out on a 100-point grading scale, so you have 60 points to get it wrong, to fail. You have 40 points to get it right," Boran said. "Once you get a couple of F's, you can't come back from that."
Mike Hernandez, the district's chief of high schools, said grading floors are also being tested at freshman classes in the other high schools, such as U.S. history at La Follette High School and algebra at East High School.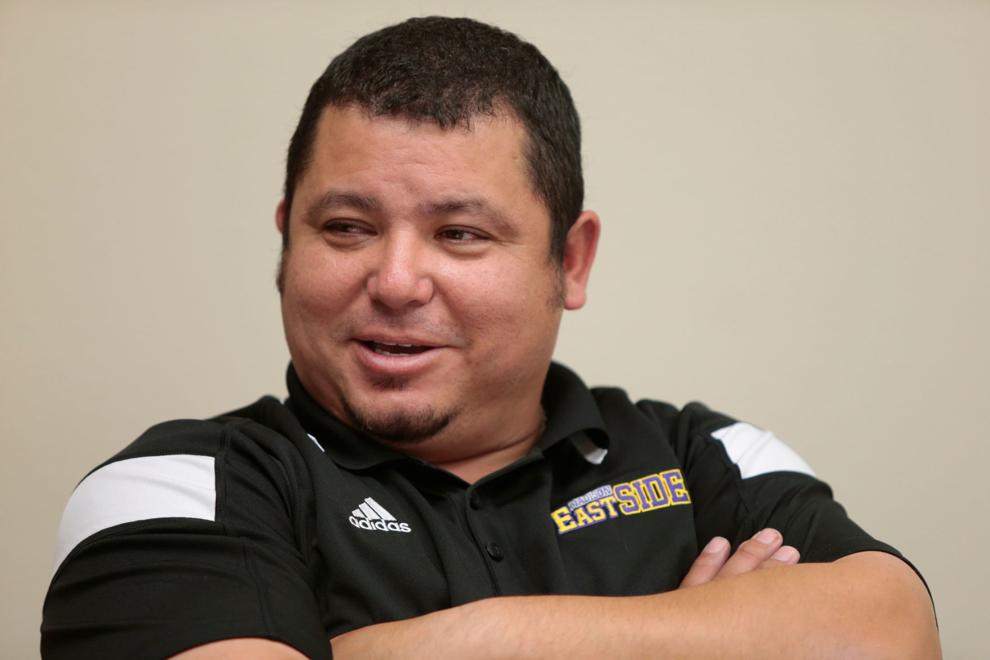 "It's not a whole-scale model yet," he said. "We're going to continue to study this."
The changes could be particularly meaningful for students of color, those with disabilities, and English-language learners, who have higher course failure rates even if they're in school every day, Boran said.
The changes are not unique to Madison. School districts across the country have been shifting away from assigning students zeros, loosening rules on accepting late work and allowing students more opportunities to retake exams, according to a 2016 report by The Washington Post.
But some education advocates question whether such policies — while well-intentioned — could actually cause harm.
Laurie Frost, a psychologist and local literacy advocate, said she recognizes that the experience of passing a freshman class can play a big role in starting out high school strong. But she's skeptical whether the changes will translate into greater student knowledge or understanding.
"Passing a course instead of failing it does not necessarily mean you have learned more, not when grading practices like these have been put in place," Frost said.
Del Underbakke is a retired 40-year Madison special education teacher who now advocates for students classified as at risk of not graduating. He said he is concerned a grading floor could result in moving under-prepared students through ninth grade. By definition, at-risk students may require more than four years to complete high school.
"The notion of earning credits without really feeling like you're learning something to better your future is not a secret," Underbakke said.
Hernandez called the use of grading floors an "equity strategy" and pointed to gains at three of the four main high schools in the most recent state report cards — primarily driven by the state counting academic growth among high school students for the first time.
"I know that there are people saying we're lowering the standards," he said. "No, we're giving some additional opportunities to get back in if you made mistakes."
Peter Goff, an assistant professor in educational leadership and policy analysis at UW-Madison, said opponents to grading floors often argue they lower academic expectations or say that if students don't hand in assignments — and therefore don't meet the requirements of a class — they shouldn't be able to pass.
Supporters argue grading floors give struggling students a chance to catch up in a class before falling to a point at which, mathematically, they can't pass, Goff said.
Goff — who is skeptical of the percentage-based grading system as a whole — said he doesn't lean one way or the other on grading floors but supports grading policies that "keep kids engaged and involved."
'Bottom up' idea
The use of grading floors, a consistent standard for accepting late work and offering no extra credit in ninth-grade core classes are practices teachers at West are working toward this school year, Boran said.
She said those ideas came out of two years of grading discussions among freshman teachers, describing it as a "bottom up" decision.
Boran said the idea is to reduce the range of a failing grade from 60 percentage points (from 0% to 59%) to 20 points. For example, a student could get 30 questions correct on a 100-question test but would be graded at 40%, while another student could get half of the questions right for a 50% grade. In both cases, the students would receive an F, but the gap in their scores would be narrowed.
The use of grading floors could also evolve as they're implemented within each required freshman class, she said.
For the past few years, freshman algebra classes have been graded with a floor to create a more equitable system, said Will Huth, a West High math teacher.
The use has changed over the years, he said. Now, there is one grading floor — 50% — applied when students attempt to answer questions but do so incorrectly, versus a 40% floor for questions left unanswered or assignments not turned in, Huth said.
As an example, he said an algebra exam could contain 10 "standards" being tested, with each standard including two or three questions.
Under the old system, a student who answered five standards correctly but left the other five standards unanswered would receive a failing grade of 50%. Using a grading floor agreed to by algebra teachers, Huth said the unanswered five standards would still qualify for 40% of the credit on those questions, adding 20 percentage points to the total score, for a grade of 70%.
"The material we're teaching is largely the same. It's the same standards," Huth said. "What it allows us to do is when we grade, we're looking more holistically about what does this kid really know."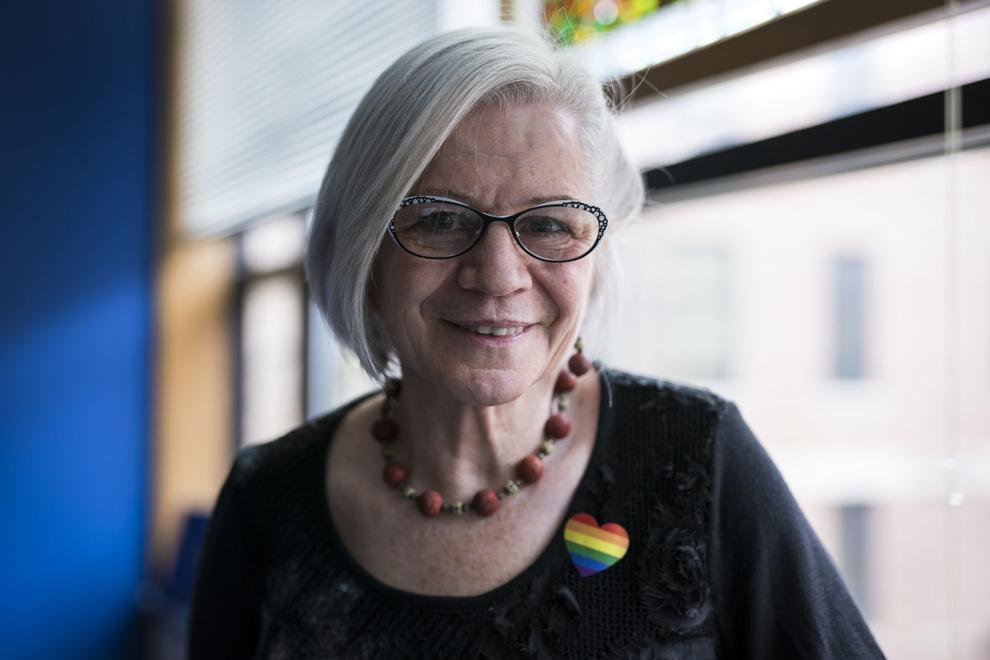 "Since the 100% grading scale is an artificial construct, there is no reason to continue to use it, as it precludes kids from recovering from one or two bad testing days," Boran said. "It's a process, and there is no expectation that all will be at the same place at the same time."
Late work
Another change being sought at West is allowing freshmen to get up to 90% credit on late work in core classes. Teachers have been inconsistent in how they grade late work, so this would create uniform expectations for freshmen, Boran said.
She acknowledged the late-work policy could be a disincentive for some students to hand in work on time but said the assignments would likely be homework, which currently counts toward 30% of a student's overall grade.
"Here's the thinking: We know that doing the homework allows you to practice what you have learned — there's a benefit in that," Boran said. "We want the kids to do the work. We want them to practice the learning."
Goff agreed homework is important for students to get feedback, but a generous late-work policy could have drawbacks if students are waiting until the very end to hand something in.
"If they don't hand any of that stuff in until the day of the test, they've lost all opportunity to get formative feedback and figure out what they know and don't know," Goff said. "Then their performance on the test is going to suffer."
As for eliminating extra credit this year, Boran said "just do the work," adding that there's a purpose to the original assignments.
Another change Boran said teachers of the required ninth-grade classes agreed to is allowing a student "multiple opportunities to show mastery," which she said ultimately means allowing students to re-do an assignment to show they understand the material.
As an example, she said it could mean a student gets three questions wrong on a five-question quiz and is then able to work with a teacher or tutor on the concept or material he or she answered incorrectly. The student could then retest those concepts, but not simply retake the same test, Boran said.
"You ought to have more than one shot," she said. "You could have had a bad day, something could have gone on, whatever it is."
Examining practices
The focus on freshman grading stems from research out of the University of Chicago.
The university's Consortium on School Research found ninth-grade students who are on track to graduate — defined in Madison as two or fewer course failures and a 90% or higher attendance rate — is "the leading indicator for student success," Boran said.
The on-track metric, she said, can predict high school graduation, post-secondary enrollment and college success.
The grading changes are meant to provide consistent expectations for freshmen as they transition to high school, where there are major shifts in social, teacher and family supports, she said.
The new approach to grading came about in an "organic" manner through discussions among ninth-grade teachers the past two school years, Boran said.
Boran said ninth-grade teachers at West have been discussing grading practices since the 2017-18 school year, agreeing that year to what practices would be used within their individual teams, such as the way grading would be conducted in freshman biology classes.
"What we found is everybody was all over the map," Boran said of previous grading practices.
Last school year, there was a wider conversation among ninth-grade teachers. She said it resulted in teachers of ninth-grade core classes agreeing in April to a few practices meant to create consistent grading expectations for students as they went from one class to the next.
"A challenge that people are facing is that grading is very personal," Boran said. "This was really hard for people to realize that somebody invented a 100-point grading scale. It doesn't have to be that way."
Some of the changes, such as the number of grades entered per week and how they are weighted but not the grading floor, are also expected to apply to ninth-grade electives and all other 10th-, 11th- and 12th-grade classes.
'Somebody invented a 100-point grading scale. It doesn't have to be that way.' — West High School Principal



Karen Boran