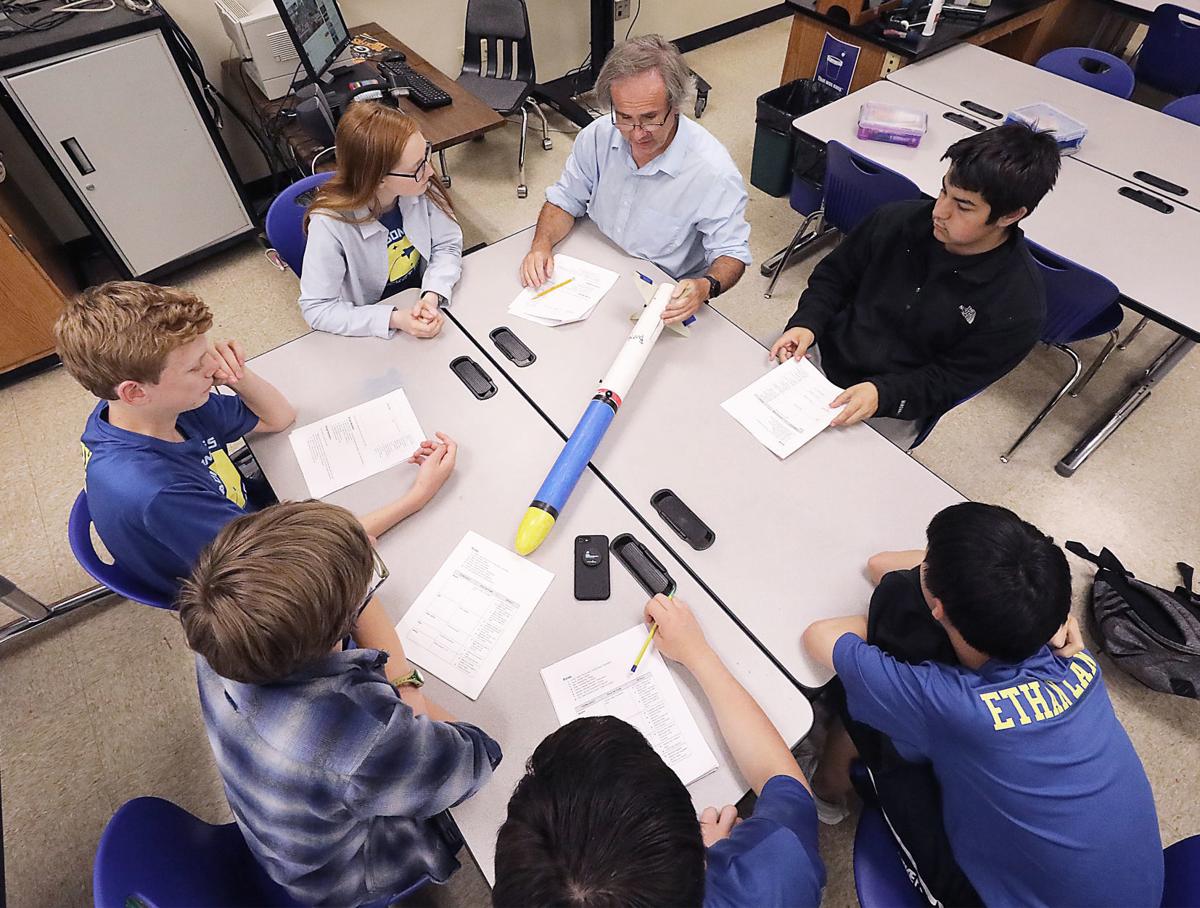 It wasn't by land or sea, but rather air, by which the British beat the Americans on Friday.
The Madison West High School Rocket Club team placed second in the International Rocketry Challenge, with the United Kingdom securing first place among the four countries competing in Paris. Japan and France, for the first time, tied for third place.
On Friday, the four teams of youths from around the globe launched their custom-built model rockets at the International Paris Air Show. The previous day, teams presented their rockets to a group of judges and answered questions, which factored into the final scores.
The goal of the launch portion of the competition was to have the rocket hit a target altitude of 856 feet and return to the ground within 43 to 46 seconds. Three raw eggs — a nod to the three astronauts on the Apollo 11 moon landing mission that happened 50 years ago come July 20 — also needed to remain uncracked.
West High's team, the majority of whom just finished their freshman year, secured a spot to represent America after winning a national competition last month, beating 100 other teams, including another from West High.
The team is made up of Alex Goff, Ethan Lan, Jacob Mello, Mazelie Passmore, Ella Paulin, Nathan Wagner, Lukas Weinhold and Rohan Yethiraj.
The trip to France, which was paid for by Aerospace Industries Association and defense contractor Raytheon, is the third time West High has sent a team to the international competition.
Be the first to know
Get local news delivered to your inbox!