In-person graduation ceremonies are making a comeback at high schools across Dane County to top off a unique school year, after they were canceled at the end of the 2019-20 school year due to the COVID-19 pandemic.
"I see it as the light at the end of the tunnel," Mike Hernandez, Madison School District co-chief of secondary schools, said of in-person graduation ceremonies.
A number of high school seniors from Madison schools said this year's challenges proved that they're able to meet adversity with resilience, and though many were disappointed they missed out on traditional milestones such as prom or homecoming football games, they were proud of themselves for their perseverance.
The district will hold 13 in-person graduation ceremonies this spring after canceling plans last year due to the pandemic, and most will take place at outdoor venues to help prevent the spread of COVID-19.
Capital High and Shabazz High School will each hold one indoor ceremony Tuesday at Monona Terrace. East High School will hold two outdoor ceremonies Friday at Breese Stevens Field, and West High School will hold four outdoor ceremonies Friday at Mansfield Stadium. La Follette High School will hold two outdoor ceremonies on June 12 at Lussier Field, and Memorial High School will hold three outdoor ceremonies June 12 at Mansfield Stadium. The ceremonies will also be livestreamed.
The Wisconsin State Journal asked eight Madison seniors from all of its high schools to reflect on the year. They shared their hopes and plans for life after high school.
Tziah McNair, La Follette High School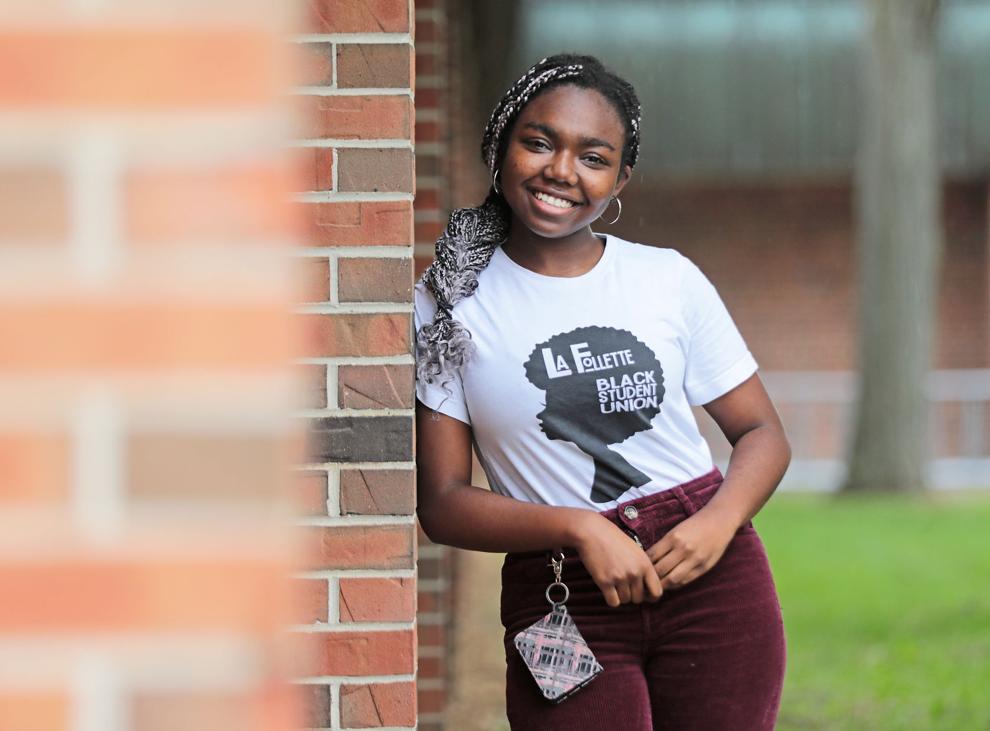 Tziah McNair is the president of the Black Student Union and Student Council at La Follette High School, where she was able to explore her passion for leadership and social change.
"One of the biggest challenges for myself as well as my peers was staying motivated," she said. "One of the best parts about school work is social interaction and being able to collaborate with other people and we really didn't have that."
Staying motivated during the COVID year was a challenge regarding her participation in clubs as well, due to the lack of in-person meetings, but her support system helped her to persevere through Zoom meetings and check-ins with advisers.
"I was able to not only meet new people but also maintain and nourish some of the relationships I had already had," she said. "It was something that I had to intentionally do, making sure I stayed plugged in so that I wasn't completely disengaged."
She was also able to explore new opportunities to stay engaged with the public amid the pandemic. She helped to organize online panels with district board members through the Black Student Union and planned an alternative prom for La Follette seniors with a group of friends.
"That's really exciting — I got to plan an event with people that I really enjoy being around," she said. "We're calling it MORP, which is 'prom' backwards."
She's confident there will be a good turnout, and the group will be taking precautions and have COVID-19 mitigation efforts in place.
She plans to work two jobs over the summer to save money for college, but she'll prioritize spending time with friends before she leaves for Howard University in the fall. She plans to study sociology and musical theater.
"If (COVID) has taught me anything, it's the importance of relationships," she said. "It's so important but especially in times like this when people feel so isolated."
Pedro Martinez, East High School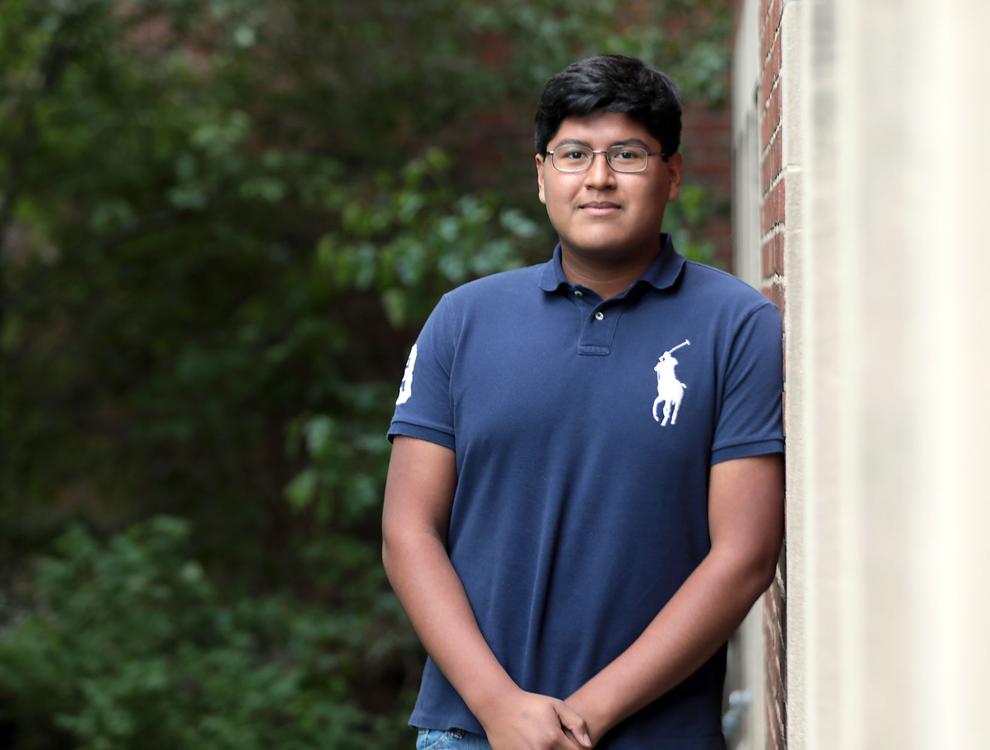 One of the biggest challenges for Pedro Martinez was getting support while navigating the COVID school year, but he was able to overcome that barrier by setting up one-on-one Zoom meetings with teachers and counselors, who helped keep him on track.
Martinez, who also plays football and soccer, was able to get back on the field for spring soccer, which helped him to decompress at the end of a fraught year. Being on the field helped Martinez to take his mind off of school for a few hours, and being able to see his teammates helped to lift his spirits.
"It was great, I think it was something that helped me a lot with school stress," he said. "It was great to talk with (teammates), catching up with each other."
Martinez is also a part of AVID, a college prep program which helped him apply to colleges and scholarships at the beginning of the school year through one-on-one mentorship in Zoom breakout rooms.
Over the summer, he hopes to save money for school — either Iowa State or Madison Area Technical College — where he plans to study architecture. His inspiration to go into the field came in sixth grade, as he watched the construction of buildings Downtown.
In his spare time, he takes his 11-year-old sister, who has special needs, to physical and occupational therapy.
"I also feed her, spend time with her and play with her," he said. As the oldest of four children in his family, Martinez said he feels proud and excited to graduate, and is setting an example for his younger siblings, who range in age from 3 to 16, to follow.
A bright spot amid the pandemic year was that Martinez was able to stay home and spend more time with his family, something he said helped his mental health.
Lilah Banks, Shabazz High School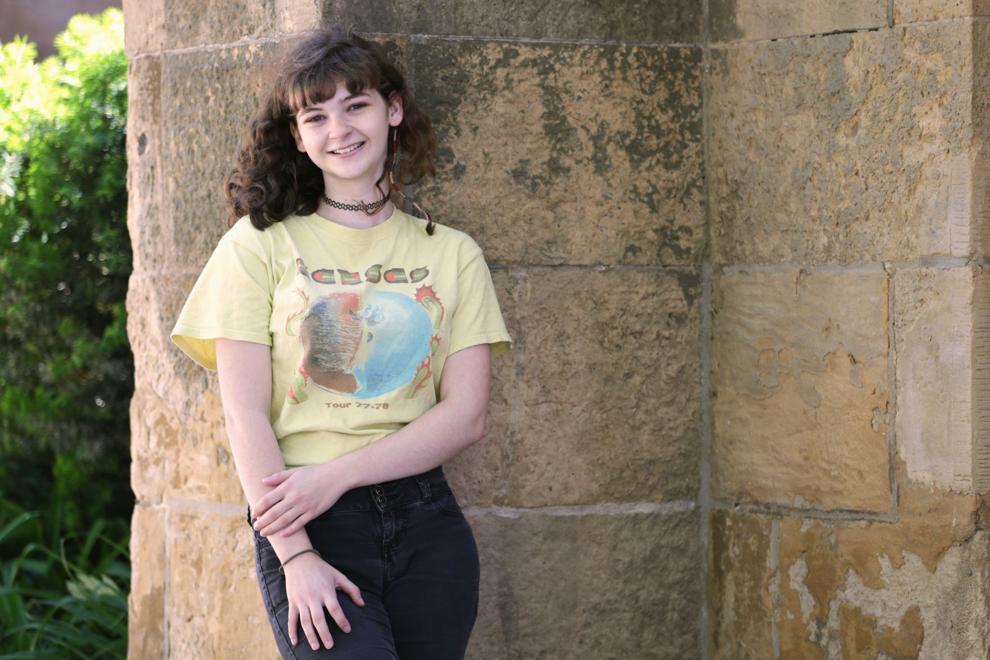 Lilah Banks didn't think her senior year would look like this: starting online and eventually returning to in-person classes while masked for half of the week in the spring.
"If I went back two years and told myself that this is what the year would be ... I think I would have just laughed and said, 'It's very influenza pandemic, very 1918,'" she said.
She said watching district administrators and teachers struggle throughout the year with communication and pivoting quickly in response to changing health guidelines was frustrating. As a student, she said she has absorbed the chaos "like a sponge" as she watched history unfold around her.
"Being caught in the middle of all of this has been a time, it's been interesting," she said.
She's happy to be back to in-classroom learning, if only for a few half-days a week, because she thrives off social interaction. She struggled with online learning and felt isolated at times during class.
"I was the only one being called on because I was the only one participating and it was almost embarrassing," she said.
Her after-school job in retail, once stores began to open back up, gave her an opportunity to get out of the house and obtain that social interaction on which she thrives, despite being around co-workers and customers who didn't take mitigation efforts seriously. Regardless, she was thankful to be out in the world.
A lot of her friends are a year behind her and when she heads off to UW-Stevens Point to major in history and museum studies, she'll have to leave them behind. This summer, she said, she'll focus on spending time with them, making memories while camping, going to parks and visiting Downtown.
"Really I'm just trying to live in the moment, save up memories to cling to when I'm away from them," she said.
Eddie Chen, Memorial High School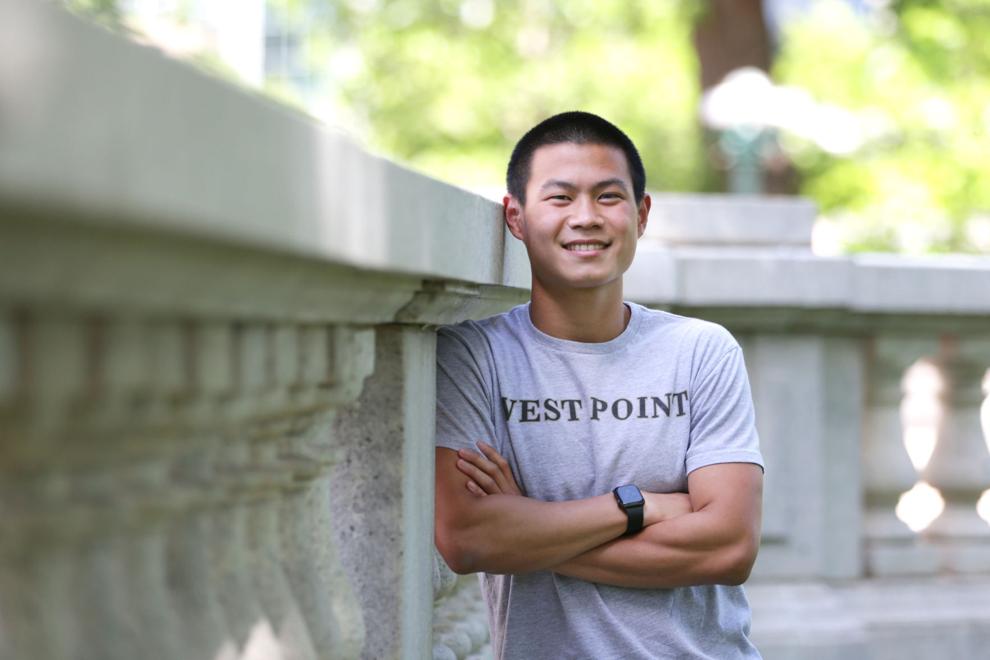 Eddie Chen is involved in a number of clubs and sports, and not being able to see his classmates or teammates in person for most of the school year was difficult.
"We had some virtual offerings for the winter sports and for swimming that was definitely very weird and very different," he said. The swim team would take part in dry-land and team-building activities online.
In the fall there weren't many online options for sports, but in the spring Chen was relieved to see some of his teammates again. And, toward the spring, there was more hope among his classmates that they would be able to return to the school building and take part in sports and clubs as they had before the pandemic. A positive aspect of online-only learning was flexibility to try out some new sports and clubs.
"That's something that really helped me get through the school year, having that opportunity to see other people," he said, even if it was through Zoom.
The importance of community and support systems was prevalent for Chen throughout the COVID-19 school year, and he said he kept a list of goals to keep him motivated amid the new learning landscape.
"Something that I tried to keep in mind as well was goal setting ... how to work our way towards them and achieve them," he said.
He plans to attend the U.S. Military Academy in West Point, New York, and will leave at the end of June to start training.
Alayna Tucker, East High School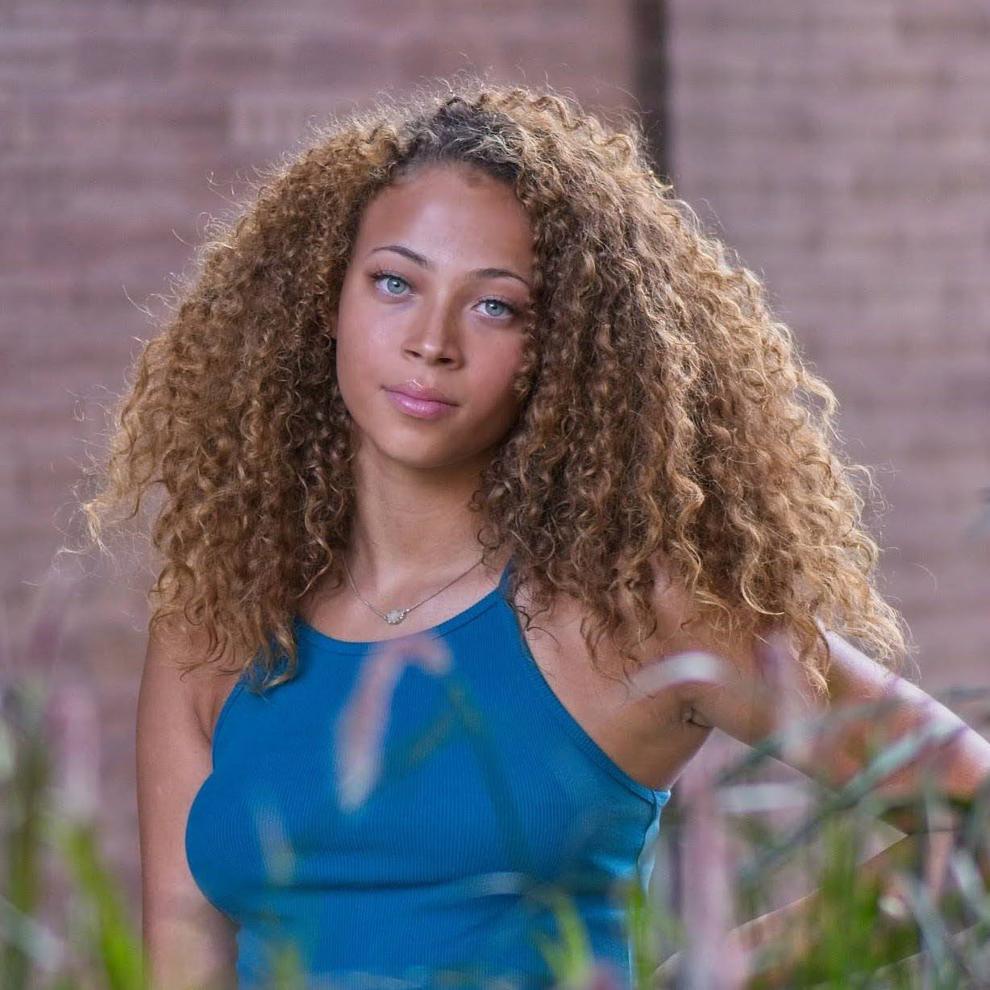 The beginning of the year was stressful for Alayna Tucker as she tried to navigate the college application process digitally.
"I couldn't really ask questions," she said. "I was left in the dark."
She was able to get help through AVID and the school's People program, and stress was lifted from her shoulders once she received acceptances from colleges and universities, including UW-Madison, where she plans to study biochemistry.
But she mourned the loss of last season as a member of the high school volleyball team and sought out other ways to connect with her classmates. She and her peers continue to struggle with the loss of their senior year due to the pandemic.
"I've always dreamt of my senior year," she said. "It's been really hard but it's also taught me to take in the small things — for volleyball we were like 'oh next year,' but next year didn't come, so really taking in every moment and saying yes to things" is important.
Through it all, she said her classmates proved that it's possible for them to be self-motivated and to work hard under difficult circumstances, and she found ways to stay connected and engaged socially.
"I think that clubs really helped me stay active within my community and my school," she said.
Tucker is on the leadership board of the Black Student Union at East High School, and the group made sure to meet every week and volunteer for different projects.
"It was more of a connection, instead of just sitting in Zoom — there was time outside of class for us to connect," she said. "We could actually have conversations during club time."
Over the summer she plans to take part in the Summer Collegiate Experience before her freshman year at UW-Madison.
Isabell Vang, East High School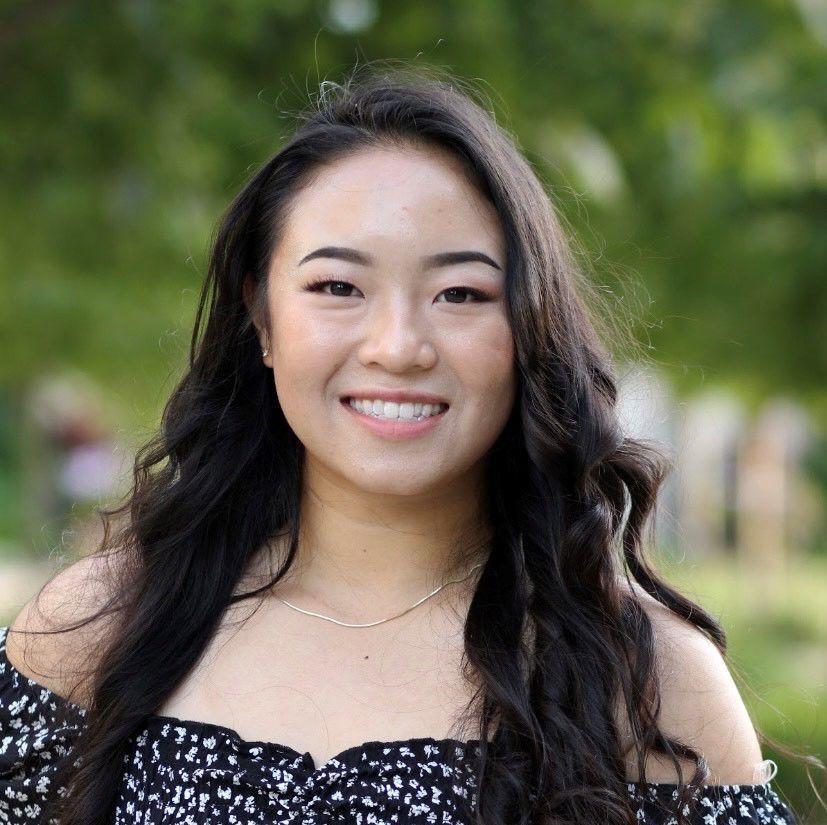 Isabell Vang struggled with the shift to online learning at the beginning of the school year. As a hands-on learner, online instruction as difficult.
"I can't just sit through lectures, I definitely need to be interacting with the teacher," she said. She had decided to take all AP classes ahead of her senior year, and being online affected her ability to learn. Navigating the curriculum on her own was a challenge, and she and her classmates struggled to carve time out of their day to watch assigned videos and complete other parts of coursework.
Vang was also a member of the East High volleyball team with Tucker, and not having a season during her senior year made it difficult for her to stay motivated.
"It definitely was hard, knowing that it was my last year and I was hoping to play my last year with my senior girls, but that didn't end up happening," she said. "That was really devastating."
Keeping in contact with friends and her teammates through Facetime and other video chatting tools helped her to keep her spirits up. Her parents also played a big role in supporting her emotional well-being.
The past year "really shows how adaptive students are," she said
After graduating, Vang plans to complete a two year biotech-engineering program at MATC, then hopes to continue her education at UW-Madison.
In the short term, though, she's excited to spend time with her friends over the summer once they're fully vaccinated.
Claire Krause, Madison Area Technical College STEM Academy/ West High School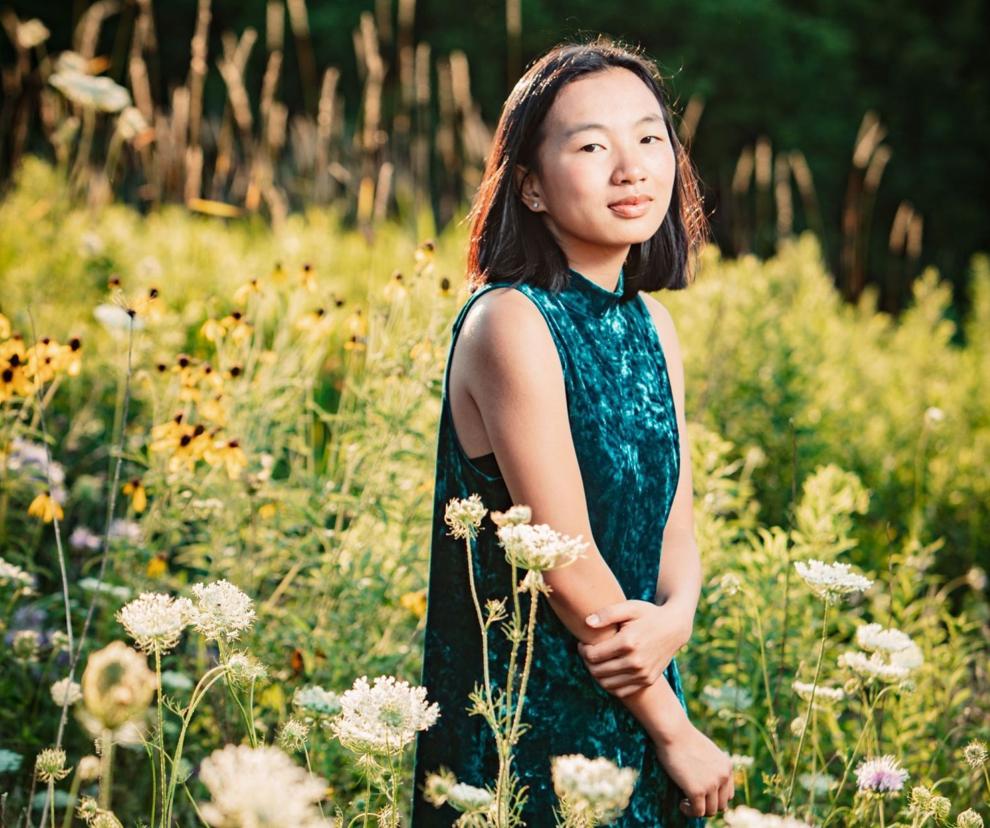 Claire Krause spent the past two years at Madison Area Technical College as a part of the STEM Academy, but this year, her classes were all online and remained so even when her peers at Madison high schools returned to classrooms.
"It's been pretty tough," she said. "I never noticed how much I miss being in the classroom, whether it's at West or at MATC. I miss having that ability to talk to people and professors."
For each of her classes this year, she's had at least one live, online session during the week which has helped her avoid forgetting about coursework.
She's also the vice president for an honors society at MATC, which allowed her to organize events for students and opened up opportunities for her to gain experience and mentorship.
"It's really good to have a community and a support system," she said. "It's been tough to find the motivation throughout the last year because we're missing out on prom, all of the big events, but we're still finishing and we're moving on."
Weekly check-ins with her counselors also helped her to stay on track throughout the year as she looked toward graduation and her plans for next year.
"I've always known I wanted to go into the medical field," she said, but she was hesitant to apply to the STEM Academy ahead of her junior year because she didn't want to leave her classmates at West High. But her mom was persistent.
She gained dual credits through the program, which she hopes will cut down on the cost of college, and will be graduating with an associate degree along with her high school diploma.
She plans to attend UW-Madison in the fall to major in biology with a minor in global health.
Over the summer Krause plans to work at a summer job at an outdoor pool in Milwaukee, where some family members live.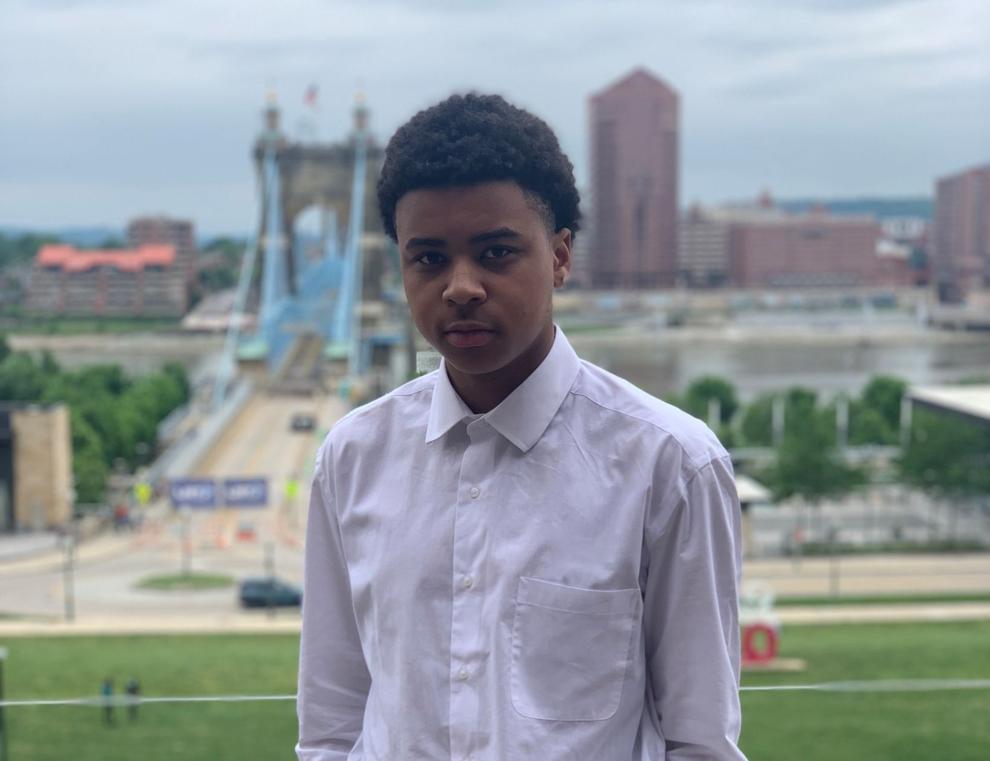 Jaylon Lee said online learning was challenging for him because he is a hands-on learner and needed in-person support from teachers, and looking forward to graduation kept him going through the pandemic school year.
"Working toward my future kept me going," he said.
He sought out a quiet environment during the school day to make sure he was able to focus on the work, and would go into a Zoom breakout room during class to get one-on-one attention if needed. He also had a learning coach who would check in with him and keep him on track.
At Capital High, teachers offered office hours to schedule time to work with students one-on-one if needed, after the school day was over.
He also worked in person for most of the year at MSCR Cares, and balancing online school with work was challenging.
"It was risky," he said of working with youngsters in person, but he and his coworkers maintained COVID-19 mitigation efforts, such as wearing masks and social distancing.
"Before the pandemic it was easier because we would plan activities like going out on the playground, doing puzzles and teamwork projects with the kids, but we couldn't do that" amid the pandemic, he said.
He also said he felt like he missed out on important opportunities due to the pandemic.
"I was devastated because I really wanted to go to the last football games, prom and senior pranks, but it made me realize how important teachers are and having that connection," he said.
Lee plans to attend MATC in the fall to focus on early childhood education after being inspired while working for MSCR Cares.
"I just had such fun with the children, I just wanted to keep going into it," he said. He'll continue to work with MSCR Cares during the summer and just got a promotion.
"It's been pretty tough. I never noticed how much I miss being in the classroom, whether it's at West or at MATC. I miss having that ability to talk to people and professors."

Claire Krause, graduating from West High School