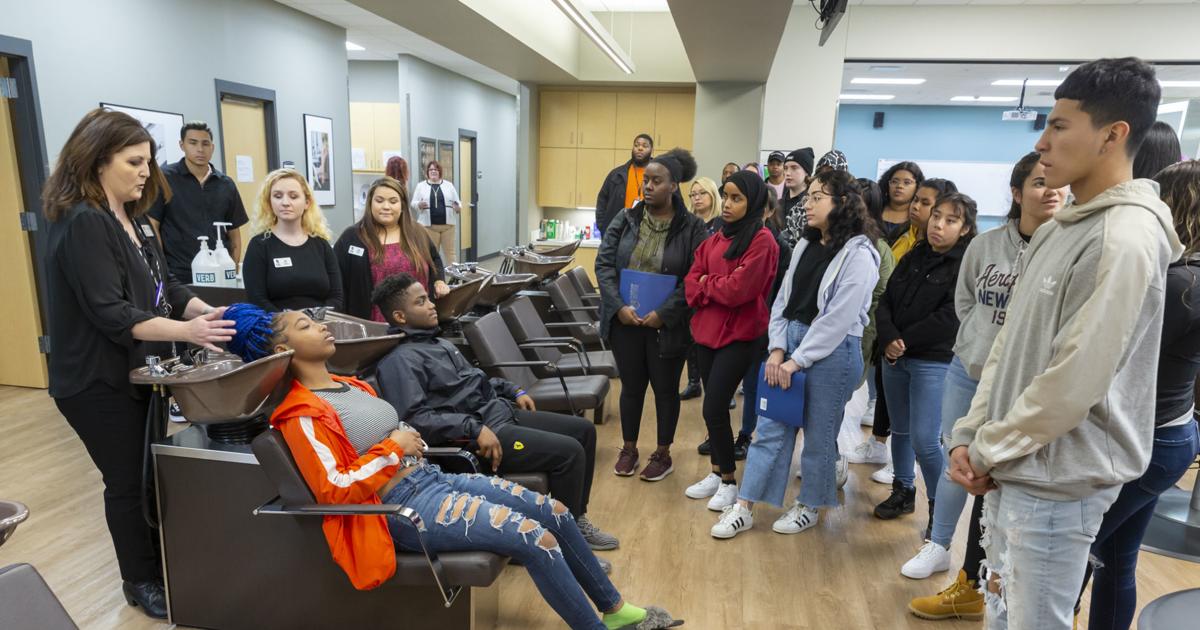 Many students at Verona High School enjoy doing each other's hair and makeup, which school counselor Walter Williams said makes a new partnership with the cosmetology program at Madison Area Technical College a natural fit.
"I love to see students express themselves artistically and help them discover their 'why,'" Williams said.
The students find they are good at it, which can lead to a job and getting paid, he said.
Verona is the first high school to pilot the program after Principal Pam Hammen approached MATC, asking if it could be set up because of high student interest.
The program, which is open to a maximum of 20 students, is geared toward seniors because they would be able to enroll in MATC's cosmetology program, which includes areas such as barbering and nail care, after high school graduation.
The first step was having members of the Madison College cosmetology program visit Verona High School on Oct. 1 to present the highlights of the program and how the trade can be a beneficial career.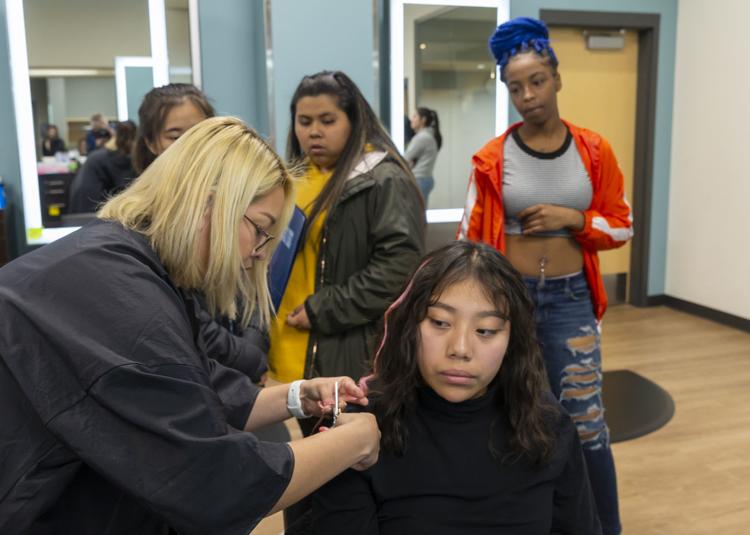 Then on Oct. 16, the interested students toured the cosmetology program facilities, where they heard about the program from staff and current students. Then they toured the rest of the main building at the Truax campus.
Senior Quan Caffey, who said his dad has cut hair for his friends for a long time, showed great interest in the program as he checked out the relatively new Trustyle Salon at the school.
"I kind of grew up around it," said Caffey, who said the profession is high on his list of career possibilities. "This is the best salon I've ever seen."
Senior Tanzsaeniya Bey, who was wearing braided hair extensions colored blue and had blue painted nails, said she wants to learn every area of cosmetology when she gets out of high school.
"I really enjoy doing hair," she said. "I grew up braiding hair so I do my own hair (and) do things for friends."
As part of the partnership, students who are interested will be bused to the college for an orientation class called "Making the Cut" on Nov. 9 and 16 and will receive college and high school credit. The one-credit, 16-hour class, provides an overview of how the program operates, and students perform hands on activities and work in groups. Passing the class is required for anyone enrolling in the cosmetology program.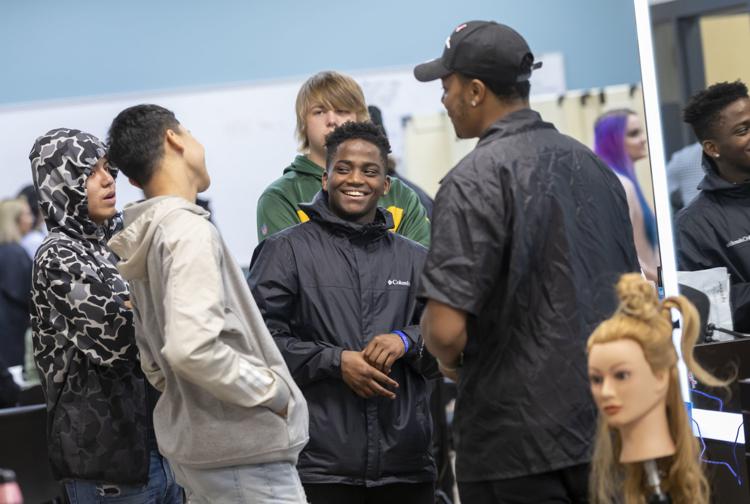 However, the upcoming Making the Cut session will be customized for the Verona students and offered on Saturdays so it doesn't interfere with their regular classes, said Vicky McNally, cosmetology instructor and program director. It will include a question-and-answer section on how college differs from high school.
The traditional Making the Cut also will be offered two other times in the fall for other students. One starts Nov. 12 and the other Dec. 9.
McNally said an attraction to cosmetology is connected to growing interest in entrepreneurship.
Senior Brenda Morales said she is still deciding on a career but she is leaning toward cosmetology. She has been doing her nails since she was little.
"I just really want to experience everything (in the cosmetology field)," she said.
Some of the students such as seniors Leticia Varela and Esmeralda Vang and sophomore Garrett Hoppe are interested in other careers but want to learn the skills of a cosmetologist more for their own use.
"It would be cool if I could cut my friends' hair," Hoppe said.
Be the first to know
Get local news delivered to your inbox!