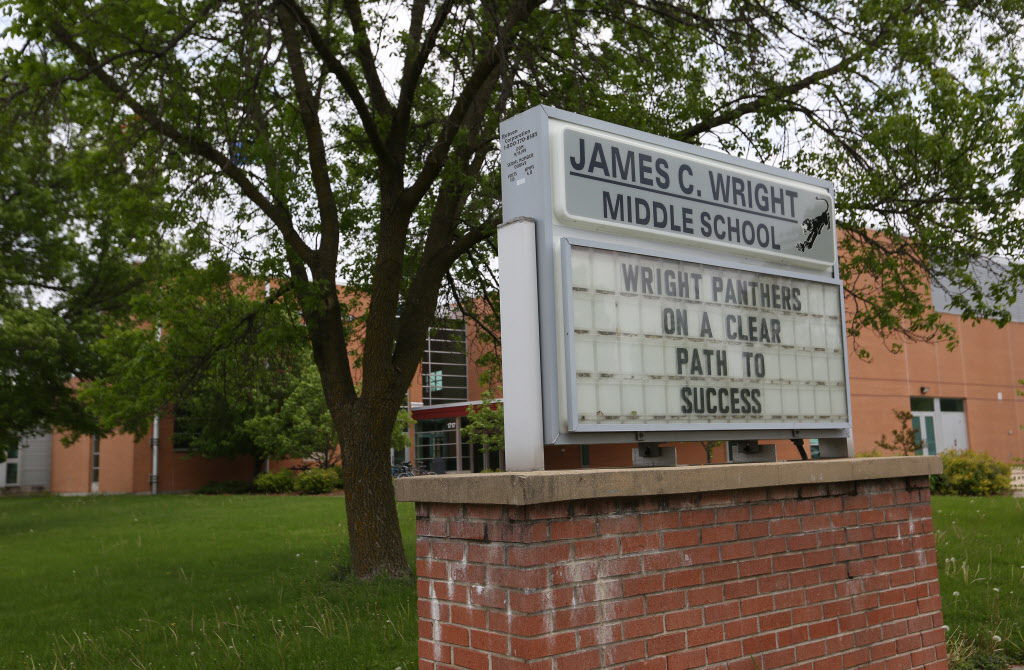 Officially at least, bad student behavior in Madison schools nearly doubled from 2013-14 to the school year that ended in June.
At the same time, the number of out-of-school suspensions dropped by 13 percent, and 38 of the 51 schools that meted out the suspensions meted out fewer of them.
One big change that took place between 2013-14 and 2017-18? A new district Behavior Education Plan, or BEP, was rolled out in 2014-15 and emphasized the need to avoid suspending or expelling misbehaving students — largely as a way to reduce the disproportionate number of students of color who were missing school due to behavior problems.
With the BEP now in its fifth year, the school district is in the process of revamping the sometimes controversial approach, which has failed to meet key district goals and garnered criticism from some teachers as going too easy on misbehaving students.
A School Board committee, the Student Behavior Ad Hoc Committee, is responsible for getting feedback on the BEP's rollout to date, and for making recommendations early next year for changes. At a meeting in September, officials from East High School and Wright Middle School talked about what's working and what isn't in the plan.
Among the changes they suggested were to better differentiate consequences for possession of marijuana versus harder drugs, adding more staff training in restorative practices, and slowing the growth of district administration so as to direct more resources to schools.
"The people that we have doing it are working hard," East principal Mike Hernandez said of staff work to implement the BEP. "We just don't have enough of them."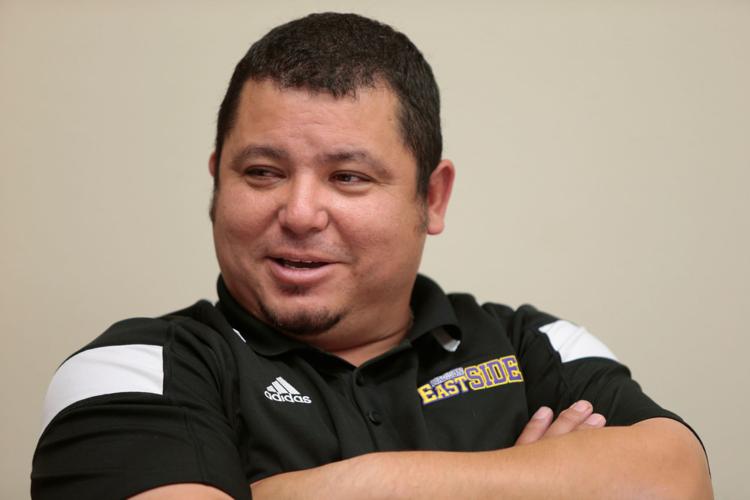 Jay Affeldt, the district's director of student physical, behavioral and mental health, said subtle changes have been made to the BEP every year since its implementation, but what the district is doing now is more extensive and will look at the details of the written plan, staffing and other resources needed to make it work, and training staff to use it.
He said district administrators are making no assumptions about what needs to change: "We're coming in pretty blank slate. We don't want to jump to conclusions."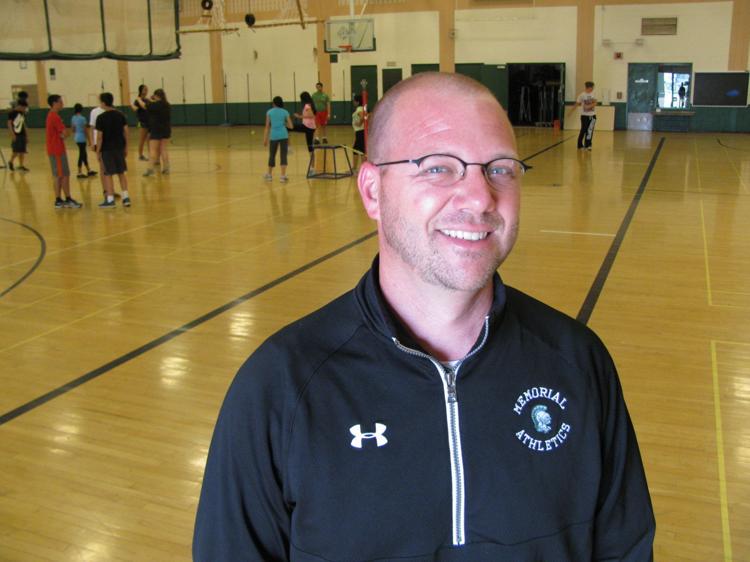 Mixed success
Interventions across five "response levels" range from in-class behavioral redirection for a third-grader who hits a classmate, for example, to a three-day suspension for an eighth-grader who steals a classmate's cell phone, to expulsion for an 11th-grader who brings a gun to school.
Across all schools from the 2013-14 school year — the last before the BEP went into effect — to the 2017-18 school year, the total number of what the district terms "behavior events" increased from 35,460 to 69,279, but the total number of out-of-school suspensions dropped from 2,905 to 2,521.
District officials have claimed mixed success for the BEP, which cost more than $15 million to implement over its first four years, mostly in staffing costs.
"We saw positive outcomes like increased documentation of behaviors, reductions in exclusionary practices at elementary schools, and reductions in expulsions," officials wrote in the program's only "major plan evaluation" to date, released in August 2017.
Indeed, much of the jump in the number of behavior events is likely simply a result of better record-keeping.
"I do believe the majority of that increase is just because we've gotten better at implementing the system," Affeldt said.
Officials have been less happy with the plan's failure to consistently result in fewer suspensions at the middle- and high-school levels, or to reduce the disproportionate number of nonwhite students exhibiting poor behavior. Officials note that after falling in the first couple years after BEP's implementation, suspensions have begun to creep back up again.
"In total, (the school district) has not experienced the progress the district hoped to achieve," the 2017 report says, "and many outcomes are not meeting expectations."
In short, because some problematic behaviors can be successfully addressed with policy and training, according to Affeldt, and some can't be — at least, not yet.
As teachers delve more deeply into a poorly behaving student's individual situation and family life, "we slowly start to uncover a far more complex way of responding." Affeldt said, and "types of support became very individualized."
The correct response in those kinds of situations, the district report says, "likely requires more art than science."
Challenging assumptions
For years now there's been a split between city of Madison residents generally and the children who attend its public schools.
You have free articles remaining.
Madison's population is 78.7 percent white, according to Census Bureau figures, and only 18.6 percent of residents live in poverty. By contrast, only 42.7 percent of Madison School District students identified as white last school year, according to district figures reported to the state Department of Public Instruction, and 46 percent were classified as economically disadvantaged.
Four years after the BEP's launch, there's little sign that schools with poorer, more racially diverse student populations necessarily have more behavior problems — contradicting some of the common assumptions about urban schools.
Among elementary schools, for example, the school with the most documented "behavior events," Orchard Ridge, was demographically similar to the school with the least, Sandburg.
Sandburg, on the Far East Side had a school population last year that was 61.3 percent low-income and 75.3 percent nonwhite, but only 0.28 events per student last year.
Orchard Ridge, on the Southwest Side, had a student population that was 56 percent low-income and 67.2 nonwhite, but nearly 12 events per student.
The district's 12 main middle schools had between just more than two events per student and just fewer then five, with no obvious correlations between poorer, more diverse populations and more behavior problems.
A correlation between more racial diversity and poverty and worse behavior, however, was evident once students reached high school.
The district's most ethnically diverse and poorest high schools in 2017-18, East and La Follette, saw the most behavior problems that year of the district's five major high schools.
Looking at what works
Sandburg principal Brett Wilfrid dismissed the notion that his school's low behavior event numbers means he's "figured out" anything about keeping students in line.
"There is just so much here, and it's so complex and so nuanced," he said by email. "I don't think that it will fit neatly into a single story, nor do I think this data (behavior referrals) indicates a success of ours."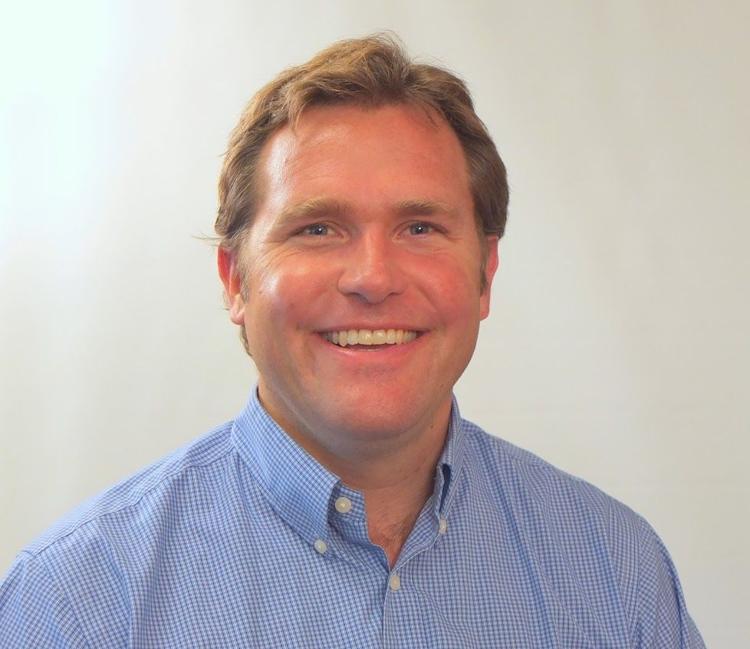 He did, however, point to the school's climate survey results, "which is consistently strong and shows overwhelmingly positive impressions of our wonderful school from parents, teachers, and students."
Marla Bergh, president of the Sandburg Parent-Teacher Organization, said she's "very happy with the school," where she has a son in second grade and a daughter in third grade.
Bergh couldn't put her finger on any one thing that might be responsible for Sandburg's relative calm, but speculated that part of the reason might be that — because of space limitations — students eat lunch in their classrooms and "when the kids are in their classroom during that time period they are pretty much monitored and nurtured by their teachers."
When volunteering in Sandburg kindergarten classrooms in the past, she noticed that students were able to remain on-task and calm even if one of their classmates was exhibiting bad behavior, and that "it just seems as if the teachers slow down a little more, are a little more empathetic" than in the middle school grades.
Wright Middle School's student population is much poorer and more diverse —70.8 percent low-income and 88.8 percent nonwhite in 2017-18 — than district middle schools as a whole.
But it also had the second-fewest behavior incidents, by student population, among middle schools last year.
Wright was founded as a charter school in 1997, but traded its charter in at the end of the 2016-17 school year for magnet school designation. It also started requiring students to wear uniforms this past school year.
Enrollment is restricted to students in the West High School attendance area who apply to get in. If there are more applications than open seats, students are chosen via a lottery. Those who don't apply are automatically funneled to their local neighborhood middle school.
At the September Student Behavior Ad Hoc Committee meeting, Wright principal Angie Hicks suggested the BEP didn't have much effect on her approach to behavior, saying she was going to do whatever was necessary to maintain a safe environment.
Factors influencing student behavior would be dealt with, she said, but "if you fight, you're going home."
Affeldt said the district doesn't publicize school-by-school behavior data, but is looking at it behind the scenes for signs of what works.
The district hasn't set goals for reducing suspensions and other behavior events by any set number or percentage. Officials just want to see fewer of them, said Quinn Craugh, the district's coordinator of behavior education.
Work to revamp the BEP will attempt to answer the questions "What is working?", "How do we amplify that?" and "Can it be replicated?", he said, while always keeping in mind that suspensions should be a last resort.
Craugh said the hope is to have a revised BEP in place in time for the next school year.
The chairwoman of the Student Behavior Ad Hoc Committee, School Board member Gloria Reyes, said "I can't say that behavior is out of control," but the district is at a point where it needs to face it head on or risk problems down the road.