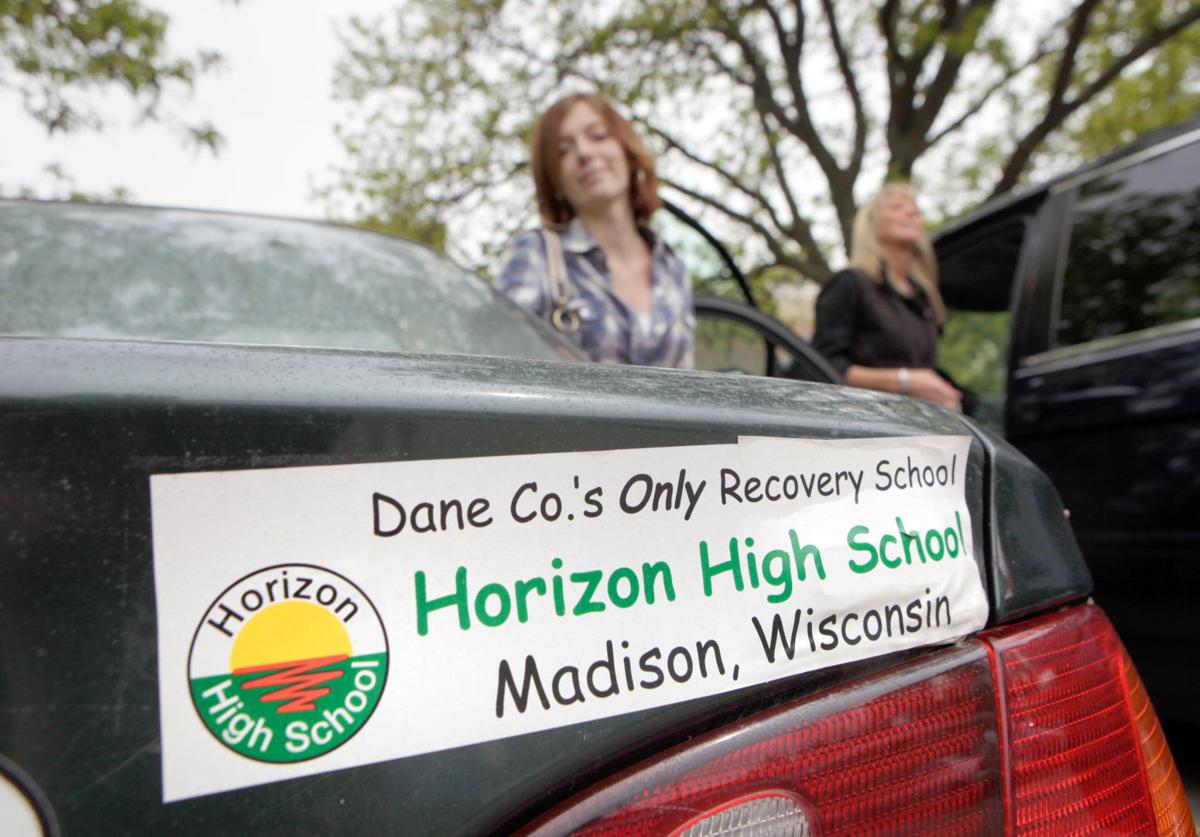 More than two years after the state authorized the creation of a public high school for students recovering from drug and alcohol addiction, no proposals to open such a school have been offered.
The University of Wisconsin System's Office of Educational Opportunity — the agency tasked with chartering the school — has not received any proposals from organizations or groups interested in receiving state money to start a "recovery school" to serve up to 15 students.
The office, which can charter schools independent of local school boards, initially sent out a request for proposals, or RFP, in August 2017 after the state Legislature paved the way for the creation of a recovery school during a special session that year.
The recovery school concept — part of a package of bills passed in 2017 meant to respond to the opioid epidemic — cleared the Legislature with near-unanimous support.
When the RFP was initially sent out, Rep. John Nygren, R-Marinette, and Sen. Alberta Darling, R-River Hills, the lead sponsors in their respective chambers, called it a "huge step" to battling opioid addiction in the state.
"As the author of the bill, I am disappointed that there has been no progress made on this important goal," Nygren, who has been a leading voice on the opioid epidemic, said in a statement last week to the State Journal. "I stand willing and ready to assist should legislative changes be required to expedite this process."
School concept
Students with substance use disorders can voluntarily attend recovery high schools, usually after receiving treatment, to work on their diploma in a setting with sober peers and addiction counseling services.
Michael Durchslag heads the charter school PEASE Academy, or Peers Enjoying a Sober Education, in Minneapolis, which enrolls about 30 students recovering from substance use disorders.
"There's a naivety in terms of the significance of substance use disorder that once someone gets their initial treatment that's it, they're fine, they're good to go," he said.
Starting a school, especially a charter school, can be a cumbersome, time-consuming and intimidating process, said Durchslag, who also sits on the board of directors for the Association of Recovery Schools.
While Durchslag is unfamiliar with the process to start a public Wisconsin recovery school, he said he finds it "shocking" there have been no proposals, especially with a large urban area like Milwaukee not having any.
Under the law authorizing a Wisconsin recovery school, an operator must locate the school anywhere in the state, offer recovery support services, such as an addiction counselor, and provide coursework that meets state diploma standards.
For the up to 15 potential students, they would need to remain sober for at least 30 days before enrollment, commit to continued recovery, and consent to random drug tests.
The intent is to have the recovery school be piloted under the Office of Educational Opportunity for four years, after which it could managed by a school district, a group of school districts, a local government or a private operator.
Traci Goll, director of Horizon High School, said she's had families move to Madison from across the state to attend the recovery school, which has been in operation since 2005. Fifteen students, which is the maximum enrollment, are expected to attend this semester.
The school, which costs $12,000 annually per student, is funded through a mix of sources, including a contract with the Madison School District, tuition payments and fundraising, Goll said, but having enough money to cover costs, such as for mental health training, is a constant battle.
In general, Durchslag said, there are several challenges to starting a recovery school, including getting sustainable financing, transporting students to and from school, and the availability of treatment resources within a community.
To finance a Wisconsin recovery school, the operator would receive the same per pupil payment as other independent charter schools, which is estimated at $8,911 per student for 2019-20; would be able to bill insurance providers for mental or behavioral health services if it is included in the insurance plan; and could receive a startup grant of up to $100,000.
Andrew Finch, co-founder of the Association of Recovery Schools, said financing is the "biggest challenge" to starting a recovery school, adding that he thinks the per pupil payments under the Wisconsin proposal might not be enough to persuade someone to start the school.
At PEASE — which is the oldest operating recovery high school in the United States — the cost to educate each student is roughly $12,000, said Durchslag, who has been with PEASE for 24 years. The school receives money from multiple state sources, but fundraising is also necessary, he said.
Addressing needs
Durchslag said research on recovery schools has found positive results.
The study — conducted by Finch, who is also an associate professor at Vanderbilt University, other researchers with the Nashville, Tennessee-based university, and a UW-Madison researcher — said results indicate recovery schools "have significantly beneficial effects on substance use and school absenteeism" six months after students are treated for substance use disorders.
Finch said recovery schools are intentionally smaller than traditional high schools, typically around 30 students, to provide students a more close-knit learning environment.
While the stigma of attending a sober school may make parents or students leery of enrolling, Durchslag said it allows students to speak openly and honestly about their substance use, become friends with others looking to live sober, and can remove negative peer influence on teenagers.
"When a young person comes out of treatment, for them to go back to a traditional school, really, we're asking them to go back into their favorite bar for six and a half hours a day, five days a week and asking them not to use," he said.