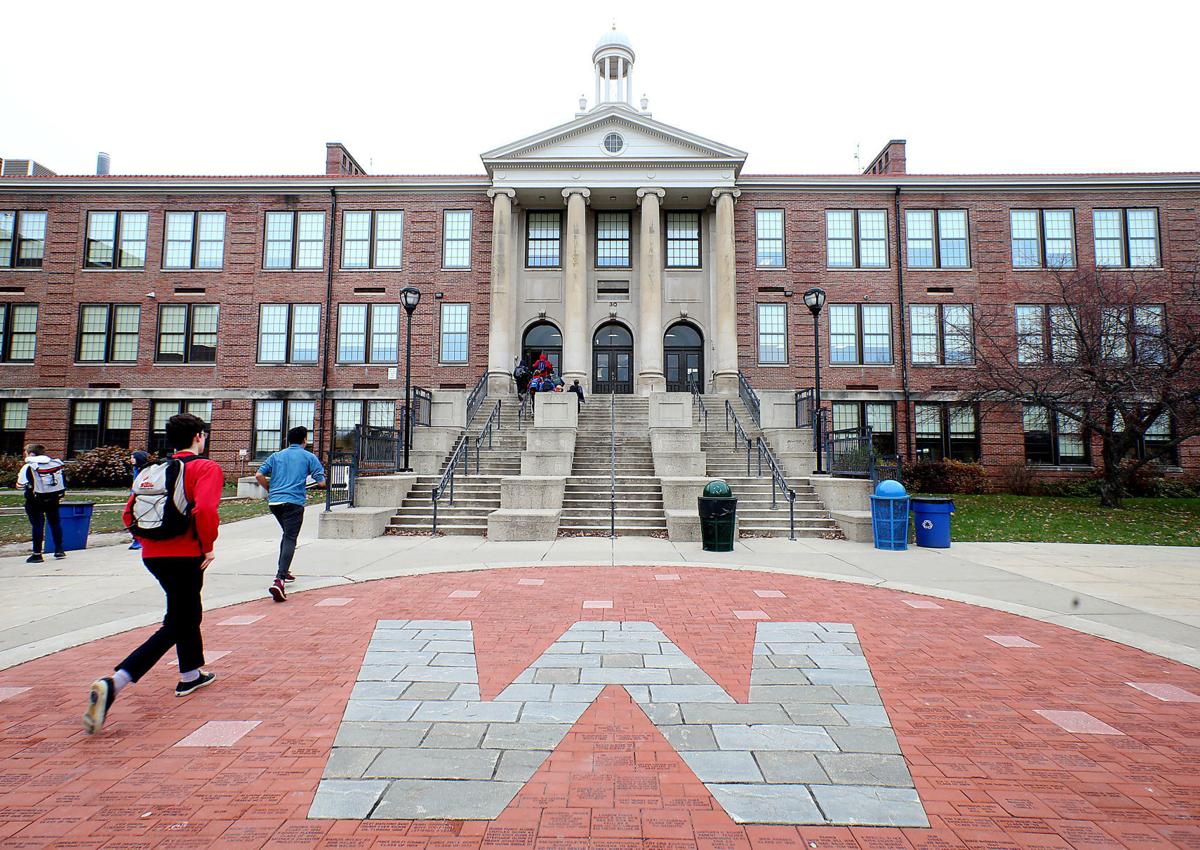 Two weeks after a teacher allegedly used a racial slur with a student at Hamilton Middle School, Madison School District officials are reporting two other recent instances of staff using racial slurs with students.
In a Friday email, West High School Principal Karen Boran alerted West families to a "serious incident" Monday involving a teacher "allegedly using an inappropriate racial slur with an individual student."
And in an email sent to district staff 12 minutes after Boran's email went out, Superintendent Jennifer Cheatham indicated there had been a third such recent incident.
East High School Principal Mike Hernandez described it in his own email to parents Friday as a "serious incident that occurred in a classroom" on Nov. 9 and "involved a substitute teacher using an inappropriate racial slur in the presence of students."
The teacher in the Hamilton case has since resigned, according to district officials, and district spokeswoman Rachel Strauch-Nelson said the substitute from East will not be allowed to return.
In the West case, "once we were informed of the incident, we removed the teacher from the classroom while the matter is being investigated," Boran told families. "If this is found to be true, immediate and appropriate action will be taken using all available options for recourse."
Boran said the teacher has not been at the school since Tuesday.
The district has declined to identify the teachers involved or share details about what happened in the three cases.
But after school Friday at West, some students said they were aware of the incident and knew the teacher involved. The Wisconsin State Journal is not identifying the teacher because the district declined to confirm her identity.
Freshman Tanner Kinishi, 14, said she had the teacher for a class but did not witness the incident on Monday.
"She just said a racial slur — the n-word — to a kid," said Kinishi, who described the teacher as "kind of a wild teacher" who students were happy to see leave.
Pat Mulvey, a parent of two black students at West, said she was not happy that it took four days to tell parents about the use of the slur. Her daughter, Quinnie Postle, 15, said students were notified of the incident as well on Friday in an email she called "vague."
"I can't help but think that it's the political atmosphere," Mulvey said of the slur, and pointed to a president who has been linked to the alt-right and often uses harsh language against his political enemies.
The mother of the student in the Hamilton incident told The Capital Times and the website Madison365 that the teacher, after overhearing a conversation among students, asked the student how she would like it if she were called the n-word.
In her letter to West parents, Boran said "no matter the context or the circumstance, use of racial slurs is unacceptable in our schools and throughout our community.
"It does not represent who we are at West or in MMSD."
In an email to parents Friday, Hamilton Principal Jessica Taylor said students will be reminded during advisory time on Monday that "the use of racial slurs is not tolerated in our school community."
The school is also offering "restorative circles to give students a chance to process thoughts and feelings," she said, and individual attention if they need it.
Pledges to help
In her Friday email to staff, Cheatham said that by not communicating with staff about the incidents earlier, "I inadvertently communicated a desire to sweep difficult issues under the rug or a lack of commitment to our core values.
"I want to assure you that is not the case," she said.
"As a school district, we must commit to being healers and protectors for the students and families we serve and ensure that our schools and classrooms are places that value, affirm and uplift our students," she wrote. "Let's use this important opportunity to pause and reflect on the community we want to be, we can be, and we are striving to be."
Doug Keillor, executive director for Madison's teachers union, Madison Teachers Inc., said "the use of racial slurs, no matter the context, is unacceptable in our schools," adding the union planned to meet this weekend to "collectively confront" the problem.
"We believe public schools have a moral responsibility to provide a quality education, broad and equitable in nature, to all students with no exceptions, exclusions or disparities," Keillor said in a statement Friday. "Though these are our stated beliefs and mission, we acknowledge our actions and inactions have fallen short of these ideals and our silence has served to uphold the inequitable status quo."
Madison schools have long been plagued by achievement gaps between white students and students of color. District students are far more racially and economically diverse than Madison residents as a whole, and the district's teaching ranks remain largely white.