Landon Wapneski never thought he would have an elementary school as nice as the one where he is now attending fifth grade.
Landon is enrolled at the new Token Springs Elementary School, which is one of two nearly identical schools that opened this fall in the Sun Prairie School District.
Token Springs, 1435 N. Thompson Road, and Meadow View Elementary School, 200 N. Grand Ave., were built to resolve pressing space problems. Because the district had grown by more than 2,400 students in the past 10 years, six of the district's seven elementary schools were over capacity before this year.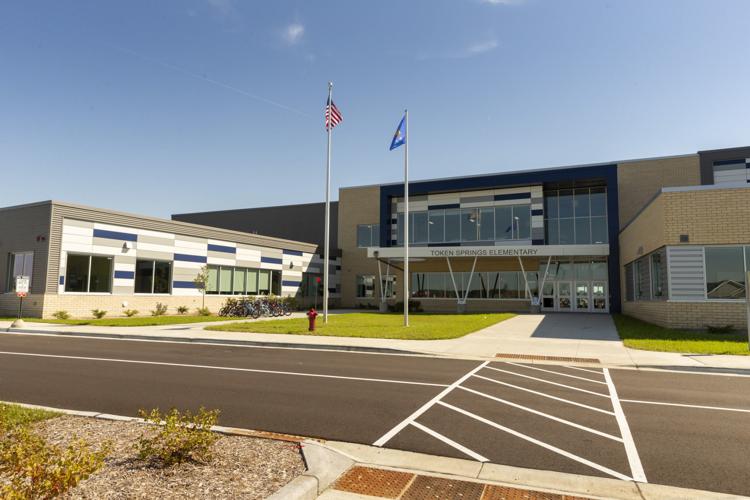 "It's an amazing school. Like my dad said, 'It's not even a school anymore.' It's so nice and big and open," Landon said of Token Springs. "We're not in high school, we're in elementary school, you don't have to make it this nice."
Landon said he really appreciates the sunlight in the school, which was built to let in lots of natural light and also be open within the interior spaces.
The school district worked with Eppstein Uhen Architects and J.H. Findorff & Son to design and build the schools. Token Springs also incorporates the district's Early Learning Resource Center.
The schools feature classroom areas that open to large, multipurpose collaborative spaces and are clustered according to three age groups and referred to as "ecosystems." They also have green rooms, makerspace areas and flexible furniture. The entire buildings were designed to facilitate collaboration.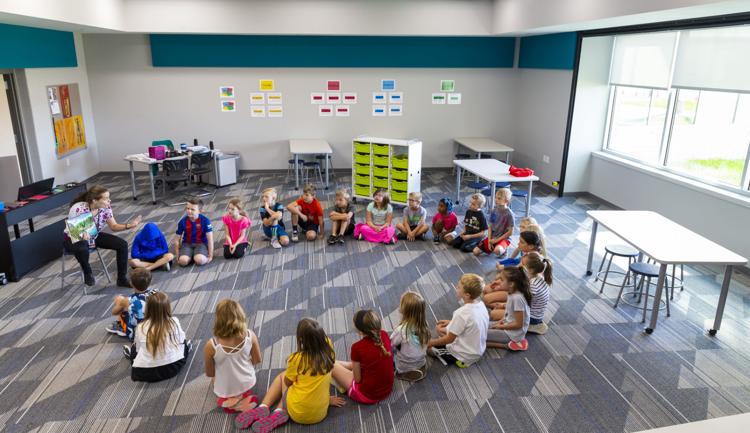 The geothermal system is exposed with a glass wall and a hallway of color-coded pipes and ducts to help educate students.
Major design elements include circles, which represent a global community, and color schemes voted on by more than 300 students last year. Students were also involved in the furniture selection through an interactive process in which they could "test drive" many types of furniture.
A special "naming committee" made up of community members, students and staff took part in selecting the names of the schools earlier this year.
"Everything here is different," said Amelie Correa, a fifth-grader at Token Springs who previously attended Northside Elementary School. "I like the big collaboration spaces."
Token Springs is drawing from a number of elementary schools due to redistricting.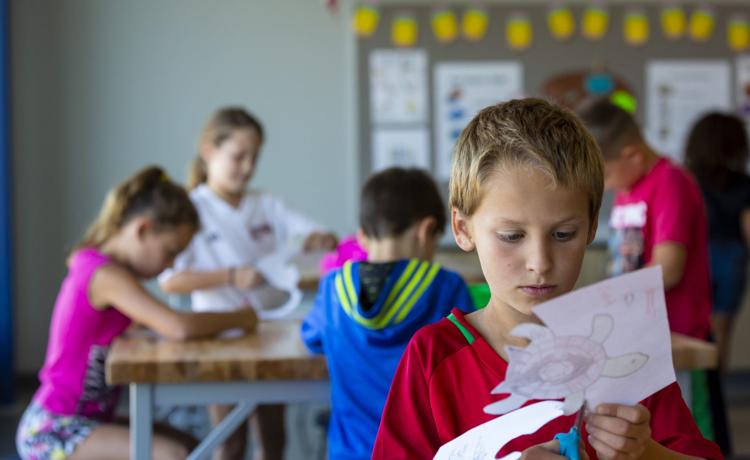 Third-grader McKenna Vitale said she likes the "really big" gym.
Patti Lux-Weber, communications and engagement officer for the district, said the gym helps fill a need for such space in Sun Prairie, where schools are used by community programs.
The gyms and cafeterias in the two new schools are divided by a stage area and the whole space can be opened up to make one big area.
Curt Mould, director of digital media, innovation and strategy, said the district tried to "future proof" the building to allow for how education might evolve so that the building won't be a constraint.
Token Springs third-grader Grace Whitrock said she appreciated the new classroom furniture.
"Everything is on wheels pretty much in the classroom," she said.
Token Springs Principal Mike Marincic said students got a chance to experiment with the furniture to see what arrangements would work for them.
"We have to give kids an opportunity to try, instead of always putting the adult spin on it," he said.