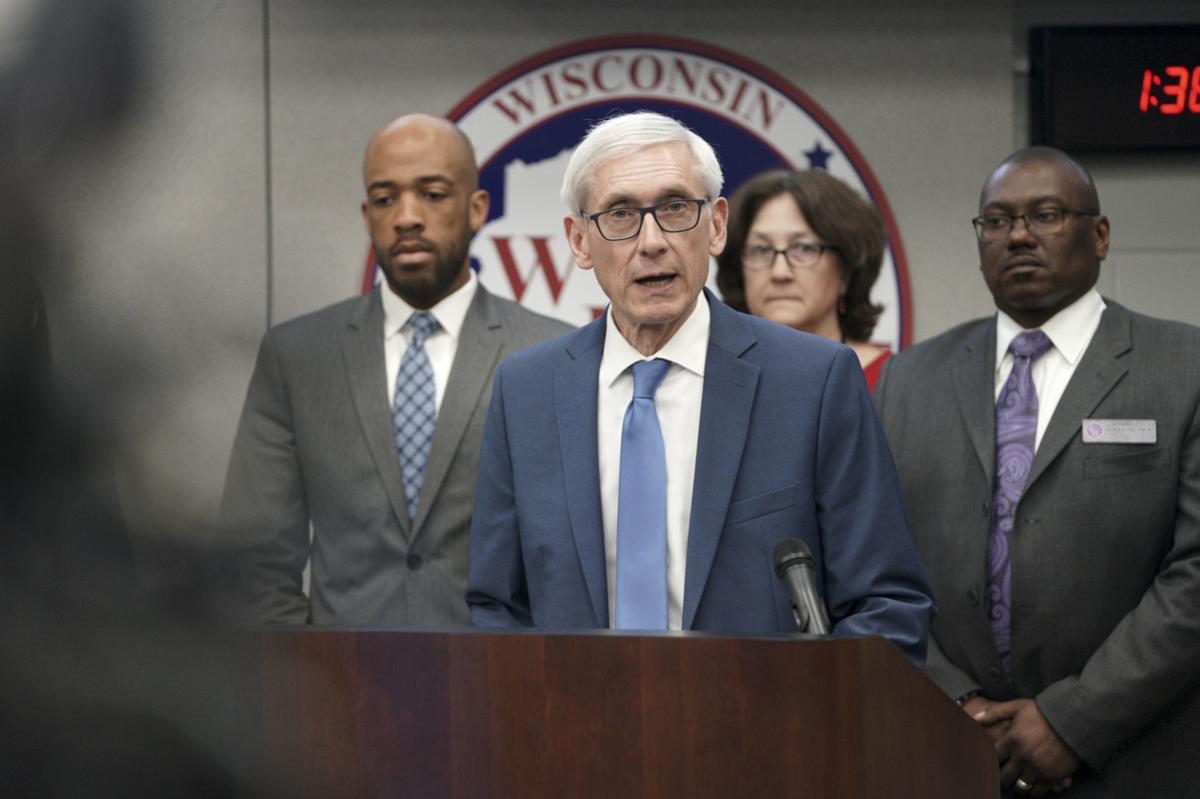 All Wisconsin schools will be required to close under an order issued by the Department of Health Services to combat the spread of the novel coronavirus. 
The order, to take effect no later than 5 p.m. on March 18, affects nearly 1 million Wisconsin children in grades K-12 in public and private schools. Schools, particularly those in counties with reported cases of COVID-19, such as Dane, are allowed to close earlier if they choose. The closure of all public schools over a public health emergency is unprecedented in Wisconsin's modern history. 
Gov. Tony Evers on Friday directed the Department of Health Services, the state agency tasked with managing COVID-19, to issue the order mandating the statewide closure of all K-12 schools. The order affects all public instruction and extracurricular activities. 
"Closing our schools is not a decision I made lightly, but keeping our kids, our educators, our families and our communities safe is a top priority as we continue our work to respond to and prevent further spread of COVID-19 in Wisconsin," Evers said in a statement. 
The anticipated re-opening date for schools is April 6, however, the re-opening date is subject to change pending further information. Schools that are able may continue to with online instruction. 
The announcement comes as universities in the state, including UW-Madison and UW-Stevens Point, have canceled face-to-face instruction to prevent the spread of the virus among their students, staff, and faculty. 
The closure of schools statewide could have profound economic and other implications.
"We did not make this decision lightly," DHS secretary Andrea Palm said in a statement. "We are all in this together to protect Wisconsin and the most vulnerable among us."
Just before Wisconsin's announcement, Illinois Gov. J.B. Pritzker ordered all of its public and private schools to close, affecting more than 2 million public and private school children. 
Dan Rossmiller, a spokesman for the Wisconsin Association of School Boards, said Friday's order leaves a myriad of unanswered questions for school districts and parents. 
"I don't think we've ever seen anything like it in our lifetime, but we've never seen a disease spread the way this one is spreading," Rossmiller said. 
Rossmiller said one major question is the effect on households with two parents working. Some parents who work in the health care industry may have to stay home to watch their children, which Rossmiller fears could further burden the health care system. 
Another issue is how schools will address school lunches, which lower income households often rely on. The Wisconsin Department of Public Instruction has already requested a waiver from the federal government to allow schools the flexibility to offer meals in way that doesn't risk the spread of the virus, such as in a non-congregate setting and off of school grounds. 
Christina Brey, a spokeswoman for the Wisconsin Education Association Council, Wisconsin's largest teacher's union, urged the state and school officials to communicate with unions as they plan for the statewide schools closure. 
Also important is whether schools can get waivers from required instructional hours. If they don't, schools may have to look at lengthening their days or moving classroom instruction into the summer. 
WEAC is recommending schools consider all options to be considered for paid time off for all employees, which could include extending unemployment compensation.  
Deputy state superintendent Mike Thompson said the department has yet to determine whether to grant a waiver from school instructional hours, which are counted over the school year. 
If classroom instruction is suspended for long enough, he said schools will likely need to individually request waivers from the DPI, and that a blanket waiver for all districts is unlikely because each district faces a unique situation.