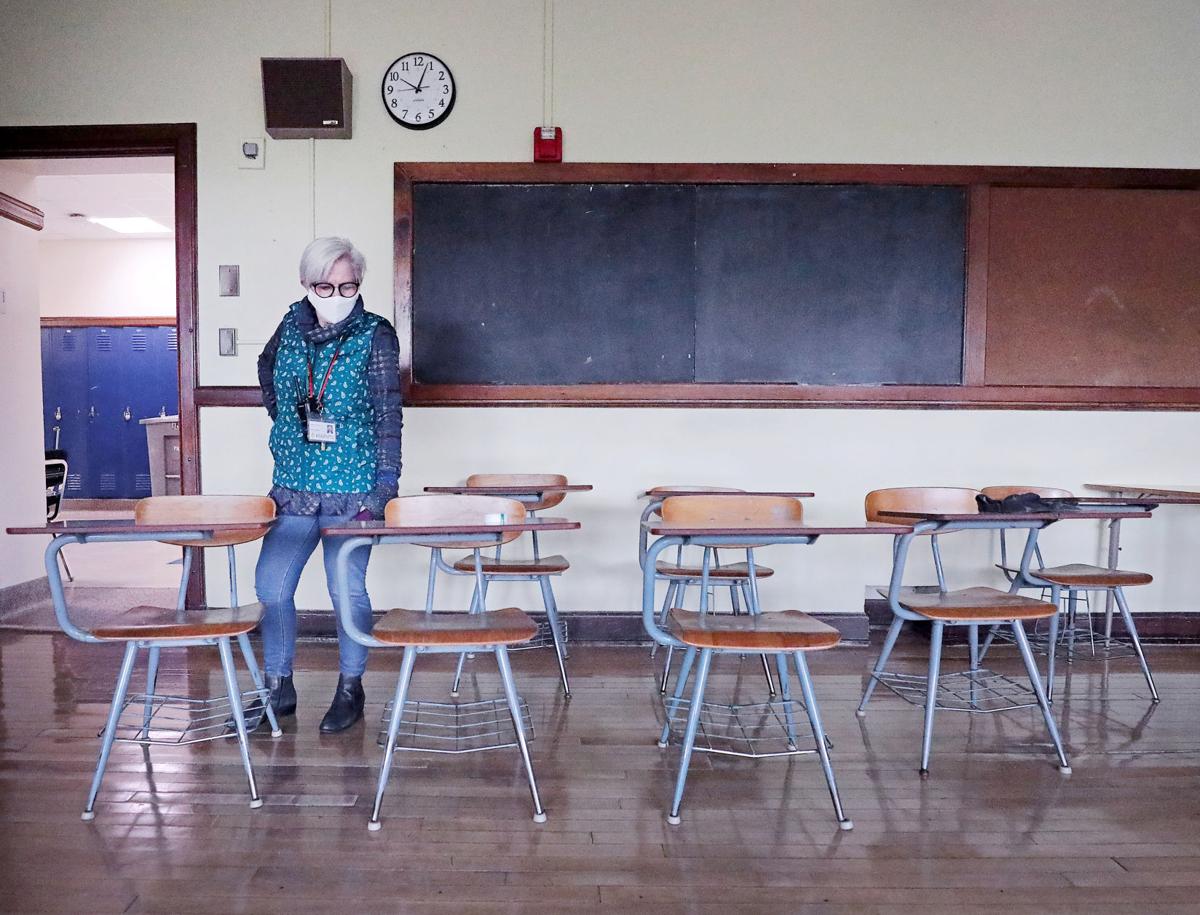 When Carlton Jenkins returned to Madison this summer to become the school district's new superintendent, the one-time Memorial High School associate principal was shocked to see the building where he began his administrative career in education.
"I pulled up and got goose bumps, I looked at the building and said, 'Oh my goodness, it's identical to what it was in 1993,'" Jenkins told the Wisconsin State Journal editorial board last week.
Originally constructed between 1922 and 1965, Madison's four comprehensive high schools could be in line for a $280 million injection of cash after decades without major investment.
"We believe the time is now," said Chad Wiese, executive director of building services for the district. "You can take a look at what our neighboring districts have done, we're quite frankly behind all of them."
Boosters of the $317 million capital referendum describe the high schools as tired, inefficient, piecemealed, inaccessible and out-of-line with 21st-century standards for learning.
The proposed renovations would transform the schools to align with the needs of today's students, supporters say.
Small conference rooms would promote student collaboration, flexible furniture and instructional spaces could let the schools adapt to different learning needs, and modern heating systems would simply make the buildings comfortable.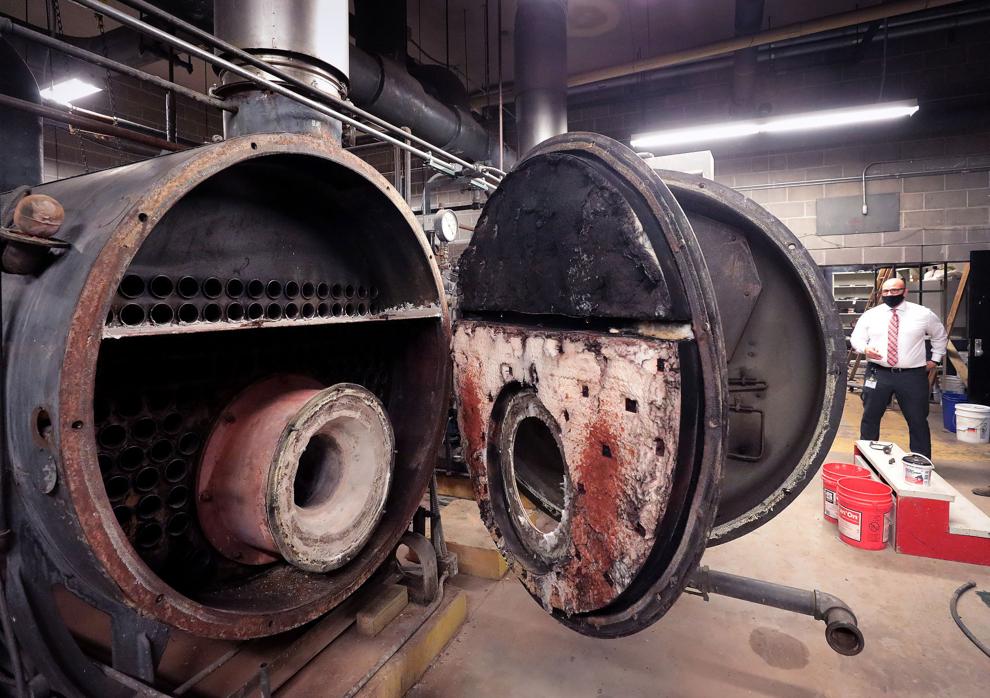 The major investment hinges on the outcome of the $317 million ask of taxpayers on the Nov. 3 ballot, which would also fund the construction of a new elementary on the South Side and consolidate the alternative Capital High into a new home.
The largest chunk of the referendum — $280 million — is targeted for the high schools, evenly split at $70 million for renovations, repairs and additions each at East, La Follette, Memorial and West.
If approved, the capital referendum would raise property taxes on an average-value $311,000 home by $153 annually by the 2023-24 school year.
Combined with a $33 million operating referendum also on the November ballot, passage of both referendums could mean $470 more in property taxes a year for the owner of an average-value home within four years.
Despite the financial challenges created by the COVID-19 pandemic, Wiese said "historically" low interest rates and a favorable labor market as many Dane County school construction projects wrap up mean now is an opportune time to tackle the projects.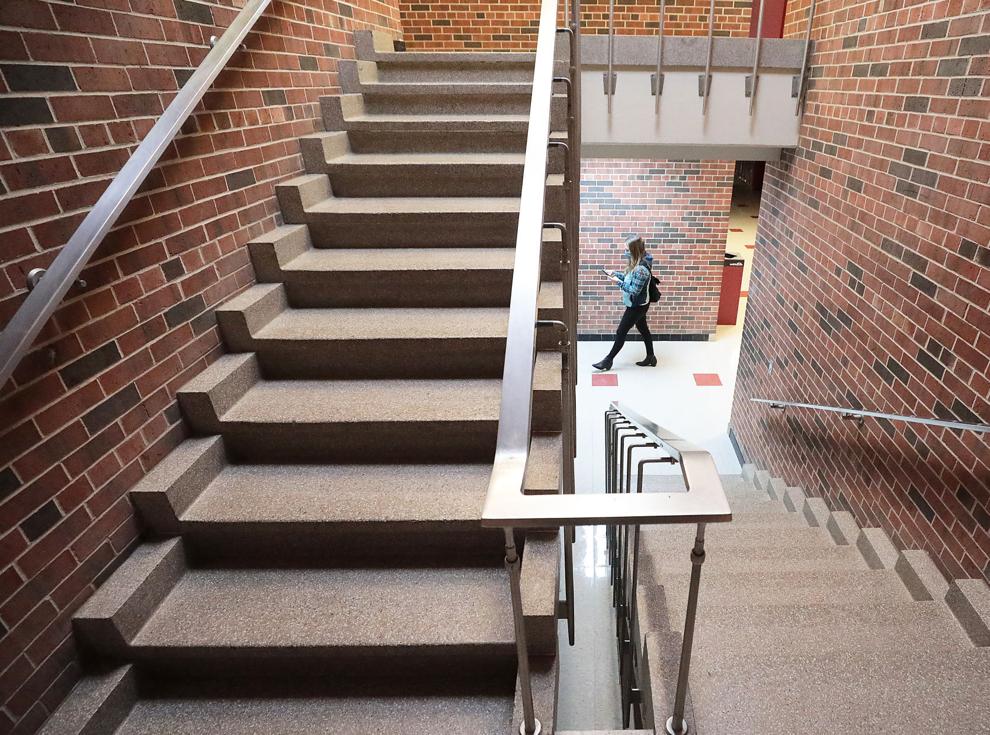 A district-funded poll to gauge public opinion on the referendums found wide support. Among 400 likely voters polled in June, 69% said they support the $317 million referendum, down slightly from 74% support in a poll taken last October.
Wiese said tearing down and building new could cost $800 million to $1 billion for all four high schools. He said it would not be fiscally responsible to seek that large sum of money.
"If we are being responsible owners of these important community assets, it also means that we have to have an eye on maintaining the other 46 sites that we own down the road," Wiese said. "There isn't a reason these upgrades can't last for decades to come."
Many of the needs are the same at all the high schools, and the proposed renovations include:
Expanding welcome centers.
Overhauling dated science labs.
Replacing old, inefficient heating and mechanical systems.
Putting in energy-efficient LED lights.
Installing elevators and ramps, widening doorways and making other improvements to fix accessibility barriers.
Replacing old windows — in some cases original single-pane windows.
Gutting locker rooms and restrooms.
Installing sprinkler systems.
But just as each school has its own unique community, each building has school-specific challenges and proposed solutions.
East High School
At nearly a century old, East High School has been a fixture on East Washington Avenue from days when students were dropped off in the horse-and-buggy era .
But the recognizable stone and brick façade visible from the busy thoroughfare hides an interior of poorly lit hallways, excessive stairwells that create safety risks and previous renovations resulting in poorly used floor space.
"Every year I've been here, we have kids who have been to the other schools in surrounding districts and come back," said Principal Brendan Kearney, who previously was an English teacher at East. "They want to know why our school doesn't look like those schools."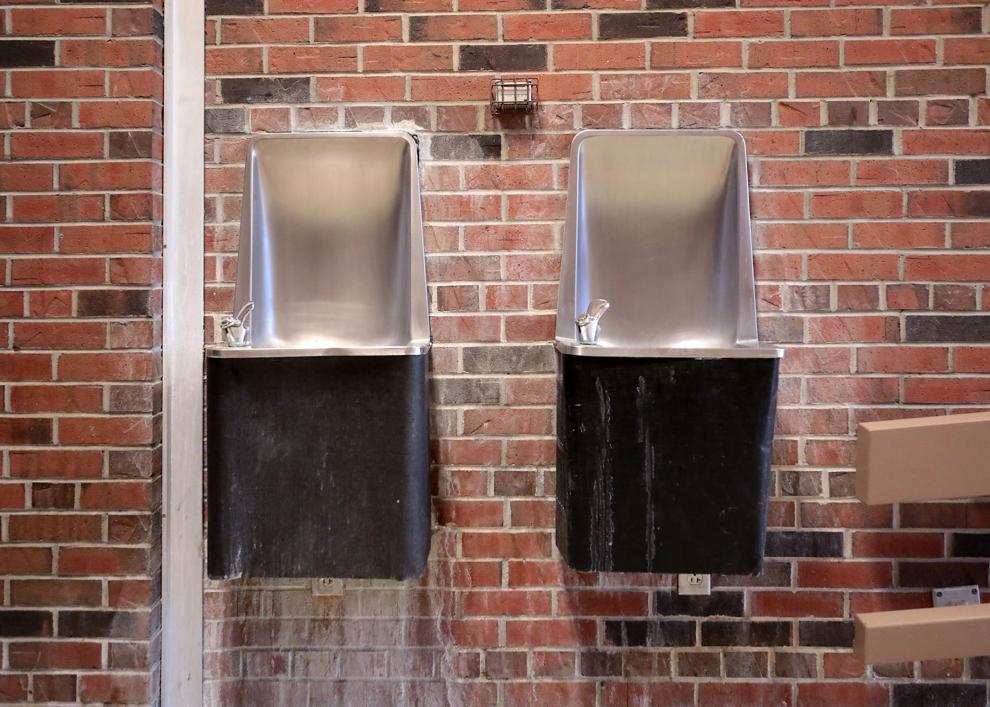 The proposed renovations call for doing away with "the forum."
The large terrace-style seating area under the second-floor library, which Kearney calls an "architectural oddity built into the building," is hardly used for educational purposes.
The space is being eyed for more functional uses, such as rooms for students to collaborate on projects or a large conference center that could fit three classes to hear guests speakers — spaces the school currently has limited options for now, Kearney said.
Above the forum, a hallway would be rerouted to merge the two halves of the library the current corridor splits in two.
At 460,388 square feet, East High School is Madison's largest school building, and the school is only at about 60% capacity.
But Wiese said the capacity calculations are based on square footage and East comes with a lot of space that isn't functional for teaching, such as the forum. Given the existing space to work with, East has the least amount of additions proposed.
"Square footage isn't the issue here, it's what we've kind of done in terms of ignoring the inside for so long," Wiese said.
Nearly $1 million would be spent restoring the historic exterior of the school originally built in 1922.
On a tour of the school, Kearney stopped into the first room where he taught English to showcase what classrooms look like.
"There are about six decades of furniture represented here, which is what we have to put together to get kids in a seat everyday, frankly," Kearney said of a windowless room with a hodge-podge of seating, including 1960s Norcor wooden chairs that are sold online as vintage furniture.
La Follette High School
Constructed in 1962, La Follette High School rose during a time when building was done "as efficiently, cheaply and quickly as possible," Wiese said.
A successful referendum would fill in an area known as "the pit," alleviate hallway congestion, gut the theater and expand athletics facilities.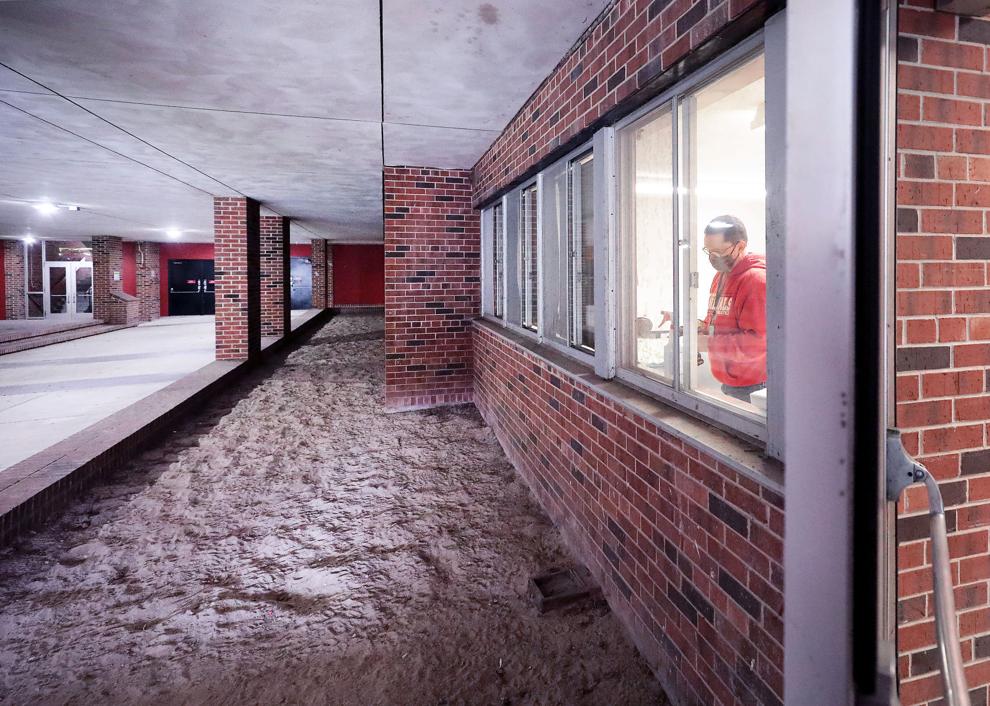 In the 1970s, the library was built on top of columns inside part of a courtyard. Underneath the library, but still open to the outdoors, a small coliseum-style seating area was added with the intent of holding classes.
Instead, the space — known to student and staff as "the pit" — creates problems for supervision and acts as an outdoor hallway to get between two academic wings, even in the dead of winter, Wiese said.
"In hindsight, they shouldn't have done it, and I hope we don't make similar mistakes on our design," he said. "More than anything, this is home to a whole bunch of swallows."
The proposals call to completely enclose the space under the library to create an indoor hallway for students to get from one side of the building to the other and provide flexible collaboration space, Wiese said.
A chronic problem for the 1,600-student school is an intersection of two main hallways outside the cafeteria that much of the student body converges at during passing periods. One of the hallways would be expanded into a courtyard area to ease congestion, Wiese said.
The original spectator gym — complete with wooden bleachers lacking steps or handrails — would disappear. The space would become another hallway and labs for science, technology, engineering and math.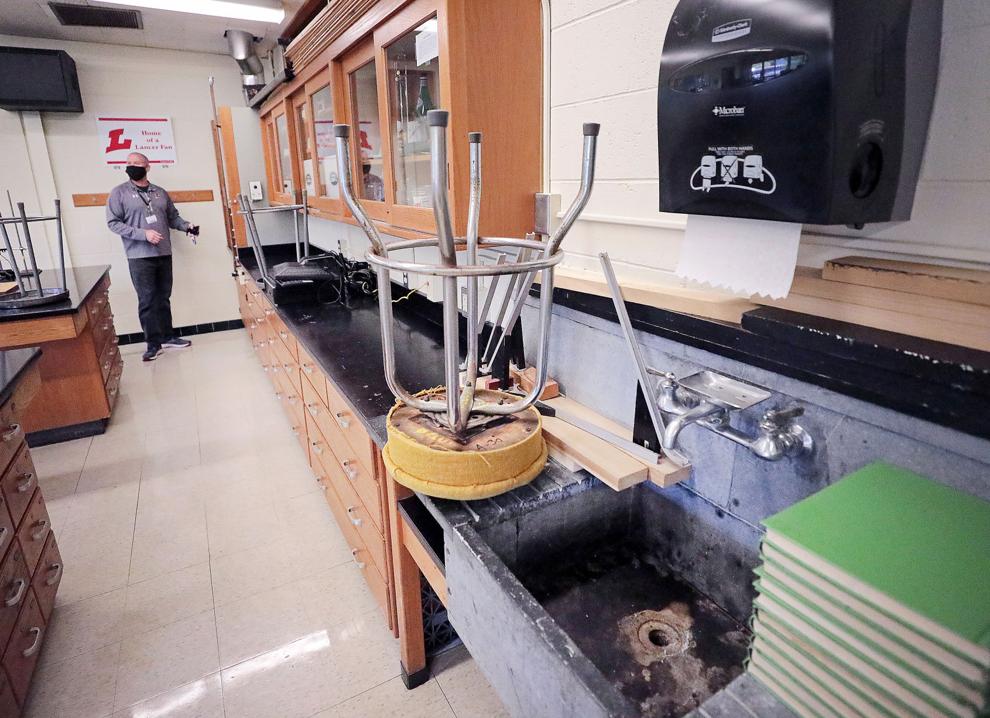 An existing science lab at La Follette with cathode-ray tube TVs, wires draping from the ceiling for new technology, a chalkboard, defunct gas jets and an "almost comical" wood-paneled fume hood isn't far from the standard science space students see in the building, Wiese said.
With the spectator gym converted for instructional uses, the district would expand the fieldhouse and turn it into the new competition gym. Lussier Stadium would receive turf, and the track around the field would be expanded to accommodate a regulation soccer pitch.
Memorial High School
The newest of Madison's four comprehensive high schools, Memorial High School's 55-year-old age shows.
The ceiling is scarred from where old tiles needed to be cut out and patched to install cables for internet, the tight music wing has limited space for practice and storage, and a burst pipe hemorrhaging water two years ago required a 15-foot trench be dug in a classroom to find the leak's source.
"It's not conducive to adapting to environments that change over the years," Principal Matt Hendrickson said of the building.
Proposals to renovate the building could double the space for music classes, add seven classrooms to prepare for an anticipated growth in enrollment and completely overhaul an almost original theater space.
Hendrickson said every time students are surveyed about the school, they bring up the "brutal" bathrooms.
For students taking automotive and shop classes, they need to exit the main building to get to a tech ed annex. With the 2,000-student school projected to add 750 students by 2038, a two-story classroom addition would be constructed, connecting the main building to the tech ed annex.
Kitty-corner from West Towne Mall, many students leave Memorial for lunch because there's limited room to eat in school, Hendrickson said.
But by converting a courtyard adjacent to the cafeteria into a large, multiuse indoor space, it could be an incentive for students to stick around for lunch and offer room for them to work on projects together.
It would also create a more direct route for visitors to get to a theater performance or a basketball game instead of walking through an academic wing of the school that poses accessibility challenges with its staircases.
"We want to try to make sure this place is where you want to be for eight hours a day, maybe more," Wiese said. "We think all these upgrades will help with that."
West High School
With the largest enrollment in the district, West High School is cramped. A small mailroom outside the nurse's office needed to be turned into a COVID-19 isolation space for whenever students return.
"There's no room in the inn," Principal Karen Boran said of the landlocked school on the Near West Side. "If I could invent bunk-desks and stack kids, I would."
So when Boran talks about the possibility of 12 new classrooms for the 2,200-student school, which holds "zero period" classes before the school day starts to accommodate the overflow, she gets excited.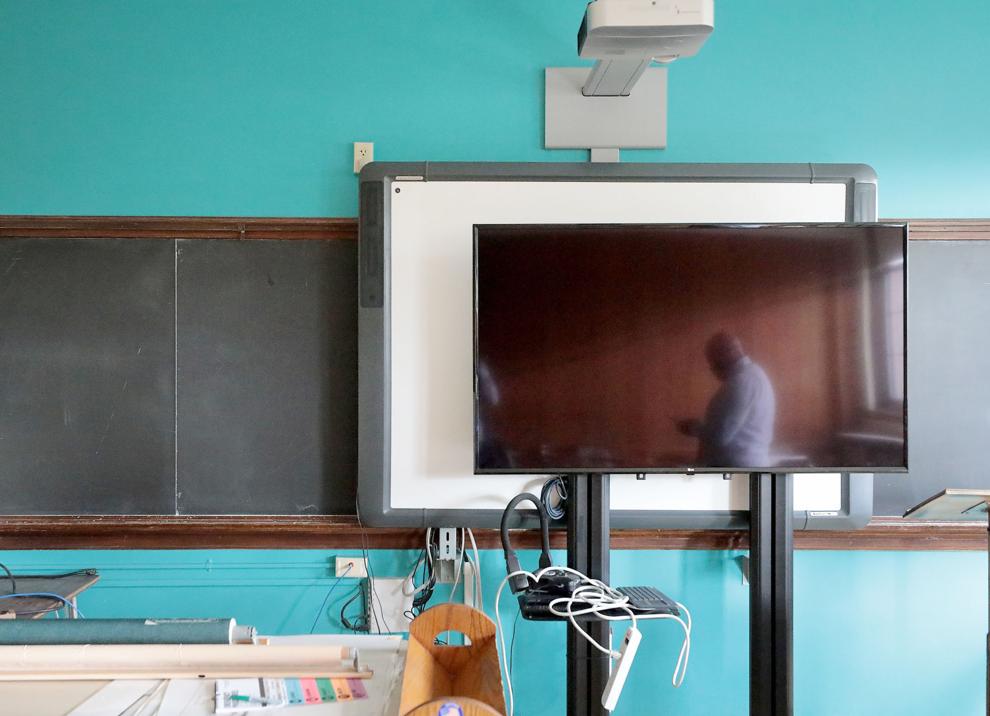 Some of the new classrooms would go into the current library, which would then move into a smaller space that served as the original library for the 90-year-old school.
Classroom doors made up of several panes of glass — creating a safety hazard — would all be replaced with more secure doors. But other elements of the building constructed in 1930, such as hardwood floors, built-in cabinets and original casework, would likely be retained, Boran said.
"We value the look of the school and the age of the school," she said.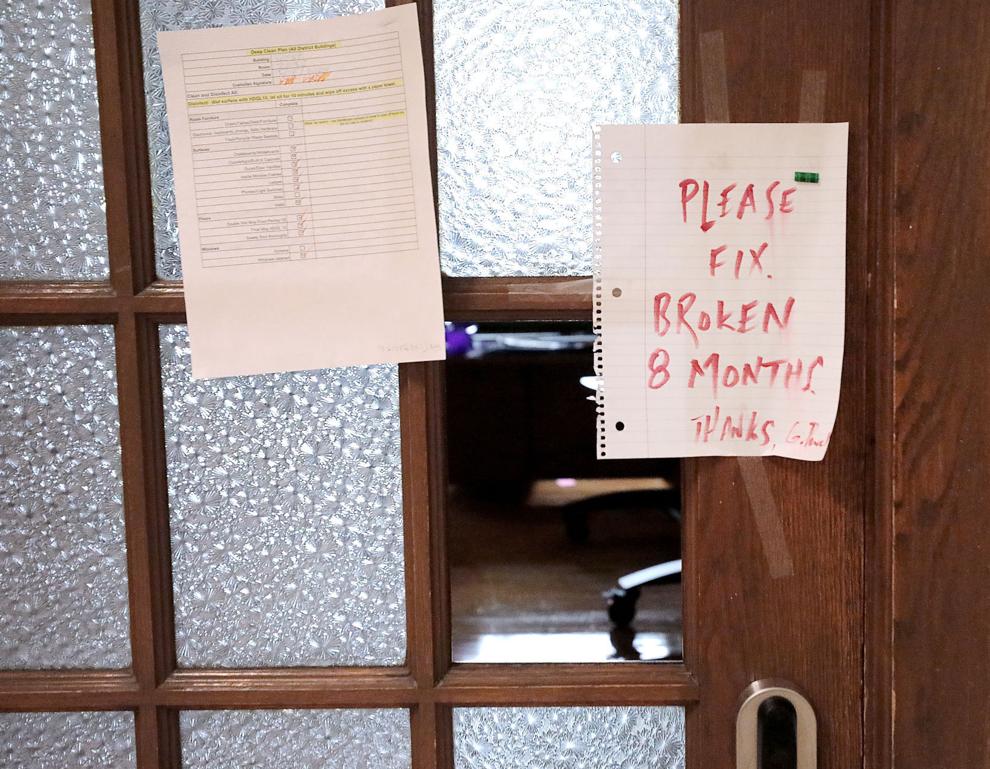 For a school with a well-regarded swimming program, the six-lane competition pool with lanes narrower than regulations allow, air quality problems and minimal deck space for visitors is an "antique" of the building, Boran said.
A new pool would be constructed in an addition, and the old pool would be filled in, windows punched into the walls, and turned into instructional space.
Chronic issues of accessibility, such as students who use wheelchairs not being able to access music rooms, would be fixed by adding code-approved ramps and additional elevators.
The theater would see some renovations, such as an updated sound system and new carpeting, but the iconic elements of the room would be preserved, Wiese said.
"The school was built in 1930," Boran said. "It had its last major upgrade in 1970 and both how kids learn and how teachers teach have changed dramatically."