Six months ago, Percy Brown Jr. sat in front of a virtual background depicting basketball greats Kobe Bryant and Michael Jordan to talk about combatting racism through activism.
As his young child, babbling and cooing, popped in and out of the frame, Brown led an online discussion about research and civic engagement for a seventh-grade literacy and social studies class at the behest of a teacher at Middleton's Kromrey Middle School. During the nearly 40-minute discussion he highlighted his family's history and involvement in the Mississippi Civil Rights Movement, and answered questions about what activism means to him, as both an educator and as a father of a young biracial child.
"We will need young folks to start learning about these things now so that as you start entering the workforce or enter your adult lives you'll be informed and educated and ready to take on these fights," he said during the presentation.
Months later Brown, the director of diversity and student engagement at the Middleton-Cross Plains School District, found himself in the middle of the latest controversy over how teachers help students think about race. Last month, the conservative Wisconsin Institute for Law and Liberty singled out Brown's presentation in a report that called for legislation ordering schools to publicly post all their teaching material after a parent complained that Brown had promoted "violent revolution" during the discussion.
"I was answering the question: 'What does activism mean to me?'" he said. "I'm being considered someone teaching controversial curriculum when all I was doing was sharing my family history."
Brown did not promote violence during the discussion but offered a definition of activism to the students — the use of vigorous campaigning to bring about political and social change — and he offered a brief history lesson on activism during the Civil Rights Movement.
The Wisconsin Institute for Law and Liberty's advocacy is part of a concerted push by conservatives to police how and what is taught in public schools about America's fraught history with race and racism, including the growing use in classrooms of "critical race theory" — which posits that racism is baked into the country's social structures, policies and institutions, benefiting white people and disadvantaging people of color.
But district leaders and teachers say the legislation introduced by Republican lawmakers could undo years of work aimed at making public school curriculum accessible to all students.
"As I comb through this bill, my fear is that there's going to be this huge cancel culture where I don't know if we will be able to teach anything because the language is so broad," Brown said, pointing to recent national and global upheavals involving the COVID pandemic, the death of George Floyd and the insurrection at the U.S. Capitol in January.
Discussion of those topics often overlaps with discussions of race, as poorer, nonwhite communities were disproportionately affected by the pandemic, and the Jan. 6 Capitol rioters included many members of white supremacy groups.
"Part of our responsibility is to teach current events," he said. "How are we, as educators, supposed to have conversations about certain things if there are pieces of legislation being passed that is prohibiting us from really engaging our children in these conversations?"
No teeth in bill?
In Madison, schools are working to make students of color feel more welcome through culturally responsive practices, including revamping much of the district's curriculum and teacher training, said Madison School Board president Ali Muldrow.
Muldrow said she worried the bills could open a "floodgate" of scrutiny around conversations about race and U.S. history in classrooms.
"When you make it harder to have conversations about race at school you further erase communities that are already not represented fully at every level of education," Muldrow said. "You're minimizing the history of entire groups of people. That's what they're doing, and it's a sad thing."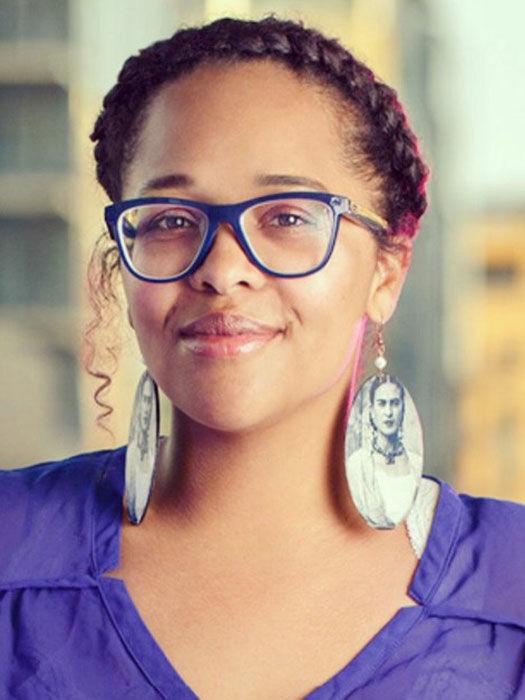 The bills would ban eight concepts from being discussed in the classroom, including that one race or sex is superior to another; a person is inherently racist by virtue of his or her race or sex; a person's moral character is necessarily determined by race or sex; a person should feel guilty for past acts committed by people of his or her race or sex; and systems based on meritocracy are racist or sexist or designed to oppress people of another race.
The legislation would require teachers to post their syllabuses online and districts to provide copies of curriculum under the state's open records law, and would establish a complaint process for parents, staff or groups who object to the materials being taught. If the state determines a district has violated the prohibition on what may be taught, that district could lose 10% of its annual state funding.
State Sen. Andre Jacque, R-DePere, lead Senate bill sponsor, said he helped develop the legislation after hearing from a number of constituents concerned about the way race was being addressed in public schools.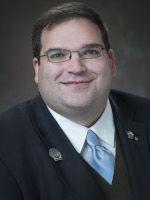 "It's pushing back on this idea of race underlying every aspect of our lives, that there has been no progress made in race relations," he said. "What is within the bill is that you cannot promote as a course of instruction, as something that should be learned and accepted, that one race or sex is inherently superior to another or that an individual by virtue of their race or sex bears responsibility for acts committed in the past by others of the same race or sex."
Jacque said the legislation is meant as more of a guideline for districts to follow, although, he said, "there is the ability for individuals to bring forth a lawsuit if government is not following the law of their own volition."
The Assembly lead author of the bill, Rep. Chuck Wichgers, R-Muskego, did not respond to request for comment.
Gov. Tony Evers is expected to veto the legislation if it passes both houses, but his office did not respond to request for comment.
Around the country
The bill is the latest in a series of measures around the country aimed at banning the teaching of topics Jacque called "divisive."
The movement gained traction in September, after the Trump administration called for the cancellation of any federal spending related to critical race theory, white privilege or "any other training or propaganda effort," according to The Pew Charitable Trusts. The administration later banned "divisive concepts" related to race in federal training, in an order that was challenged by a district court in California and rescinded by the Biden administration.
States that are considering or have passed such legislation include Arkansas, Iowa, Ohio, Oklahoma, Tennessee, Kentucky, Maine, Michigan, Missouri, North Carolina, Pennsylvania, South Carolina, Texas, West Virginia and Idaho.
On Tuesday, former Wisconsin Gov. Scott Walker called critical race theory "state-sponsored racism" during an interview on Newsmax, a national conservative news network.
"You want to teach American History, you want to talk about the good the bad and the ugly, you can absolutely do that," Walker said. "We need to learn from the past. But we can't do it if we just automatically assume that one group of individuals is superior (to) others purely based on their race."
Gloria Ladson-Billings, a UW-Madison education professor emeritus and one of the first scholars to introduce the idea in the 1990s, said Republican rhetoric purposely twists the intent of critical race theory, which does not argue that one race is superior to another but that white privilege perpetuates inequities.
"This particular movement at the legislative level is a red herring, a way to gin up fear," Ladson-Billings told the State Journal in an interview. "It's a political move, a way to rally the troops."
The Center for Renewing America and Heritage Action for America, two national conservative think tanks, recently released online toolkits including letter or email templates, pre-written Twitter posts and memes to use, as well as guidelines for parents or community members to follow when pushing for a ban on what they consider to be divisive concepts in local governments including school districts.
Recently, in several school districts across Wisconsin including Brown's, parents have reached out to board members with concerns about critical race theory in curriculum.
The phrase "critical race theory" is now being used to invoke fear that school systems are engaging in propaganda to demonize white Americans, or to make white Americans feel guilty about historical wrongs, Brown said.
Inside the classroom
The benefit of local control in the educational system is the ability of each community to tailor what they teach to their students, within state standards, to ensure the content and curriculum will be engaging for all students and families, said Andrew Hartman, a teacher in the Middleton-Cross Plains School District.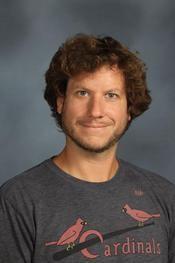 Hartman comes from a long line of educators and has been a teacher for over a decade. The courses he has led include advanced placement human geography, fine arts, social studies, wellness and English through the use of hip-hop — a popular class among students — as well as U.S. government and politics at Middleton High School.
The bills are "really concerning from an educational curriculum design standpoint and a student needs standpoint," he said. "This does a major disservice to our ability to identify the needs of our students and meet them where they are."
If the legislation were to pass, it would have a chilling effect on his and his colleagues' ability to support student learning, he said. The classroom often becomes a personalized environment when working with teenagers, he said, due to a diverse range of student backgrounds and experiences. He questioned how he could facilitate discussions that will engage all students under the proposed legislation.
Middleton is in the early stages of implementing staff development that, Hartman said, will focus on preparing teachers to better address the needs of nonwhite students. At the start of the 2021-22 school year, Middleton High School plans to launch a required freshman ethnic studies course called "Land, People and Power," an ethnic studies approach to U.S. history.
"Based on this bill, we can't bring or introduce any of these concepts into what we teach," Brown said. "That's really scary because this work is trying to bring multiple perspectives into our children's learning environment, because I believe that truly creates the right conditions for critical thinking."
State Journal reporter Kelly Meyerhofer contributed to this report.
Editor's note: This story corrects the name and scope of the Middleton High School course being offered next year.
---
"This particular movement at the legislative level is a red herring, a way to gin up fear. It's a political move, a way to rally the troops."

Gloria Ladson-Billings, UW-Madison education professor emeritus
"(The legislation is) pushing back on this idea of race underlying every aspect of our lives, that there has been no progress made in race relations."

State Sen. Andre Jacque, R-DePere