The Sun Prairie School District plans to launch a survey of students and staff on Tuesday that will likely determine the names and mascots for its planned second high school and one of its soon-to-be reconfigured middle schools.
And no, Bob Ross High School, the Vladimir Ilyich Ulyanov Lenin's Eternal School of Marxism-Leninism and Schooly McSchoolFace will not be among the options to choose from.
Voters in the district of about 8,500 students in April approved a $164 million referendum to build a second high school and make other facility upgrades. As part of that plan, Cardinal Heights Upper Middle School will go from serving eighth- and ninth-graders to serving sixth- through eighth-graders.
The new high school and reconfigured middle school requires new names for both high schools and Cardinal Heights, as well as mascots for the new high school and the middle school, so on Aug. 14 the district naming and mascots committee launched a community survey to solicit ideas.
That survey closed on Sept. 3 after garnering 1,114 responses. In the three weeks since, the committee narrowed the list of nominations down to:
Either Sun Prairie East High School and Sun Prairie West High School, or Sun Prairie High School East and Sun Prairie High School West. The west designation would be for the new high school. The two choices are linked, and staff and students will not be able to opt for, say, Sun Prairie East High School and Sun Prairie High School West.
Central Heights, Hill Top or Hill Crest middle school will be the new name for Cardinal Heights Upper Middle School.
A wolverine, wolf or bulldog will be the second high school's mascot. The existing high school will keep the cardinal as its mascot.
A hornet, owl or husky will be the renamed middle school's mascot. Currently, it is also a cardinal.
The online survey for staff and students sixth-grade and up will close Oct. 4, according to district spokeswoman Patti Lux-Weber, and while the naming and mascots committee will make the final recommendations on mascots and names, it will be highly influenced by the survey's results.
You have free articles remaining.
Register for more free articles
Stay logged in to skip the surveys
The "big reveal" will happen Oct. 28 before the School Board, which would need to approve the committee's recommendations, she said.
The original batch of suggestions for names and mascots ranged from the topical (the Tony Stark Memorial High School), to the political (high schools named after Donald Trump and George H.W. Bush), to the silly (Bunnies, The Number "3," Cheese Curds) to the tasteless (Jeffrey Epstein).
While television painter Bob Ross — of "happy little trees" fame — was popular among survey respondents, so was the more canonical Georgia O'Keeffe, who was born in Sun Prairie. But Lux-Weber said O'Keeffe was rejected because the artist reportedly "wasn't super happy with Sun Prairie" when she lived in the city.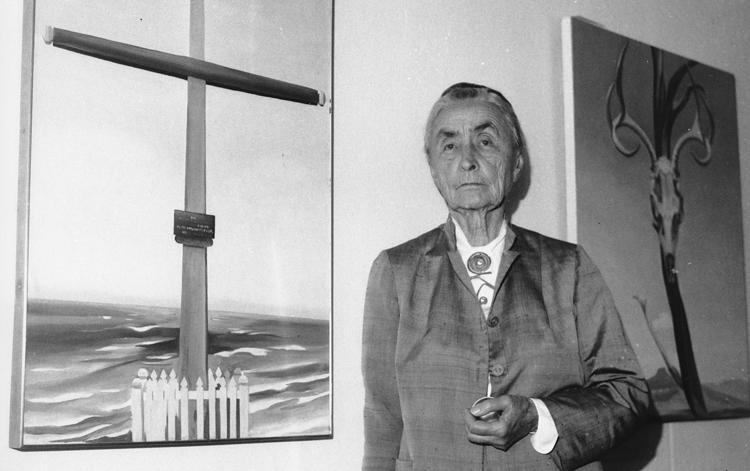 There were also many nominations for naming a school after Cory Barr, the Sun Prairie firefighter who died in an explosion downtown last year. Lux-Weber said that suggestion was rejected because the city's post office is being renamed for Barr.
Lux-Weber said profane or highly inappropriate suggestions were never shared with the naming and mascots committee because they didn't meet district criteria. The Wisconsin State Journal reviewed all the suggestions after obtaining them through a public records request.
Survey responses were collected anonymously, so it's not possible to know who suggested which names.