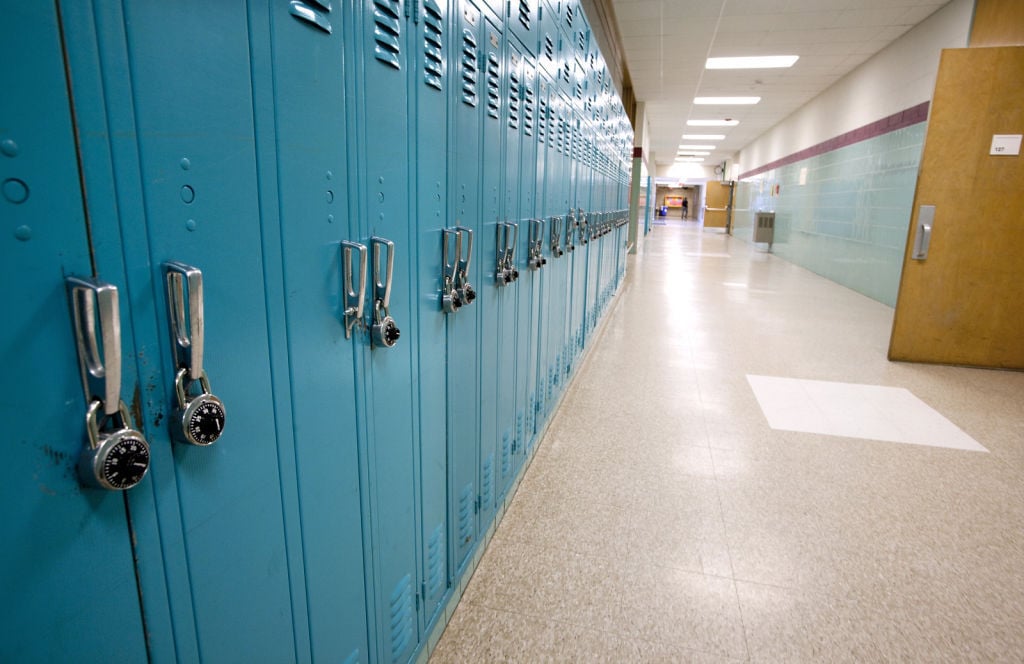 Dane County's two largest suburban school districts are poised to start the school year all online after the Madison School District announced last week it will do the same in response to rising numbers of COVID-19 coronavirus cases locally and nationally.
The Sun Prairie School District announced Monday its 8,475 students will attend school entirely online for the first quarter of the school year. And the Middleton-Cross Plains School Board on Monday evening voted unanimously to begin fully online for the 7,534-student district.
"During the last two weeks, we've seen the fall reopening of public schools take center stage in the local, state, and national discussion about the safety of our kids, families, and staff," Sun Prairie Superintendent Brad Saron said in an email to families. "We've indicated from the beginning that the safety of our students, families, and staff was of our highest concern."
Sun Prairie's first quarter will run from Sept. 8 to Nov. 2 with staff starting in late August to do more training on teaching children remotely.
When schools closed statewide in March, Saron said online learning in the spring was "in response to a national crisis." The fall offering, though, will be "a robust student learning structure," he said.
Sun Prairie students will have whole class and small group online learning on Mondays, Tuesdays, Thursdays and Fridays.
On Wednesdays, students will have independent activities to give staff one day a week to prepare, collaborate and communicate with each other and students and families.
The Middleton-Cross Plains School District's all-online first quarter also starts Sept. 8. The School Board's decision to start the year digitally followed a recommendation earlier Monday from district administrators.
"Given the current status of the pandemic and recent increases in cases at the county and state level, we believe this is the safest decision for our students," the recommendation says.
District superintendent Dana Monague said schools have been given a nearly "impossible decision," but "health and safety must be prioritized." She noted safety can't be ensured with face-to-face learning.
The district will re-evaluate in early October whether it can move to a hybrid approach, which uses both in-person and online learning, for the second quarter. Monague said the district will continue to evaluate whether a change is warranted throughout the school year, at least every 30 days.
Similar to Sun Prairie, the Middleton-Cross Plains District will use Wednesdays as a preparation day where students continue online learning, but independently and not in teacher-led classes on video chat platforms like Zoom.
The district received more than 200 written comments on whether to start school online, with 65 requesting face-to-face learning, 32 wanting a hybrid and 85 requesting virtual learning. Forty-three had a variety of other comments.
The public comments were not read at Monday's meeting and were also not posted online. Citizens could not comment via video at the online meeting, which was held via Zoom, because of technological limitations, District Spokesman Perry Hibner said.
"We believe there is real value in citizen comments, but there are challenges with doing so in a virtual setting," Hibner said.
Hibner said an attorney for the district confirmed officials were not required to read the comments aloud; rather, they just needed to indicate how many were received and what position they supported. Members of the board said they took the written comments into account.
Other districts
The Edgerton School District and Waunakee School District both said Monday they expect to settle on a fall plan by July 27. Administrators of Deerfield's schools are aiming for an Aug. 3 deadline to decide on a plan that aligns with data and guidance from Public Health Madison and Dane County.
The Wisconsin Heights School District expects to choose an operating plan by July 28.
"The health and well-being of students and staff is our primary consideration," the district wrote in response to an inquiry from the Wisconsin State Journal.
The Madison School District said Friday its nearly 27,000 students would be learning online for at least the first quarter, a decision more districts are beginning to make as coronavirus counts rise.
In Dane County, there have been 3,529 confirmed cases of the coronavirus as of Sunday with nearly 70% of the cases coming in the past month.
Also on Monday, the teachers unions of five of Wisconsin's largest school districts sent a letter to Gov. Tony Evers and the heads of the state's education and public health departments urging an online start to the year.
"We represent over 10,000 public education workers from across the state, responsible for educating over 160,000 public school students," the letter from the leaders of the Green Bay, Kenosha, Madison, Milwaukee and Racine unions said. "We are calling on you to guarantee a science-informed, safe and equitable school reopening for the 2020-2021 school year."
Survey results
Like other school systems across the state and country, both Sun Prairie and Middleton-Cross Plains — the county's second- and third-largest districts, respectively, behind Madison — surveyed families and staff about the fall semester.
Sun Prairie's survey of staff and parents found a majority of both groups supported continued online learning.
Of the more than 4,000 parents or guardians who responded, 61% either agreed or strongly agreed with a question asking whether they supported further online learning until the district is able to implement safety procedures and/or the local public health department indicates it's safe to return to "normal."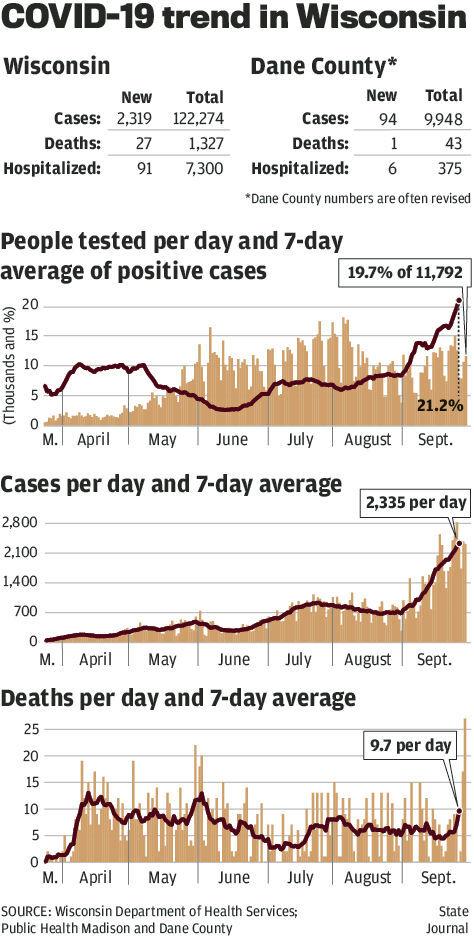 On the other end, nearly a quarter of parents said they strongly disagreed with further online learning.
Support for remaining online was higher among the 808 staff members who responded: 84% either agreed or strongly agreed with more online learning.
If the district had guidance from local or state officials on when it is safe to reopen school with cautionary measures in place, 54% of the approximately 2,800 parents who responded to the survey said they would send their children to school on Sept. 1 but would have some concerns.
Thirty percent of parents said they would send their children to school with no concerns, 9% wouldn't send their children but could change their mind with additional safety precautions, and 6% of parents said they wouldn't feel safe having their children in school at all.
State Journal reporters Emily Hamer and Chris Hubbuch contributed to this report.



How much do Dane County school superintedents make?
How much do Dane County school district superintendents make?
No. 16: Dan Grady, Marshall School District, $118,000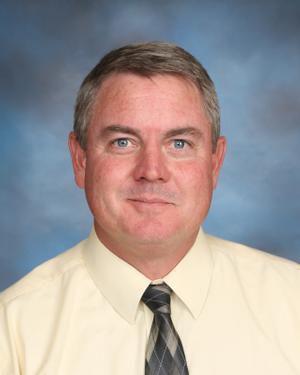 No. 15: Michelle Jensen, Deerfield Community School District, $121,021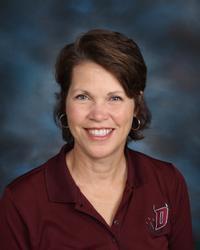 No. 14: Jordan Sinz, Wisconsin Heights School District, $124,000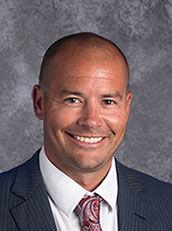 No. 13: Bernard Nikolay, Cambridge School District, $135,655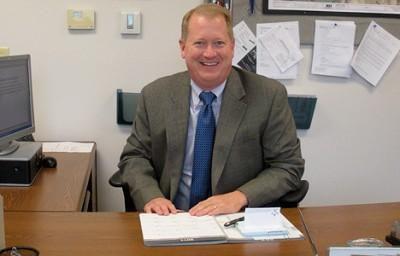 No. 12: Pam Yoder, Belleville School District, $136,272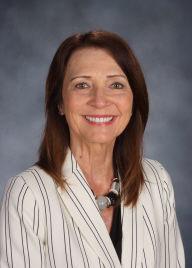 No. 11: Steve Salerno, Mount Horeb Area School District, $155,820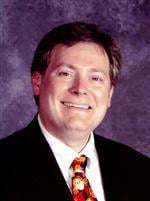 No. 10: Andrew Briddell, McFarland School District, $158,000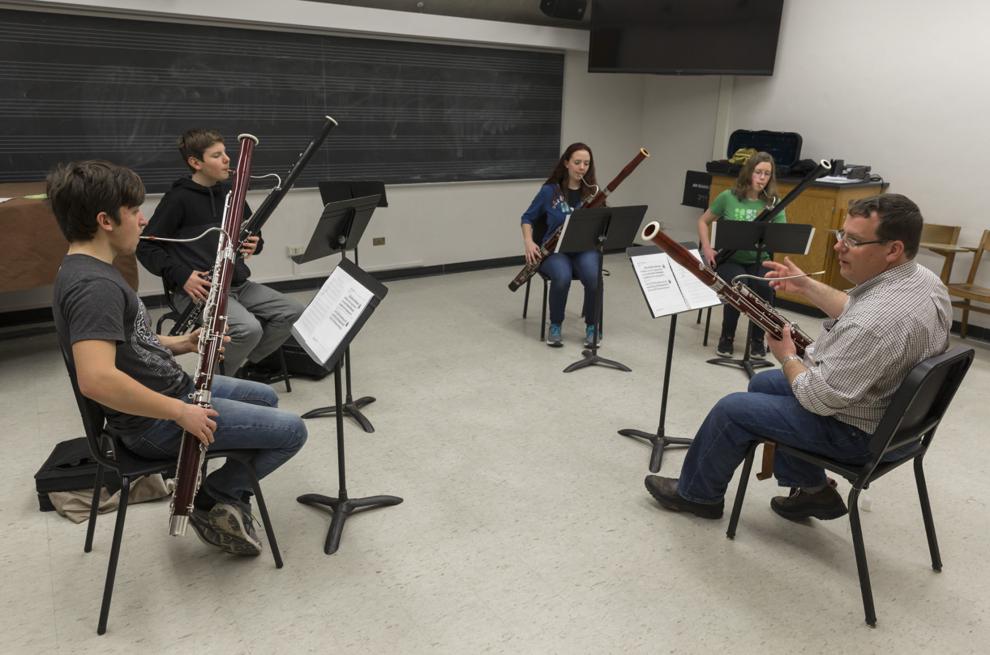 No. 9: Tim Onsager, Stoughton Area School District, $159,439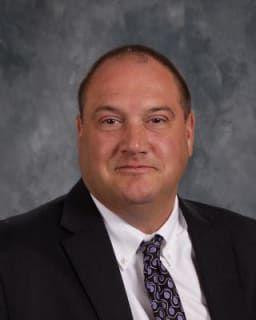 No. 8: Daniel Olson, Monona Grove School District, $168,063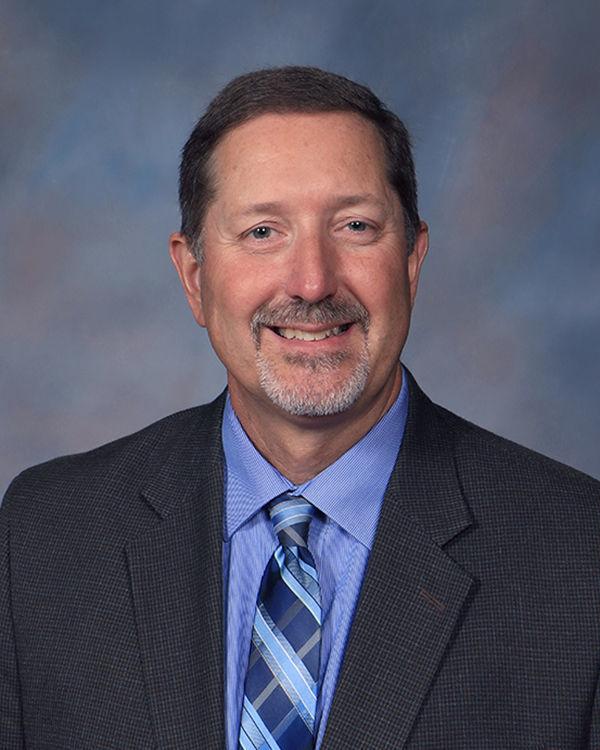 No. 7: Eric Runez, De Forest Area School District, $173,747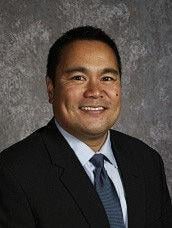 No. 6: Dean Gorrell, Verona Area School District, $173,828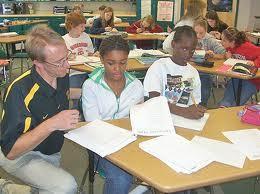 No. 5: Randy Guttenberg, Waunakee Community School District, $176,567

No. 4: Brian Busler, Oregon School District, $187,443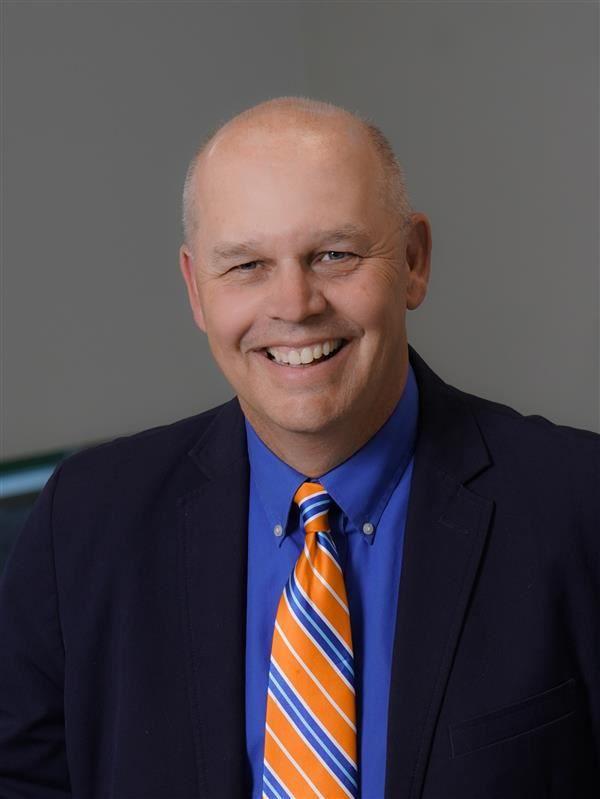 No. 3: Brad Saron, Sun Prairie Area School District, $191,204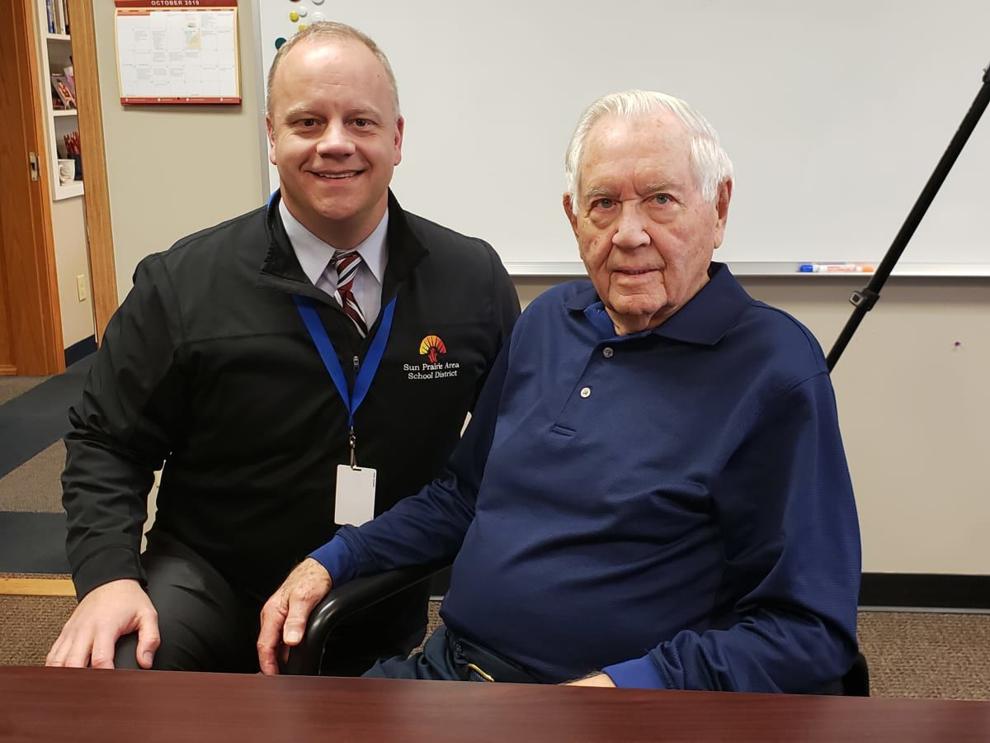 No. 2: Dana Monogue, Middleton-Cross Plains School District, $192,337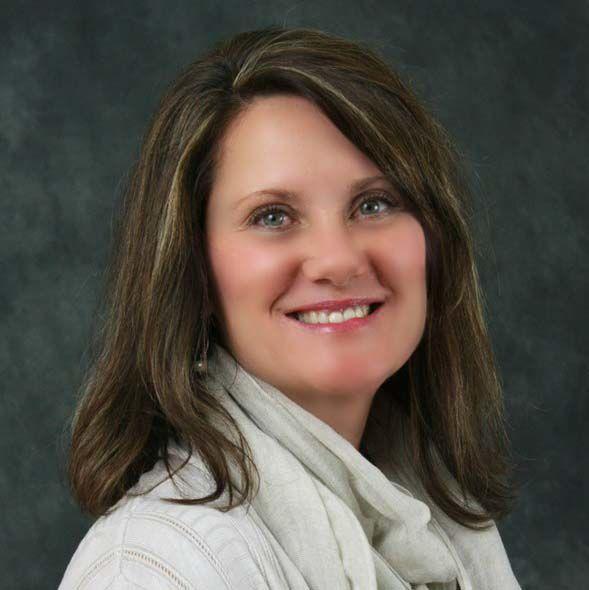 No. 1: Carlton Jenkins, Madison, $272,000