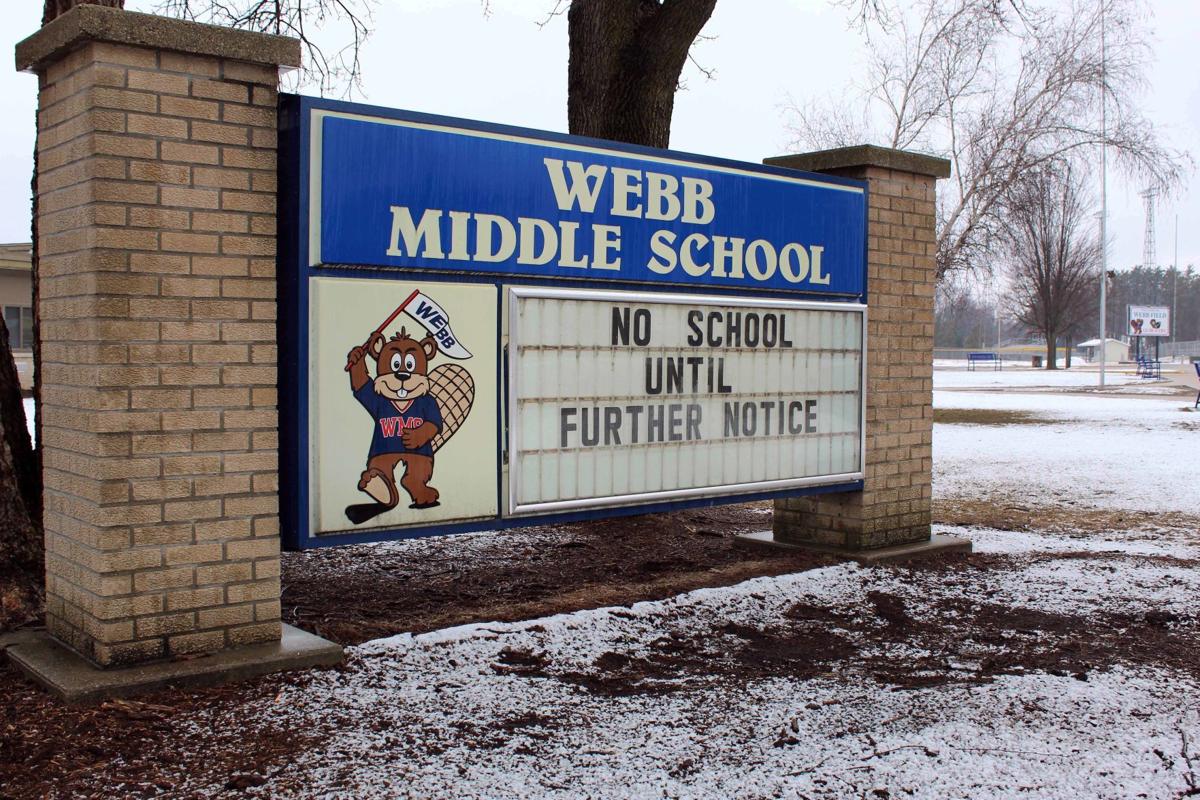 Students across the state faced a variety of barriers to learning as school buildings closed in the last quarter of the 2019-20 school year due to COVID-19, according to a Department of Public Instruction report released Wednesday.
The report outlined the impact of coronavirus-related public school closures across the state after Gov. Tony Evers ordered schools to close in March — including lack of internet access in rural districts, layoffs among school staff, and meal access for students and families in need.
DPI said after Evers issued a statewide public health emergency requiring schools to shutter, 97% provided online instruction of some kind, while 3% were unable to do so.
The districts that could not provide online instruction cited a lack of solid infrastructure to support online learning in their rural districts and a lack of teacher training on devices. Most of those districts provided instruction through nondigital means such as homework packets.
All of the districts, online or not, reported encountering barriers in delivering effective instruction to students. According to DPI, those barriers included a shortage of reliable internet service, balancing at-home schooling commitments with parent employment, lack of experience with online learning platforms, caregiving and household responsibilities, an absence of childcare solutions, and getting devices and other materials to students.
Of the districts that shifted to online-only learning at the end of the 2019-20 school year, 85% provided training to staff on how to effectively conduct distance learning digitally and 43% purchased software for staff to conduct online learning.
Three out of four districts that shifted to online-only learning purchased hot spots for students to access wireless internet and 53% purchased laptops and other devices such as tablets to provide one-to-one learning for students online.
In a 4-3 decision in May, the Wisconsin Supreme Court struck down Evers' statewide stay-at-home order. The order left Evers' order in place for schools until it expired. In the fall the decision to reopen schools for the 2020-21 school year was left up to local governments as the issue continues to be litigated.
In September, the Supreme Court temporarily suspended restrictions, put in place by Public Health Madison and Dane County, that barred most Dane County students from attending school in person as the court's conservative-backed majority agreed to hear legal challenges filed against the order. The court's 4-3 ruling left the decision to reopen to in-person learning up to the school districts across the state.
Eighty-two percent of public districts across the state reported zero layoffs in connection with closures at the end of the 2019-20 school year, but 6% reported layoffs of six to 20 employees, 6% reported layoffs of more than 20 employees, and 5% reported layoffs of one to five employees.
School districts across the state were able to provide more than 24 million meals to students through community partnerships and the U.S. Department of Agriculture's child nutrition programs. The Madison School District provided 457,175 meals to students during that time.
"The period when school buildings were closed throughout our state brought unprecedented challenges and magnified many existing inequities, as families rushed to find immediate solutions, and educators re-imagined their entire educational delivery model in the span of just a few days," state Superintendent Carolyn Stanford Taylor said in a statement. "I am continuously amazed by the way our students, educators, and families have responded to daunting circumstances created by the COVID-19 pandemic. Our state must continue supporting them and providing the resources and services necessary to ensure their needs are being met."
Priorities outlined in the budget request include: Increasing special education funding; restoring the state's commitment to two-thirds funding; increasing funding for mental health services in schools to respond to the growing needs of students; ensuring families who need support can access school nutrition programs; and investing strategically to help districts mitigate the effects of the pandemic.
Stanford Taylor decided in January not to seek election to the state superintendent seat in 2021. She was appointed by Evers in 2019, after he won the gubernatorial race in 2018, to finish out the remaining 2.5 years of his term as state superintendent.
The report was developed in accordance with the Legislature's COVID-19 bill, which was enacted April 15. The law called for the state agency to conduct a survey on the impact of widespread COVID-19 related closures on the state's public school districts at the end of the 2019-20 school year.
Editor's note: This story was corrected to note all school districts closed in the spring, but 3% of them were unable to provide online learning. It also was corrected to note the Supreme Court's decision in May did not apply to statewide school closures.
---
COVID-19 in the Midwest: Scenes from the resurgence