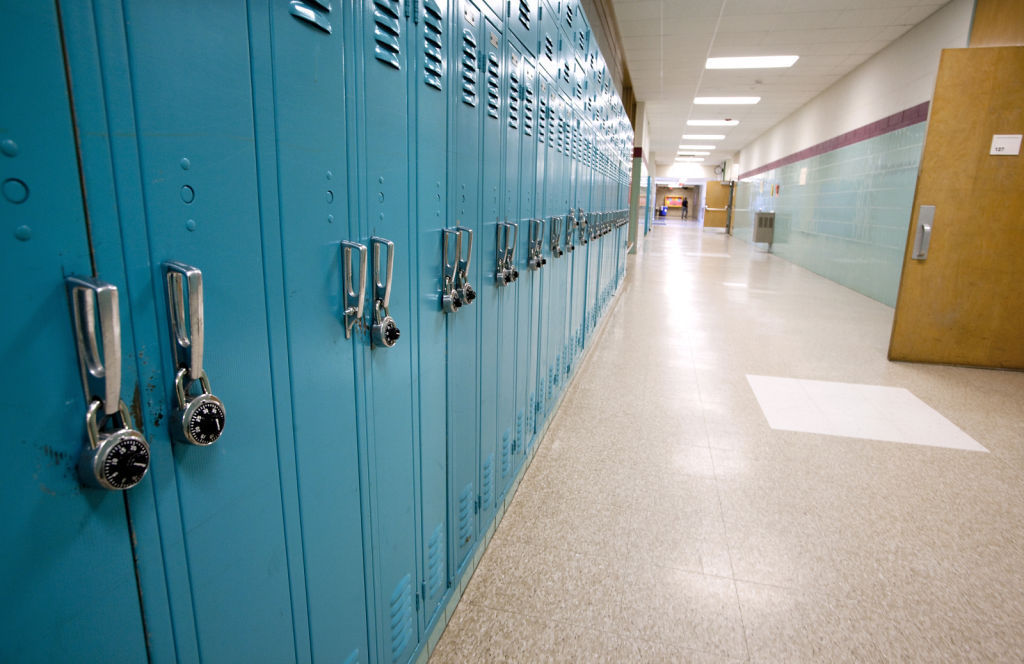 Fewer than half of Wisconsin public school students are proficient or advanced in English/language arts and math, and that number is falling, according to the latest round of statewide testing results released Thursday by the Department of Public Instruction.
For students in grades 3 to 8 and grade 11, 39.3% of students tested proficient or better in English/language arts in 2018-19, down from 40.6% in 2017-18. In math, 40.1% demonstrated a proficient or better understanding of the subject, representing a drop of 1 percentage point from the previous year.
Approximately 453,000 students in those grades took part in the exams this past winter and spring.
Elizabeth Tomev, director of education information services at DPI, said there is positive growth in some areas, noting an overall increase in scores among Hispanic students and those classified as English language learners.
In some areas, the state's persistent and wide racial academic achievement gap is narrowing, but it's largely due to a decrease in performance by white students, said Viji Somasundaram, the director of DPI's office of student assessment.
For example, white students in fifth grade dropped 4.6 percentage points in English/language arts proficiency compared to a 1.6 percentage-point decrease for black students in fifth grade.
In the eighth grade, the percentage of African American students scoring proficient or advanced in English/language arts rose 2 percentage points to 12.1%, while the percentage of white students in that group dropped 1.1 percentage points. But the proficiency difference is still separated by a 30-point gap.
Tomev said DPI is still going over the numbers to better understand the decline in proficiency from the previous year.
"Of course, we believe our students desire nothing less than our full support," she said. "They're entering the classroom with more challenges than ever before. For the system to work, we need to keep funding it, and we have to make adjustments so we're not losing students along the way."
Grade-level results
This spring, third- to eighth-graders took part in the Wisconsin Forward Exam, which was administered for the fourth year, to gauge their understanding of English, math and — in some grades — social studies and science.
Those with significant cognitive disabilities took an equivalent test known as the Dynamic Learning Map, or DLM. Test results for grades 3 to 8 are a combination of the scores from both the Forward and DLM exams. Students score in four categories: advanced, proficient, basic and below basic.
English proficiency slipped in every one of those grades when compared with 2017-18 results. When combining all those grades together, 40.6% of students tested proficient or better in English, down from 42.2% the year before.
With math, 43.1% of students in grades 3 to 8 scored proficient or advanced, which is a drop of four-tenths of a percentage point. Students in the fourth and fifth grades, though, had slight gains in math scores.
On the science portion of the Forward and DLM exams, which is taken in the fourth and eighth grades, about 53% of students in both those grades were proficient or advanced.
But results on the science tests cannot be easily compared to previous exams, Somasundaram said, because the state has adopted new science standards.
You have free articles remaining.
High school juniors also saw a dip on the ACT college admissions test, which has been mandated to be taken in 11th grade for the past five years.
Eleventh-grade students across the state averaged a composite score of 19.5 out of a total possible 36 points. That was down from 19.7 in 2017-18; 20 in 2016-17; and 20.1 in 2015-16.
DPI also released data from the ACT Aspire test that ninth- and 10th-grade students take, which showed similar dips in scores, except for a slight increase in ninth-grade math proficiency. All told, about 589,000 students, or 97.7% of those in grades 3 to 11, took part in standardized tests last year.
Madison schools
As in previous years, Madison students trailed the average statewide testing proficiency. In grades 3 to 8, 34.8% of Madison students tested proficient or advanced in English on the Forward Exam and 38.2% in math.
Since the Forward Exam was first used in 2015-16, math proficiency has increased about 3 percentage points for Madison students, but English results have remained relatively stagnant.
The district prefers to track growth and progress through another exam — the Measures of Academic Progress, or MAP — which it administers several times a year, said Andrew Statz, the district's chief accountability officer, since results come in quicker than for the Forward Exam and can be better used by teachers to make adjustments and plan for upcoming school years.
The MAP results show a higher percentage of elementary and middle school students are proficient in reading and math and show larger long-term gains.
Statz said that's likely because the Forward Exam uses a higher threshold in determining proficiency as opposed to the MAP standards. But the district has kept the same MAP standards since 2013 in order to be able to accurately measure change over time, he said.
The district continues to hit higher composite ACT scores than the state as a whole with the average score for Madison juniors being 20.5 out of 36.
The performance on the ACT, though, varies among students at the district's four comprehensive high schools, with West High leading the group with an average score of 23, followed by Memorial at 21.9, East at 18.9, and La Follette at 18.4.
Dane County
Other districts in Dane County had comparatively large one-year gains or losses in math and English, a reflection of their smaller size since a small number of students can cause large swings in the scores.
Belleville posted some of the highest gains in English/language arts, increasing by about 22 and 23 percentage points in the fourth and eighth grades, respectively, while the Wisconsin Heights School District saw a nearly 20-percentage-point drop in English for fifth-graders.
In the Waunakee School District, the sixth-grade class scored the highest of all Dane County students in grades 3 to 8 on math, with nearly 85% proficient or above.
The class also topped the county in English/language arts, with 78% proficient or advanced in that subject.