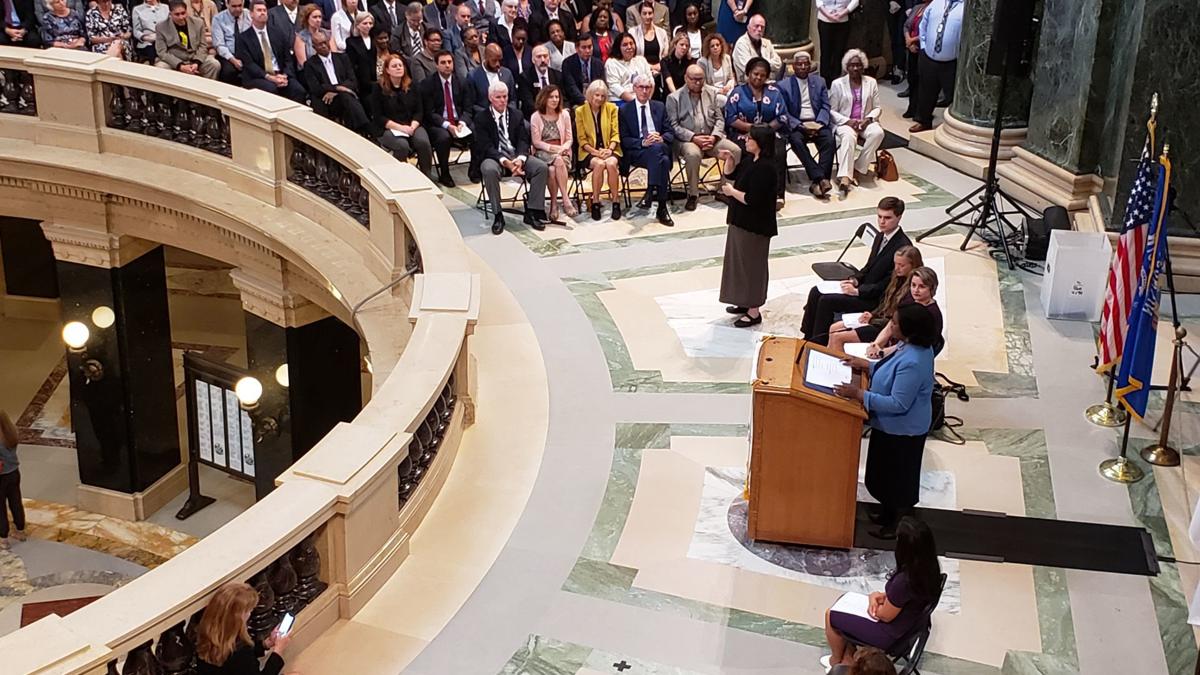 State Superintendent Carolyn Stanford Taylor in her first State of Education address Thursday called Wisconsin's achievement gap a "crisis" that must be addressed.
The top state schools chief said the $570 million in new education funding included in the 2019-21 state budget is a "down payment" for educational equity in Wisconsin schools, but said more must be done to close the state's wide achievement gaps between students of different races, income levels and English language abilities.
"We have so much to be proud of, yet so much more to do," Stanford Taylor said. "While we have some of the highest graduation rates, ACT scores and advanced placement participation in the country, we have yet to fully reconcile that success with the deep, persistent gaps in achievement, access and opportunity that exist for far too many of Wisconsin's children."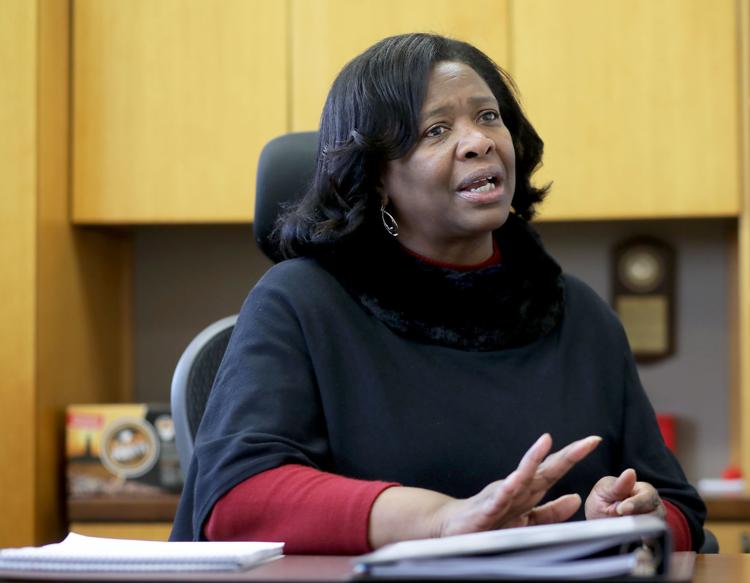 Last week, the state Department of Public Instruction released testing data for the 2018-19 school year, showing slight statewide declines in the percentage of students who are at least proficient in math and English/language arts.
Some Republican lawmakers criticized the decline in proficiency in light of increased funding for schools in recent state budgets.
"With the repeated increases in funding for K-12 education, taxpayers deserve to know why we're not seeing better results," Assembly Speaker Robin Vos, R-Rochester, said in a statement last week.
In a video statement immediately after Stanford Taylor's address, Rep. Jeremy Thiesfeldt, R-Fond du Lac, who leads the Assembly Education Committee, also called on the state to do better for students, particularly around reading, and lamented tests scores showing only about 40% of students can read or do math at grade level.
"This is proof of what we already know — more money is not always the best solution and it's rarely the only solution," he said in the video. "We need to re-evaluate our approach and abandon failed methods, particularly in reading instruction."
Funding for education increased about $640 million in the state budget passed in 2017.
White and black students in grades 3 through 8 are separated by a 40-percentage-point gap in math proficiency and a 35-point difference in English, according to the latest results of the state's Forward Exam.
Talking to reporters after her address, Stanford Taylor said DPI is also "concerned" about the slight overall proficiency declines among students generally. She said new funding for education doesn't always directly translate to more teachers, but also goes to things such as lunch programs, transportation and support services that may not have a direct impact on academic outcomes.
'Moving the needle'
She also noted the $570 million added to education funding in the newest state budget takes effect this school year.
"All of those pieces we asked for in the budget, and received some support for, will go a long way, I think, in moving the needle," Stanford Taylor said.
But she said some of the money Democratic Gov. Tony Evers included in his budget proposal — such as for after-school programming — that could help close gaps was ultimately taken out by the Legislature's budget-writing committee.
"Many of our kids need those extended learning opportunities — be it before school, after school, weekends, summer — and we were asking that the state make an investment," Stanford Taylor said.
Evers originally proposed $1.4 billion be added in state school spending. The Republican-controlled state Legislature ultimately passed a bill to provide $505 million more. But with a controversial use of his veto pen, Evers increased that amount to about $570 million.
Teacher shortage
In her address, Stanford Taylor said even though DPI did not get all it requested, the budget ultimately provided "positive forward momentum," particularly with the addition of $97 million for special education funding that had been flat for a decade. That was still well short of the $606 million bump Evers proposed.
Stanford Taylor also touched on a statewide teacher shortage, saying too many people are leaving the profession and not enough students are looking to become teachers.
"It is so important that we commit to doing all that we can to recruit the next generation of educators and to embrace the ones that we have," she said.
In January, Evers appointed Stanford Taylor as state superintendent — a post he held himself for a decade before defeating former Republican Gov. Scott Walker last November.
White and black students in grades 3 through 8 are separated by a 40-percentage-point gap in math proficiency and a 35-point difference in English, according to the latest results of the state's Forward Exam.