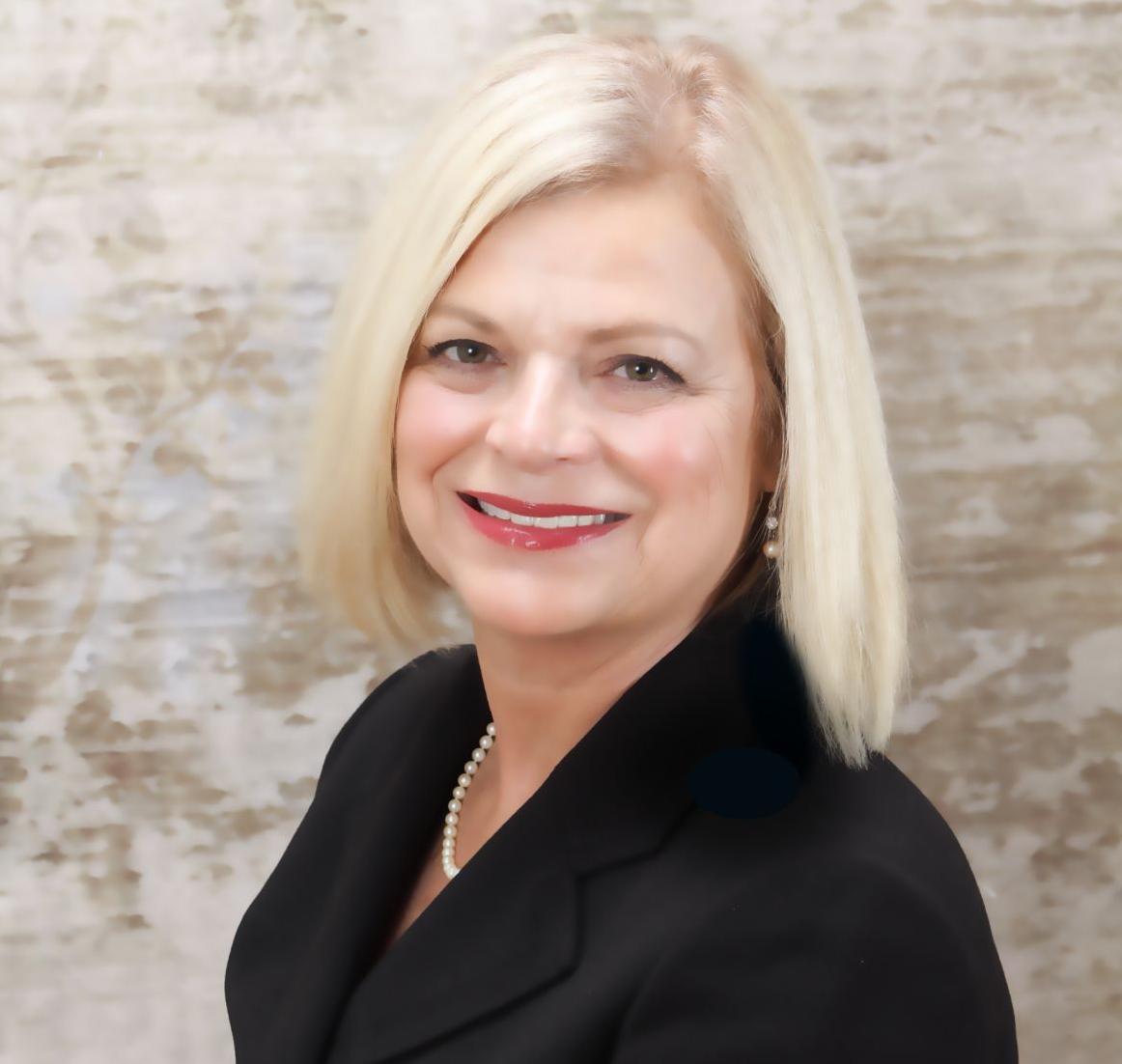 State superintendent candidate Deborah Kerr solicited clients and organized branding for her private consulting business through her public school district email address, including several times during work hours, prior to her retirement as Brown Deer School District superintendent last year.
Emails obtained by the Wisconsin State Journal show Kerr used her district email address during work time to set up her private consulting firm, Lead Greatly LLC, on multiple different occasions from March to July 2020.
She used her district email to schedule meetings with the Danielson Group, a Chicago-based education company, about their teaching framework, often replying to messages between the district's 8 a.m. to 4 p.m. Monday through Friday work hours.
Spent time during work hours discussing branding for Lead Greatly with her administrative assistant, who was helping Kerr with graphic design, through her district email.
Mentioned her new consulting firm to superintendents in Fox Point Bayside School District and Maple Dale-Indian Hill School District while arranging district-related meetings to discuss consolidation projects.
Directed a project manager with the Consortium for School Networking to Lead Greatly in her final days as superintendent of Brown Deer.
In a statement, Kerr downplayed conducting private business on public email during work time, describing it as "the limited instances where I sent a handful of emails informing contacts of my next steps as a consultant practice. A few threads in tens of thousands."
"Over the last 13 years as superintendent to Brown Deer Schools, I proudly dedicated my time to uplifting all children," Kerr said.
She described the graphic design work as being done by "a former executive assistant who I provided needed income to do some design work."
An email with a group that she later worked with after her employment ended June 30 was "a result of my email (address) being public."
Regarding another email thread from April 29, 2020, with the two school districts — in which she wrote, "My new LLC is, Lead Greatly, LLC so I am ready!" — she said the discussion was related to school district consolidation and unrelated to her private business.
"I was not paid for the discussion and do not expect them to hire me in the future," she said.
Political battle
Kerr concluded her statement by questioning whether her opponent in the April 6 election, Pecatonica Superintendent Jill Underly, was using paid time off or taking a leave of absence to campaign.
"Dr. Underly takes time off as appropriate and is still working full-time as a superintendent during this pandemic, as her schools are open for in-person learning and have been all year," Underly campaign spokesperson Alanna Conley said in a statement. "Once again, Deb Kerr is trying to distract, point fingers and cover up her latest example in her pattern (of) misusing and mismanaging taxpayer resources."
Kerr's campaign has been on its heels since February, when she finished second in the primary. The same day she tweeted about being called the N-word in high school, saying "my lips were bigger than most and that was the reference given to me." Kerr, who is white, apologized and deleted her Twitter account the next day. By the end of that week her campaign manager and attorney quit.
Earlier this week, Underly's campaign aired an ad criticizing Kerr for writing a letter of recommendation for a finance manager who had overdrawn the district's bank accounts by about $500,000 back in 2009.
"This is further proof that Deb Kerr can't be trusted to manage taxpayer resources," Conley said of Kerr working on her private business while still superintendent. "Our kids deserve a leader at DPI who has demonstrated sound fiscal judgement, not abused their position and public dollars for personal gain."
Leadership role
Kerr, who worked as an educator for more than 40 years, retired from her position as Brown Deer superintendent June 30, around the same time she launched Lead Greatly. She made the decision to seek election for state superintendent in July and, if elected, she said she will put her company — which specializes in education consulting — on hold.
In an interview earlier this week, Kerr said she launched Lead Greatly to provide contracted services and education consulting for clients in the Milwaukee area with a focus on supporting and training women for leadership roles through executive coaching. Kerr initially declined to identify her Lead Greatly clients, but her campaign later said she worked with the Hartford Joint 1 and Saint Francis school districts. The campaign did not say whether she had other clients.
The state superintendent oversees the Department of Public Instruction, which manages the state's public school system, sets priorities in the department's two-year budget request, manages the private school voucher programs, and disperses grants to schools and districts.
Candidates in the traditionally nonpartisan race for state superintendent have received support from partisan backers in the weeks leading up to the election. Kerr, who describes herself as a Democrat who voted for Joe Biden for president, has garnered financial backing from Republicans because of her support for private school vouchers. Underly has garnered an endorsement from the state's largest teachers union, the Wisconsin Education Association Council, which supports Democrats.
Ahead of a crowded seven-person primary in February, Kerr led the group in campaign fundraising and spending. She finished second, winning 26% of votes in the primary. Underly finished first with 27% of the primary votes.
The state superintendent seat is open for the first time in more than a decade after Gov. Tony Evers, who won statewide elections to head the agency for three consecutive four-year terms, assumed Wisconsin's highest office. Current state Superintendent Carolyn Stanford Taylor was appointed by Evers in January 2019 after he won the 2018 governor's race. She did not seek election this year.
---
'Every aspect of our lives has been turned on its head': The COVID-19 pandemic one year on
'Every aspect of our lives has been turned on its head': The COVID-19 pandemic one year on
A year into a once-in-a-century pandemic, Madison and Wisconsin continue to grapple with a virus that's killed thousands, destroyed businesses, upended school and changed nearly all aspects of everyday life.
It's been 12 months of grief, shutdowns, reopenings, protective measures, partisan fighting, lawsuits and loss. And now, hope.